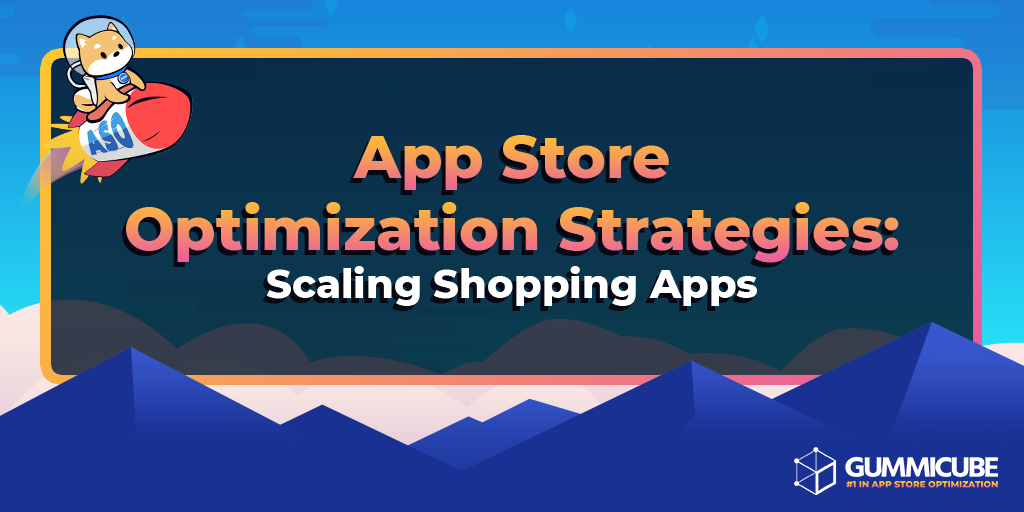 If you have a shopping app, your app must be the first product you sell to users.
Without reaching customers and getting them to download your app, you won't be able to sell anything to anyone. Just like a product needs an engaging listing and advertisements to sell, an app needs to be marketed properly. That is what App Store Optimization strategies are for.
If you want your app to sell around the world, you need to know how to scale and adjust based on aspects like the territory you're marketing to and time of year. Including these strategies in your ASO can make a big difference, while neglecting them can result in competitors constantly overtaking you.
ASO and the App Store Algorithm
If you want your app to be discovered on the Apple App Store, you need to be visible in search. This is where about 70% of app discovery happens. To optimize for search, you need to show users and the App Store what kind of app you have and why people like it.
Consider the kind of shopping your app specializes in. Is it for fashion, and if so, general fashion or a niche market? Is it a general shopping app, or designed for a specific range of products?
Know your app and use your store listing to inform users. In order to best reach potential users, you need to consider a few factors, including:
– Metadata optimization (identifying keywords relevant to your app and their search volume)
– Conversion optimization (designing an app listing that makes users want to install the app)
– Market trends
– The territories your app is available in
How Apps Can Optimize
To see how they work in action, let's look at two different shopping apps.
First, we have Ibotta, a cashback rewards app. This app integrates important keywords like "earn cash back" and "shopping" into its title and subtitle. This benefits metadata optimization by targeting these terms, as well as conversion optimization by using them in a user-facing area.
The screenshots are also optimized for conversions by calling out the value in a visually engaging manner. The bright colors, large font for the screenshot copy and the value propositions on display all signal to users how it can help them shop and earn at a number of stores.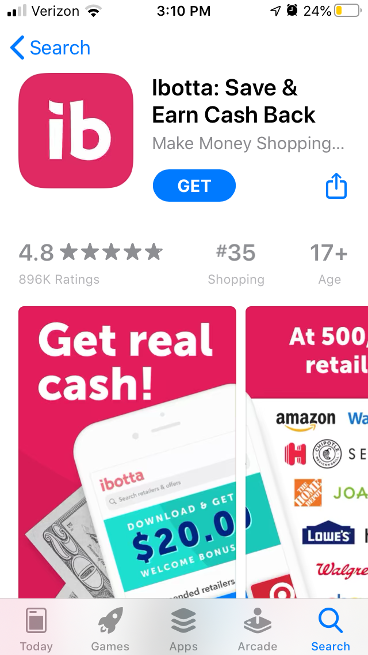 Then we have Offerup, a shopping app where users can buy or sell new and used goods to other users. It presents different value propositions in its metadata and store listing, highlighting its multiple benefits.
The screenshots highlight values like the ease of pickup or delivery and how users can sell their items through the app. This helps position it as an easy to use mobile marketplace.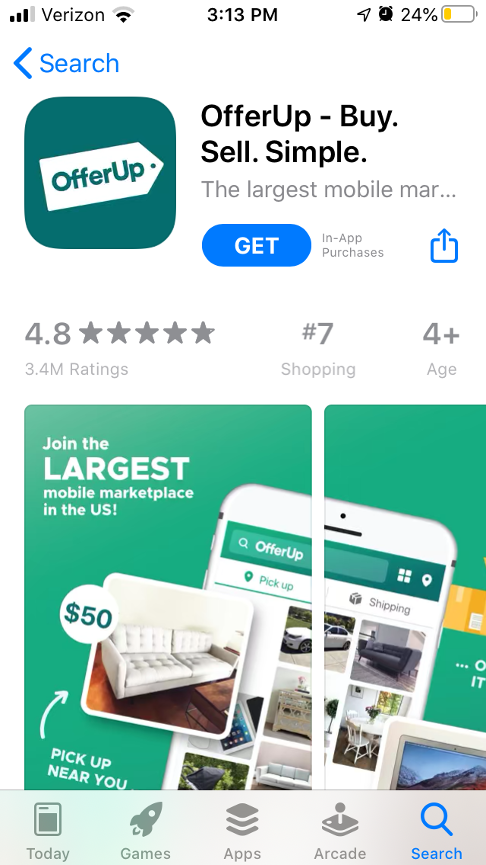 Although Ibotta and Offerup are both apps in the shopping category, they serve vastly different uses. As a result, they take different approaches with their optimization. This shows the variety of apps within the shopping category and how each can utilize App Store Optimization.
Shopping Category
At this point, you may be thinking "What about the shopping category? Does my ranking there matter?"
While category rankings were once the top means of app discovery, that has changed over the years. Search is now the top means of app discovery, as category lists are less visible from the App Store.
Equally important is how broad the "Shopping" category is. Apps in that category have to compete with every subgenre of shopping app, from cash back rewards to individual retailers. Additionally, they're competing with industry giants like Amazon, making it even harder to gain category rankings.
Instead, targeting keywords through search is a more efficient means of optimization. With search optimization, you can focus on keywords specific to your app and compete with a smaller pool of apps.
Focusing solely on category rankings will have you struggling to compete in an oversaturated marketplace, rather than a channel where your audience is actively looking for an app like yours.
Seasonality
When optimizing a shopping app, you need to take seasonality into account. While shopping apps can have a steady flow of traffic throughout the year, certain holidays can result in a surge of interest for those who are ready to capitalize on them.
You'll want to plan ahead for these holidays. Target the keywords in advance so the store algorithm has time to index your listing and you can begin ranking for seasonally valuable keywords. Foresight is essential – you don't want to be scrambling for keyword rankings as search volume begins to surge.
Holiday Shopping & More
Perhaps the most obvious event for shopping apps is Black Friday, when the shopping season begins. Users will search for terms like "Black Friday," with added long-tail terms to it such as "Discounts" and "Deals" as the day approaches. Apps that are prepared in advance can capitalize on this.
One such example is SlickDeals. In 2019, the app updated its keywords to include "Black Friday" about a month in advance. This gave it time to index for that term and build its rankings. When Black Friday arrived, SlickDeals already ranked in the Top 10 for the term. This helped SlickDeals reach a wide array of users, while its less prepared competitors struggled to catch up.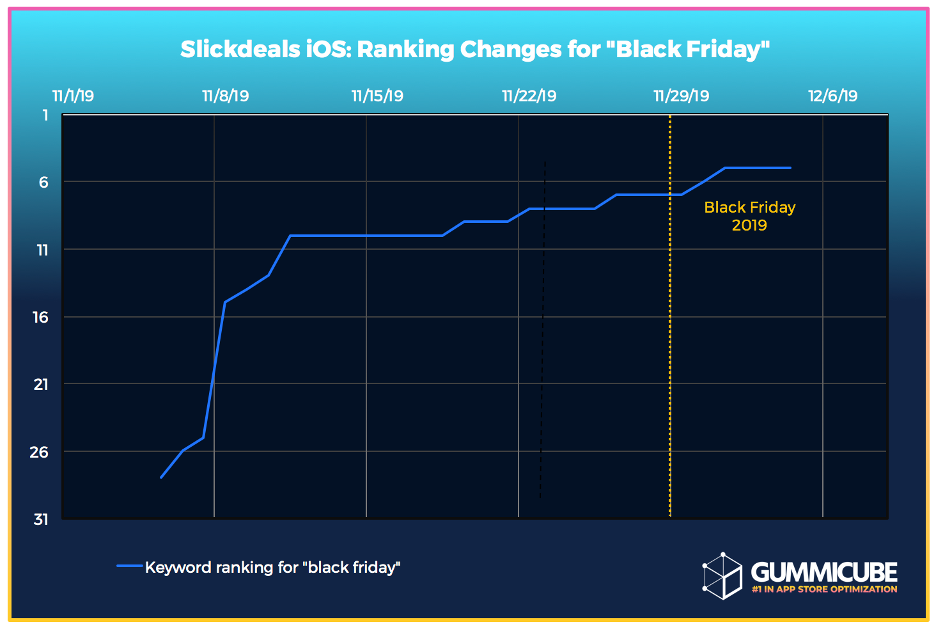 On a similar note, Christmas is another big gift-giving holiday. You'll typically see an increase in traffic for terms focused on gifts around November and December as people begin shopping for presents.
Common activities may change depending on the season as well. When summer approaches and people begin planning vacations, searches for vacation planner apps, tourism guides and travel apps will typically increase. App developers need to anticipate the growth in demand and update accordingly.
As the seasons change, so should your app listing. Consider how in-person storefronts constantly change their displays to showcase new and popular products. Without variety, your listing will grow stale.
Each new holiday or event is a new opportunity to reach users. If you don't optimize to take advantage of the opportunity, you'll fall behind competitors that do prepare for them.
Localizing in Different Territories
If your shopping app is available to users around the world, it needs to appeal to users in different territories. This requires localization.
Localization is more than just translating an app; it requires adjusting every aspect of your app listing for the territory you're launching it in.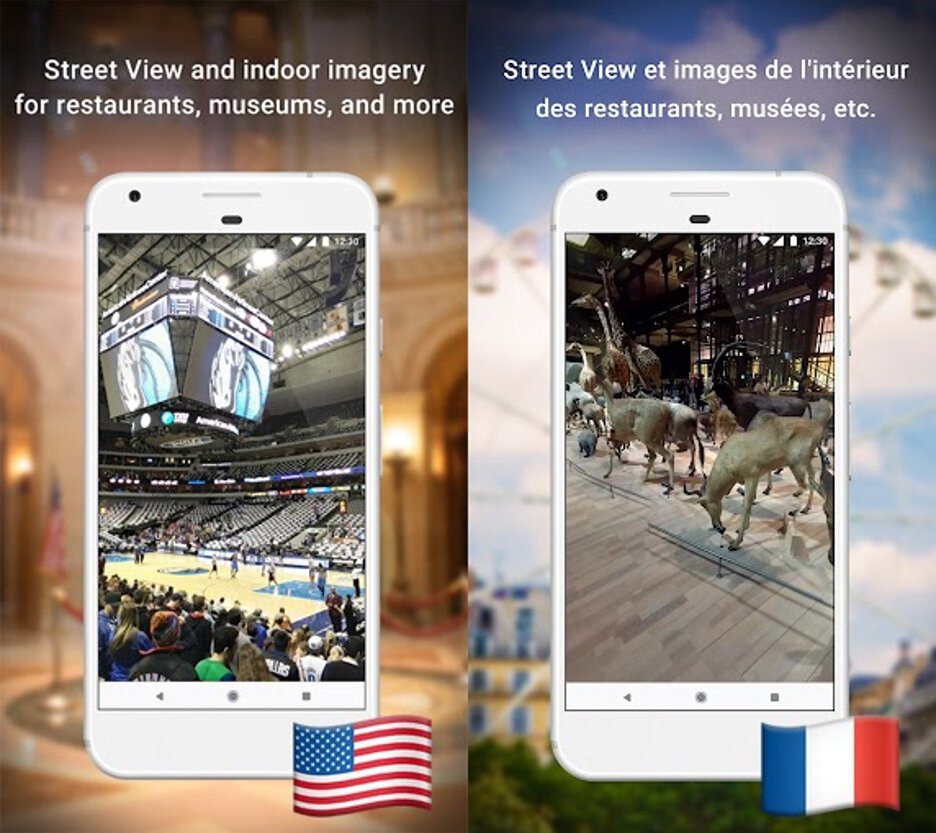 If you take a keyword that has high volume in one region and directly translate it into another language, it may not have the same volume in that new territory – or even the same meaning. Make sure the keywords you use are still relevant and have search volume in every territory you use them in.
When localizing, you'll want to make sure your new listing is grammatically accurate and conveys the same message to your audience. If your app talks about how it can use coupons to save users money, you don't want it to actually say "coupons rescue money from you."
Keyword Localization
Say you have a coupon app. While the "coupon" keyword may work well in the US, users in the UK will search for "vouchers." If your app uses terminology that's clearly not adjusted for the territory, it may signal to users in your new location that the app is not designed for them. Understanding the differences can help your optimization sink or swim.
Varying Holidays
While optimizing for the holidays is important, remember that not all holidays are universal. Metrics in the United States may show increases around the 4th of July or Thanksgiving along with associated promotions, but those same promotions won't hold the same weight in other regions.
Overall
If you want your app to sell, you need to optimize. This requires targeting keywords specific to your app, optimizing your page to gain installs and adjusting based on upcoming holidays and the region your app is in.
We can see how other apps have optimized for conversions, holidays and territories. Now you have to ask yourself: how will you optimize your shopping app? Once you've begun your optimization strategy, you'll be ready to compete.