Helping warehouse workers be healthier & more efficient
Logistics company DB Schenker is based in Germany, with a large warehouse and workforce in Singapore. We helped them create a digital solution to keep on top of their employees' health and daily workload via a wearable device that would electronically track their activity and well being, while integrating with their backend logistics tools.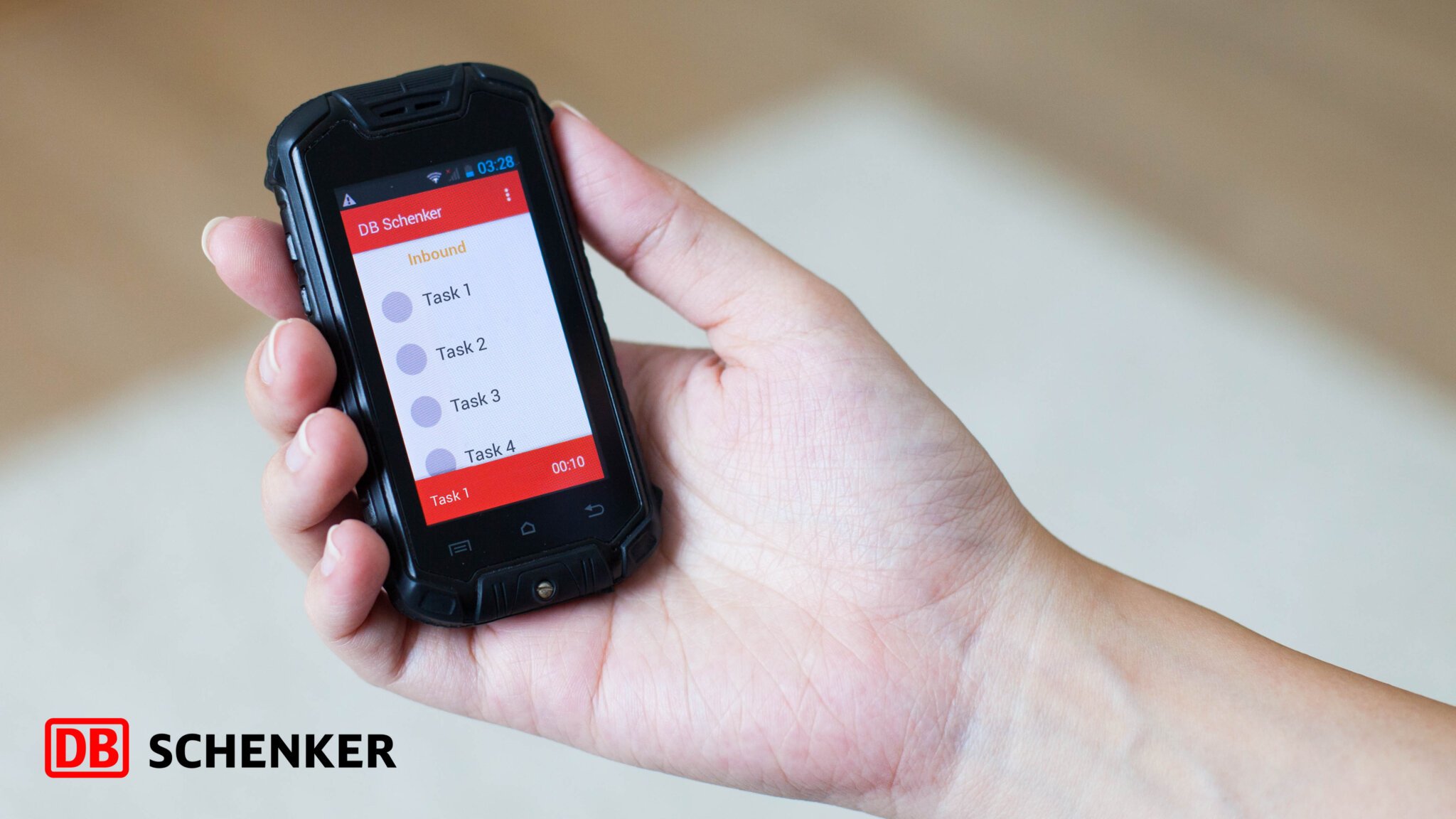 Deliverables

Android Wearable App
Defining the client's needs
The initial brief focused on a prototype app accessible through a wearable device. The app would be used to track employees and deliver information on their health metrics such as heart rate and distance travelled, along with their assigned and completed work tasks.
Additional requirements for this enterprise app included:
Adherence to strict IT security guidelines
Ability to be geo restrict to only the warehouse
Integrate with all existing back end platforms.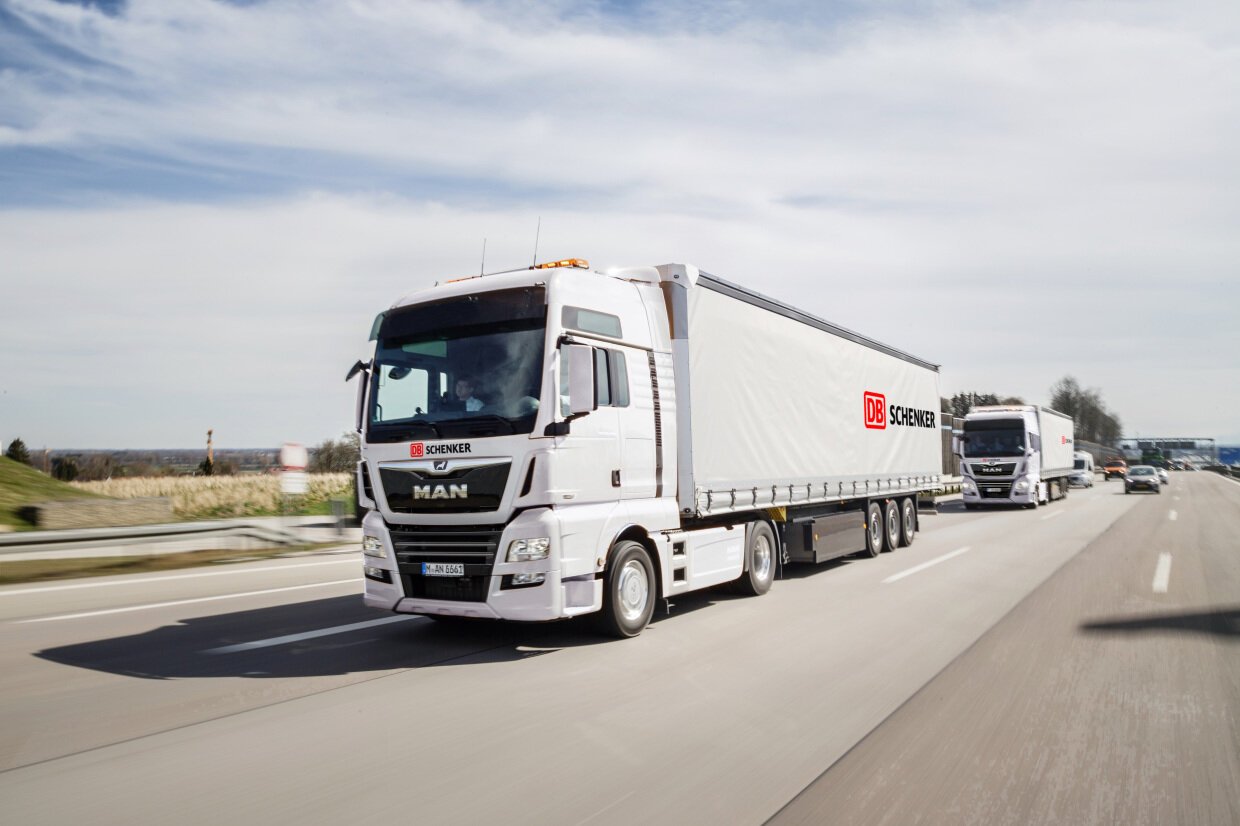 The Design Process
The original concept to use the existing smart watches for the wearables was dismissed when we discovered that the watches were too small for warehouse workers wearing gloves to be able to use. The cost of purchasing a smartwatch for each employee also made this option prohibitive The wearable devices would need to be sourced elsewhere, switching from the proposed smart watches to utilising an Android device.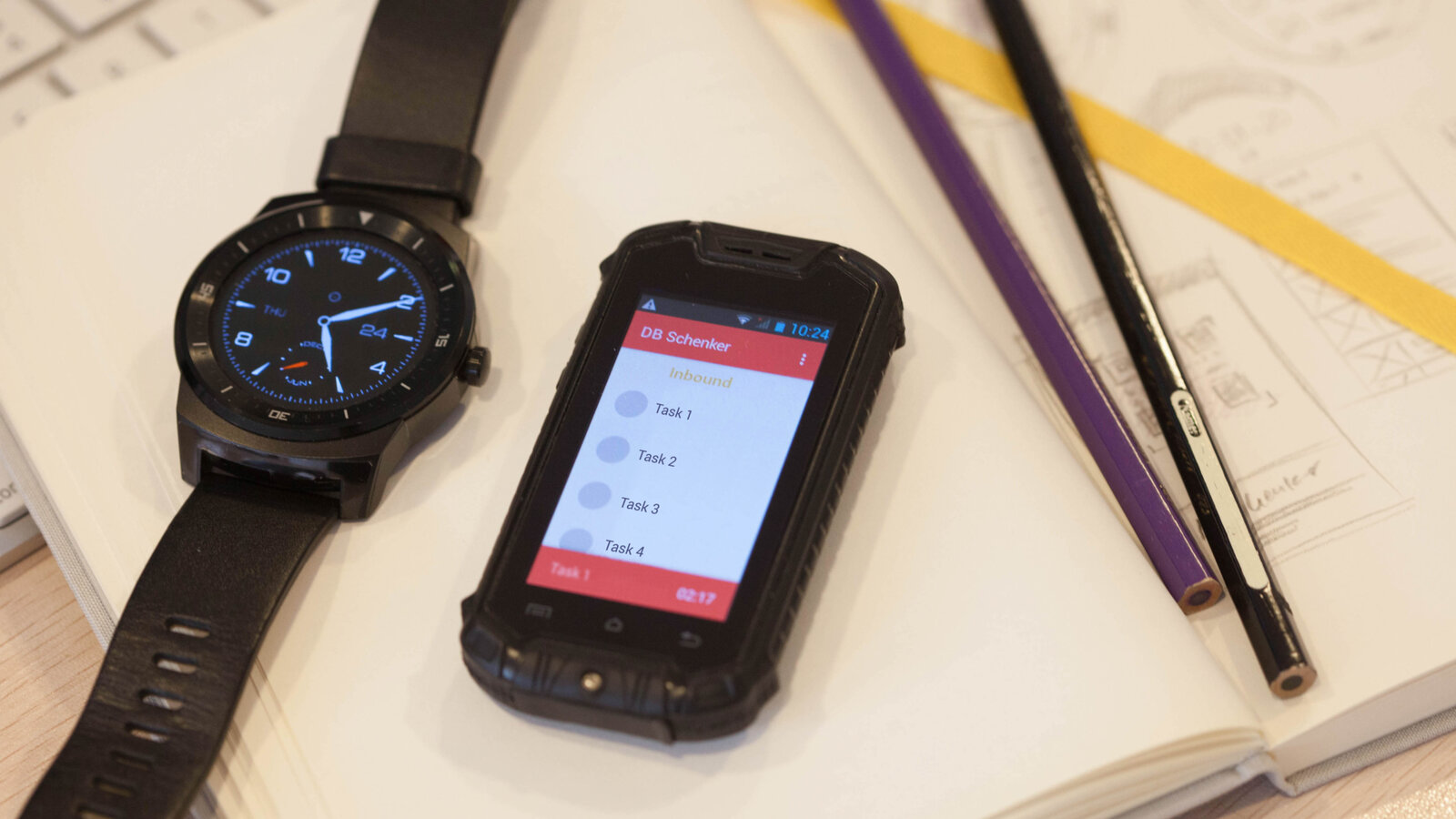 Hardware
We sourced Android devices directly from China that were small enough to be worn on the wrist yet big enough for workers to navigate error-free. The devices were also durable enough to withstand daily wear and use in a factory setting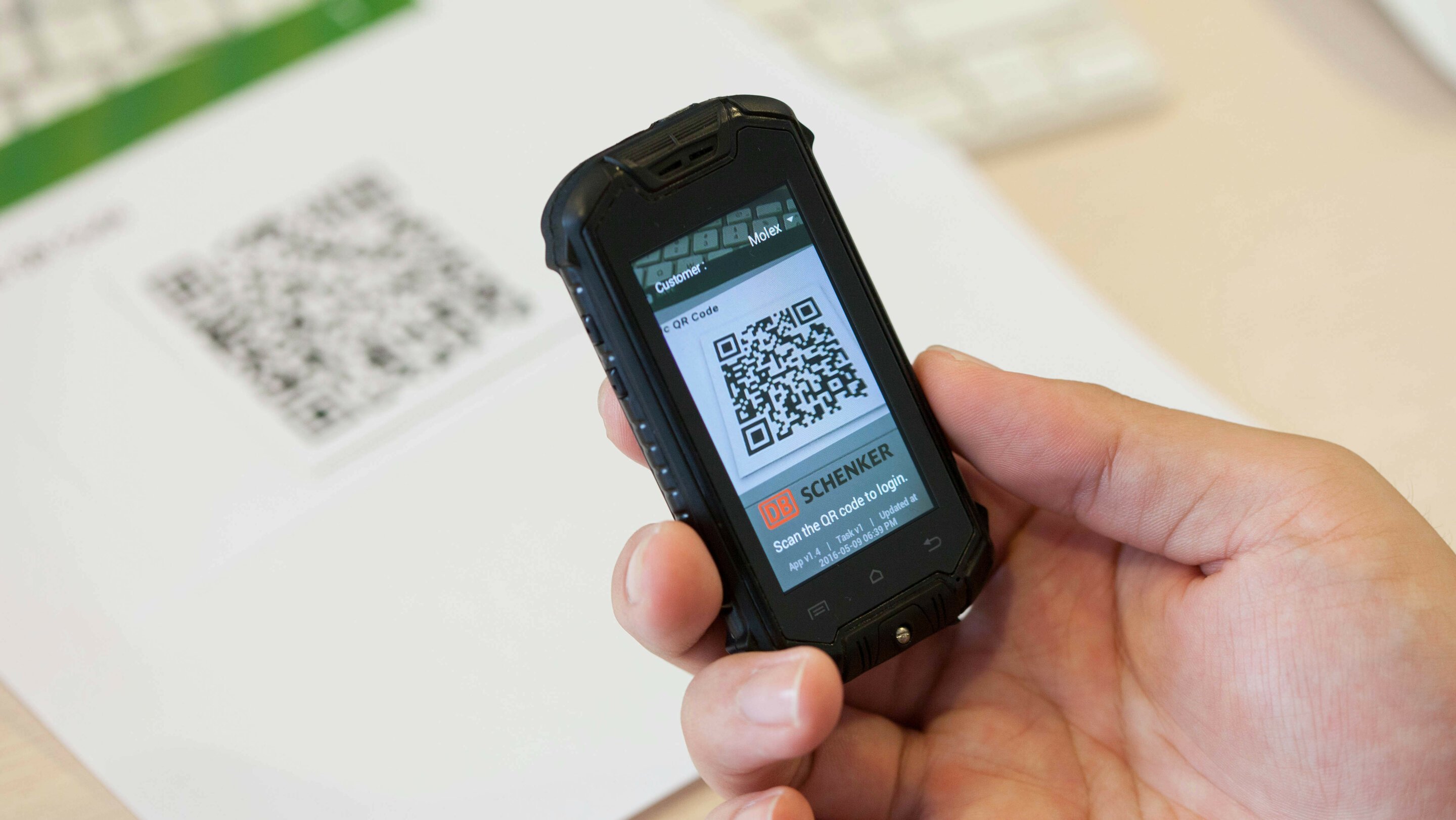 Software
These devices were able to meet all the client's software requirements: they had a simple, easy-to-use interface, met all security concerns and accurately tracked and retrieved the desired data.
Activity tracking

The activity tracking function monitored each employee's daily movements and heart rate, ensuring that the staff was not physically overworked.

To Do

Each employee's daily workflow was able to be easily tracked through a "To Do" function. The resulting data gave DB Schenker information on how each employee performed their scheduled tasks throughout the day, and, when amalgamated, gave an overall view of the warehouses' output.

Secure

The app met all security requirements by limiting tracking to the warehouse and working within the company's closed IT system.
The Results
The wearable device and apps were created as a prototype for DB Schenker's single warehouse, but have the availability to service businesses on a larger scale.
A successful pilot
The app smoothly integrated into DB Schenker's internal tools via an API, accurately collecting and aggregating the required data. The desired level of security was achieved by limiting access to the app and the warehouse by leveraging DB Schenker's closed local wi-fi system.