How Tupperware Empowers their Vast Sales Force With Just One Mobile App
The Tupperware brand is renowned for their home solutions. They help customers organise their kitchens and homes with well-designed products used for food preparation, serving and storage. Many Tupperware products have become iconic pieces that are handed down through family generations.
Deliverables

Design & Development for iOS & Android Apps
The Challenge:

Tupperware wanted to develop an app that would enable their massive sales force across India, China, and Japan to easily access product information and sales performance data.

The Outcome:

Since rolling out the app, Tupperware's sales teams in India, China, and Japan have adopted it as the main platform for their sales teams.
The Tupperware brand is renowned for its well-designed products used for food preparation, serving, and storage. In fact, you'd be hard-pressed to find someone who doesn't organize their kitchens and homes with Tupperware products nowadays.

The method by which Tupperware sells these products is legendary. Many of their sales are made in "house parties" where a salesperson - often a stay-at-home mum - will invite her friends over to try and buy new items like storage containers.

The host receives a commission on the sale, and when they recruit more friends to join the sales network, receive a commission from the new salespeople's sales, too.
Our goal was to equip Tupperwares salespeople with easy access to information on all products (both new and discontinued), including cost-saving bundles, discounts, and promotions.
Challenges
This presented several challenges for us:
Firstly, Tupperware's sales force were being supplied with paper catalogues. Since their inventory was constantly being updated, it meant that the catalogues also had to updated, reprinted, and then redistributed to their sales force in each market. This was especially hard in countries like India and China, where salespeople could be remote and hard to reach.
Secondly, it was simply not convenient for salespeople to use paper catalogues to take orders. These were easy to lose, and also were limited in terms of being able to demonstrate the value of Tupperware's products.
To compound matters further, many Tupperware products are sold in cost-saving bundles, which can take the form of many possible configurations. It was very difficult for salespeople to remember these promotional mechanics, and apply them manually to the final sales amount.
Localisation
Additionally, it was necessary for us to take market constraints into consideration when creating a digital solution as well:
In these countries, internet access is hard to come by, or simply not reliable. In order to allow Tupperware's salespeople to access product information as and when they need to, we would need to make the app available offline as well.
With potentially low levels of tech literacy and use of older versions of iPhone and Android smartphones, the app would have to be designed in such a way that is intuitive and easy to use, and compatible with earlier smartphone versions.
With these considerations in mind, we moved into the design phase for the app, called "Smart Kitchen".
The Design Phase
A "Smarter" Companion
The first problem we wanted to tackle was how we could have the app do all the "thinking" for the salesperson who uses it.
In other words, it would suggest items, bundles, and discounts based on the needs of the customer, and calculate everything seamlessly on their behalf.
It took us two weeks to come up with a prototype taking into account the relevant promotional mechanics:
Seeing is Believing
In order to help customers visualize how the Tupperware products would help them - and in turn, assist salespeople in better selling those same products - we also designed a "product stacker" animation into the app.
This feature would allow the salesperson to demonstrate how the chosen products might look on the customer's shelves.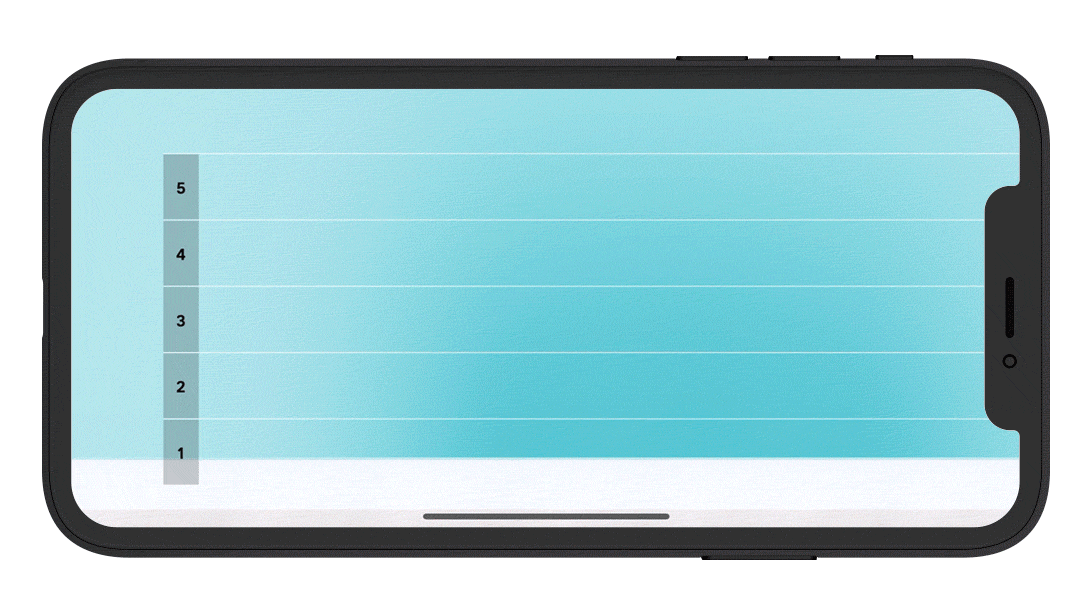 The Power of Social Proof
Finally, we also designed a feature that would allow salespeople to share images with their social networks, directly from the app.
Similar to Instagram's grid layout, the image would be a side-by-side comparison of their customer's kitchen, before and after they purchased and utilized Tupperware's products, which is great social proof to use when approaching other prospective customers.
An Added Bonus
In the process of doing research to guide our design decisions, we gathered a lot of valuable data pertaining to the sales performance of Tupperware's salespeople.
Rather than wasting that data, we decided to build in a sales performance dashboard as well, to further motivate the salespeople to work harder and make even more sales.
Making the "Smart Kitchen" Come to Life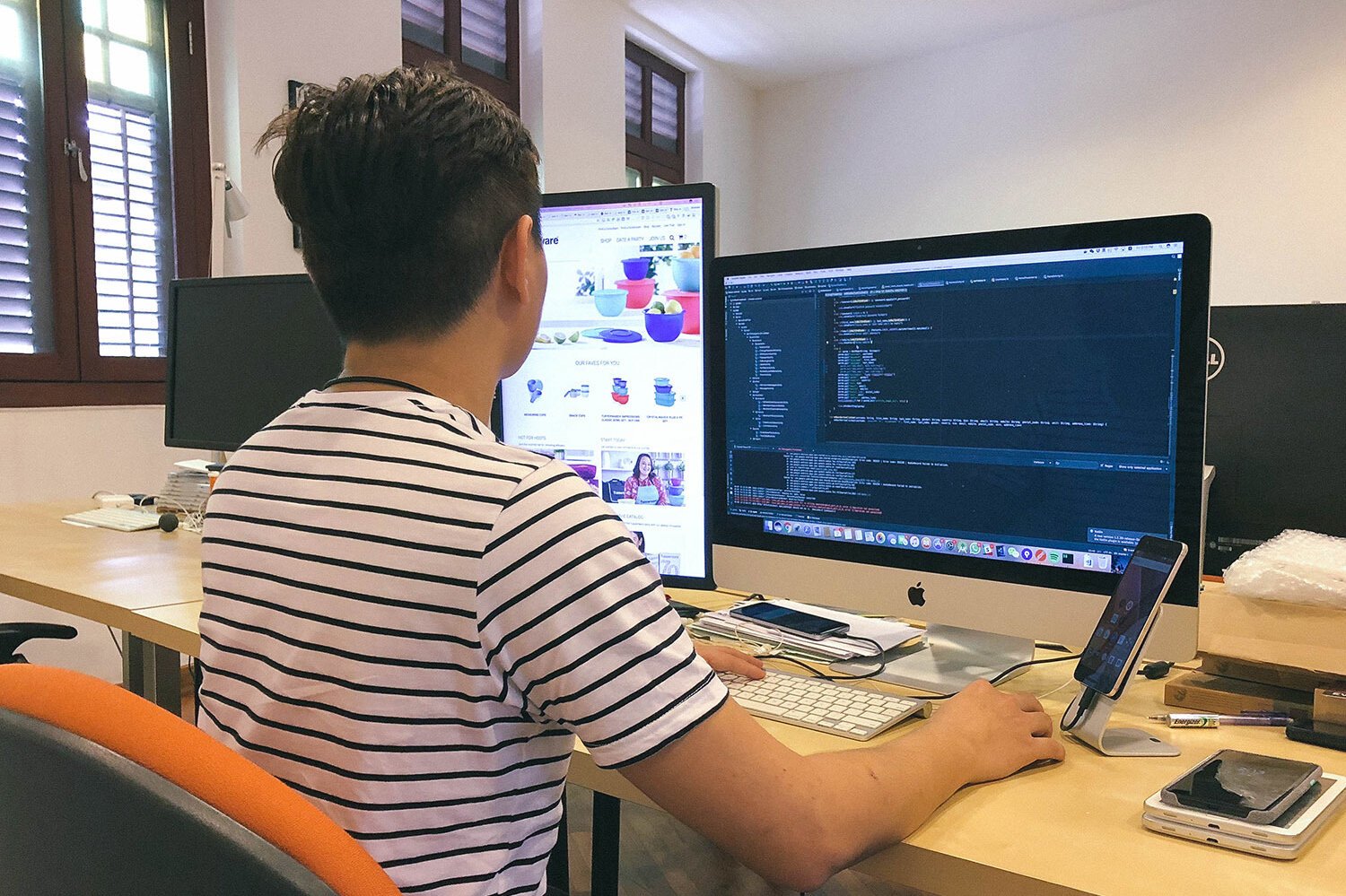 Now, it was time to start the actual development of the app. This required iOS, Android, as well as backend development by the team.

From the beginning, our client co-ordinator Radhika made sure to conduct regular weekly meetings with the development team in order to get an update on the functionality, timeline, and resource allocation.

As the project timeline was extremely tight, she also conducted face-to-face meetings with Tupperware in order to keep them updated on the progress of the project, as well as follow up on outstanding issues.


With regards to quality assurance, we also established an end-to-end testing framework to improve quality in delivery, which included functional, regression, and user acceptance testing. Throughout, we managed the resolution of quality issues between operations and production support teams.
Data At Their Fingertips, Always
We included the entire inventory of Tupperware products, with pictures and pricing, into the app, which would be constantly updated in real-time. Salespeople would be able to allow their customers to view the products they want, as well as cost-saving bundles they might be interested in based on those.
Once done, the salesperson can place the orders directly via the app - discounts would be automatically applied. As and when the salesperson needs to check on inventory and shipping information, this can also be done directly through the app. No need to waste time switching between other communication platforms.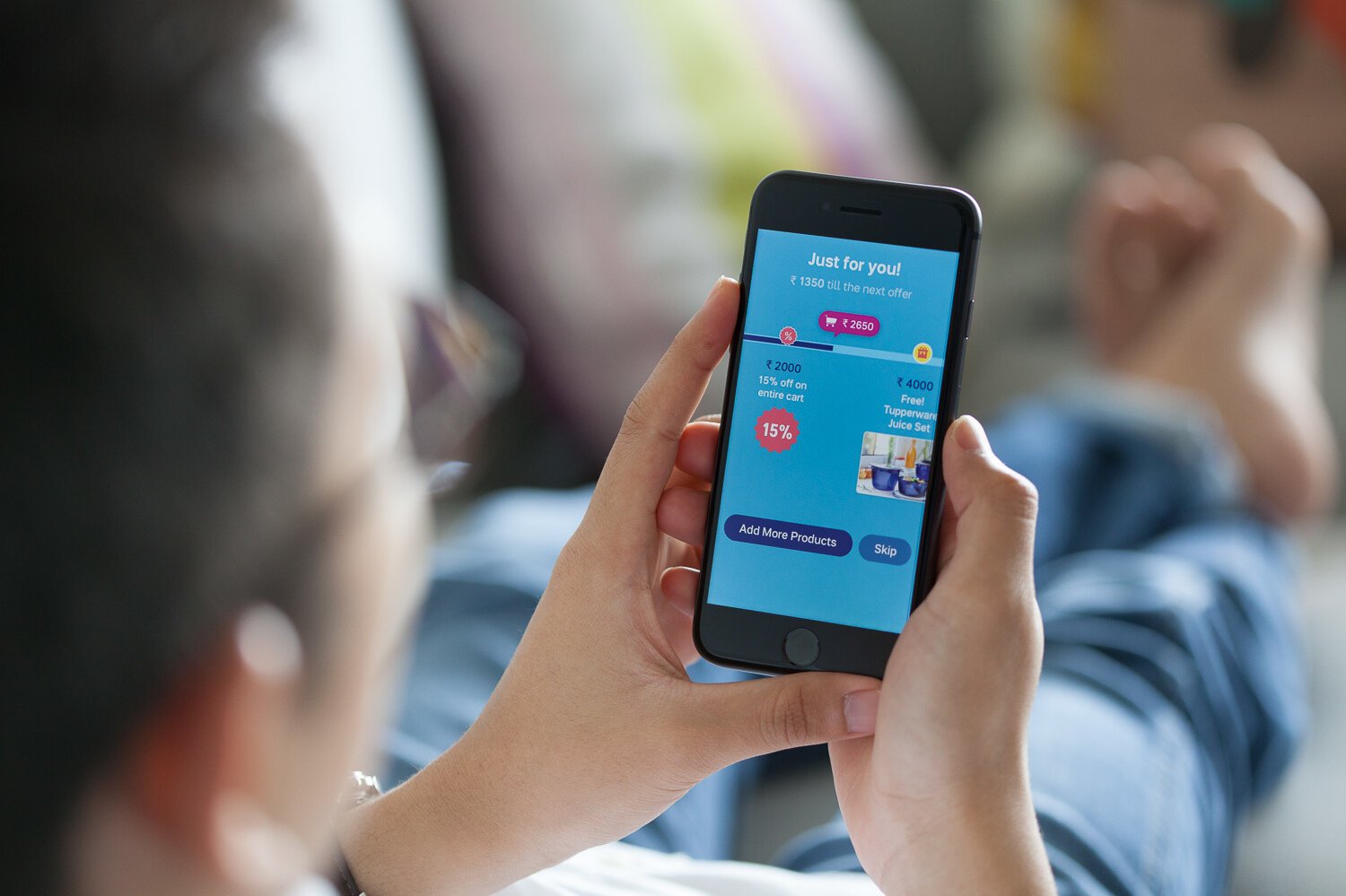 Levelling The Playing Field
For salespeople working in locations with limited internet access, we made sure that the app and all relevant information would be accessible offline, with the data syncing every time they get back online.
It was also made to be compatible with older versions of both iPhones and Android smartphones. Now, everyone had an equal opportunity to improve their sales if they wanted to.
Finally, to educate and motivate salespeople, we also included a simple and sleek sales dashboard that would track sales, goals, and new recruits added to their respective teams. Knowledge is power!
Built To Last, And Deliver Results
As a system, we made sure that the app infrastructure was scalable to accommodate the needs of the Tupperware team as they inevitably grow larger over the years. The design was also crafted in such a way to be as intuitive as possible, usable by workers of every skill level.
By ensuring that the app was easily accessible and simple to use, Tupperware's huge sales force was able to use it to its fullest potential, and have adopted the new platform with open arms.