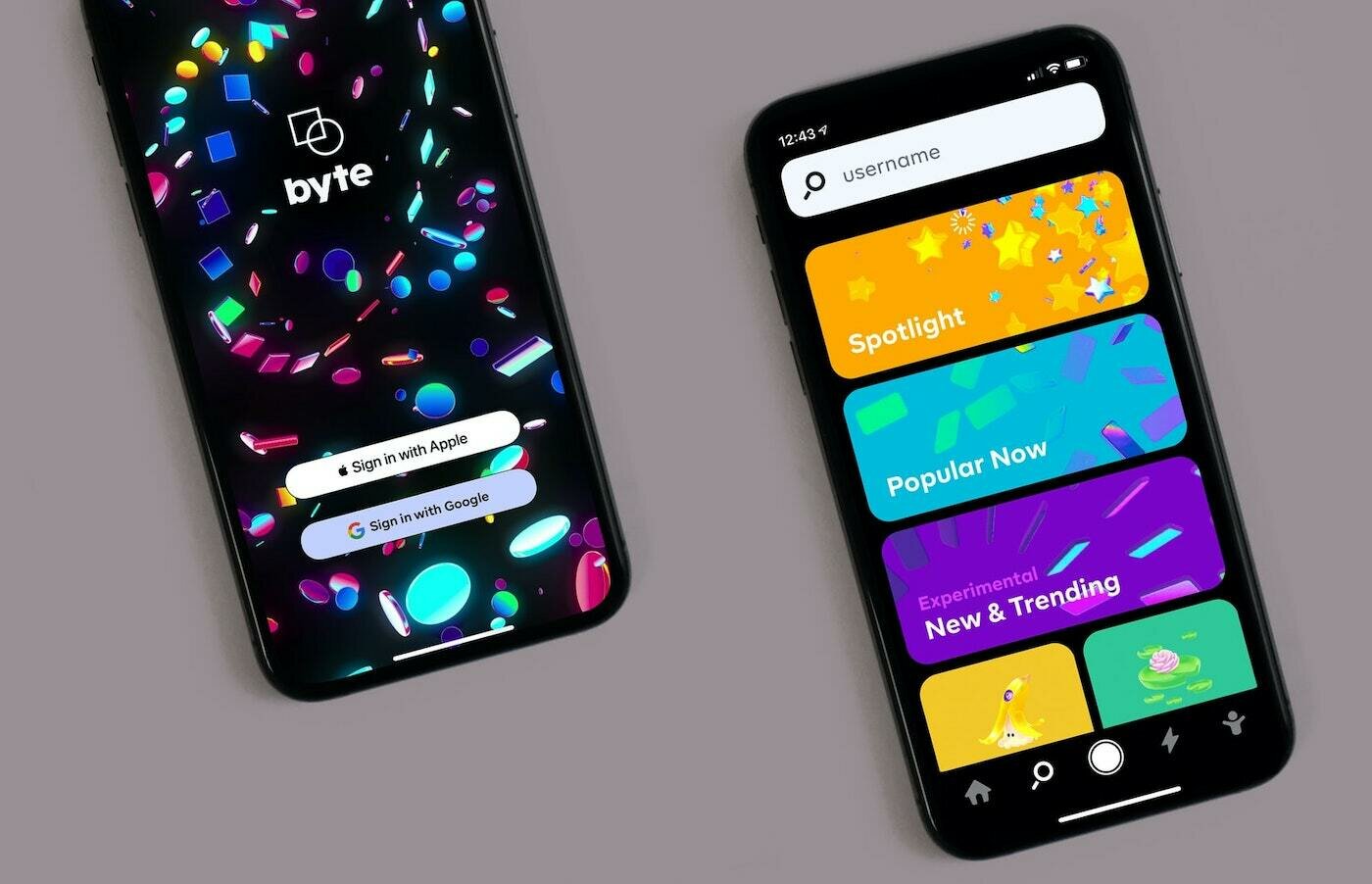 Over 2.7 billion smartphone users across the globe, roughly spend 90% of their time on mobile using apps. So, it is no wonder that the mobile app industry is booming. This is encouraging news for anyone who owns an app or plans to develop one for their business.
Also, around 113 thousand apps were released through Google Playstore in May 2020 alone, according to the data available on Statista. These statistics add up the pressure of being the perfect fit for your consumers.
Find 12 unique yet simple ideas for mobile applications, which can help you make money in 2020, below:
1. Healthcare Apps
This one is a no-brainer. Telehealth & telemedicine is becoming an indispensable part of healthcare owing to the COVID-19 crisis.
Presently, there are dozens of popular telemedicine apps (like Amwell and MDLIVE). So, if you're associated with healthcare, this is the time to come up with novel ideas for mobile applications.
History of pharmacy orders, doorstep delivery of medicines & monthly subscriptions, tracking orders, scheduling appointments with certified doctors, offering video sessions, and so on are striking choices available on such apps.
2. Health and Nutrition Evaluation Apps
This is a close second to Telehealth apps. Everyone is eyeing a healthy lifestyle and ways to boost their immune system.
Ideas for a balanced diet enriched with essential nutrients, recipes for nutritious meals & drinks, and/or a proper diet plan can be extremely helpful for anyone looking for healthy eating. Also, being able to track daily calorie intake/diet or receiving healthy eating tips every day can set your app apart from the rest.
3. Healthcare Symptoms Tracking Apps
The vision behind the app is to provide you a comprehensive list of symptoms of any specific ailment or you can enter the symptoms & the app will make a diagnosis of a disease.
Live location, virtual assistant, emergency call service, detailed patient history, and contact tracing are essential for such an application. Apps like CareClinic and Symple are running successfully. Such apps have shortly seen a major success.
Remote healthcare services through mobile applications have been the moving spirit at present as we are facing a scarcity of healthcare workers worldwide.
So, developing such a mobile application can be a money-spinning deal in this sector.
4. Fitness Rental Apps
Just like 'work from home'; people have adapted to 'working out' at home. But most people do not have the resources/equipment to work out efficiently at home.
So, if you are a fitness trainer or gym owner, this is what you were missing until now. Just like companies (e.g. CORT Global Network) provide furniture on rent, the vision for the app is to offer gym equipment like weights, treadmills, pull-up bars, etc. on rent/lease.
For providing an edge to the app, it may include daily workout challenges and other useful fitness advice.
5. On-demand Two-wheeler Servicing Apps
A road-side assistance or doorstep pickup and drop service for bikes/scooters is an exclusive idea. Features to consider in the app include registration of the user, filters for the nearest service station, sharing contact details of user and service provider in case of emergencies.
This app idea is of great importance if you're someone providing automobile servicing/spares, etc.
6. Job Portal Apps
Companies like Uber, WeWork, etc.,have conducted layoffs in the past few months; contributing to the world unemployment crisis.
The basic vision for the app is to generate jobs by providing a platform for the employers and the job-seekers to connect. It should have options to update multiple resumes, filters to screen out job profiles as per preferences (pay scale, geographical location, and/or designation offered). Moreover, in-app chat space for conversation between the interested parties and adequate authentication (to dodge frauds) is also noteworthy and desirable.
This particular scheme is best suited for companies in the HR domain, as well as for startups wishing to form an HR product.
7. E-learning Apps
Educational institutions have been subjected to lockdown for months now; with online schooling trending.
The impression is to build a space like Khan Academy, and Udemyfor students and offer them various educational courses/study resources. The app should have the ability to select the area to see courses in the neighborhood or search for online courses all over the world, finding online coaching/certifications, e-library for books/notes.
Around 34% of the world population is illiterate; reasons for the same may vary. So, such a platform offers social reform as well and brings up an opportunity for self-development of consumers.
8. Apps providing Plans for Real Business Investment
The world economy got a strong blow due to COVID-19. Businesses/individuals are in the search of the best investment plans in 2020 to survive in the sinking market. So, you can develop an app that provides accurate direction and resources to capitalize on funds in the marketplace. Leading industry names include Webull, Acorns, etc.
Profile creation and collaboration of investors, UI to match investment plans with the investors' budget limits, scheduling discussion sittings with specialists can be attractive features of the application.
9. Delivery Apps
These are not your regular food/pantry delivery apps. The idea is to build a network of home-to-home deliveries, for example, for delivering a handmade gift to your friend. Parcel and courier services have been doing this for quite a time now.
Features such as finding the suitable/local delivery guy, live location tracking of the package, seamless payment alternatives, saving details of previous orders, and push notifications upon successful delivery are fitting for such an application.
When most of us are forced to stay at home, such services are genuinely lifesavers.
10. On-demand Home Service/Utility Providers
Tired of cleaning the house all by yourself? Need to visit the salon? Well, going outside isn't the option, then an app like Urban Company is extremely useful. Such an application is laden with features to find experts as per your need in different geographical locations, AI chatbots, 24/7 service providers, in-app calendars for advanced bookings, and multilingual support for an extremely vast range of professional services (beauty, cleaning, repairing, painters, etc.).
11. AR-powered Interior Designing Apps
Augmented reality is a cutting-edge technology that certain successful apps like IKEA Place, etc. have already put into work. AR lets you lay resources such as sound, images, or text over the real world. Fancy, right?
Customize your application to provide the user with AR-based virtual try-on/object placement, provide similar product suggestions, space to save their designs for future references, and chatbot for recommendations. So, consumers can build space on their phones and simply select what goes finest in the room and thus, save on expensive interior decorators.
12. On-demand Home-cooked Food
Leading apps like Zomato and Uber Eats deliver restaurant-made food. But nothing compares with the freshly prepared homemade food at reasonable prices.
What if you could order warm & homely home-cooked food whenever you wanted to?
You can load your application with conveniences for food customization, in-app calendars for meal bookings in advance, customer guides for best-sellers, option to search for home-based chefs/cuisines/dishes, and/or push notifications for new dishes, etc. And all these amazing features will make your app a hit.
Wrapping Up
Above mentioned ideas are few of the best bets in the market presently.
Smartphone usage and app penetration are still mounting at a steady pace, minus any signs of decelerating in the forthcoming years. Virtual AI assistance, seamless payment integration, live location tracking, easy authentication/log-in option, etc. are certain common constituents of a successful application that can assist in revenue generation.
So start working on your plans, before someone tweaks and steals the idea you're dreaming of!