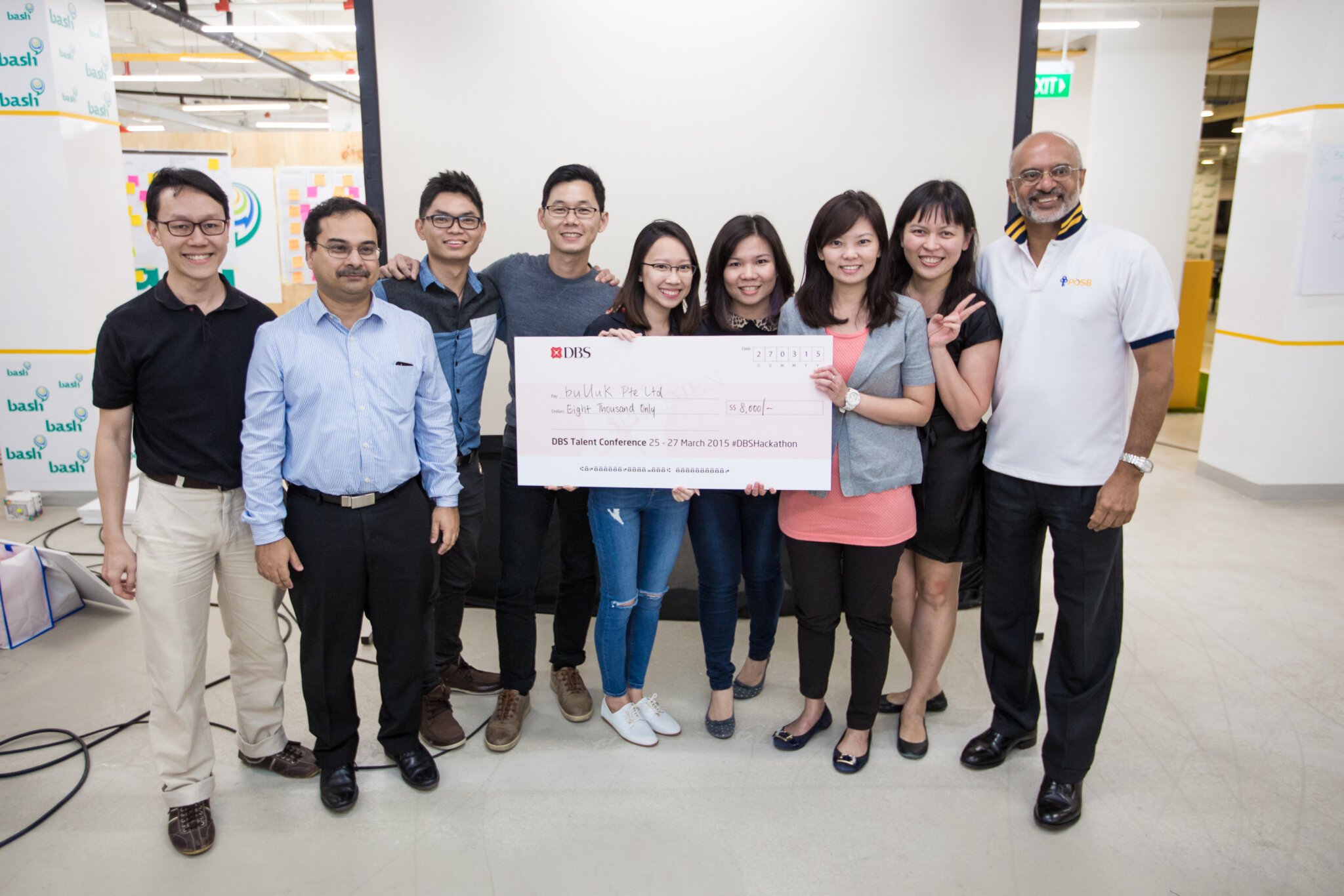 Hackathons are great events for developers to collaborate with designers, other developers, users and business people to build new software or apps.
Here at BuUuk we've been involved in a few Hackathons over the last year, and wanted to share our experience of what really goes on.
DBS MegaHackathon – March 2015, Singapore
This hackathon was driven by a desire in DBS to create a digital mindset among its employees. The hackathon provided a great opportunity for employees to experiment and and use human-centred design to identify and act on opportunities. It was also a great chance for companies like BuUuk to meet like minded people, understand the realities on life in a large corporate organisation and, of course, showcase our capabilities and expertise.
There were 6 teams for us to compete against in our particular challenge. We also got to work with 4 DBS employees as our expert partners.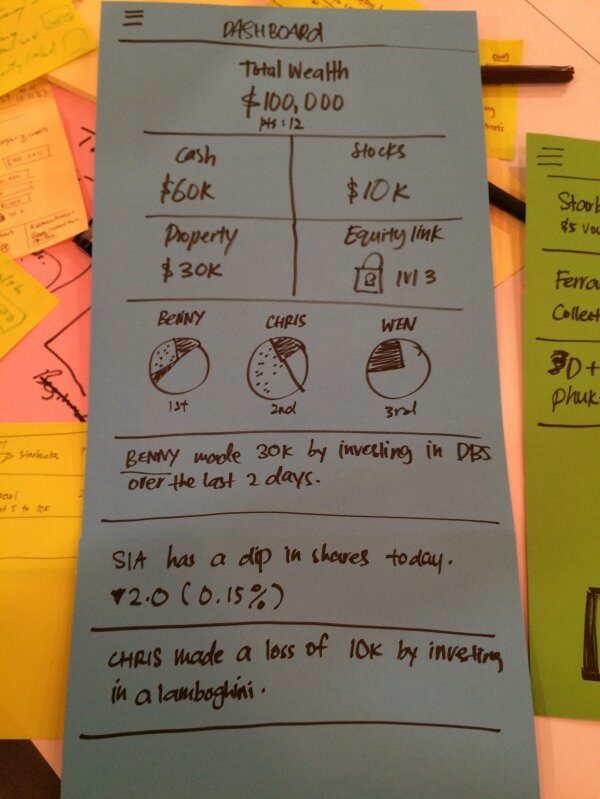 We worked on the iWealth app, a service for DBS premium customers. Firstly, we analysed our target audience needs – what functions were they looking for in the app etc – and then went on to build our prototype. The iWealth app allows customers to learn how to invest their money. The app allows them to practice making investment decisions, without having to use their own money. It used gaming principles to allow users to develop their skills in a safe space. Based on their decisions, the investments then perform based on historical market data, leading to a profit or a loss.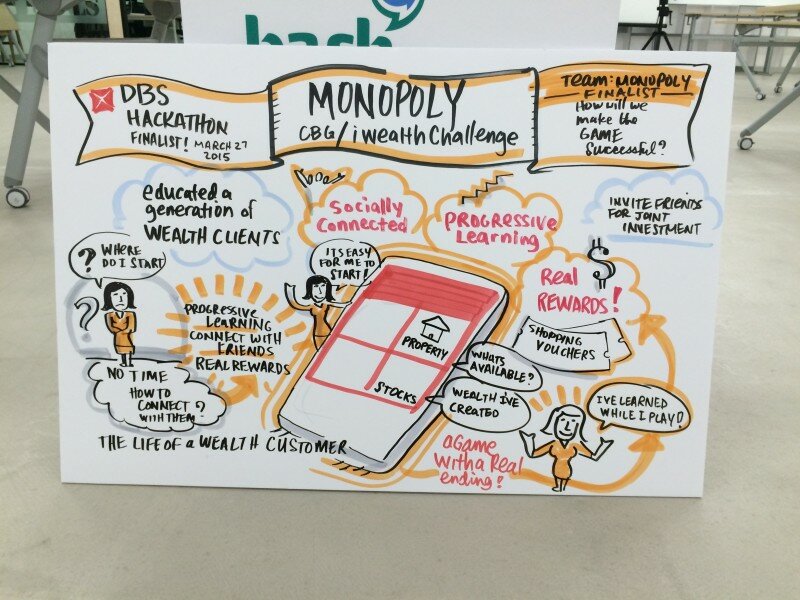 We were extremely happy that we won in our specialist challenge, and then went on to win the overall Hackathon! Woohoo!
"The DBS MegaHackathon provided a unique mix of perspectives and expertise required to tackle the challenges presented. We learnt to apply Human Centered Design to business solutions and learnt the importance of leveraging customer insights throughout the product creation process. As a startup, we're always on the lookout for new ideas to work on, and the DBS MegaHackathon was an excellent platform for experimenting." — Hon Cheng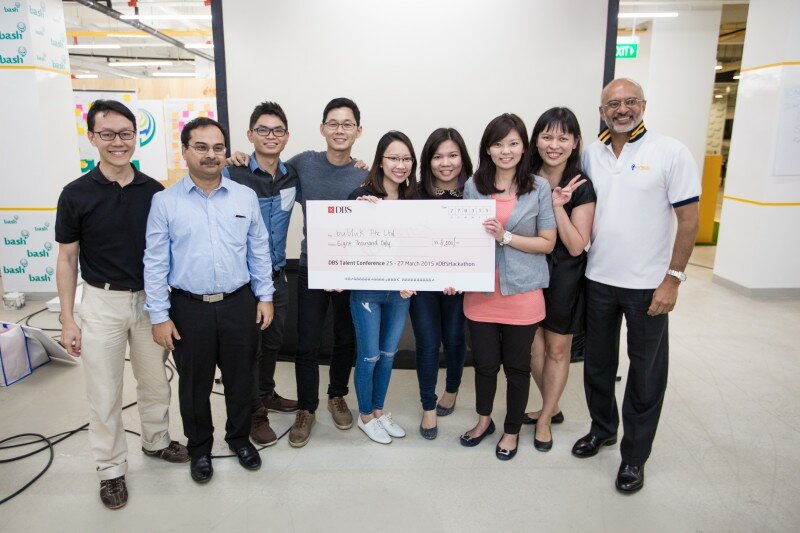 Mastercard Hackathon – March 2015, Singapore
The theme of this Hackathon was to empower women in business. Our team had to use an existing Mastercard API to create an app, so we had a half day to understand the API and from then on it was 36 hours of non-stop coding! Pretty full-on but great fun and a good challenge.
Our team this time was Licco and Irene. Our idea centred around a family-use app, the idea being that if children see something they want to buy, like a new book, they can simply send an alert to the adult cardholder, who then can decide whether to authorise the purchase or not. If the purchase is authorised, the app immediately passes on all the necessary information to the vendor so the item can be dispatched.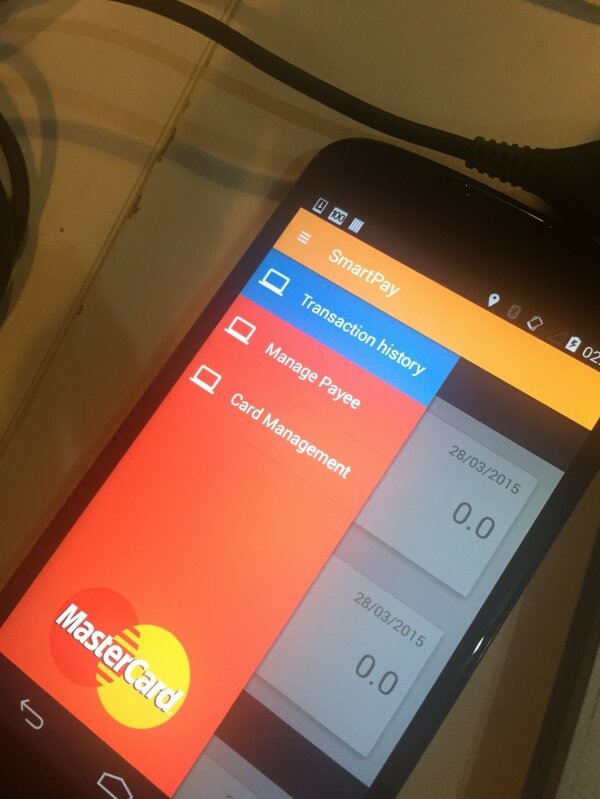 Sadly we didn't win this one, but we had a great time competing against all the other teams.
Maybank wHackathon – September 2015, Kuala Lumpur
The most recent hackathon we participated in saw Xin Yi head to Kuala Lumpur. The format of this hackathon was slightly different, as we had to submit a challenge and our portfolio in advance, before being selected for participation.
Xin Yi was paired with 2 other developers – one from Cambodia and one from Malaysia – as well as Maybank employees. The challenge here was to use technology to manage the investment portfolios of high net-worth individuals. Traditionally, this a time-consuming process where the relationship manager has to manually contact clients to discuss their stock positions.
Maybank were interested in exploring how technology could make this more efficient, with a focus on wearable technology (hence the 'wHackathon' title – it's not a typo!). We explored using advice alerts to advise the clients whether they should buy or sell certain stocks, and also compare other stocks to ones they currently hold, to get the best return on their investments.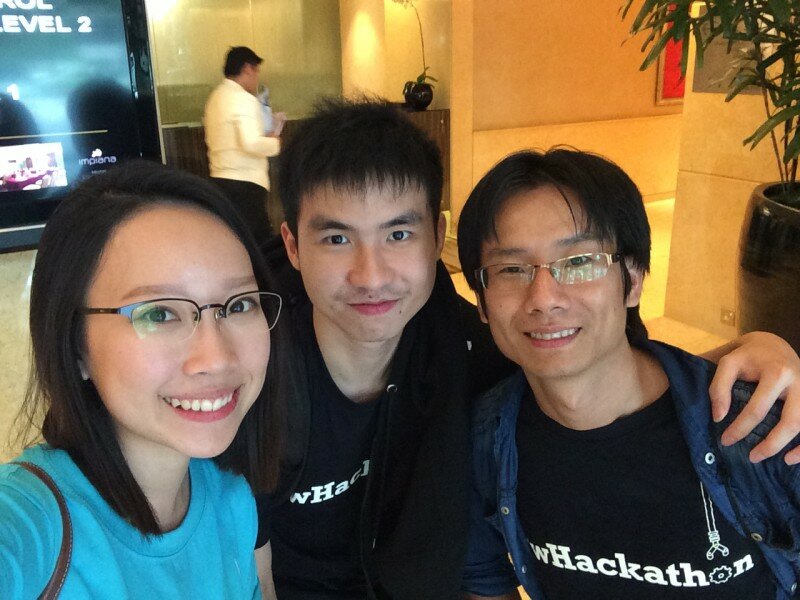 There were two other teams with similar ideas, although our prototype had more features. We didn't win this one – the winning app was focussed on facilitating mobile payments. But Xin Yi had a great time in KL, and it was particularly great experience to work with developers from different countries and organisations.
We're looking forward to being involved in more hackathons in the future!