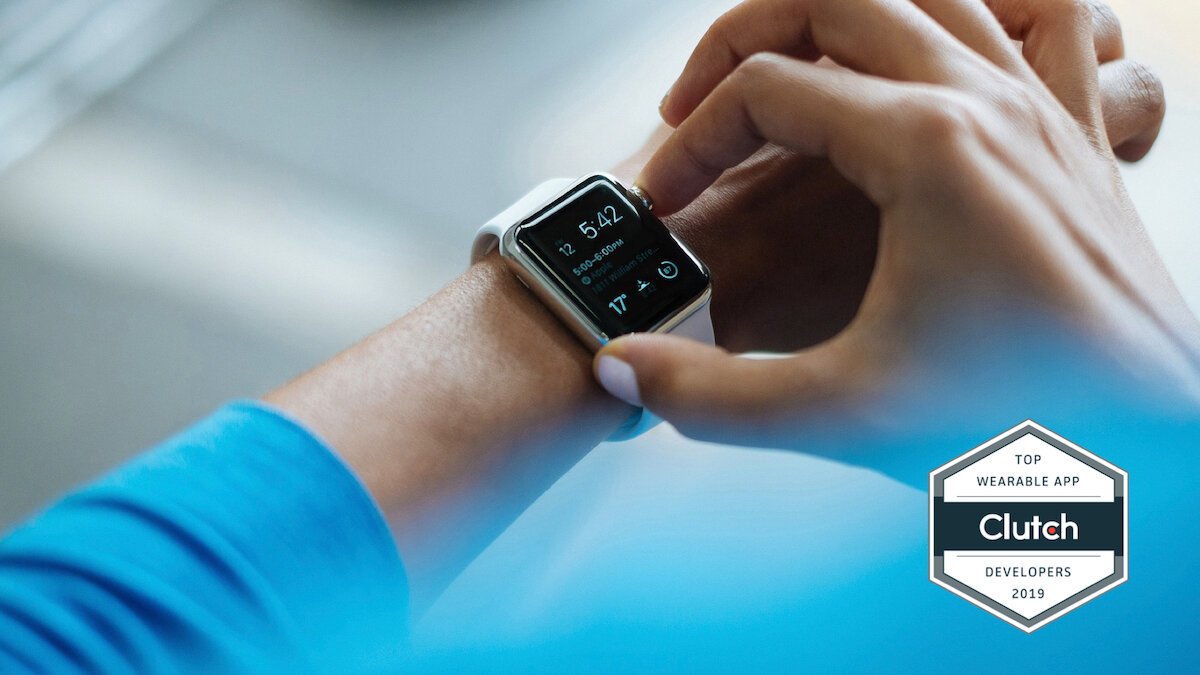 Buuuk is a strategic design and product innovation team that ships premium products for forward moving enterprises. Our company was founded on the principle of quality over quantity. Our goal is to create amazing experiences that delight and impact the world, not the stockholder.
Our team is thrilled to announce that Clutch has identified Buuuk among the top wearable app developers out of the thousands of companies on their site. This recognition in their 2019 report means a great deal to our team as we personally know how much research and analysis goes into the clutch ranking methodology.
Clutch is a B2B market research firm based in Washington D.C. whose mission is to connect service providers and buyers through data and verified research. Although other factors like market share and service focus are considered, the primary factor that Clutch uses when evaluating a company is client reviews.
In their unique process, analysts speak directly with prior clients to learn more about the services provided, technological capabilities, results, and business acumen. We have seen strong results from Clutch's extensive research process, and we would like to thank our clients participation for making this award possible. Your honest feedback means a lot to our team and is a valuable tool for our company to address issues and improve customer experience. Below is one of several summaries of our reviews, allowing buyers to understand the project and clients' experience in a quick glance.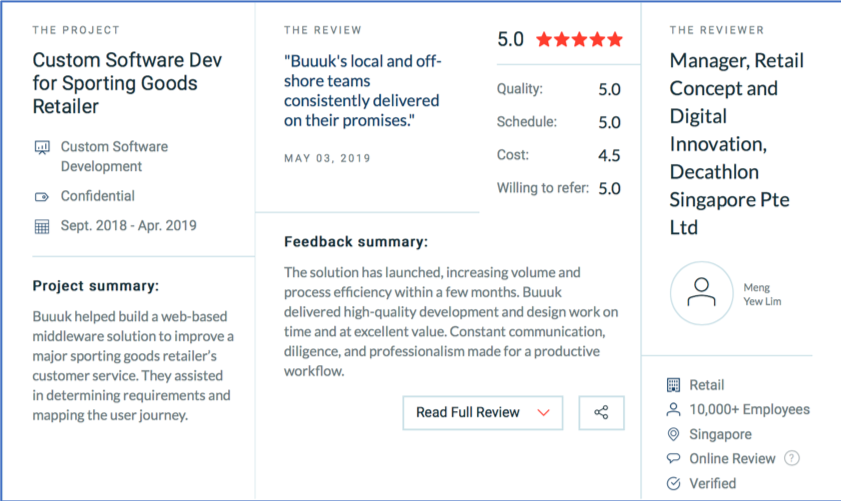 Due to our exceptional reviews, 5-star ranking, and impressive history with high-profile clients, Clutch has chosen to feature Buuuk on their Leaders Matrix. This is a great honor for our team, as only the top 12 out of 436 leading firms were worthy enough to be placed on this informative chart. The Clutch Leaders Matrix provides a broad view of the top-performing companies in a particular industry or location. Each Leaders Matrix takes into account a company's "Ability to Deliver" and "Focus." Ability to Deliver includes the company's client reviews, past work, market presence, and prestigious awards. Focus is a company's level of specialization in a given service.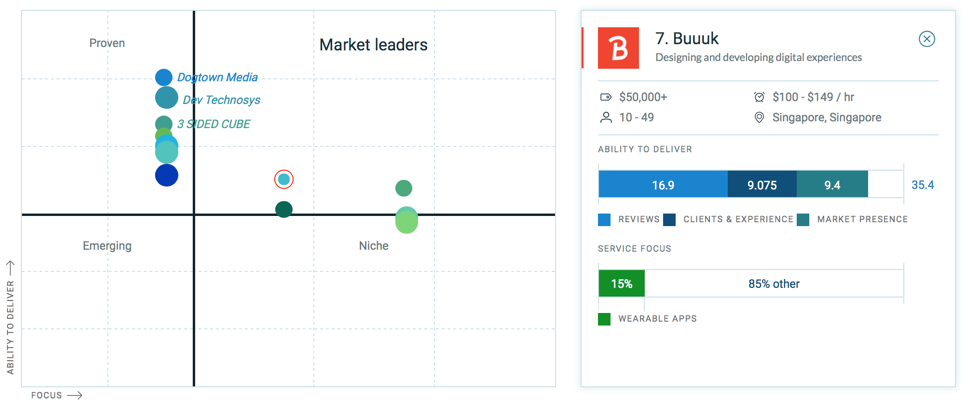 The versatility and breadth of our technology skillset are also demonstrated by our presence on Clutch's sister websites, The Manifest and Visual Objects. The former publishes how-to and state of tech news for the purposes of helping businesses grow and meet their challenges. We're featured on The Manifest's leading agencies list top product designers! On the other side, Visual Objects helps a prospective client visualize the possibilities of creative, design, and app development projects. We are eager to share that in their 2019 report; we have been placed among the leading software developers.