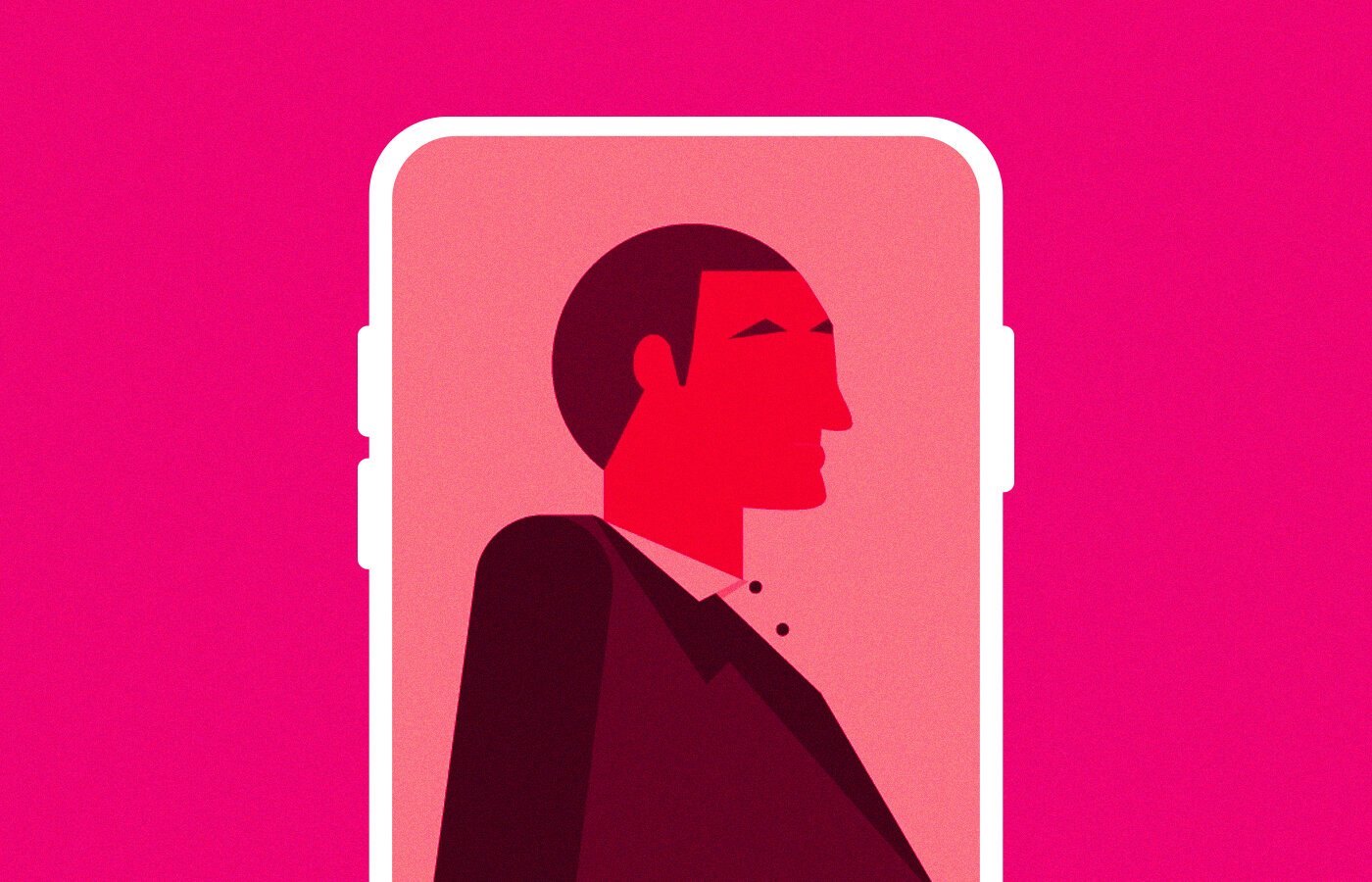 Why CEOs Are Embracing Digital Transformation
The internet is now a part of nearly everything around us. It's driving business and commerce forward at a relentless pace. It's no wonder then that CEOs and other high-level executives are turning their focus to digital transformation in 2018. A recent survey by industry experts Gartner found that 47% of 460 CEOs across a wide range of industries were being challenged by their board of directors to push forward their digital business. Other studies have shown that over 40% of CEOs surveyed have digital transformation at the top of their boardroom agenda.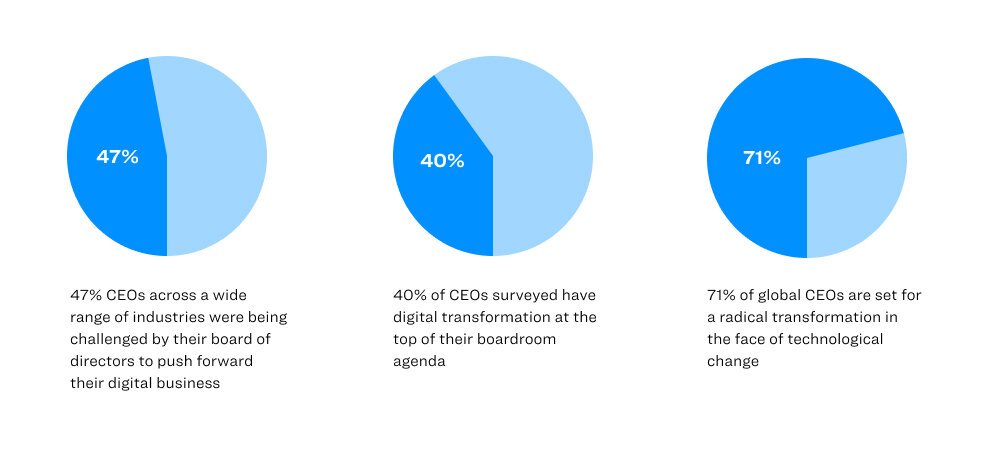 So what is driving this new desire for digitalization? In this article, we'll look at what this digital transformation means, and why CEOs and other top executives are focusing so much on it.
What is Digital Transformation?
Although it's apparent that we've seen a societal digital transformation over the last three decades, the meaning for businesses is a little different. It's more than just embracing technology in your head office. Instead, it's a process of integrating advanced technologies into every part of your business. It's a way of fundamentally changing the way your company operates and how it delivers service to its customers. Not only this, the very ethos of the organization should change to embrace the new ideas and possibilities that the technological revolution brings. Such changes can be hard to implement, particularly for long-established companies that have traditionally not been digital.
Examples of this digital transformation can be seen across all levels of a company's structure; workflow and sales automation can streamline the production process, while digital analytics and project management make planning and reporting much easier, for example.
The age of the internet has made it possible for pioneers across all industries to make changes to what the traditional business model. Just look at technologies such as Bitcoin and Blockchain for example; like it or not, they are challenging the status quo of the financial sector. Banks and financial institutions are being forced to explore and embrace these new avenues of distributing wealth. If they don't, they stand to lose out as the technology drives the industry forward. Furthermore, customers of these businesses expect to have their service integrated with their digital lives. The convenience, speed, and ingenuity of digital-based services have become the norm.
Digital transformation is about convenience for both businesses and the customers that they serve.
Why CEOs Must Embrace this Change
A study by KPMG demonstrated that 71% of global CEOs are set for a radical transformation in the face of technological change. The simplest reason why these CEOs are embracing a movement towards digital technologies is that they have to. There is a long list of businesses that have taken over entire markets in a short span of time thanks to their technological edge.
Uber is a perfect example of this, using the rise of the smartphone to change the way we think about transportation. The company has used digital technology to disrupt the transportation industry. Their focus on instantly connecting drivers and passengers, without the need for a lengthy booking process, has revolutionized ride-hailing. Payment is automated, and the platform is entirely digital.
It's not just new companies that are seeing success thanks to their digital strategy; juggernauts such as Dominos and Wal-Mart have excelled in online markets. The former allows customers to order from them effortlessly across a wide variety of digital mediums, while the latter has worked hard to improve and modernize their eCommerce platform.
Digitalize. Automate. Grow.
All Industries can benefit from Digital Transformation
Bespoke solution offered by a digital transformation is an opportunity for businesses to bring about a radical shift
40% of CEOs have digital transformation at the very top of their boardroom agenda. Do you?
It's evident that the digital transformation is in full swing, and companies simply can't afford to ignore it. Technologies are only going to progress, and customers' attitudes will further shift towards a need for convenience and connectivity. That's not to say that these changes will be easy to implement. The larger a business is, the harder it will be to bring in new policies and ideas that embrace new technologies. Furthermore, some of these advancements will likely be met with a resistance to change and a fear of failure. A proper strategy and an agile approach to such transformations are vital, but the rewards of success are potentially huge as we discussed above.
What Does this Mean for the Future?
There are a number of implications of this shift towards digital. More businesses are going to have to adopt an approach that welcomes and actively incorporates digital strategies in the way they operate. Much of the driving force will come from CIOs to push digital initiatives. They and their IT teams will be the backbone of many of the strategies that are tech-centered. Of course, there will be some organizations that don't act quickly enough, or who ignore the trends that have been observed across all industries. Those companies will struggle to keep up with what are evidently changing times.
Digital transformation is about more than switching from paper to computers, however. It's important for businesses to embrace the ethos that it represents. With this in mind, expect to see organizations working with greater visibility across teams and departments, with a reliance on live updates and analytics to make informed business decisions. More businesses will take this agile approach, resulting in a faster, smarter, more cost-efficient way of working.
Technology will continue to develop of course, most likely at the exponential rate we've seen over the last few decades. This development will bring about further changes to the way we understand business and will present new challenges that must be overcome of businesses. In the short term, we expect to see more CEOs putting digital transformation at the top of their agenda. Growth in this area will become a benchmark against which their performance is measured. However, it's important that the changes that are implemented are more than just superficial. They need to be to the benefit of both the customers and the employees.
Digital Transformation: Final Thoughts
The evidence is clear; digital transformation cannot be ignored. Industry leaders are forced to embrace these changes, whether they like it or not. CEOs, in particular, have to find new strategies to deal with them. However, the transformations should be applied at all levels of an organization for them to be successful.
We've seen examples of both new and established companies revolutionize their industries by implementing a tech-centric approach. As consumers join the revolution, their expectations are going to keep changing. The systems that currently standout, or that we see as novel, will soon become the expected norm. CIOs and IT teams across the world are going to have to deal with this fact, and the CEOs of these companies are already recognizing this to be the case. Those that don't risk being phased out.