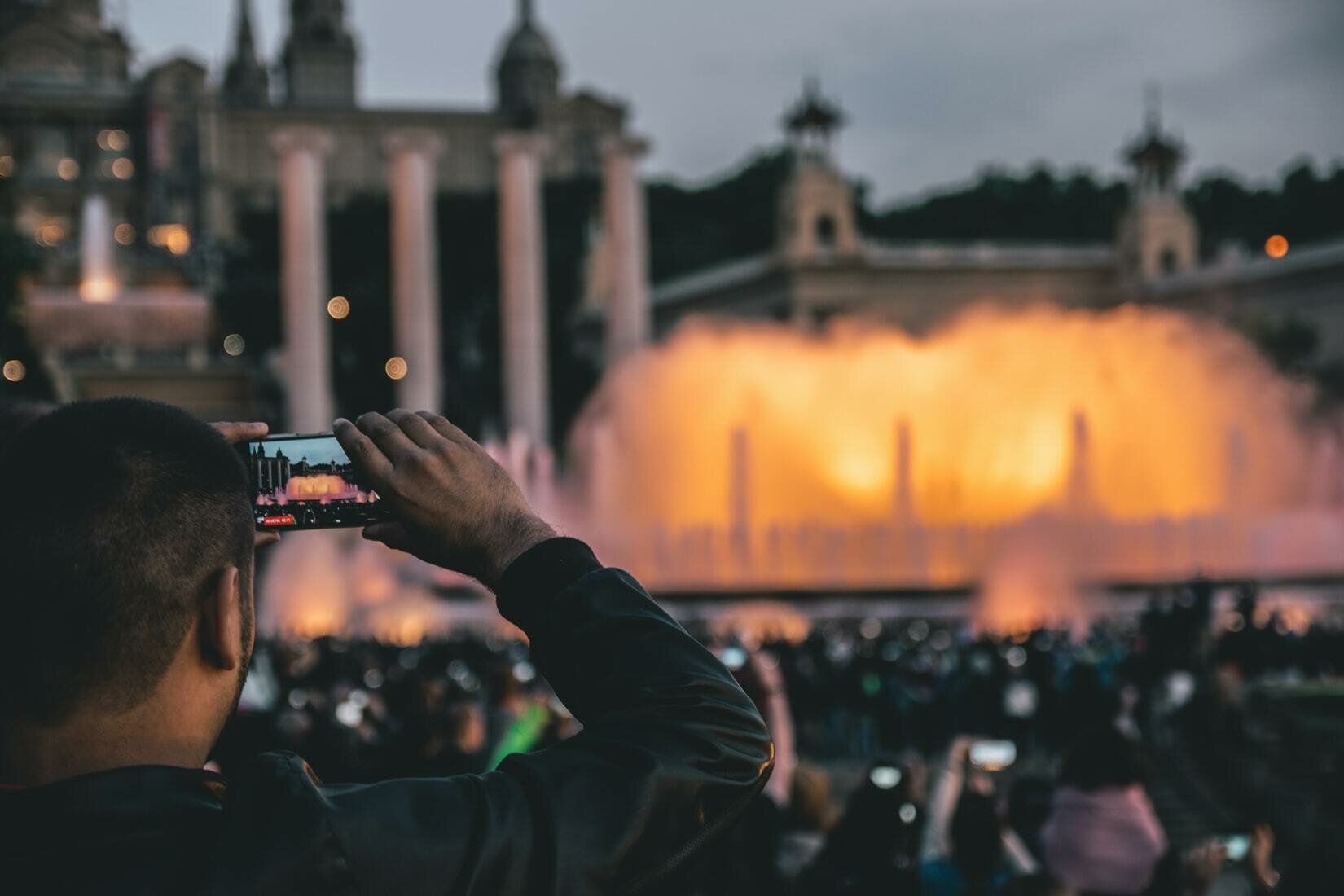 The internet and smartphones kept the entire world connected and sane at the same time in 2020. Today, out of the 7.83 billion human population, there are nearly 5.22 billion unique smartphone users in the world. In other words, over 65% of the global population is made up of smartphone users. Simply put, we are en route to a mobile-first economy.
Last year was one like never before! It brought along tons of surprises, mostly unpleasant ones, for the entire world. Amidst all this, surprisingly, mobile tech didn't take a breather, not even when you were binge-watching Netflix or attending meetings over Zoom.
Newer smartphone designs and features kept rolling out throughout 2020; thus, we can safely claim that smartphone makers were hard at work. As 2022 dawns upon us, it's imperative to look at what's new in 2022's smartphone trend's kitty! Here's what we are expecting more of from smartphones this year.
5G Is the Talk of the Town
Samsung and Apple top the global smartphone vendors charts. Keeping up with this reputation, Samsung became the first major smartphone brand to furnish its entire series of high-end devices with 5G. Apple, Nokia, and Google also jumped on the 5G bandwagon.
As over 92% of mobile users access the internet via their phone, mobile tech experts decided to bless smartphones with heightened performance and speeds with 5G. In 2022, we expect most newly released phones to have 5G on-board, thanks to Qualcomm's Snapdragon 700 series chipsets. Additionally, the innovation market plans to integrate Qualcomm's X60 modem with phones to acquire faster 5G speeds via a combination of different frequency bands.
Samsung's Galaxy S20 line was among the first 5G smartphone series. Eventually, the brand introduced 5G into its mid-tier and more affordable devices. As we neared the end of 2020, 5G blew up the entire smartphone market. So, it's quite evident that 2022 will have more 5G mobile phones than ever.
Under-Display Camera Phones? On the Way
The under-display or hidden camera tech enables an exceedingly seamless screen experience by relying on transparent skins to let the camera take photographs through the screen. This is a fairly new technology that made its debut with ZTE Axon 20 5G. Xiaomi is among the first few who are showing commitment toward its adoption. However, in 2022, several other manufacturers are anticipated to launch smartphones with hidden cameras.
Budget-Friendly Foldables
Foldables or flip phones released in 2020 were certainly not meant to be mass consumer devices due to their exorbitant pricing. Several manufacturers experimented, but Samsung and Motorola stood out with their launches. Samsung launched Galaxy Z Flip and priced it at over $1,400. This outrageous price shies away from its Galaxy Z Fold 2 which nearly costs $2,000. Regardless to say, this impeded most consumers from getting their hands on these flip phones.
For 2021, manufacturers are geared to make foldables more affordable. Brands are readying upper mid-range smartphones. You can expect to find a reasonably priced foldable between the range of $800 and $1,000. Taking cues from their antecedent devices' performance, major brands, including Samsung, are committed to bringing costs down. Microsoft and LG will also pick up the pace with their first-generation foldables.
Faster Mobile Displays
Fast displays became a thing in 2020, with refresh rates of up to 120 Hz (even 144 Hz, in some devices). Presently, top-tier phones like Samsung Galaxy Note 20 Ultra and ROG Phone 3 dominate this trend. However, fast displays are expected to be widespread throughout 2021, even in cheaper handsets.
In the first half of 2020, a smartphone user was spending roughly 4.5 hours each day on the phone. As smartphones have taken center stage in our lives, mobile tech is keen on delivering faster smartphone displays at an affordable price point. Economical Redmi phones are gearing up to support screens with a scale-up from 30 Hz to 120 Hz. We are looking forward to other manufacturers' joining the race.
In 2022, a faster refresh rate that offers smoother user experiences will become the standard. This is good news for mobile gamers and individuals who frequently scroll through their phones.
8K Recording to Become a Gold Standard
Samsung's Galaxy S20 series, Xiaomi Mi 10 Pro, and their likes brought 8K to the limelight. With Qualcomm Snapdragon 865 delivering native 8K video capture support, most Android flagships enjoyed the merits of 8K video capture in 2020. This year brings a mini-revolution in this field with more budget phones supporting 8K's crisp detail. Needless to say, 8K is yet to reach its full potential with the uncovering of the entire slew of features. Therefore, the scope of improvement is immense when it comes to recording at such a high resolution.
In Conclusion
These smartphone trends are quite apparent and seem to be going on quite smoothly already. Furthermore, as roughly 70% of e-commerce activity can be traced back to smartphones, the world's stride towards a digital, mobile-first attitude will also influence this up to a certain degree. Nonetheless, it may be too early to predict the future, especially after knowing how the last year went! Therefore, it is wise to follow the tech and trends as they surface.