National Gallery Singapore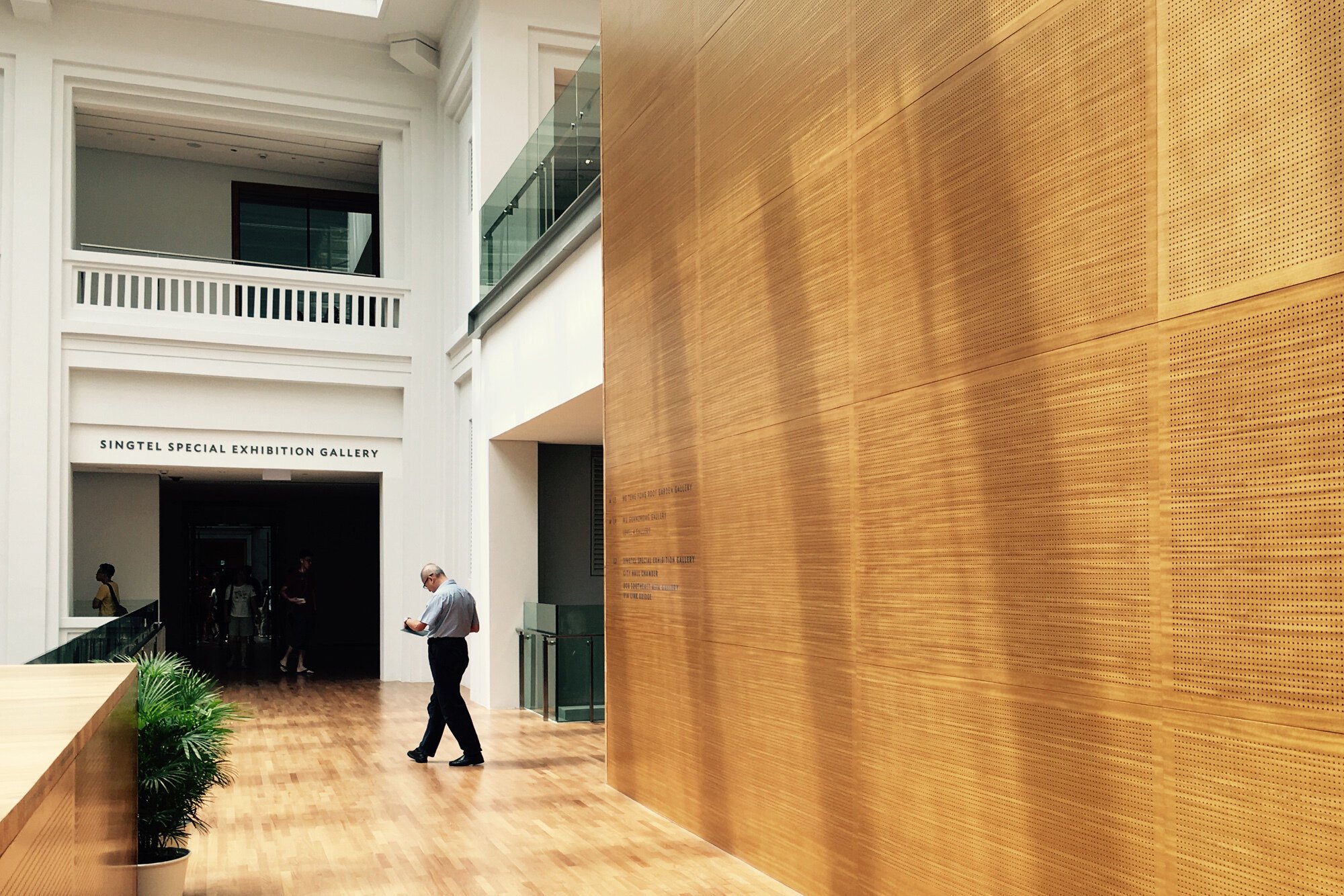 For years, the national monuments of the former Supreme Court and City Hall have been under wraps, undergoing a major renovation and restoration. But now, the waiting is over and the hoardings have come down, to reveal the new National Gallery Singapore.
National Gallery Singapore features Singaporean and Southeast Asian art, housing the largest public collection of modern art in Southeast Asia. We couldn't wait to take a look inside.
Arriving at the Padang entrance, you enter under a beautiful metallic canopy, into a large airy atrium. Here you can see how the two buildings are connected, with clever use of walkways, and tree-like columns. The historic buildings facades have been beautifully renovated, allowing you to appreciate the Corinthian and Ionic columns.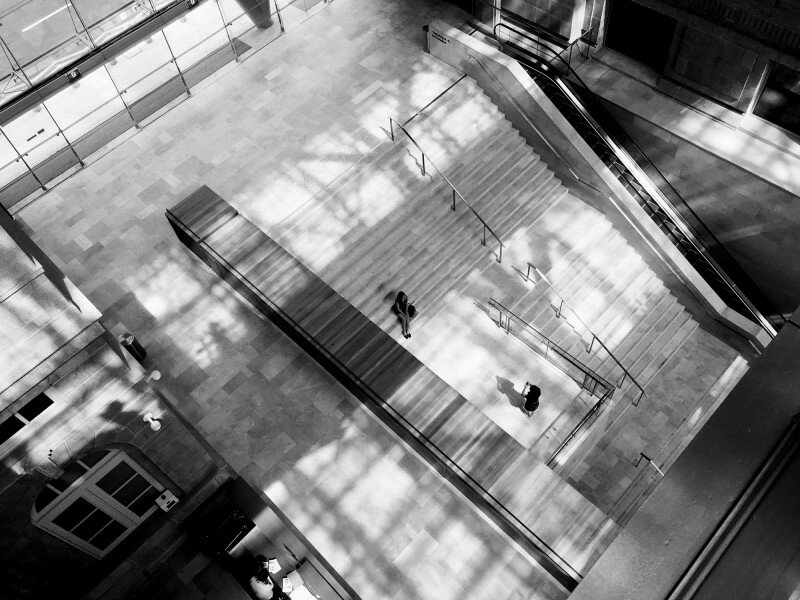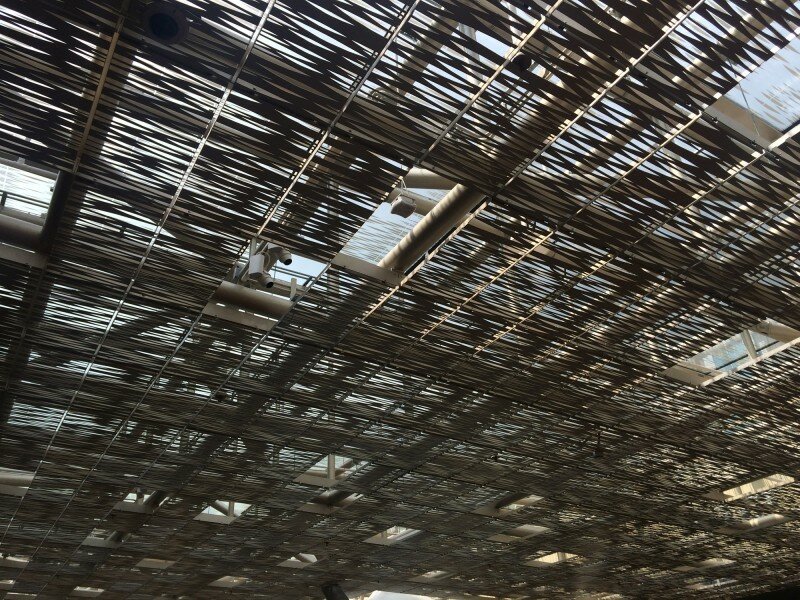 We started off walking around the former Supreme Court side, exploring the old holding cells, and enjoying the colonial architecture – beautiful tiled floors, intricate ceilings and arched windows.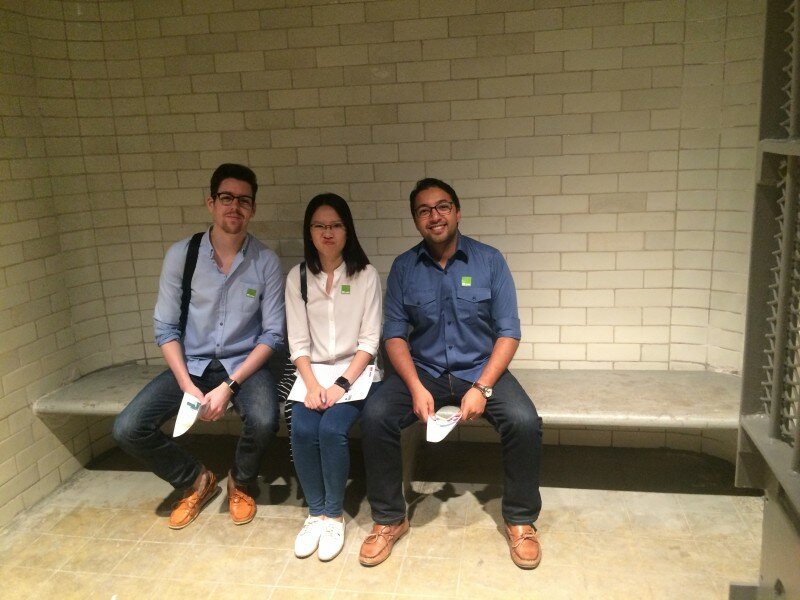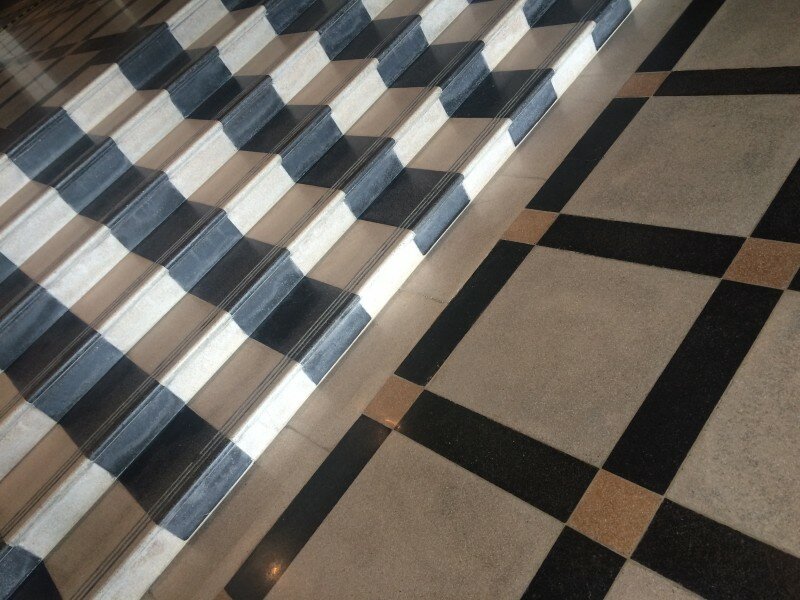 We then entered the UOB Southeast Asia gallery to take a look at some of the artworks. The section we were in housed a lot of modern artworks, sculptures and multimedia pieces. The gallery is split into several smaller galleries, centred around the Rotunda Dome.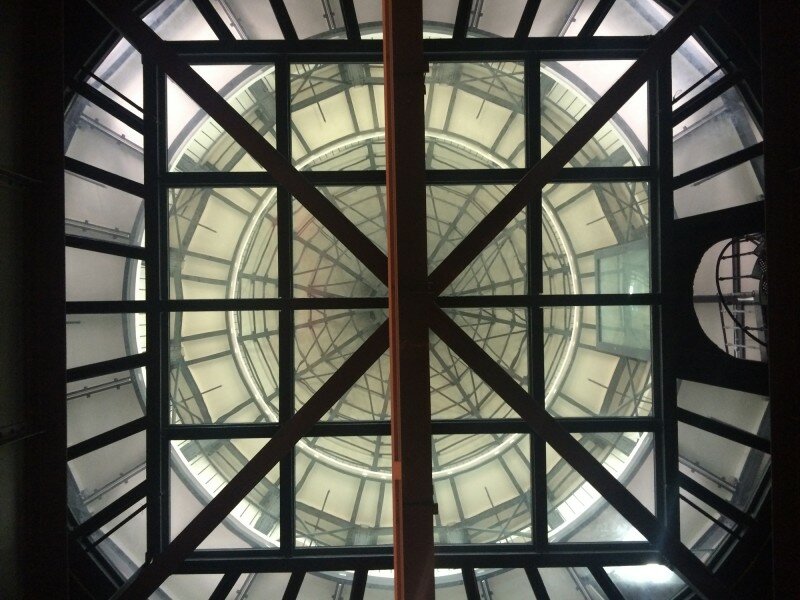 From here, we ended up at the Supreme Court Terrace, where you can view the roof of the Rotunda Dome. This is a fantastically light and airy space, and offers a break from the smaller gallery spaces. We then crossed the link bridge to end up over at the City Hall side.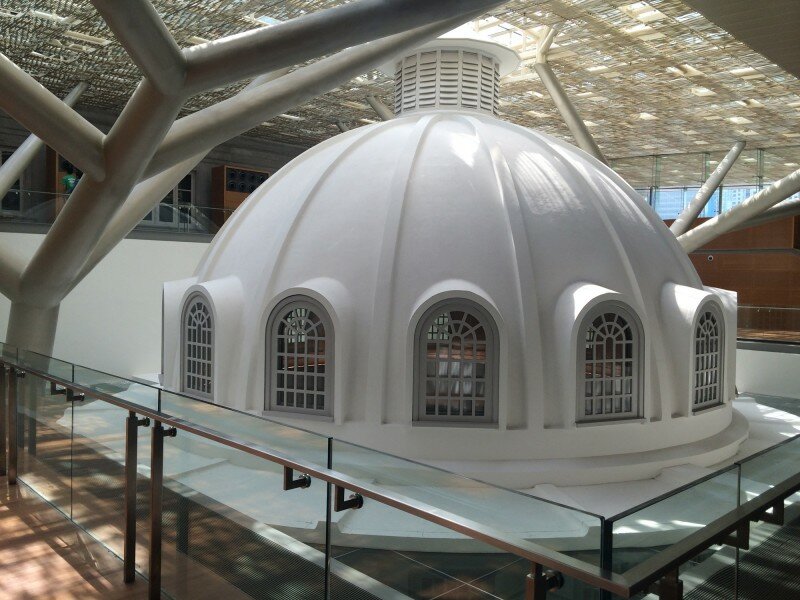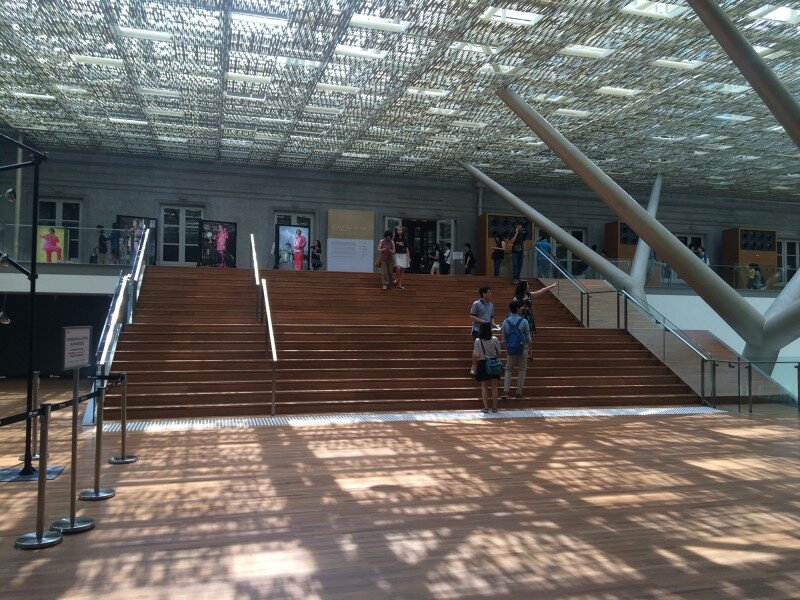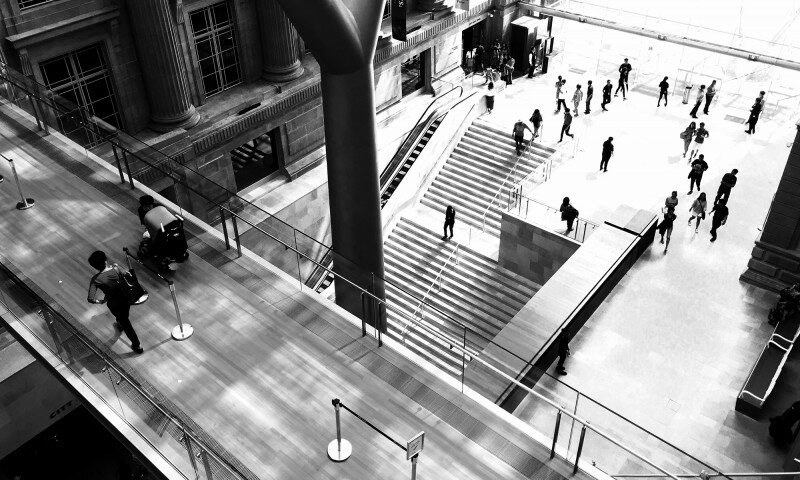 Here we wandered up to the Ng Teng Fong roof garden with it's reflecting pools and fantastic view over the Padang towards Marina Bay Sands. There is a bar up here, Smoke & Mirrors, which we really want to come back to for a sundowner to enjoy the view and a creative cocktail or two!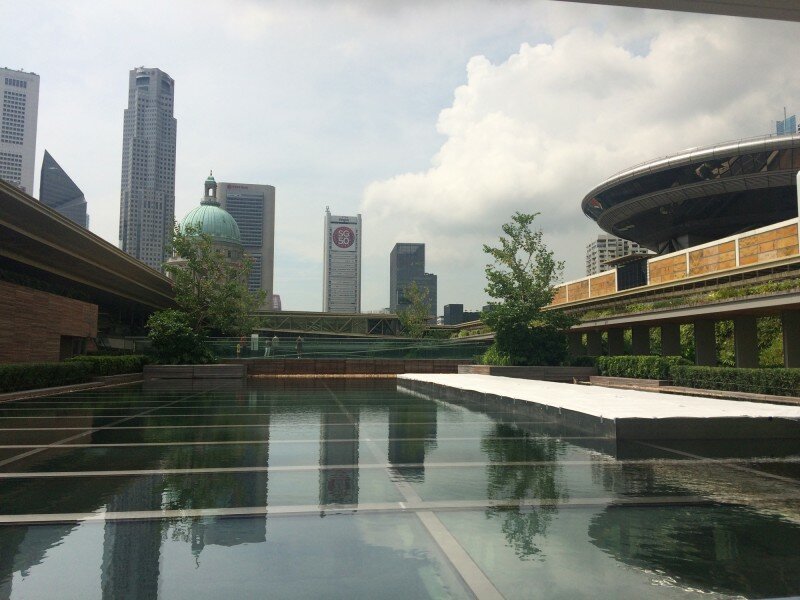 From the roof garden, we entered the Wu Guanzhong Gallery. This exhibition showcases over 50 year of Wu's career and tracks the evolution of his style from figurative and landscape works, to impressionist and abstract works. This exhibition features oil and ink works, many of which are being displayed for the first time in Singapore. It was quite an intense exhibition – his painting are extremely evocative, and his latter works are particular intense to view, with so much emotion conveyed with large swipes and pools of ink.
From here we crossed into an exhibition of Singaporean painter, Chua Ek Kay. Many of his paintings also use Chinese ink, but with a more modern and minimalist style than Wu. It was great to see local artists being showcased, and there was more downstairs in the DBS Singapore Gallery. This gallery felt a bit strange – the lighting felt off, and the dark blue backdrop didn't really showcase many of the artworks in the way we would've hoped. It felt a little claustrophobic, and we were quite pleased to be back into the atrium again.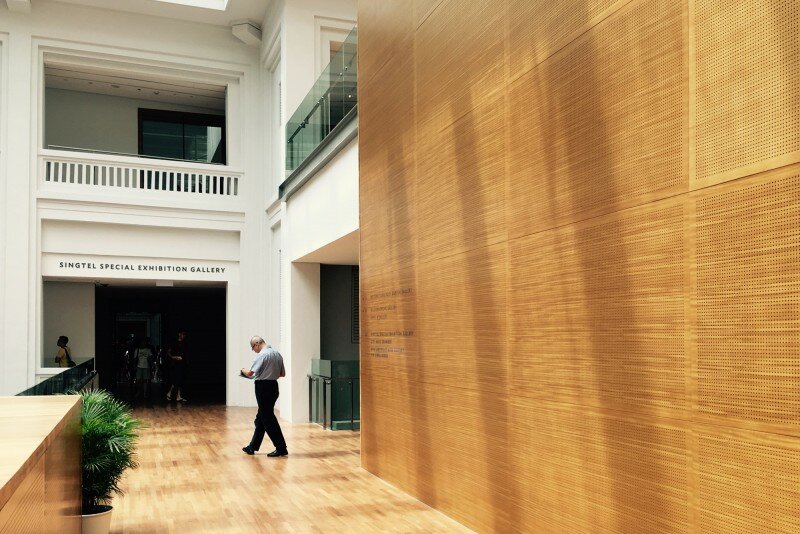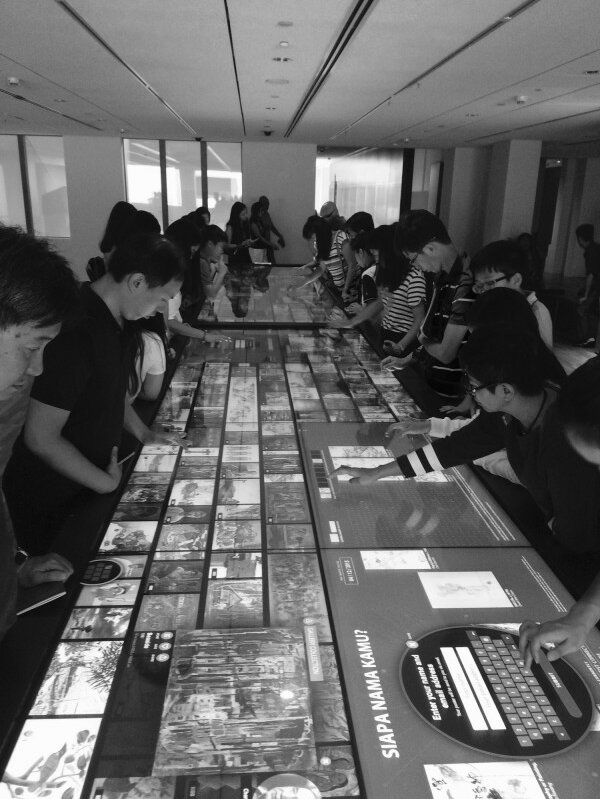 National Gallery Singapore is a stunning building, and this in itself is a reason to visit. We visited during the promotional opening period, so quite a few of the galleries weren't open yet. However, this just gives us another reason to come back – it's such a huge space that one visit just isn't enough.
You can go along to National Gallery Singapore for free until 6 December, but after that admission is free for Singaporean/PRs but $20 for everyone else. There may be additional fees for special exhibitions.
All the info you'll need before a visit can be found on their website.