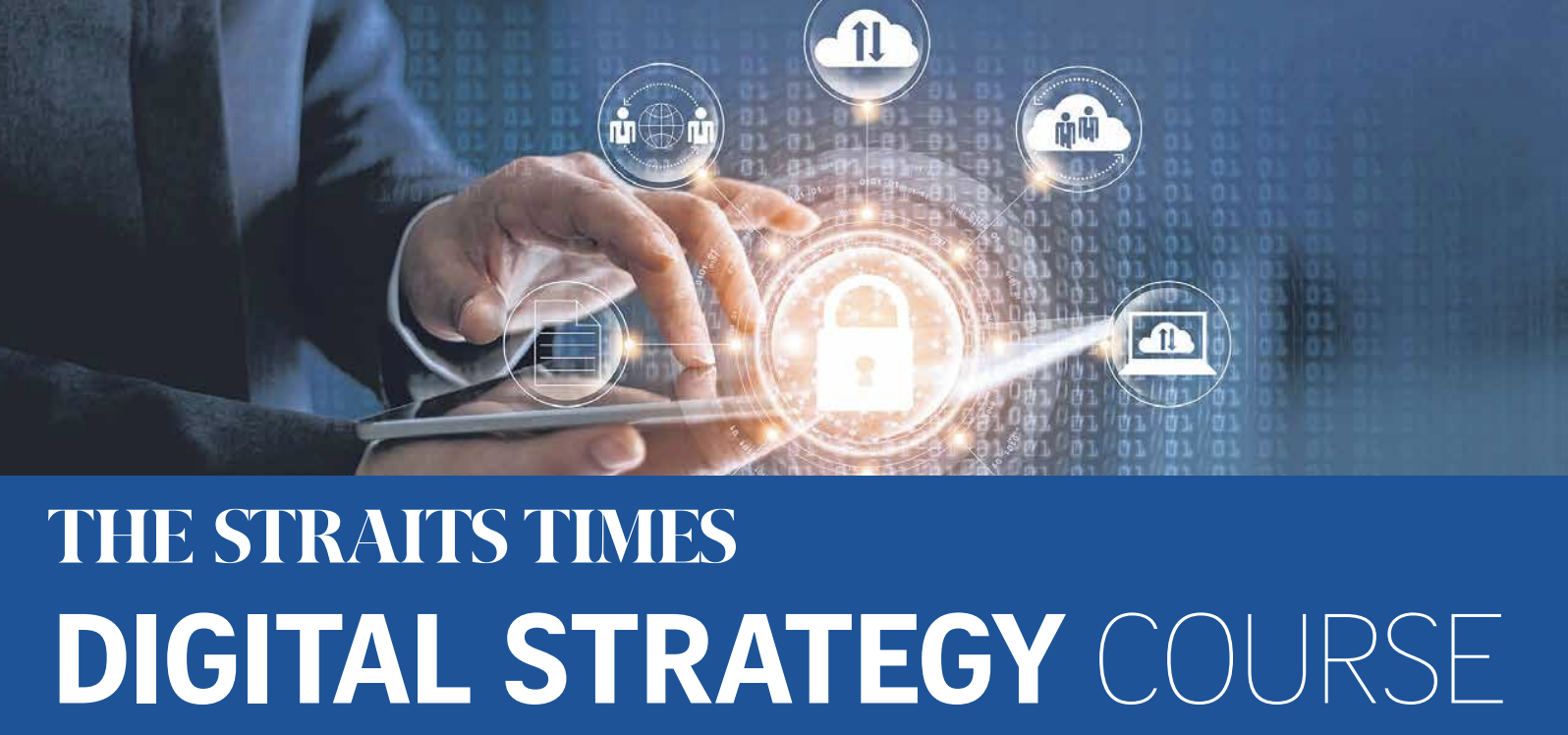 Buuuk is collaborating with Singapore Press Holdings (SPH) to teach a course on digital strategy for ST Skills. In this one-day course, the most effective methods of digital transformation will be divulged in detail and taught in a way that is designed to be thorough yet easily digestible. Understand the best way forward strategically to transform your business. Leave with several strategic plans ready to test in your organization and the marketplace.
The Straits Times Digital Strategy Course is an extremely valuable opportunity to learn for business owners, managers, entrepreneurs, and anyone else interested in harnessing the power that digitization has created for all to benefit from.

The course's primary speakers will be Navjot Pawera, Director and Head of Design at Buuuk, and Azhar Kasman, Editor Stomp and Content Strategist for EMTM Digital and SPH's Tamil Media Group.
Navjot has managed a portfolio of products across the globe, he works with partners on digital strategy and uses his experience to help design holistic products that offer a superior customer experience. Under Azhar's leadership Stomp has won international accolades, including Best in Online Media and Best New Product at the WAN-IFRA Asian Digital Media Awards in 2013 and 2015 respectively. In November 2017, Stomp won Gold for Best Social Media Engagement at WAN-IFRA Asian Digital Media Awards 2017.
Their combined expertise and insight offer a dynamic view of the world of digital strategy that should not be missed by those who wish to take full advantage of its enormous potential.
Topics that will be discussed in the course include: What you need to know about building a digital strategy, building a customer journey, how to determine whether an app or a website is the better solution for your business, specific marketing techniques, and more.
Implementing the digital strategies that will be elaborated on has the potential to make a major impact on your business. Professionals from any background will gain precious knowledge that Navjot and Eugene spend their whole careers collecting and developing.
Participants will become enabled to: Spread awareness about their products or services among potential customers, utilize meaningful transaction data to improve their business, make a decision on which to build: an app, a website, or both, gain a significant advantage in today's e-marketplace, take preventive measures to safeguard their e-business from intruders, and more.
In addition to the above takeaways, useful materials will also be provided for participants' reference for after the course. These include:
SWOT Analysis Cheat Sheet
Design Thinking primer
How to build a customer journey map
How to build a sequence map
Digital Strategy Checklists: App vs Web & Marketing platforms
Marketing channel comparison table
Marketing channel decision flow chart
Security Cheat Sheet
The Straits Times Digital Strategy Course will be available for participants on Dec 6th 2018 from 10am to 6pm (including lunch and tea breaks). It will be held at:
Level 8 Tower Block
SPH News Centre
1000 Toa Payoh North
Singapore 318994
The price is only $648 per person. To join the course, simply sign up at stskill.sg. For more information, you may contact STmasterclass@sph.com.sg or call 6319-5076. Sign up today and reserve your place for this unique opportunity to advance your business!