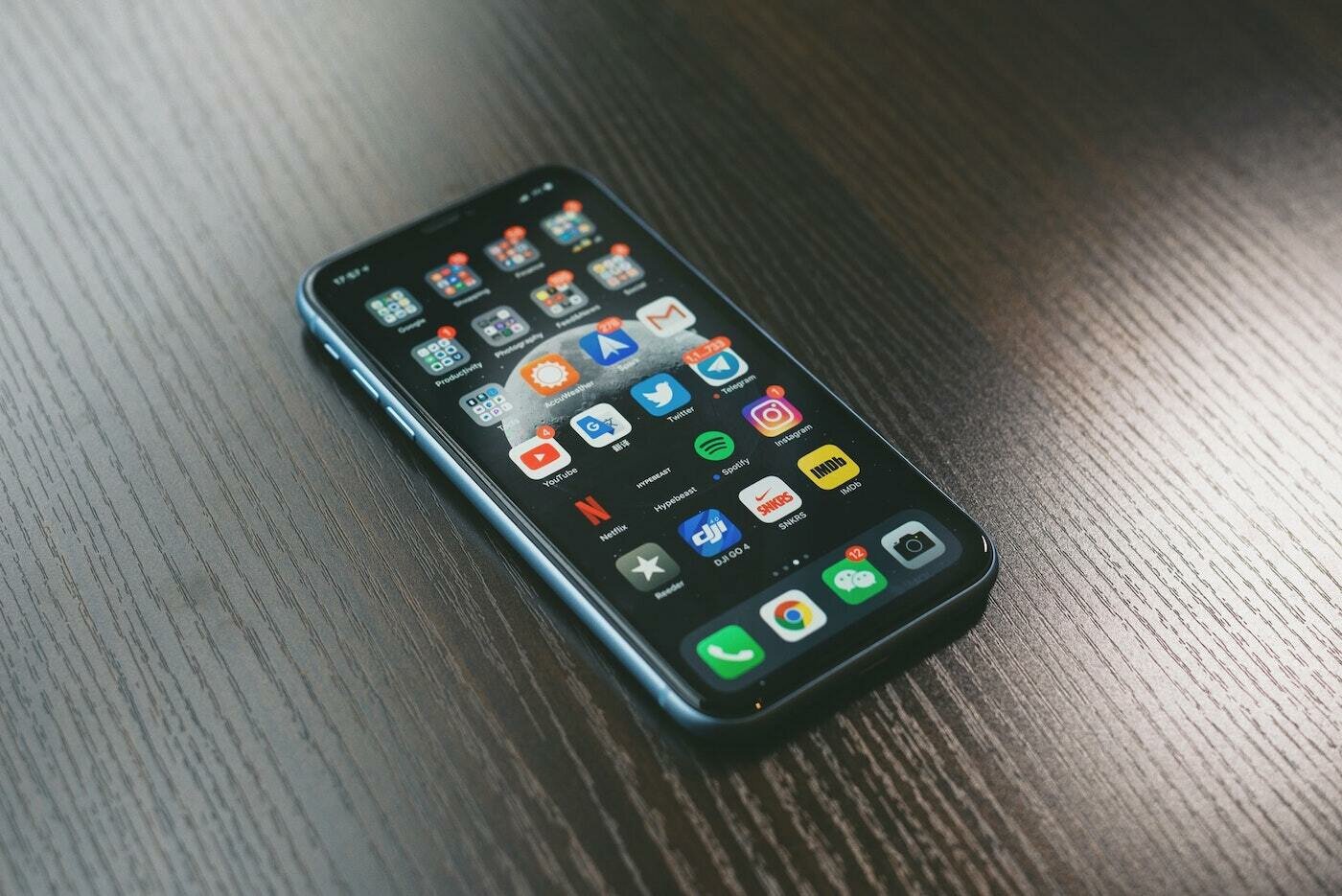 Consumers are spending more money and time than ever on applications on their phones. According to a recent study by App Annie, $101 billion was spent globally on app stores in 2018 alone with the number of downloads exceeding 194 billion. Mobile app development has become a key focus area to upscale your business in 2019.
This means that now more than ever, businesses are eager to invest their cash into mobile app development. We have some of the best mobile application development training in Singapore, which has resulted in a number of companies starting up here.
Mobile app development costs in Singapore varies greatly, with prices ranging from $15,000 all the way up to $65,000 depending on client requirements and the complexity of the app. It's a large chunk of money your business is going to be investing in, so you want to ensure you choose the right company for your job.
With that in mind, let's take a look at the top 10 mobile app development companies right here in Singapore.
1. Buuuk
Founded in 2008, Buuuk has been building apps since the birth of the iPhone in Singapore. Buuuk has been synonymous with producing big results and quality products. Our boutique operations enable our team of world-class developers and designers to give undivided attention to dig insights and build products which exceed expectations when is comes to mobile application development. We are proud to have worked with worldwide brands like Tupperware, Mercedes, Thomson Reuters and DB Schenker on their mobile solutions. We have won several awards over the years and last year CIO.

Singapore's leading Mobile App Developer

We create custom apps for enterprises clients across a wide range of industries to provide the best tech for their teams and customers.
2. Massive Infinity
When Massive Infinity formed back in 2011, the Interactive Media producers and developers who formed their initial team likely didn't expect to become one of the top mobile app development companies in Singapore. But they did. They have worked with the tourism board for work on Changi Airport tour group app, Accenture's virtual reality app and an Augmented Reality app for snack brand Hello Panda.
3. Swag Soft
Swag Soft not only provide mobile app development in Singapore, but they work with companies that are based across the globe like BMW and Samsung Asia. They describe themselves as the "mobile app development company with a purpose" and have a strong focus on creating one-of-a-kind, customized apps to suit a wide range of industries. They've launched 51 apps since they were founded in 2011.
4. 2359 Media
Mobile app development in Singapore has come a long way since 2009, which is when 2359 Media was first founded. They take on a very holistic approach towards mobility solutions for brands, and their app development is just one small area of a much larger digital company that offers advertising, brand strategy and more.
Their developers are highly skilled in traditional methods of app building but also develop hybrid apps using systems such as React Native. They have worked with Singtel, Fox and the SG Cares movement.
5. Vinova
A more popular mobile app development company in Singapore, Vinova has been creating mobile applications for enterprises since 2010. To date, they have made 81 apps and while they started off developing apps for smaller sized enterprises, nowadays their client list includes Hitachi, WWF, Nestle, and Flickr. They design apps across multiple platforms; iOS, Android, Windows, and web.
6. Originally US
One of the newer mobile app development companies in Singapore, Originally US has worked on some of the most successful mobile apps in Singapore including SG BusLeh, the Singapore Real Estate App and the CPF Starter App which one a MOB-EX award in 2016.
They focus on mobile app consultancy before they actually get into the development side of things, and pride themselves on having a tough recruitment process to ensure they only employ the crème of the crop when it comes to developers. They even picked up some MOB-EX awards this year for the Best Financial Services app and Best User Experience.
7. Rainmaker Labs
CEO Alex Leong co-founded Rainmaker Labs in 2011 and the company was acquired last year by KPMG. Since their beginnings, they've had an impressive client base that includes Hitachi, Ryde, and Konica Minolta. They specialize in mobile apps development in the retail sector as well as larger enterprises. Their most innovative development is their Beacon Management System which allows businesses to take advantage of location-based marketing campaigns.
8. HokuApps
HokuApps' mobile application development platform (MADP) allows its developers to develop apps much quicker than it traditionally took – 10x quicker to be exact. This rapid enterprise application development is what sets them apart from the crowd and since launching in 2014, they've served many big names including KPMG, Harvard, and Teddy Nissan, making them one of the most successful mobile app development agencies in Singapore.
9. Square Fresco
Square Fresco is one of the few companies on this list that solely focus on mobile application development. The company was founded in 2011 and since then they've been providing mobile application development in Singapore for clients positioned across the globe. They have worked with iManage, OCBC Bank and even the US Embassy.
10. Codigo
Founded in 2010, Codigo has helped companies such as HBO, Brother, Suntory, and Wildlife Reserves Singapore create digital products that their users love. They've won several awards in the past with 2015 being a particularly good year for them. They won Mobile Marketing Agency of the Year and scooped a total of 10 golds at the MOB-EX awards making them one of the top mobile app development companies in Singapore that year.
Not only do they focus on mobile application development (they currently have a portfolio of over 300 apps), they also have a strong focus on coaching and teaching others with a particular focus on UX and UI design.