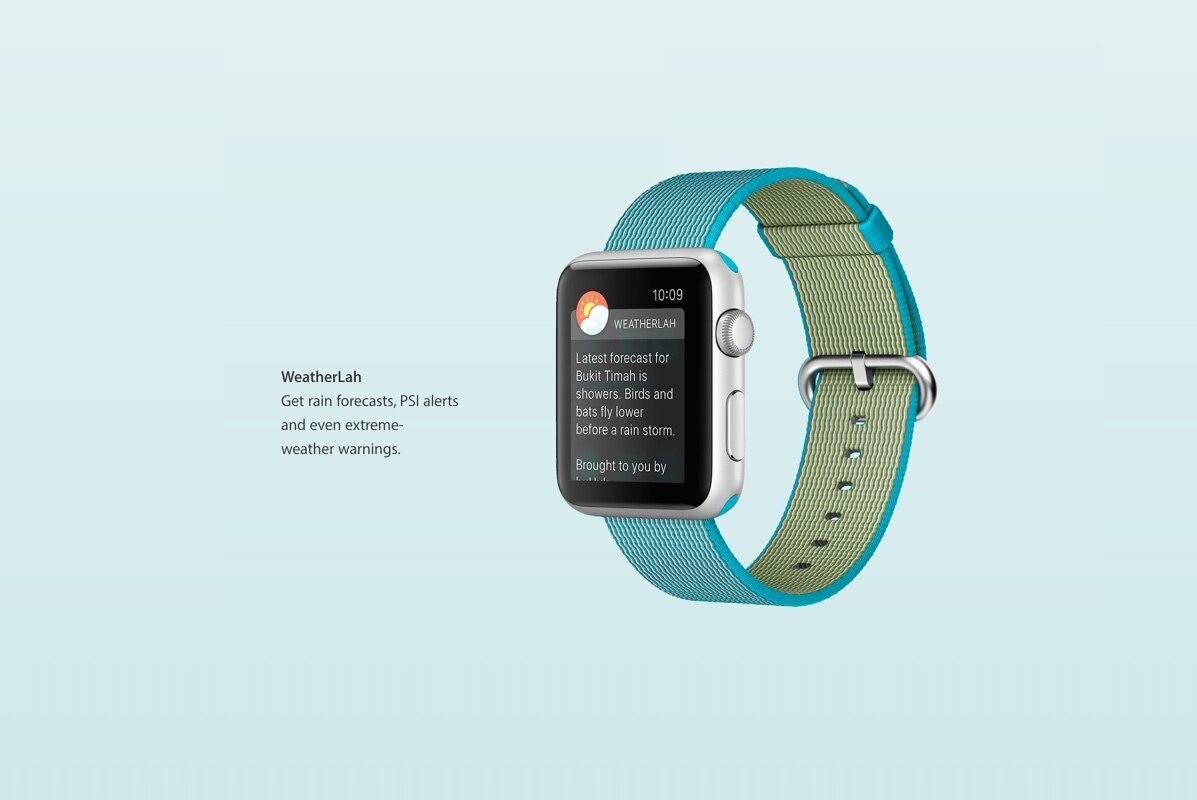 Like most geeks, a bunch of us were tuned into the Apple live stream till late last night eagerly awaiting the new innovation Apple might reveal. Fair to say that the event was "ok" — lots of cool stuff but nothing "mind blowing". Except, when we woke up this morning to see a nice surprise on the Apple website!
Apple has chosen our little project WeatherLah to highlight some of the cool features of the Apple Watch!
Check out the screenshot from http://www.apple.com/sg/watch/notifications/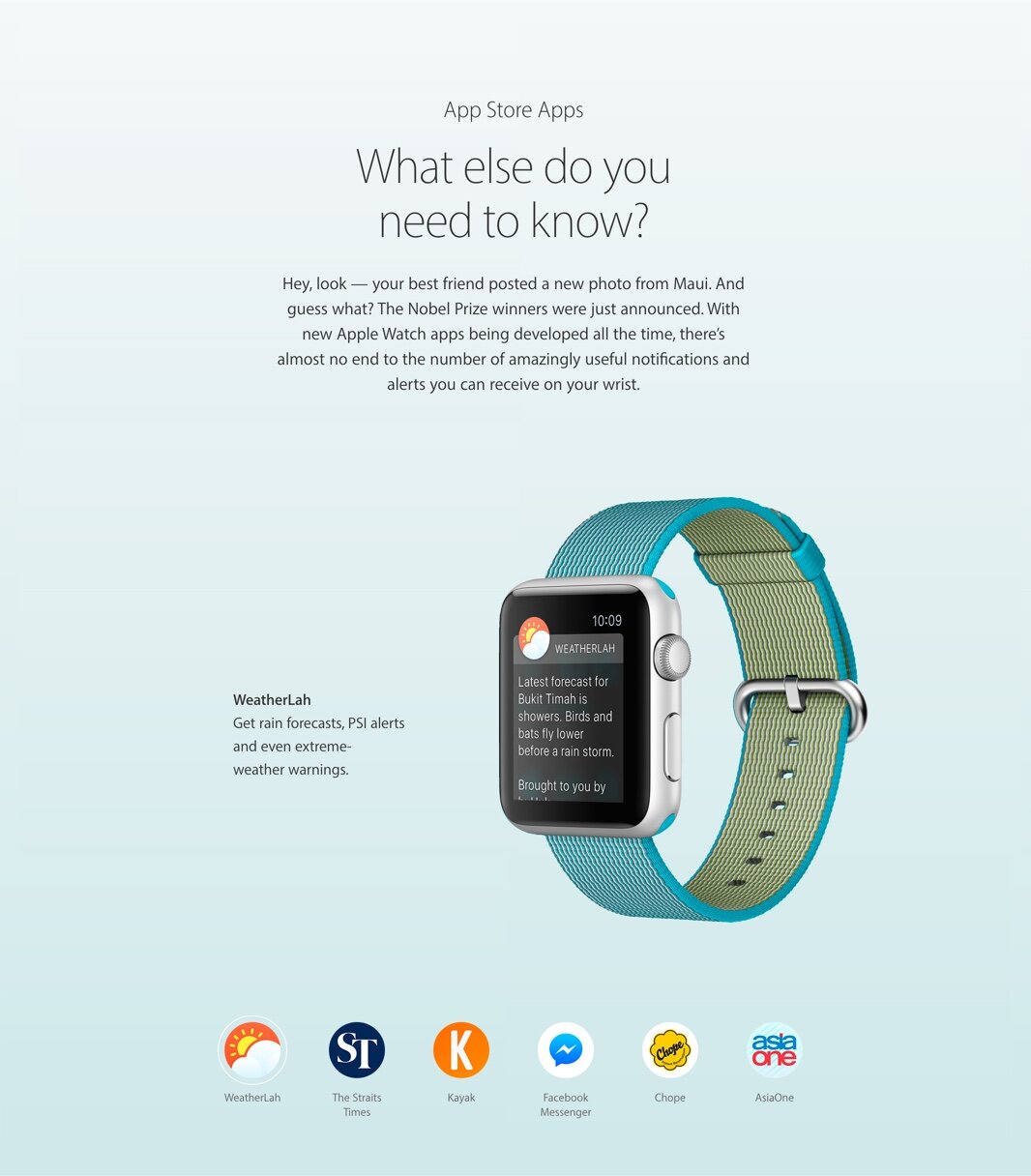 Well, what can we say!