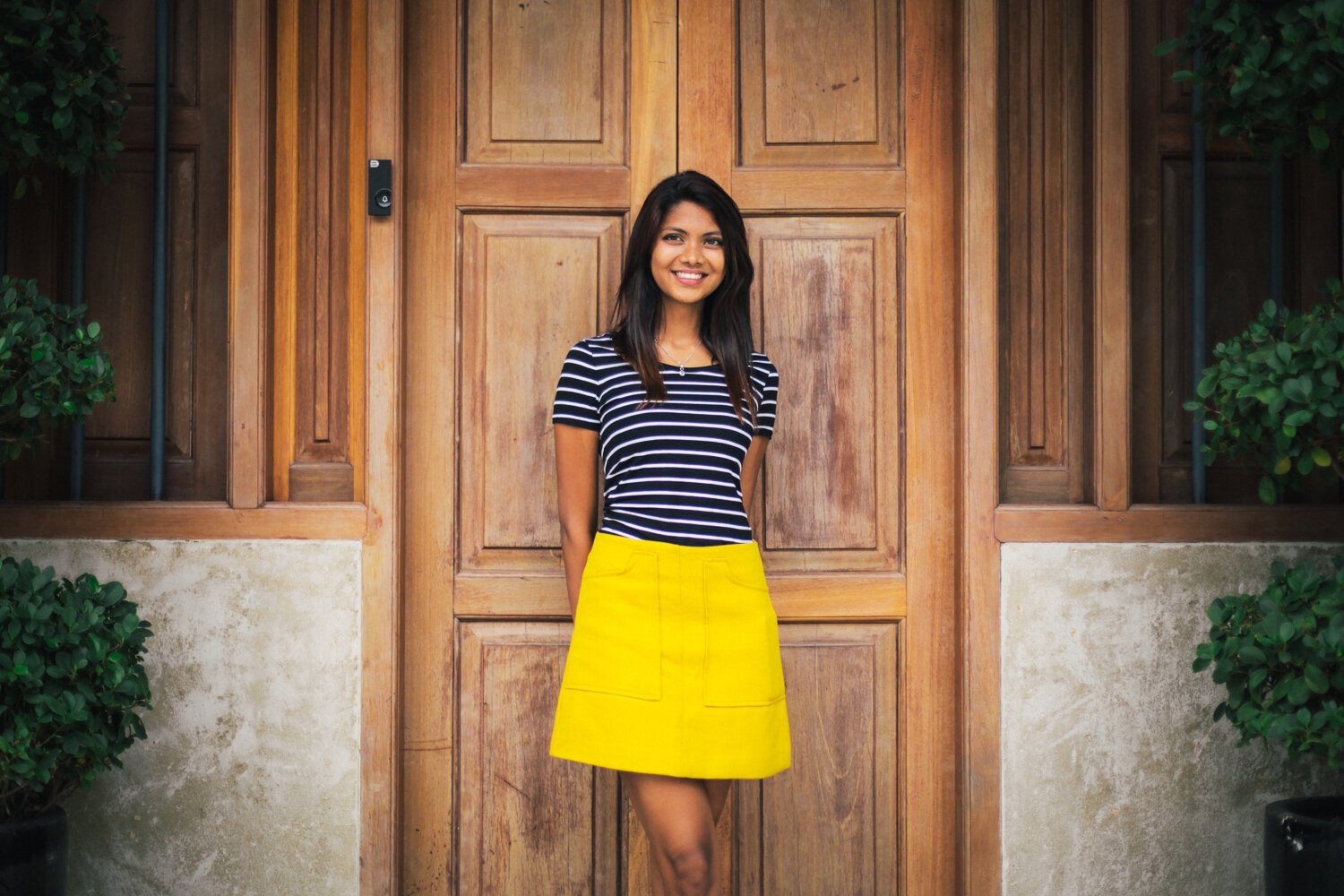 Everyone, meet Sindhur Hegde, a.k.a Sin (because she reckons no-one can pronounce her name), buUuk's newest member of the design team. Sin, meet …err…everyone!
Sin joins us from a stint working as a Designer for Indian start-up, Urban Ladder, where she focussed on web and Android design. She's also been freelancing for a number of companies. Sin holds a BA in Interactive Media Design from Northumbria University, where she spent a wet and chilly time getting acquainted with all things design, as well as Britain's famous fish & chips and pub culture! She's barely been in the office a month, but already she's got stuck into plenty of projects, both internal and client focussed.
I had a quick chat with her to find out what makes our newest designer tick…
Hey Sin, how's it going? Welcome to Singapore!
Thanks! I'm loving Singapore so far – it's such a nice change from India. There's such a great mix of cultures, and lots of other expats – I'm already feeling settled in. I've been on a Sketch Walk, and I'm already thinking about how to spend my public holidays…Vietnam and Cambodia are top of my list to visit.
What have you been up to so far?
I've been getting to grips designing for iOS. I've not done a huge amount on it before, so being here is a great opportunity to learn about designing for a different platform. I was a bit worried about it, as I've done a lot of Android work before, which has a lot of freedom and changes are really welcomed, whereas I always had the impression that iOS was more rigid. But as I'm getting into it, I realise it isn't, and the structure that is there actually helps give more clarity to designing – it's familiar and functional – so I'm actually really loving it!
I'm also really enjoying the challenging of designing for a different market. It's so interesting getting to grips with what is expected, but also testing out what is innovative.
What are you enjoying most?
Well, I'd spent a lot of time in the past designing for web, and I was starting to feel like I wasn't learning any more. I really wanted to do more UI/UX, which I'd done before and really enjoyed. I'd been freelancing a while too, so I'm relishing working in a more structured environment. Even though buUuk is very flexible, I feel like I'm already developing good habits and enjoying a bit more discipline in my work.
The team here is great – really encouraging and supportive, but with plenty of freedom to explore and dig into things as you find them. I'm really enjoying the variety of work as well – the projects are all really different, and I'm loving brainstorming new ideas and design solutions.
Delighted to have you with us Sin. Can't wait to see what our newest design superstar comes up with!