Building Automotive Retail Management of the Future
To help premium auto retailers automate their sales and post-sales process, we offer digital automotive solutions that make it easier for staff to sell cars and retain a loyal customer base after the sale is complete.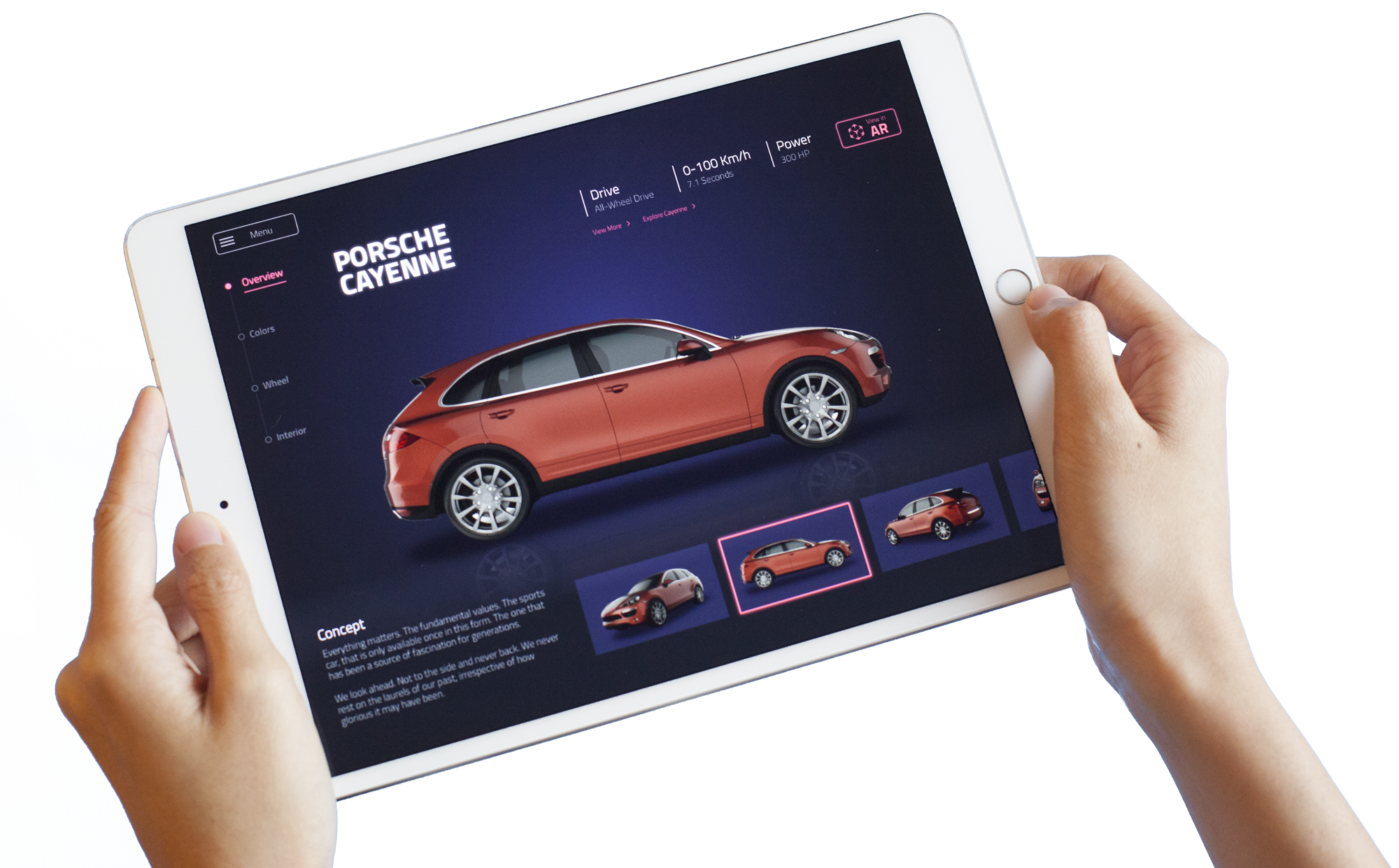 Build a better sales process
Working closely with clients, we have helped them completely overhaul how their sales teams sell. We replaced systems reliant on paper documents, catalogues and remote databases with a centralised platform that improves the client experience and, as a result, increases sales. Now you can demonstrate design changes on a hand-held device instantly and even show an augmented vision of a car with all possible options.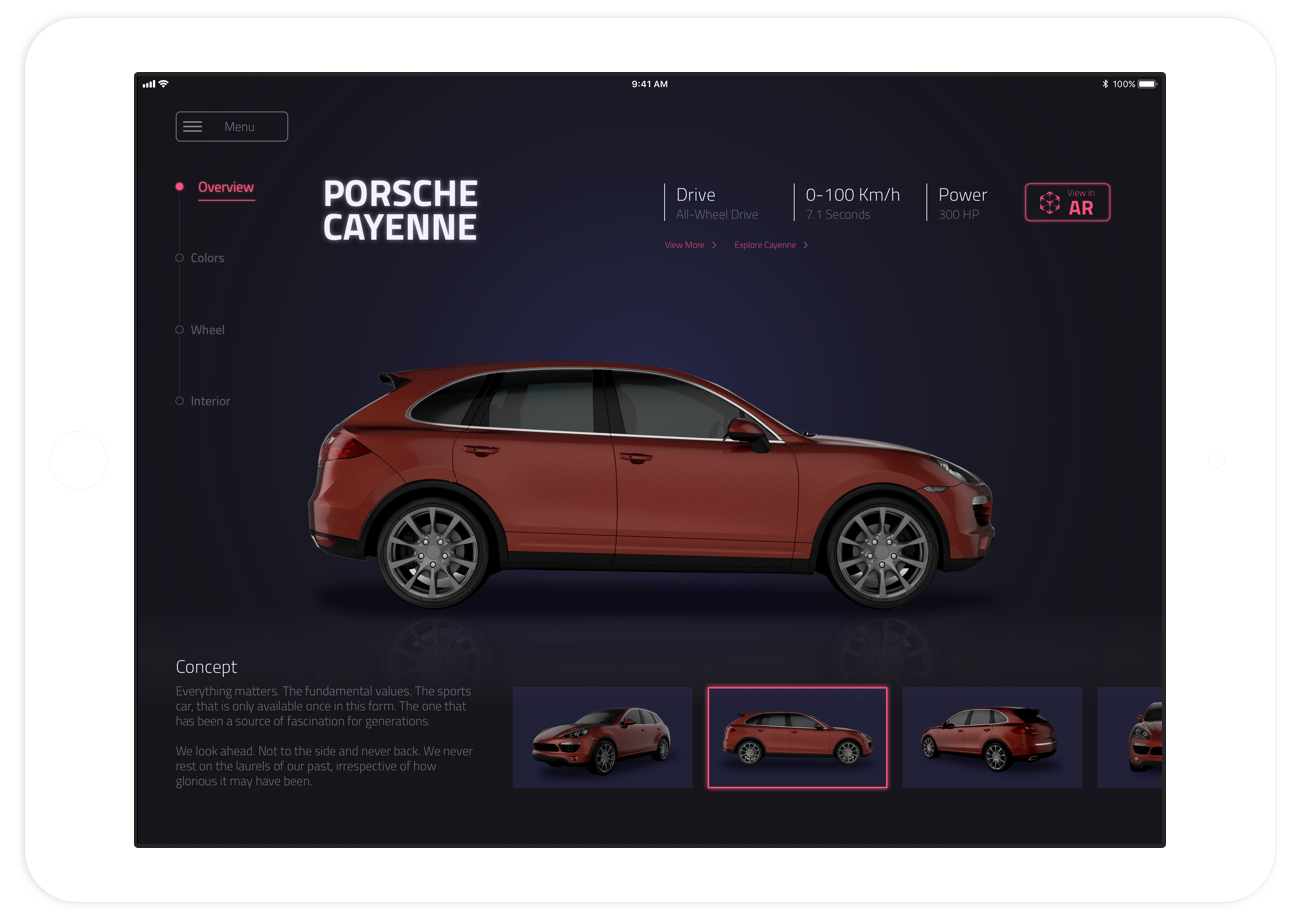 Fully Interactive Digital Catalogues
Interactive and up to date digital catalogue
Access full car specs, variants and pricing info
Visualize custom add ons - demonstrate design changes to a user within an app or handheld device to assist the customer with buying decisions
Complete car sales management system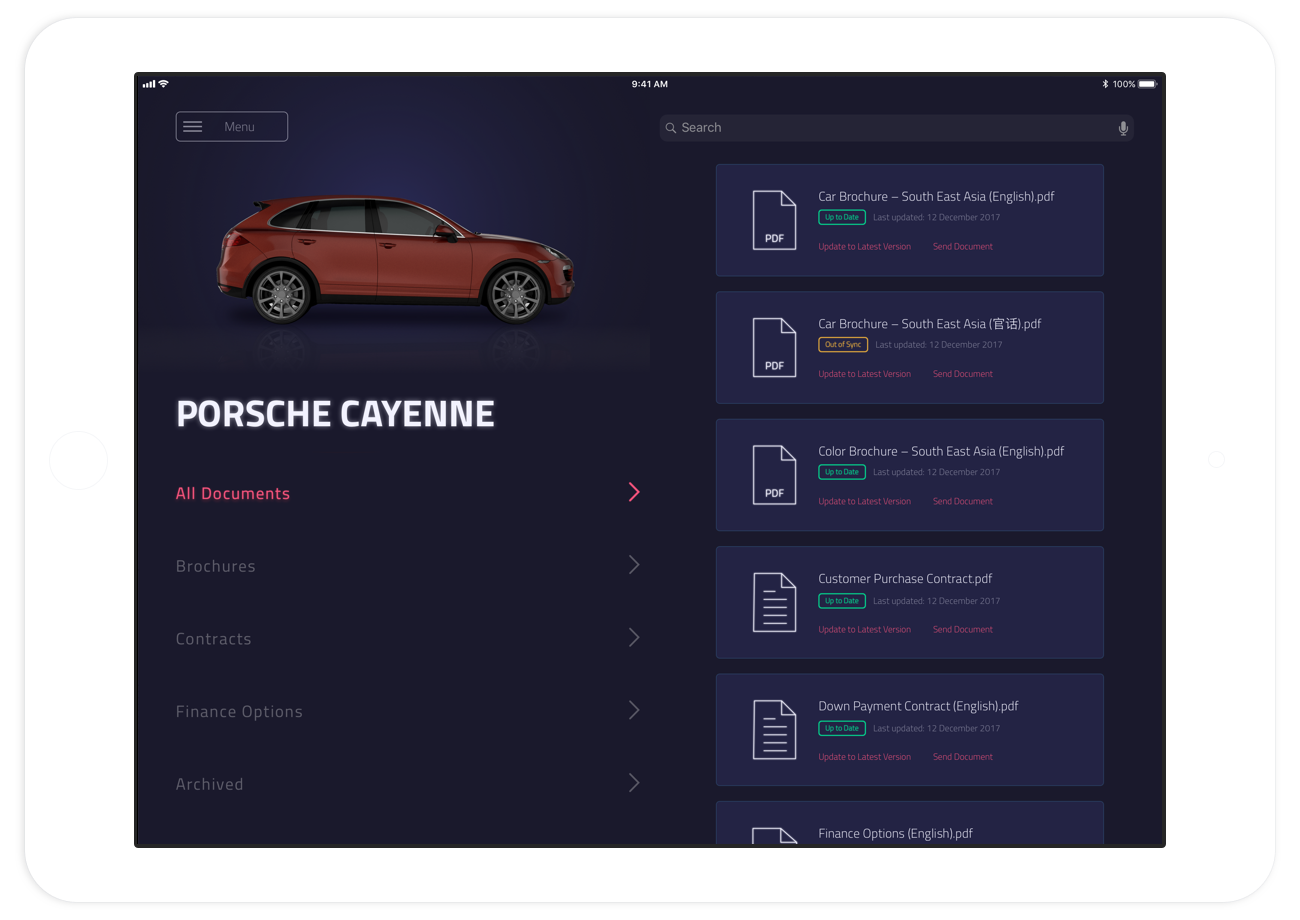 Brochures, Contracts, Photos & Videos — all available in-app and on the go
Easy access to Loan & Finance Calculators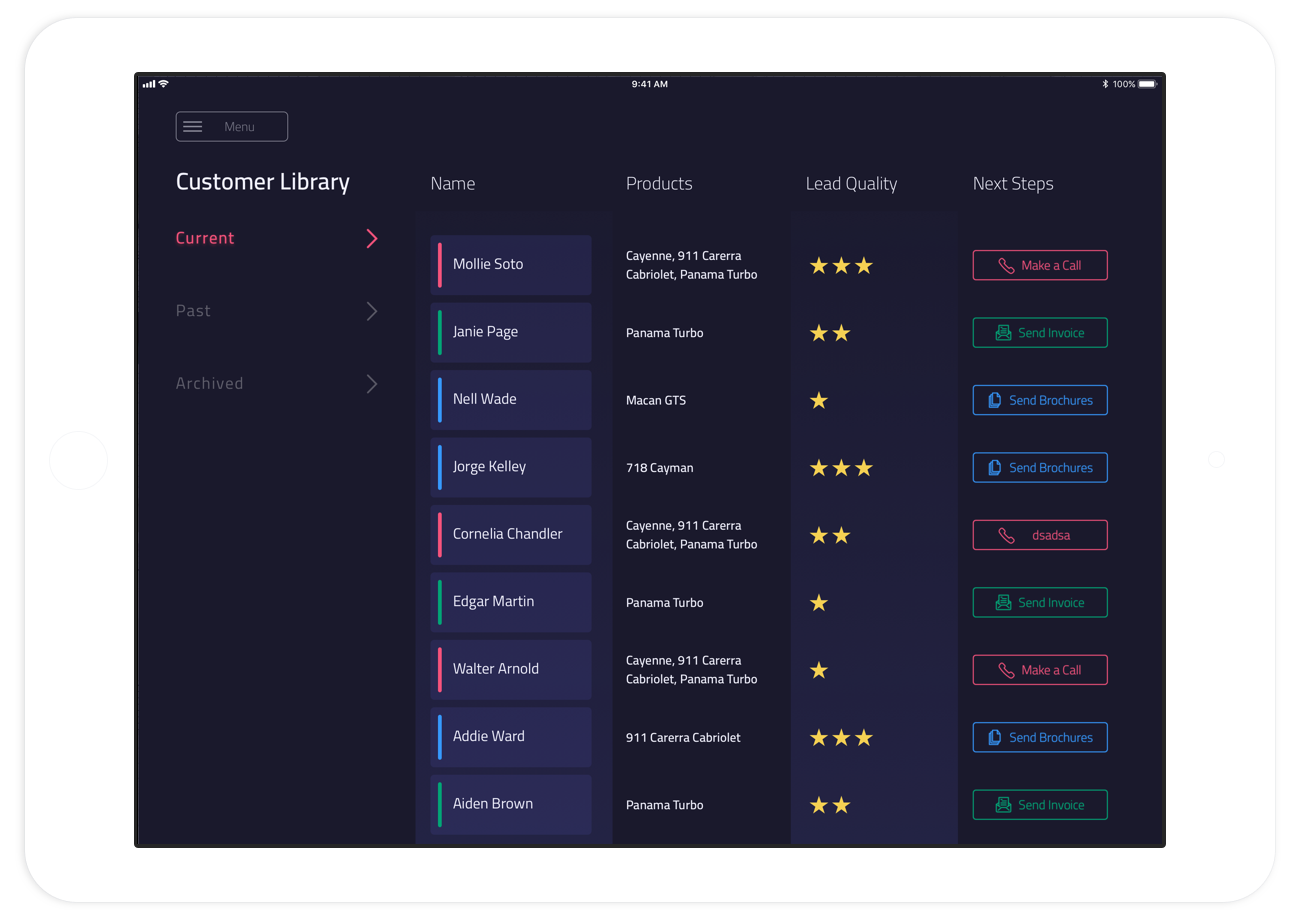 Easy creation and lookup of customer accounts
Integration with CRM systems
Augmented Reality for Sales
Create an augmented reality vision of the car to entice customers to envision the car in their home, with all the variants.
When our developer couldn't deliver UX to our satisfaction, we looked out for another partner to support our project. Luckily we found Buuuk. They understood our demands and provided our app with amazing UX and UI, which have received fantastic feedback from the users across APAC.
Enabling a stellar post-sales service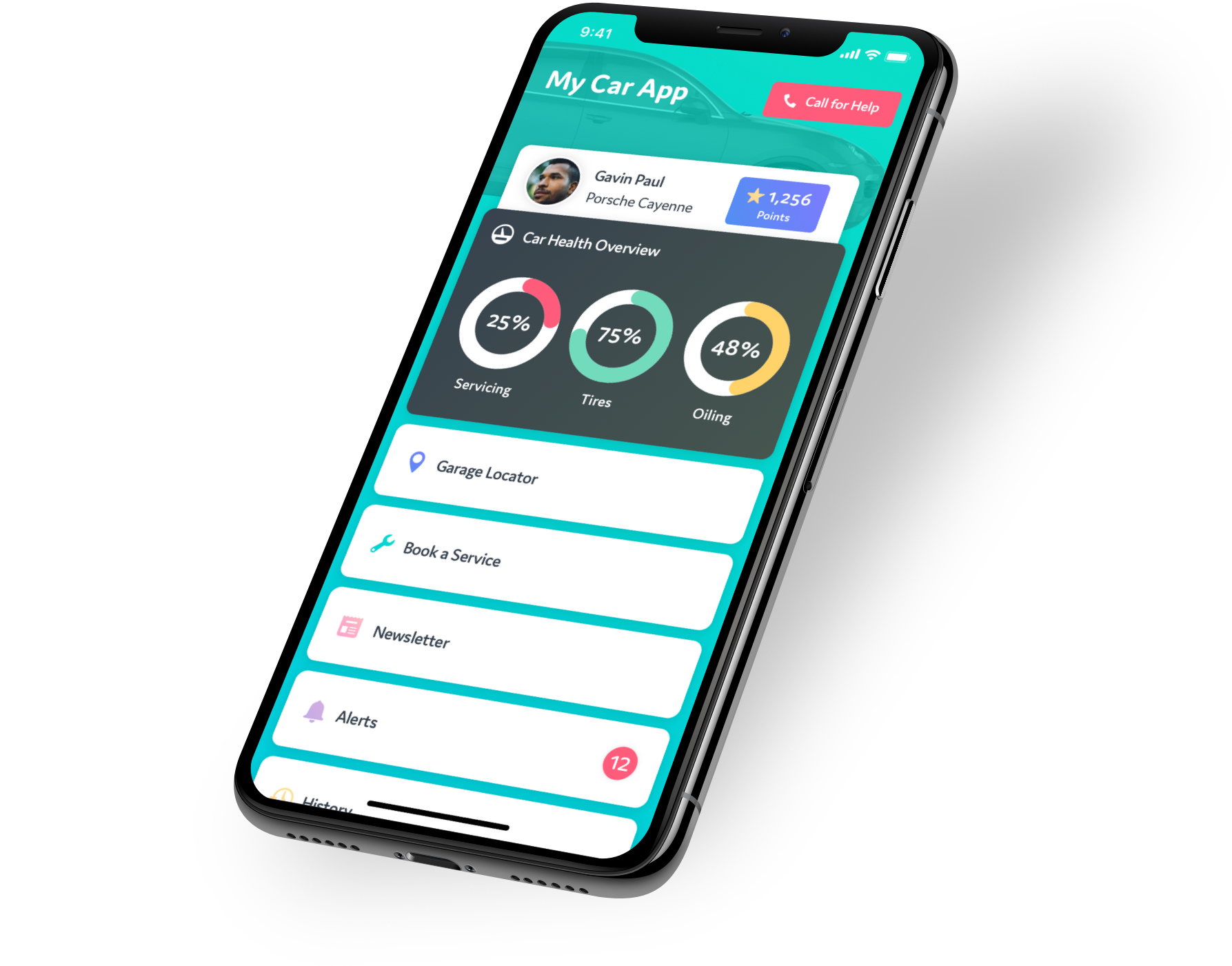 The post sales app enables customers to book servicing appointments, car repairs, breakdown services and access customer support easily through one app.

Car service history

Garage locations & contact info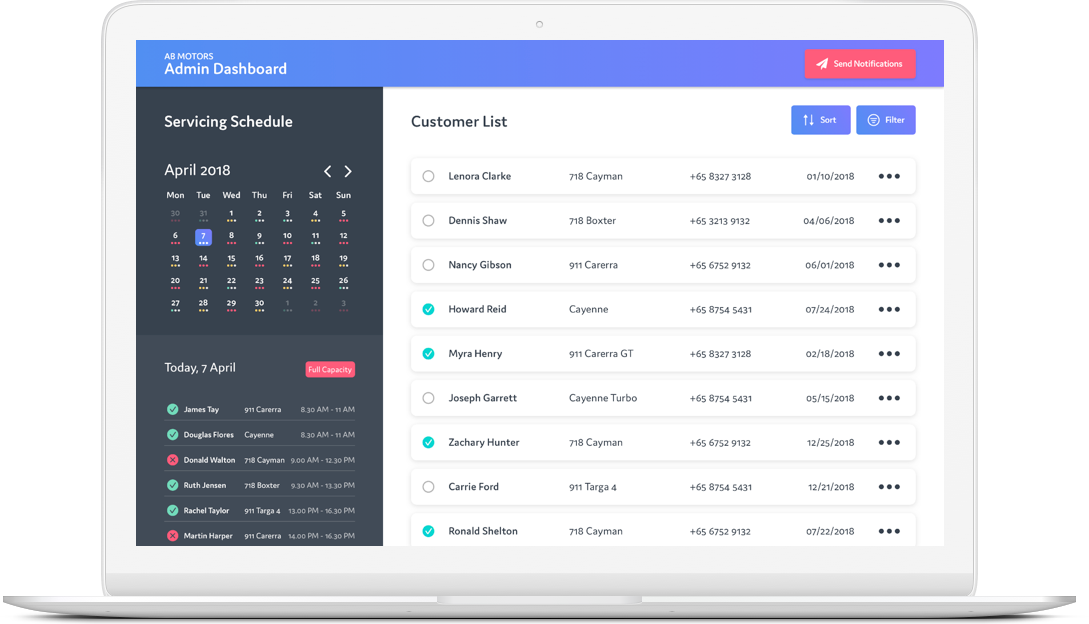 Admin Dashboard
Build custom automotive digital retailing solution which gives you a complete picture of your business, a car dealer inventory management software that helps you focus on the customer's experience.