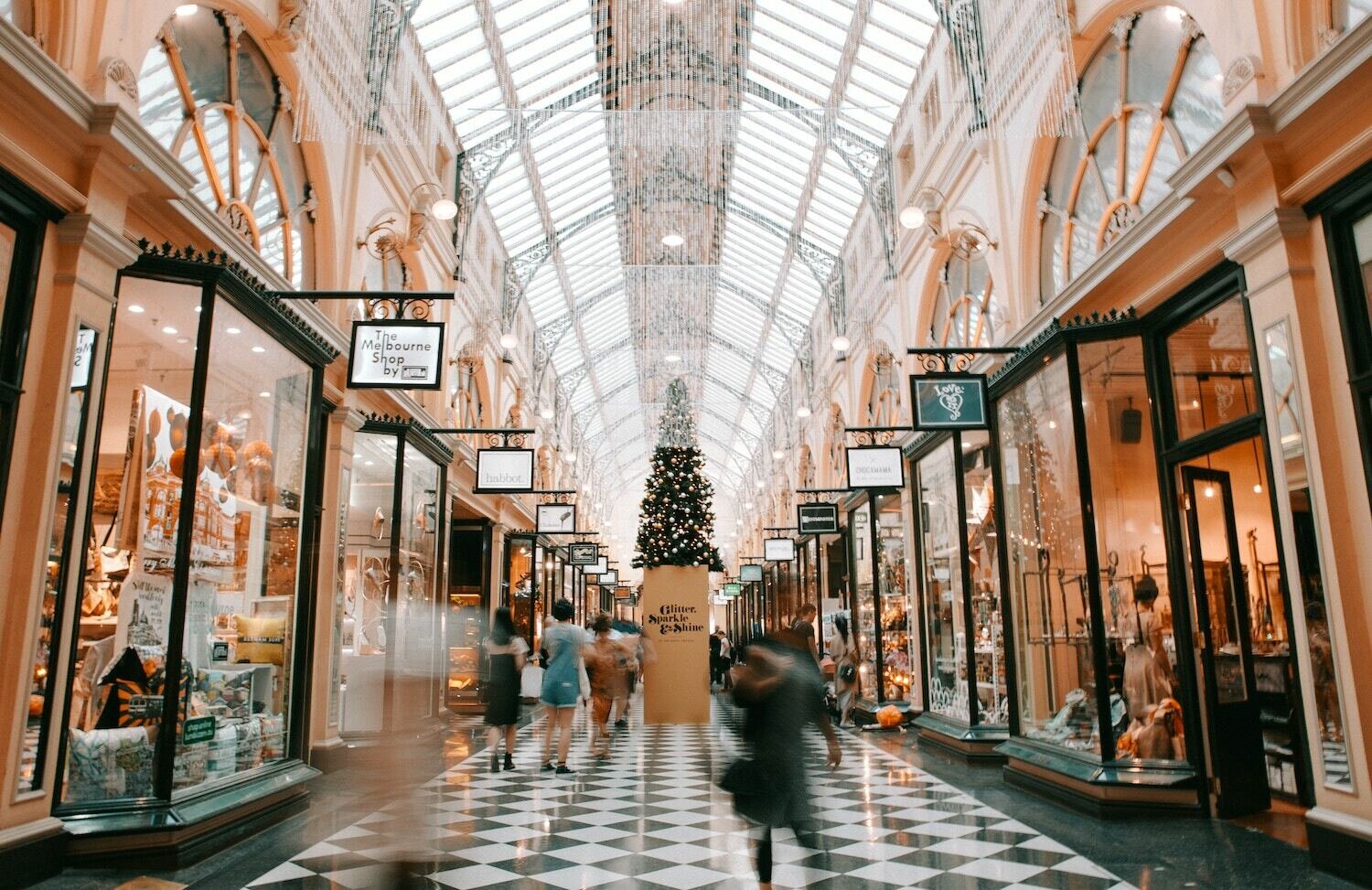 Yes, today there are endless opportunities in the m-Commerce industry, especially for retailers who wish to integrate top trends in retail within their applications. These features go perfectly in line with the consumer's persona, attention and stand out amongst the competition.

Now, let us look at a few statistics for the purchase of products through mobile phones.
An estimate of 62%of mobile users make an online purchase through their mobile devices
In the year 2017, global mobile commerce revenue surmounted to $288.12 billion
Approximately 80% of online shoppers used a smartphone inside a brick-and-mortar store in order to check product reviews, compare product prices and even to identify alternative store locations
With these statistics in place, it is safe to assume that more revenue and sales compared to the web and stores are derived from mobile apps. Therefore, with these sales, mobile retailers constantly wish to remain ahead in the race by standing out.
Not just customer-facing retail apps, but sales enablement apps for your store for your frontline sales teams play a key role in offering a unifying and consistent customer experience across all platforms.
Mobile apps have therefore become a significant way to drive sales for a business, propelling retail app development to develop more interactive interfaces with the help of cutting-edge technologies and tools. To stay relevant and updated retailers must encompass the following seven crucial features in their e-commerce applications.

The Most Important Retail Mobile App Features
1. Speedy and Easy Registration
One of the most important features is the registration process. The registration process for one's m-Commerce app must be quick and simple to understand. Customers wish for an easy and convenient experience, without having a lengthy, time-consuming registration process that will put-off the consumers on your mobile application. For the retailer, if your app requires a lot of information from consumers, make sure you cut down on the unnecessary trivial details in order to retain consumers' delight in your app.
2. Presence of Multiple Payment Methods
The fundamental concept of taking to mobile to inevitably sell your products is to localize your website and make it more accessible to a wider customer base. An app possessing the options of multi-payment and currency support is by far one of the most significant requirements of localizing your retail business. With the presence of many popular online payment methods, it is thus crucial to understand what the consumer prefers and how efficient the provided solution is.
3. Good Product Review & Ratings
According to research, roughly 92 percent of shoppers buy products just after reading online reviews. Product reviews, comments, and ratings have a deep impact on shoppers' minds and therefore his purchasing decisions.
You might question if negative reviews actually lose you customers and sales. The obvious answer would be yes. But in fact, having negative ratings and reviews can often turn out to be positive. Negative reviews are seen as uncensored; however, positive reviews are sometimes considered tampered with or fake. A few applications even use some eminent review platforms like Yelp, Facebook, and Facebook plugins in order to bring about user generated reviews.
4. Having a Wish List Concept
To put this in layman's terms, in the consumer's mind wish lists are extremely fascinating. Whether they are, whatever they are looking for, albeit for fashion, books, or gift ideas. These wish lists let you shop, save and share on the go. Apps that aren't providing wish list features are likely to lose out on buyers easily. With the help of lists, you can add your customer's bookmark items that they desire and will most likely purchase in the future. This is no less than a campaign for your respective business.
5. One-Step, Convenient Checkout
It is a rule that the checkout process must always be simple and quick. Your app must allow users to complete purchasing orders with a minimum amount of information and the fewest steps possible. For example, do not make your customers enter shipping addresses every time they place an order. You can use a tag to Save their addresses accordingly and use other related details in order to save their time. This indirectly results in more sales.
6. Use Push Notifications
Push notifications are an amazing feature that can guarantee the success of your retail store app. With push notifications, you can alert your customers about ongoing or upcoming promotions, offers, and seasonal discounts. This also raises your engagement rate. They not only raise your sales up but also increase your profits.
7. Access to Offline Capabilities
Yes, it is true that Smartphone users sometimes switch between apps and networks while anticipating the app to work even while network connectivity is lost. The advantage an offline app brings to you is that it reduces data usage which is an attractive feature for consumers. This also aids in user experience and helps in improving app performance. One of the best examples of this is Google Maps.
Wrapping Up
To conclude the retailers who are able to execute and implement the aforementioned steps will always stay one step ahead of their competition. Thus, focusing on consumers and their patterns is a significant aspect for all retailers.