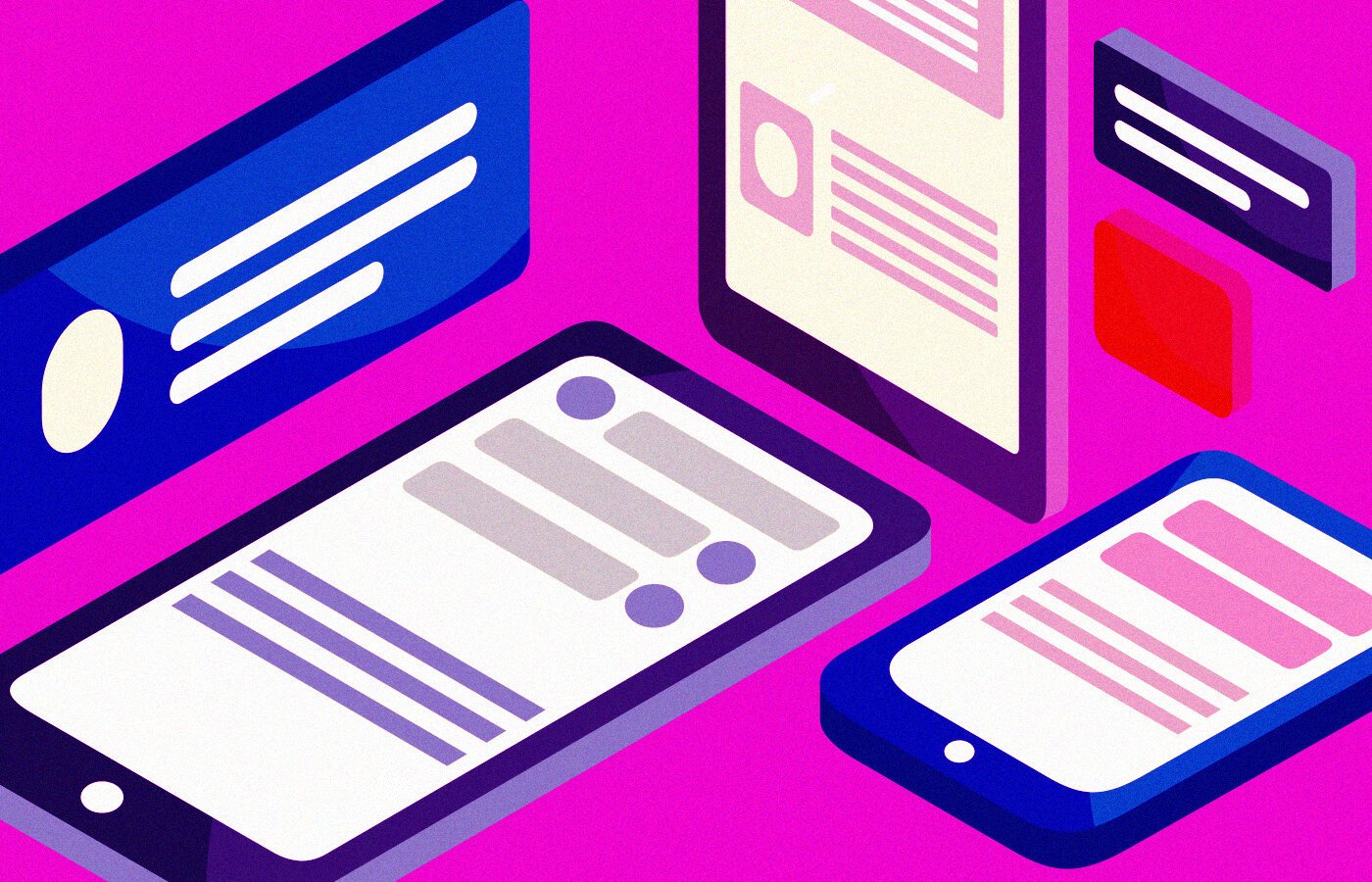 Imagine having limited or zero access to your mobile phone? If you are not on a Digital Detox session, it could be a nightmare. Humanity and mobile phones have become inseparable as entities- made for each other. For all the right reasons, a smartphone is an extremely personal and easy to carry way to connect needs to solutions anywhere on the planet. Even places that lack civic amenities do have one thing that functions just fine: smartphone networks!
This fact isn't lost on marketers worldwide. They are trying to their best of circumstances and capacities to build mobile applications that address consumer needs. This is done either independently as a service or as part of an existing product or service. From healthcare to gaming to shopping, education, payments, the list of possible mobile applications is unending. However, creating mobile applications calls for time, money, and efforts which are directly proportional to the complexity of the solutions being addressed.
That also means that a half-baked app hurts more than no app at all. With the likes of FINTECH and, in some cases, healthcare practically moving their offerings onto the app ecosystem, the first impression is decisive in making or breaking an enterprises' app-based initiatives. Given the way apps supplement and augment the experience environment, enterprises these days need to have dedicated Enterprise Mobility Strategies. Among others, it puts Enterprise Mobility Solutions at the center of an enterprise's growth initiatives. It gives them the status of a showroom-cum-warehouse where everything from looks, feel, and services carry equal weightage.
Why Enterprise Mobility?
- For informed decision-making
Take the case of availing the services of a path-labs that one reads about on a mobile device. Ideally, the one offering packages with a built-in app for payment options stand to gain the most as compared to those who do not have the same. Ease of use is one factor that boosts decision-making and coaxes consumers into completing the transaction.
- For increasing the speed of lead generation to onboarding
Bank accounts these days open in minutes as against hours and days earlier. A couple of clicks on the app can convert a lead to a confirmed customer. Enterprise mobility with responsive apps that track user experiences can generate vast quantities of data. This data can help quicken and sharpen the process of accessing leads, besides taking them to the next level in becoming confirmed clientele.
- For enhanced employee productivity while reducing costs
The cloud has made life easy for employees. Mobile app development has made things as easy for employees as it has for customers. With an option to work from anywhere, anytime, employees find themselves more productive without increasing the cost of infrastructure.
- For increased customer experience details
Digital innovations in the form of mobile apps are some of the best in enterprise mobility when it comes to capturing visitor and customer experiences while using the product and/ or the app. It also helps gain insights into areas where people encounter problems and the specific reasons behind them. By connecting and resolving issues that the app highlights, customer experiences can be improved and made more appealing.
Why an Enterprise Mobility Strategy?
With mobile applications playing an immense role in practically every field of human life, there is every need to have a formal strategy in place for an enterprise. Reasons include:
- Defining expectations from Enterprise mobility as a tech platform
Enterprises can have as many apps as they desire to range from sales and marketing to customer support. These could then be linked or kept independent. Mobile application development with a strong and sustained EMS helps know exactly which interest shall be served by which application. This may help develop the best app with the best features with a minimum of overlap. Apps that try to address too many needs invariably become cumbersome, slow, and unwieldy- exactly what consumers don't want. The right EMS helps stay out of such situations.
- Customized features
In most cases, enterprise app development calls for tailored features that take care of the interests of enterprises that deploy them. Having the correct EMS helps know the depth of tailoring and situations in which each app can be put up to.
- It helps tweak things to match needs
Apps need to address several complex situations at once. They need to have cross-platform functionality, cater to generational gaps between smartphones, and also be available for both legacy and cloud. Having the right Enterprise Mobility Strategy in place can help organize the efforts to rightly change and tweak existing apps to address the latest needs.
- It helps take evasive actions in the event of leaks
Data today is as precious as gold and so is prone to theft. Data leaks are the last thing an organization wants the world to identify with them. One of the best ways to take evasive actions right in time is to have enterprise mobility strategies in place that help take requisite actions at the right time. This includes formulating alternatives in case of a data leak and continuing the work at hand.

Key Steps for Your Enterprise Mobility Strategy
How does one develop the perfect Enterprise Mobility Strategy? Here are some quick steps :
Define your needs
Track competition
Set targets
Choose from options
Have a continuous plan to improve and scale-up
Prepare a data security governance and contingency plan
Get the best team in place
Enterprise Mobility- Way Ahead
Across organizations and apps, if there's one express need, it's the formulation of Enterprise Mobility Strategies to keep enterprise apps functional to retain the interest of the intended users. EMS itself keeps on evolving as it moves from traditional development to combining a host of new-age software and devices. The intention is to create the right effect, with data moving seamlessly and objectives being accomplished fast and effectively.
So, enterprises are now looking forward to IoT-enabled devices that communicate among themselves, wearable gadgets and devices like wristbands to accomplish multiple objectives of healthcare and personnel tracking, and more. When clubbed with cloud-based apps, even facial recognition may make the whole experience of using a service a far richer one. It is easy to curate solutions that deliver significant ROI for enterprises and enhance the user experience with EMS in place. Check out Buuuk's work with building world-class apps for Daimler - Mercedes Benz, to drive the sales process and enhance the in-store customer experience.
As you move beyond the strategy and into execution, there is a different set of challenges and processes to manage. We take a look at that as well when we discuss how to successfully deploy enterprise mobility applications.