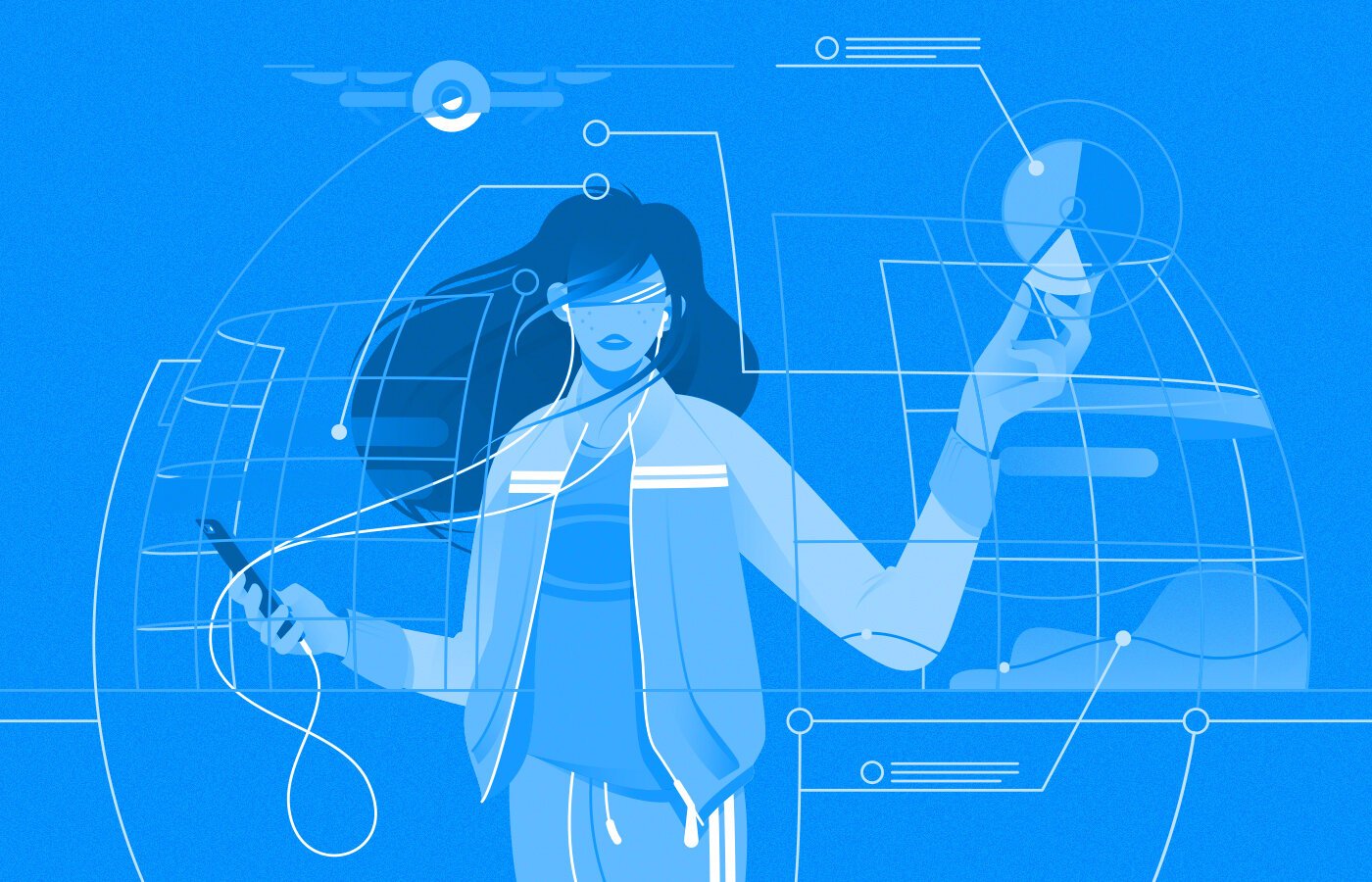 The gradually receding, and for some countries still on-going, pandemic is one the most significant business disruptors in recent memory. It changed how customers prefer to interact with and buy from businesses. While digital channels of brand communication were already on the rise, today it is a necessity for every single business. Another major paradigm shift has been the way in which your people and processes operate within the organisation. And that is a change that businesses will have to adapt to as quickly as possible, to ensure continued operations.
As people transitioned to working from home during the pandemic, most businesses put together different solutions to enable off-premise access to data and relevant systems. This brought to fore certain challenges around enterprise mobility for several organisations:
Difficulty in accessing the right enterprise data from remote locations
Absence of secure channels for data sharing and access
Lack of visibility into operations and productivity
Inability to coordinate and gain data from field teams and make it accessible to the rest of the organisation
Digital transformation has been a strategic goal for several organisations over the past decade. But the pandemic revealed that not a lot of businesses were actually prepared with transformation solutions. And while customer-facing digital applications were still prevalent, enterprise mobility solutions to enable uninterrupted work across hybrid environments were still lacking for most businesses, especially in Asia.
Post pandemic, all of this is changing at a rapid pace. A recent McKinsey report shows that
85% of businesses surveyed are focussed to developing robust digital solutions for employee collaborations
67% are focussed on building automations and AI
36% on digitizing their supply chains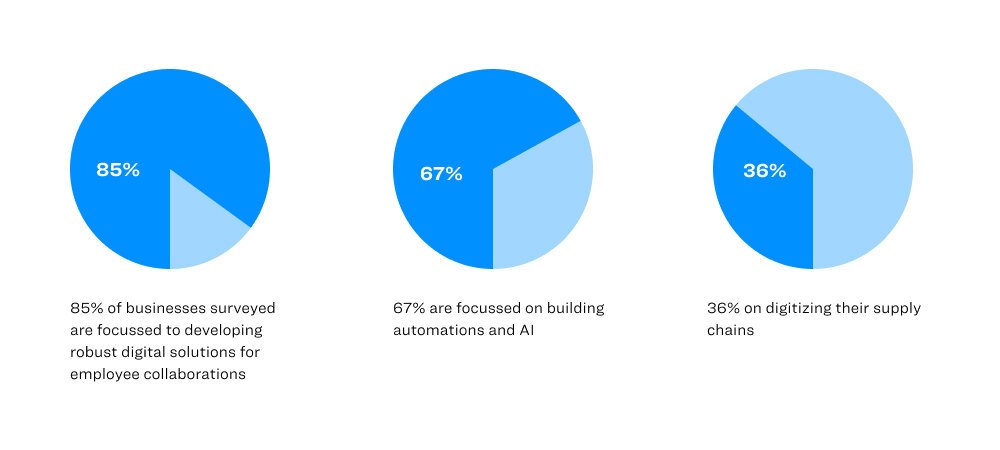 And the way it's being done across organisations is through a series of enterprise mobility solutions that plug in at the right places.

Deploy the Solutions Your Business Needs

End-to-end digital applications designed to automate processes and deliver one-stop access to strategic information and assets.
Here's a closer look at how exactly enterprise mobility solutions deliver on the key promises of digital transformation:
Enhanced Levels of Service and Customer Satisfaction
Most businesses perceive enterprise mobility solutions as just the introduction of a new tool or technology. But they actually have a direct impact on customer experience and satisfaction. The key reason for this is that they build easy and on-the-go access to a lot of data and information.
This is best illustrated by how field teams leverage mobility solutions. For example:
Retail stores can arm their sales teams with mobile applications that access all manner of product, services and customer information. This will help them become more attentive to individual customers, suggest the right products, quickly answer queries, and showcase all possible benefits and offers - all aimed at increasing the purchase value. And also deliver a great brand experience that promotes repeat purchases
Banks can equip their field teams with mobile applications that handle customer data entry, KYC verifications, loan eligibility checks etc. - to enable quick and convenient customer service
Similarly logistics, repairs and servicing, and several other types of businesses can offer an enhanced customer convenience and experience with the right data at their fingertips.


Intelligent, Data-Driven Decision Making
The improved integration of data flows across the organisation is one of the most significant changes that happens with the introduction of enterprise mobility solutions. And the benefits of this are felt across all levels of business functions:
Field teams have easy access to a wide range of data from different segments of the organisation, which drive faster decision-making on-the-go.
Managers can access performance, productivity and project tracking data to get better insights into how their teams work, and spot areas for improvement. This is especially true for businesses that operate on-site teams. For example - DB Schenker introduced wearable tech for their warehouse teams to monitor wellness and promote healthy habits and regular breaks.
Senior stakeholders can easily access strategic data across relevant parameters, and analyse it on custom dashboards. This helps spot key insights and drive informed decisions.
Increased Productivity
Automations are a key aspect of enterprise mobility solutions. High-touch, effort-intensive processes can be automated, achieving higher volume and throughput of tasks in a given amount of time, with lesser resources. At the other end of the spectrum, automation frees up your resources to take up more value-added tasks that require human intervention and ingenuity.
Mobility solutions also enhance productivity by creating near real-time data input and visibility. Once again, this is best illustrated by field teams that can quickly enter information captured on-site onto mobile enterprise applications, rather than bulk uploading into the system later. So work gets done faster, and there is no duplication of efforts in first recording, and then uploading on-site data. This on-site data entry also leads to real-time updates across all relevant downstream systems, and keeps organisation-wide decision making as accurate as possible.

Enable Cost Savings
As an organisation introduces the right mobility solutions and establishes automations, transparent data flows, and easier access to information, it unlocks new cost saving opportunities:
Time and resource investment in high-volume repetitive tasks is drastically reduced with automated processes
A one-time investment in building particular mobility solutions delivers higher ROI as it makes it easier and cheaper to quickly scale operations
The preparation and discovery steps that come before implementing a new mobility solution typically brings out several cost-inducing inefficiencies in existing processes, that now get eliminated
In Conclusion
Enterprise mobility solutions are at the heart of a truly connected, seamlessly-orchestrated business. Easy and secure access to relevant, near real-time data is what drives better services, improved decision making and higher efficiencies within the organisation. Identifying the right business-critical processes, and enhancing them with well-designed enterprise mobility solutions is the immediate next step for businesses looking to drive digital transformation.