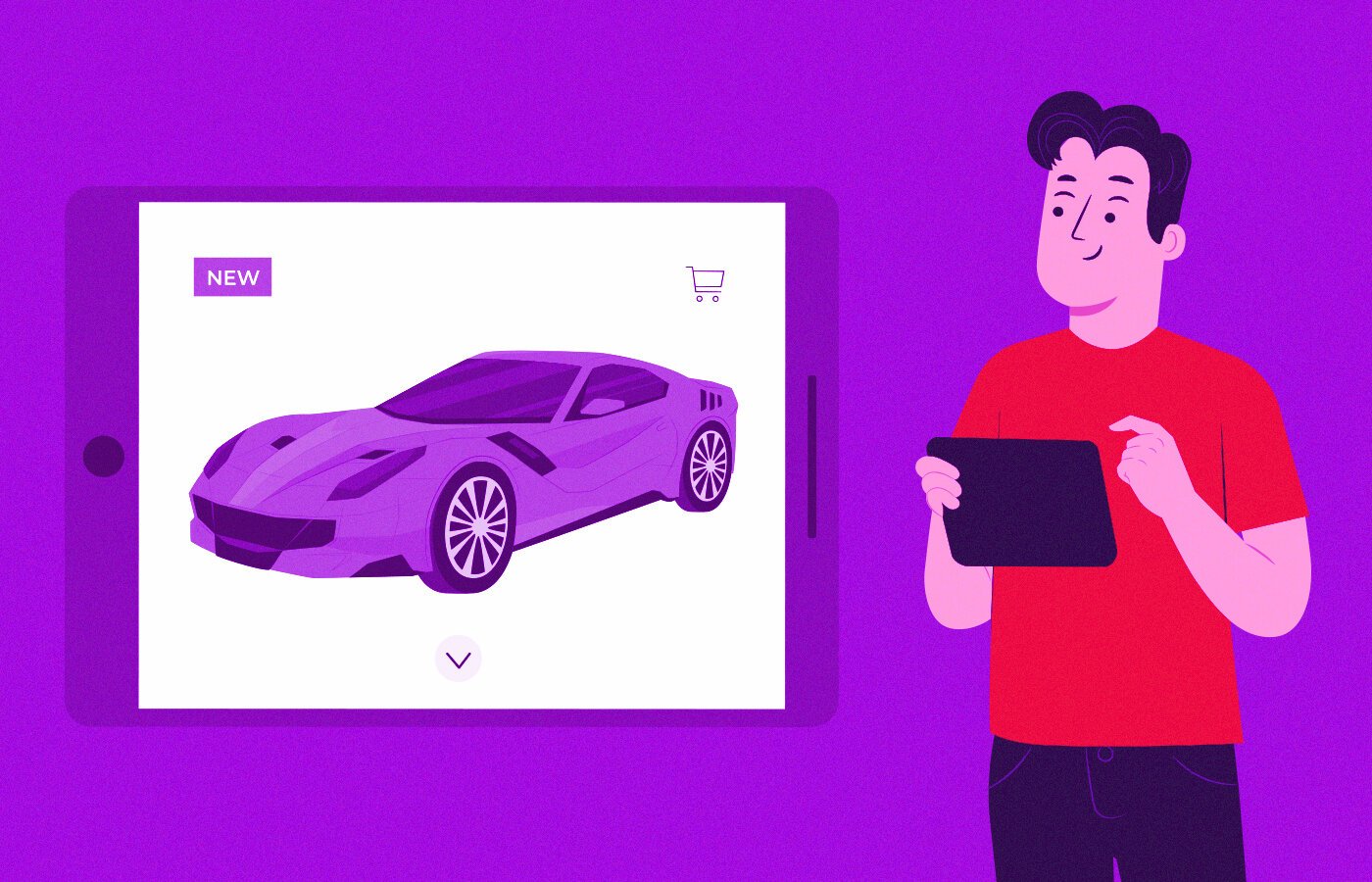 Automotive retailing is at the cusp of transitioning to newer customer experiences. The future is not far away. According to Frost & Sullivan, at least 70% of the lead pipeline for vehicle sales will stem from digital platforms by 2023, setting the path for digitalization in auto retail.
Read ahead to find out the trends that are going to transform the automotive retailing landscape.
Behavioural Change in Consumer Pattern
The way business is conducted has vastly changed amid the pandemic. Health-conscious customers seek a contact-free experience, which presents the ecosystem to ramp up its technological set-up.
Vehicle makers and consumers interact through online touchpoints, such as Augmented Reality (AR) / Virtual Reality (VR). It enables consumers to explore a car and its features hassle-free virtually. Car Makers insert Call To Actions in the form of QR codes on print advertisements to reach and engage with prospects. The QR code transcends the user to a virtual world that downloads the car specifics and plants it within the confines of one's smartphone.
Simultaneously, the experience feeds automobile companies with valuable data. The data opens the door to insights related to the user and consumer preference. For the user, the thrill is newfound and is bound to change how one chooses his next car drastically.
Car dealers are integrating computerised experiences visitors who prefer to drop by showrooms. Digital catalogues allow the customer to browse and compare vehicle variants and tailor the add-ons. Moreover, the interaction presents the user various financing options. This is made possible by aggregating the APIs of financiers within the car maker's digital solutions. Ultimately, the consumer is fed with information that puts him in a vantage position to make a quicker decision without compromising his safety and personal preferences.
Cost-Conscious Efficiency
Revamping the customer experience is going to incur huge costs. Dealerships need to balance the ever-evolving profile of new generation customers. Original Equipment Manufacturers (OEM) and Dealership outlets have begun earmarking funds as high as $5 Billion to meet the needs of ramping up in-store digitisation offerings. At the same time, they need to maintain cost efficiency.
Per McKinsey's estimate, OEMs spend 30% of their total operating income on their distribution network. The pandemic has accelerated degrowth in walk-ins for dealership outlets. OEMs are, hence, consolidating their physical presence to key and strategic locations which can connect a wider geographic audience while reducing overhead expenses.
1. Used Car Retailing
Of late, preference for personal mobility has fast-tracked the used automobile market. OEMs are enhancing their in-house capabilities for handling used cars through car refurbishing centres whose multifold functions include
Enticing users to trade in old cars,
Handling the settlement process,
Coordinating with insurance players,
Reworking the vehicle,
Testing for the quality of the job undertaken and
Adding a badge of trust
The stamp of approval leverages the trust enjoyed by the power of branding. Through this process, the business gains buy-in from concerned customers about the life of key internals of the vehicles. Business teams are also looking at new sources of income such as liaising with fleet operators and taxi services.

2. Consumer Sentiments
The need to diversify income and look at recurring modes of revenue through value added service is on the backdrop of subdued consumer demand. The February bulletin from University of Michigan on Survey of Consumers points to a near-decadal low of 61.7. While stock markets may be far-fetched from ground reality, it is indisputable the vast populace of the bell curve globally is reeling from the impact of the COVID-19 pandemic.
Considering a group of car buyers per a recent McKinsey survey, following inferences can be drawn:
New-car purchase decisions are 20% lesser than pre-pandemic era.
The postponement of purchase could be at least a quarter away as cited by respondents.
Consumer demand in the passenger vehicle segment needs to pick up.
3. Reviving Demand
While passing discounts to the customers may not be viable, Automotive retailers are looking at better ways to enhance customer experience by adding satisfaction through hygiene factors. Given a lack of safe test-driving opportunities during the health crises in the past 2 years, more than a quarter of surveyed car buyers are hesitant to venture to dealership showrooms. In order to allay their fears, retailers are leveraging technology to reach out to them.
Business Intelligence (BI) softwares differentiate the warm and cold leads based on data points from feedback compiled by call centres. Post analysis, Sales team extends to selective customers for a test ride. The right customer is serviced at the right time. By streamlining the process, opportunities are sensed ahead which is symbiotic for the dealership as well as the customer. While saving costs and time spent in chasing a wider set of leads, the entire set-up aids quicker cycle time.
The best of both worlds: Online and Offline
Software in auto retail is changing the way customers choose and narrow down on a car. The McKinsey research credits online touch-points in terms of sales conversion. It compares and contrasts the drop in purchase intent between the customers who initiate their process of purchase online and the customers who initiate their process of purchase in person. Consumers who explore online channels are less likely to drop their intent by at least 6%. Vehicle makers and dealerships are cognisant of this emerging trend and it explains the emergence of e-commerce platforms as a route to identify warm leads for OEMs.
However, the observed trend does not negate the presence of physical showrooms. Customers are still keen on paying a couple of visits in parallel. There are still a group of customers who trust the dealers as their most reliable sources of information. As a result, they restrict themselves to dealership visits as part of their purchase decision.
Safeguarding and building Customer Loyalty
To both sets of customers, automobile retailers work towards serving a memorable event on the vehicle's delivery date. From car unveiling to cake cutting, the special moments are captured candidly and gifted to the customer in polaroid pictures. It is truly an icing on the cake, but certainly, does not spell the end of the road. Both OEM and customers embark on a new journey from then.
Further, touch-points such as aftermarket sales, an initial set of free service sessions, regular car check-ups add on to retain customer loyalty. The sustenance of customers using service outlets is key to the business model. If any post-purchase touch-points fail to meet the customer's expectations, especially after a hefty investment, it can make or break the relationship.
The ability to track the car along a supply chain as it arrives closer home adds excitement for the consumer. Aftermarket services include constant service reminders and updates in a non-intrusive yet reassuring manner. When a vehicle is serviced, regular inputs in texts or emails about the stage of job completion provide the customer with a sense of satisfaction.
Road Ahead for Auto-Retail
In short, OEMs must ensure quality is embedded in their downstream service partners as much as their engineering assembly lines in factories that churn out the cars. Opportunities are plenty for the various stakeholders in the automotive retailing sector, provided they're quick to adapt and realign with the modern customer. Through digital solutions, automobile dealers can save costs though a sizeable upfront cost is required. For both OEMs and dealers alike, the race to adapt and embrace technology has just heated up on multiple fronts.