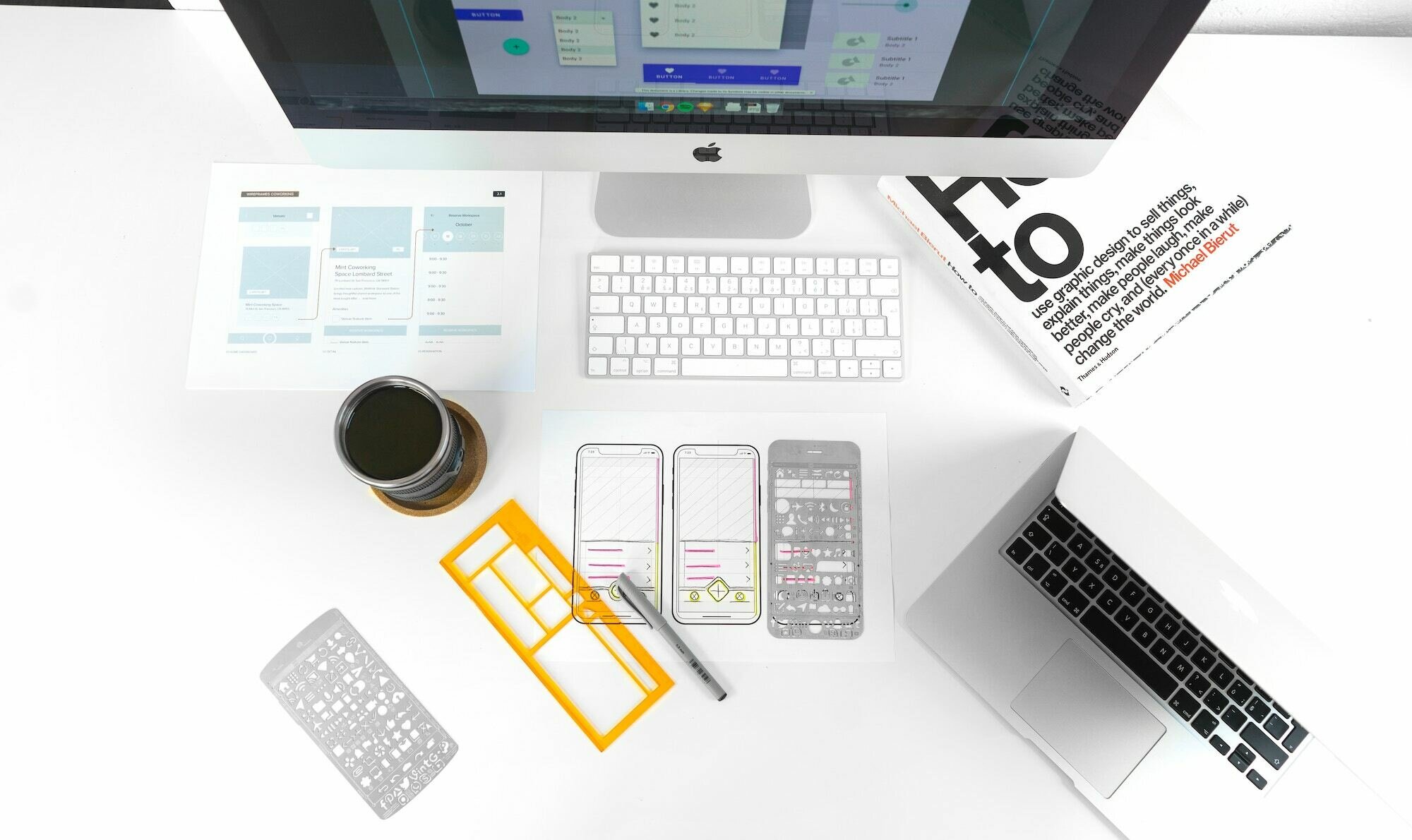 After one has an idea for the mobile app development or website for their business, the next step comes is to create a wireframe on paper or a tool which can provide the users with a proper experience while browsing them. Whether it's your pizza business or gaming studio, interactive prototyping can help you to understand what user wants and at what place.
In present's extremely competitive market, UX or user experience designing has become important. Businesses that spend in user experience design do better than their competitors. This UX design is an activity that creates a basis for prototyping which for digital products context, is a limitation on how the user will be interacting with the interface.
What is Interactive prototyping?
A prototype is an outline draft that is created to assess layout ideas, actions and flow in a system. Prototypes are an essential means for the resolution of several possible issues in a user experience design idea before putting so many resources to make work upon it. They can show an idea with more clarity and a higher level of user interaction compared to an exhaustive document.
An Interactive Prototype provides an insight into the user interaction at various levels for a website or mobile app. They allow users' to check the usability and feasibility of the designs before the development team start working on the coding part and thus remove any unexpected discoveries during the project. This is a mockup or demo of a digital product which will show how it will look after going Live, how would be the navigation and how the users can use the dropdown or filter functionality. They are as robust that a user can check features and functionality, usability, and get the real feel of the system all in one.

Browse our services

We are a team of creative problem solvers who use design and development to transform businesses.

See what we offer
What is the problem with traditional prototyping? Why is interactive prototyping better?

There are a lot of options to create a prototype for a project having varied fidelity. This can be a series of sketches, wireframes, mockup, an interactive prototype, or a partially or fully built system. These prototypes can be created on paper or digitally on the screen.
Creating sketches on paper, low fidelity wireframes, or simply mockups can sometimes miss some of the crucial features or functionalities within the website/app thus providing less accuracy. On the other hand, the closer the mock-up appears to the anticipated end design, the more precise is the prototyping output.
Similarly, a wireframe provides a rough idea of how each screen will look, the elements presented on each screen, what could be the input from the users and how it will be processed and how the elements will work when the end-users interact with them. It is a low-fidelity illustration and is not interactive and does not show how the product can work in real-time. Mockup, on the other hand, is similar to wireframes but also brings in colours, typography, style, and an extent on how the actual website or app is going to work. It could have Buttons, text bars, content layout and navigation graphics.
A prototype is a high-fidelity illustration of the final digital product which works like the actual website/app with or without any coding. It contains hyperlinks, navigations, clickable buttons and other components which show on how it would in the actual app.
Paper prototyping works fine in the early phases of designing, in which simple screens are drawn on paper and organized to imitate a digital user interaction. Though they are fast and inexpensive, they can create a loophole while designing the actual product due to some undiscovered items. There is always a limit to the data collected in terms of usability in traditional prototyping methods. Also, in traditional prototypes development, customer involvement is not the same as that of interactive prototyping, which can lead to future issues. The lack of precision in traditional prototyping methods allows customers to focus on what is being visually represented instead of how close it is to the real product.
On the other hand, Interactive prototyping provides similar user experience to the customers as of what they can expect in their actual product thus allowing them to scope for exhaustive UX testing. As prototypes facilitate the users to determine how the product could be used daily when launched, they are important in refining the usability of the product and if it is viable.
Advantages of Interactive Prototyping
Creating an interactive prototype that shows features and functionality of an app in development can certainly make an impact on the final design as well as on the whole project. Here are some major advantages showing how interactive prototypes can help your design idea.
Creating a clickable prototype allows customers to gain a complete idea of how the product is going to work.
It allows users and stakeholders to provide their timely valuable feedback using the entire application scenarios within the proper context than asking to make changes after complete project implementation.
Sometimes it is found that design changes during the development phase can also affect the coding part and thus can outlay more time and efforts from the development team which could considerably impact the development plan. Additionally, recoding a website or application usability issues after production can be costly. Thus it is recommended to create prototypes at earlier project stages considering user's feedback which is much simpler and helps reducing overall development time.
These prototypes can be used to show functionality in a better way than just written screen specifications thus performing as a helpful reference tool for the development team.
A prototype allows users and key stakeholders an opportunity to check on how the application design is going to be and how it would be used, including interactions and buttons as close to that of the final product and thus providing a common vision among stakeholders and users.
Prototyping allows users to see where they may have problems with the design during the earlier project stages and can determine the necessary features thus saving costs. It is much efficient to utilize prototypes to fix issues as they arise than to continue until the development process goes on.
A prototype allows user testing at the beginning of a project rather than at the end making it fast, cheap, and easy as it integrates effortlessly into most design processes.
What is rapid prototyping?
As the name suggests, Rapid prototyping is faster and thus cheaper than traditional prototyping. It is the process of quickly learning the future state of the product, and validating it with stakeholders. In rapid prototyping, the revisions are quickly based on users' feedback and contain the following three stages:
Create prototype with information architecture, layout and user flows containing entire user experience with navigations between different screens
Let the stakeholders review the prototype and collect their feedback that could help you understand their actual requirements. This would list the required changes and will form scope for the next iteration.
Next comes is again Iterate, Test, & Repeat cycle, in which a new prototype is created, shown to clients, getting feedback and working upon it.
Conclusion
For most of the companies, prototyping gives the best outcome owing to early feedback and the ability to find troubles at the earlier stages of the project thus providing better project implementation. However, it depends on the objectives and limitations of the project, along with the timeline, budget, and stakeholders views.