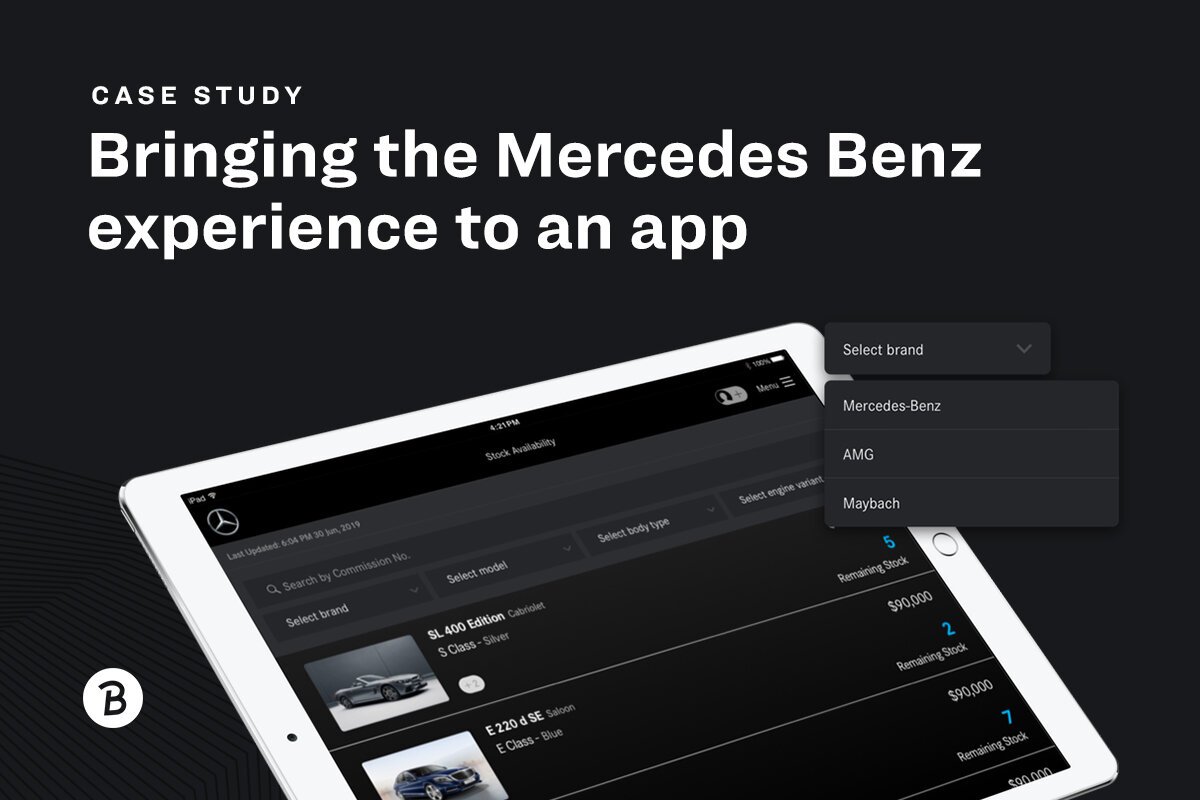 With new technologies continually transforming the global sales setting, investing in a sales enablement app has become more critical than ever. Recognizing the appropriate sales enablement platform can be a significant business performance differentiator.
With nearly 50% enhanced revenue growth, the implementation of managed sales processes exhibits tangible business benefits. Further, organizations have experienced a 30% hike in marketing contribution to sales pipeline performance owing to the optimization of their organizational sales cycle. Consequently, sales managers and executives across industries are prioritizing dedicated sales enablement functions to streamline their sales process, and rightfully so.
But how can you achieve a sustainable and efficient sales process for your organization? Empower your sales force with a custom mobile sales app.
In today's digital competitive market, mobile sales applications have become the industry standard. According to more than 70% of respondents, an exclusive sales enablement capability led to improved sales rep efficiency. And, as a result, another 56% have experienced an accelerated sales pipeline. From a smoother sales process to accurate forecasting, mobile sales applications translate into an end-number of advantages for any business.
Read through this comprehensive article to know how you can make your sales cycle more efficient and coherent with the help of a sales app.
What is a mobile sales app?
A mobile sales app is an efficient, easy-to-access, comprehensive, and portable sales enablement resource for the sales force while they are facing customers or when they are out on the field.
Switching from bulky paper-based collaterals to a handy mobile sales app enables you to standardize and accelerate your entire sales process with a click. They offer you a smart presence on a multitude of platforms and devices — be it Android or iOS. These integrated functions and the versatility of mobile sales apps furnishes them with an edge over other sales enablement tools.
Mercedez Benz Case Study
Mercedes Benz, for instance, has developed a sales app to simplify its sales process across various regions in South-East Asia. This application has substantially brought down its sales span from 2 hours to barely 10 minutes and helped sales rep focus on giving customers a more enhanced and personal experience at their dealerships. The app also gave sales rep the ability to sell a car anywhere, anytime. The automotive giant achieved momentous sales cycle optimization through the dynamic and seamless mobile platform. Thus, big or small, every enterprise can benefit from a smart sales application.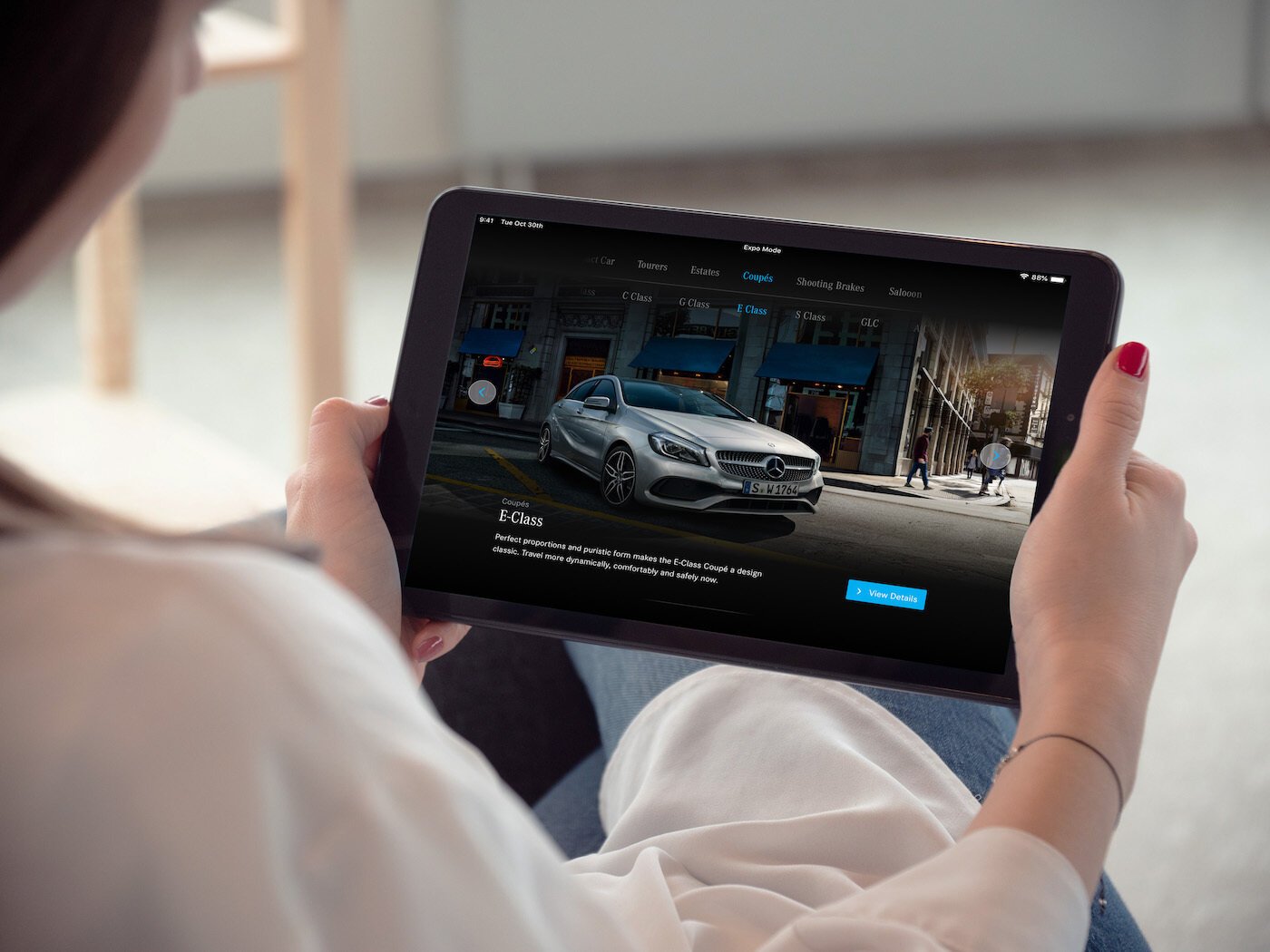 Features of a smart sales app
Below are some of the key features a smart sales app presents to an organization:
1. Intelligent Data Collection
With an intelligent and efficient sales application, you do not require demanding migration and central sales content management — particularly when the data resides in multiple sites. When your internal infrastructure systems don't work in harmony with each other, you risk adding uncertainty and disorder to your outside sales cycle.
For example, if your organization utilizes the Salesforce CRM, a smart solution must seamlessly integrate with it. This eliminates the need for manual updation and data inputting by your sales reps and provides real-time data at fingertips.
Reps waste an average of 26 hours a month identifying, reviewing and managing content juggles between a vast range of content and collateral types such as presentations and analyst reports, among others. At such a time, having the right information at the right time becomes crucial for optimum operations.
2. Contextual and Relevant
Intelligent apps enable better use of a device's capabilities to deliver strongly relevant data and recommendations proactively.
For example, you can look forward to enhanced productivity of your sales team with the information organized by "deal stage" to track the performance of the collaterals. A visual impact on the numbers or an accelerated sales cycle or closing deals faster is easily perceivable. Then, you can quickly identify laggards or best performers of the sales team.
A massive 86% of respondents held the opinion that their sales teams do not always consume updated and approved information. The lack of designated checkpoints during the sales cycle makes it challenging to monitor the consumption and use of sales collaterals circulated by sales.
3. Automate Multiple Tasks
By harnessing the power of sophisticated AI-enabled algorithms, smart apps automate an array of tasks that you need to perform. These intelligent applications are versatile enough to render directives for other devices and systems as well.
One out of every four organizations experience reduction in sales cycle length with the deployment of a dedicated sales application. With an overwhelming volume of available data, automating everyday operations has been the top priority of business executives.
As technology is constantly developing, scalability and automation of the sales process hold utmost importance in the competitive market.
If you wish to expand your horizons with a new product, for instance, you can scale up operations, sync the information for the entire team, and can continually build on top of your intelligent application. More regulation and collaboration within teams through automation translates into increased team efficiency.
4. Insightful Analytics
Powerful sales applications help you to track the interaction of your sales collaterals with the prospects, get insights into how the content is performing for different sales reps, and what content is ideal for sealing deals. Insights around buyer pain points, preferences, and personas enable sellers to pursue prospective clients with a better-tailored approach.
For example, companies can use data such as — the content presented to prospects and time spent within the app — to draw more profound insights into the on-field sales operations. It makes informed business decisions effortless, which in turn drives revenue.
Less than 40% of organizations have the means to correlate their revenue and sales wins with their sales content. Intelligent applications integrate and analyze various data sources and transform an immense volume of data into meaningful insights.
Does your company need a sales app?
You must invest in a mobile sales app if you are seeking the escalation of your company's sales processes along with:
Enhanced sales revenue
Improved growth of the company
Better organization and collaboration within teams
Increased accuracy of forecasting
Boosted accountability management
Automation of the sales cycle
A few too many tangible benefits are associated with an efficient mobile sales application. And the aforementioned advantages are just the tip of the iceberg.
To establish a firm footing of your enterprise in the digital sales market, a custom mobile sales application is the way to go. Improve the engagement of prospective clients and optimize the sales content to deliver concrete business outcomes with the help of a smart sales app.
Make a smart investment in a feature-laden and comprehensive mobile app solution for your sales force today to reap its benefits in the long run.