Mark's 'Graduation' Interview
Events April 1, 2016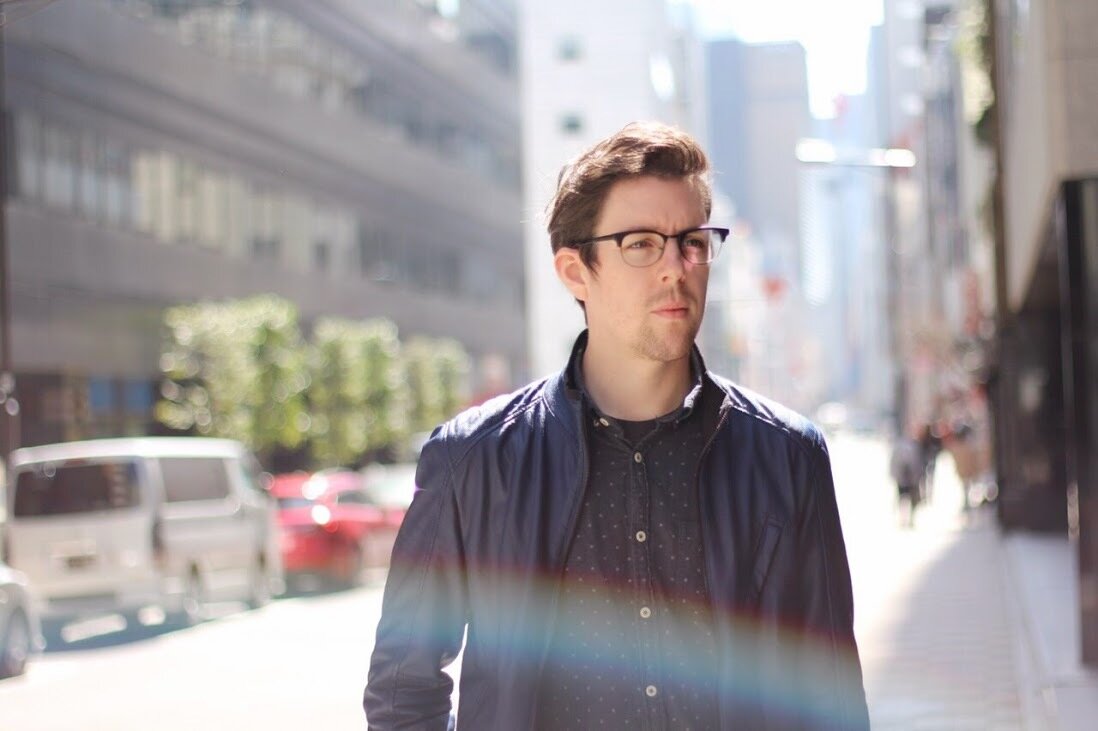 We are very sad to bid 'au revoir' to one of our design gurus, Mark Law, who has left buUuk for pastures new. I asked him a little bit about his plans and his time here at buUuk. Good luck with everything, Mark! We'll think of you as a buUuk graduate from now on!
Hey Mark, sorry to hear you're moving on – where are you off to?
It was a really tough decision to leave buUuk, but I decided to challenge myself by taking a Creative Director role at a digital agency called R/GA. For anyone who doesn't know about R/GA they are an agency with a very interesting history, originally finding fame from designing the title sequence to the Superman movie in the 70's and more recently working with Nike and then designing Beats Music (later acquired by Apple).
Tell us a bit about your time at buUuk. What were you up to prior to joining the team?
Before buUuk I was working with an app agency in UK. We started as a small team of 3, but quickly grew to a lot more. I learned a lot about designing for apps. We won a few awards in UK for design and later I was asked to write a guest article for Computer Arts magazine, that gained us a lot more exposure.
How did you end up joining the company?
In 2013 I was visiting Singapore for a month. While talking to a friend who was based here, she suggested I get in touch in the guys at buUuk. She had met Jon [Peterson] and was impressed with his knowledge and passion for the app industry. So I dropped him an email and the next day I went to meet the guys at their office. It happened to be Friday afternoon so we had some beers and talked a lot. I met Jon, Mohan and Nav, and it was obvious that we had really similar views and goals. I think it was the next day that I met Nav for coffee and he said that if I wanted to stick around in Singapore they would love me to come and work with them at buUuk. I had a few things to think about but within a couple of months I was back in Singapore and it was one of the best decisions I've made.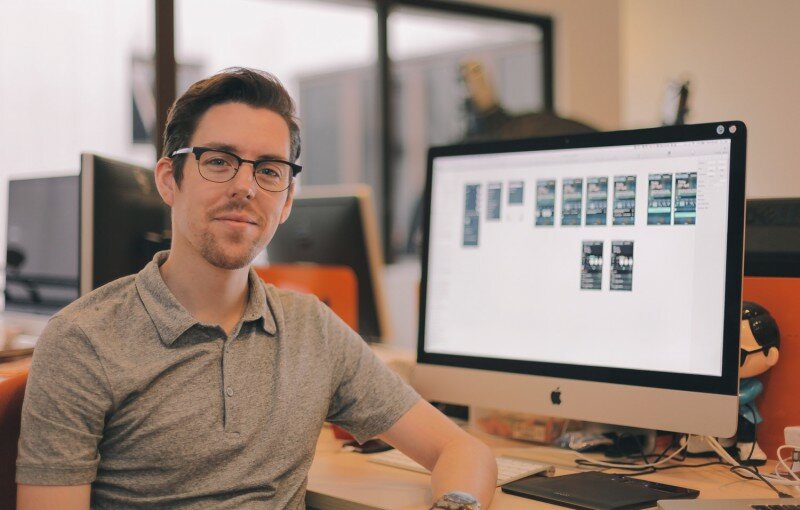 What were the main things you worked on?
When I first joined buUuk I started working on a sports app called PipSports. It was a mixture of Instagram with live sports scores. Later I worked on Global Blue, CapitalMalls and a project for the National Library Board. Although the most fun project I worked on was an internal app called Klok, a time zone widget app. It was an idea that was born out of frustration with the current apps that try to tackle the issue of dealing with timezones. It was a very simple app, but it was great to see it featured in the major App Stores around the world.
Pssst…check out our interview with Mark when Klok was launched here.
What was the biggest challenge you encountered during your time at buUuk?
The biggest challenge is also one of the best things about working at buUuk – the freedom. No one is going to keep track of your hours, or your projects, so you have to stay motivated and keep on top of things. It's a great way to work, but it takes some time to get used to it. It's really not like any other company out there.
What are the things you are most proud of during your time here?
Probably working on the Klok app and seeing it get featured in the app store, not only here in Singapore but also in the US and in my home country UK. I actually found out from a friend in UK messaging me. It was also great to see it featured on some major tech blogs that I have always read, like Tech Crunch and Beautiful Pixels.
Tell us 3 things you learnt during your time at buUuk
Keeping self motivated and self disciplined.
How great Slack is. How super great Sketch is.
Continued to learn a lot from working closely with the Development team. The whole experience of designing for Apple Watch was a big eye opener.
Tell us about your favourite moment during your time here.
I'd probably say the release of Klok and seeing the success it was. Having friends message me from UK because they saw the app featured in the App Store is always cool. Aside from that we had some good times in the office, from thrashing Xinyi at table tennis, to Friday beers. A group trip to Vietnam was also a highlight.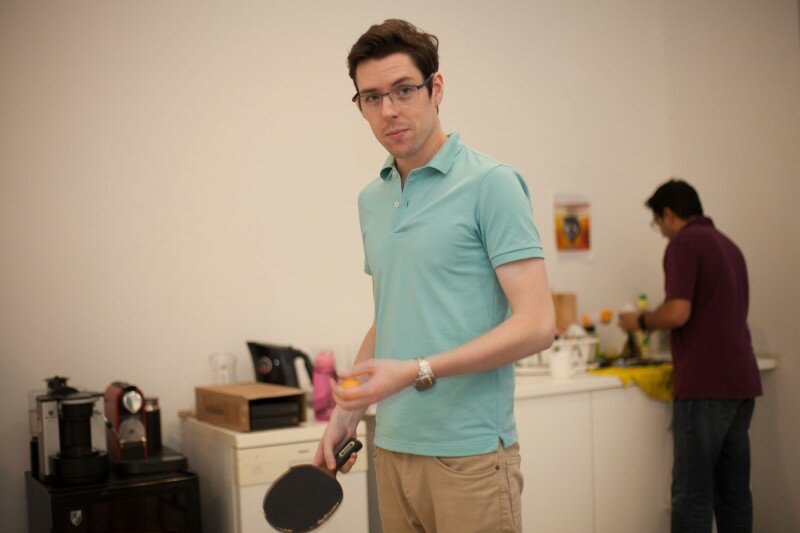 Any advice for anyone looking to join buUuk?
buUuk is a very different place to work than anywhere else. You need to understand that you are not going to be spoon fed, or guided too much. It's up to you on when you work, how you work, where you work from. So it's really a dream job, but you have to be disciplined and realise that you won't learn the conventional ways of working in an agency. That being said, it's really an experience that will let you learn so much about yourself, and about how you work. Also with the small team, everyone gets a lot of exposure with the client, which is always a great way to learn. Working on internal projects also gives you the opportunity to flex your muscles in certain skills that you don't always get to do on client projects.
10. Any tips for aspiring designers?
I'd say it's especially important to know your tools, and that learning process never ends. Your time as a junior designer is a time for learning your tools. It's a cliché but be a sponge and observe other designers. How they work, shortcuts they know, even how they talk about their designs. There are more and more new tools coming out everyday, and so the learning never stops. It's sometimes said that you shouldn't let your tools design for you, which is totally true, but designers need to know what is possible in each tool so they know when to use them.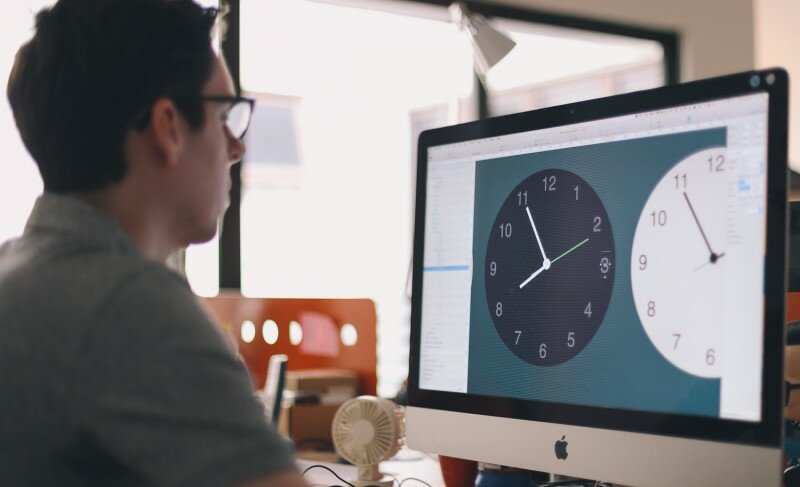 Prototyping has become so easy now with a whole bunch of new tools (from Invision to Principle) so there is no excuse to not do it. It tells you (and others in your team) so much about your initial designs, and the added bonus is that clients love to see them. Oh, and stop looking at a mobile app design on a 27 inch screen and start looking at it on your phone!
Finally, go and get some internships and learn to work on real client projects. The particulars of working with real clients are never replicated in design school.
11. Any message for the buUuk team?
I enjoyed every moment working with the team. They are without doubt one of the most talented teams in the area, and definitely the most talented team I have worked with. All of the team at buUuk should be really proud of the culture that exists there, and also be protective of it. It doesn't just happen by accident, and it needs everyone's contribution. I'm really looking forward to watching how the teams grows, and what awesome products they are going to do next.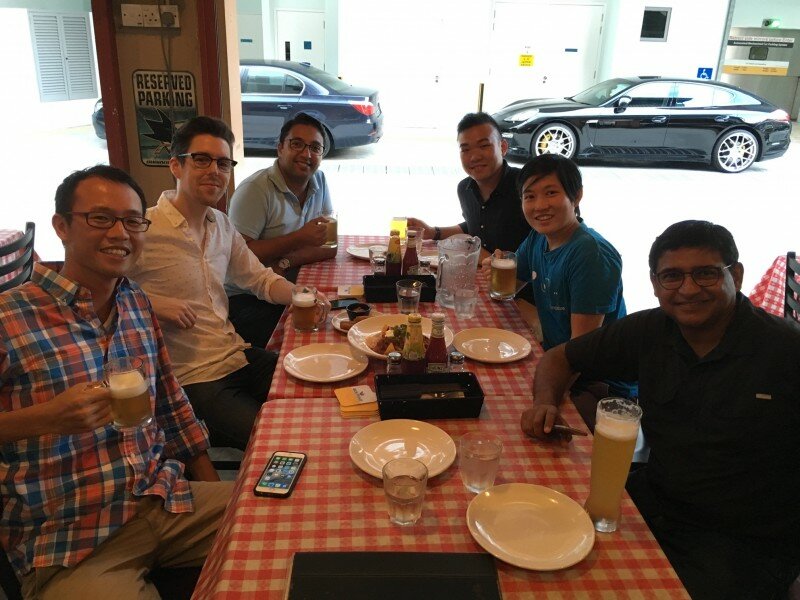 Thanks Mark, it's been a blast! Wishing you every success in the future.