Product Hunt Meetup November 2015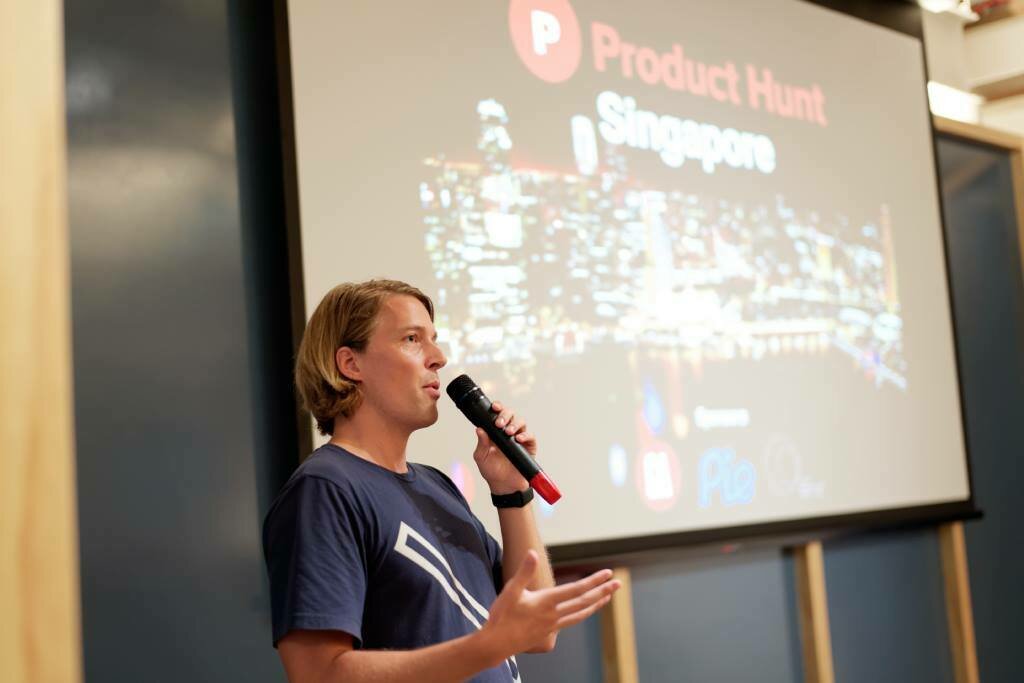 We're really fortunate in Singapore to have a very active community for all things design and IT based. The Product Hunt Meetups are a brilliant example of this community in action. The meetups are organised by Pieter Walraven from Pie , which is a really neat little app made in Singapore.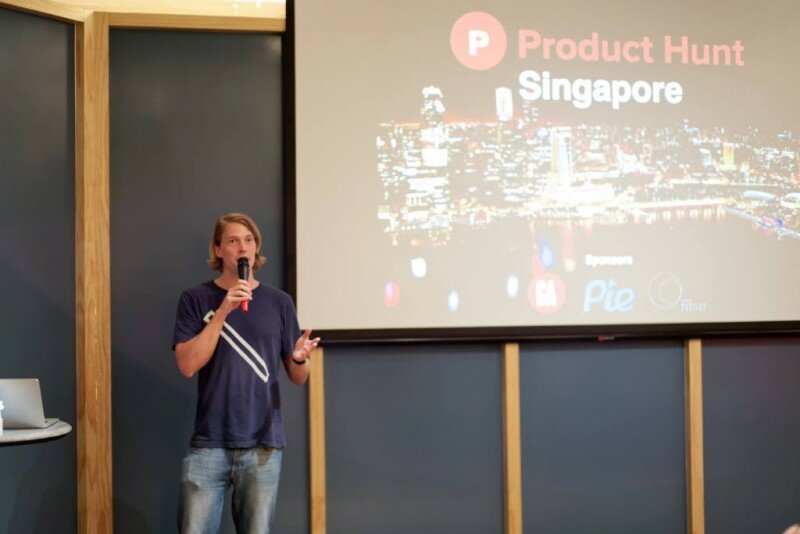 In the past, these events have usually seen 2 or 3 presentations from different startups, followed by a Q&A. For this Product Hunt meetup, they wanted to try a different format. Our Head of Design, Nav Pawera, and Michael Blakey, a Singapore-based angel investor, were invited to listen to pitches from 6 new products, and then offer their critique and advice. Getting feedback from users and industry experts is vitally important to the success of every product, so this felt like a really great opportunity and one we were delighted to be a part of.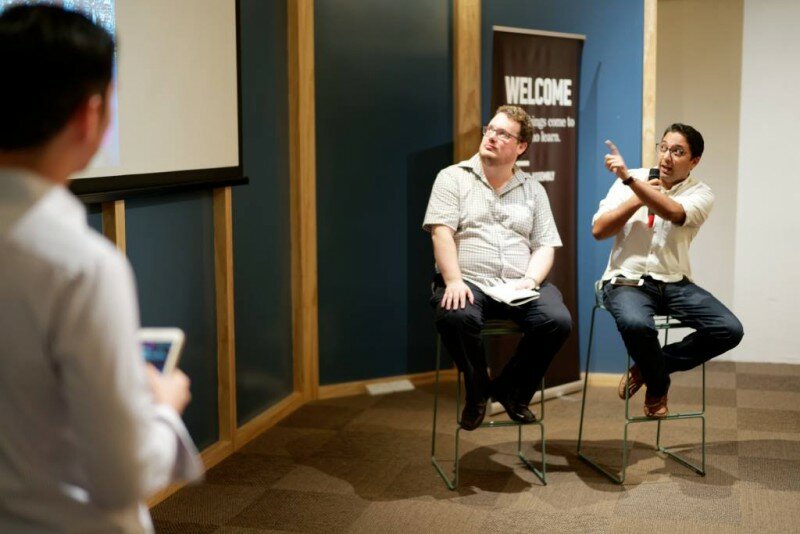 Nav decided the best thing he could do to help the startups with their product, was to download them in advance, and give them constructive feedback on their design, execution, and feasibility. He found a common theme running across all 6 products which was that the initial signup process felt cumbersome, with lots of requests made of the user with little or no explanation (e.g. to send push notifications). He decided to focus his advice based on these initial on-boarding experiences.
Nav also gave his thoughts on whether it had been easy to understand the purpose of the app and how it worked, before someone explained it to him. This is a really key part of how the design process works at buUuk – we are always asking ourselves "what problem does this solve for our users?" – so it seemed like a good place to begin for these budding startups as well.
The event was really lively, with lots of debate, and plenty of Twitter activity. It was great to hear insights from the investor side, and to understand how investors and designers approach products differently. We thought the new format worked really well; it was much faster paced, and gave more startups an opportunity to talk about their products.
🍆@ProductHunt Singapore Meetup 6 writeup 🍆https://t.co/uBlktvBsCV @techinasia @michaeltegos @isnav @WorkingCapitol 👏 pic.twitter.com/eVdg4ZskVk

— 👁Pieter Walraven👁 (@PieterPaul) November 20, 2015
Despite some light-hearted banter on Twitter (!), a number of the startups contacted Nav after the event to ask for his notes on their products.
Nav Pawera (@isnav) butchering https://t.co/mJRyOWESex on Product Hunt meetup 😉 pic.twitter.com/67ZiGbKFR7

— Evgeny Lazarenko (@evgenylazarenko) November 17, 2015
You can find a list of all the participants and read a short summary of each product in this Tech in Asia article. You can also watch the entire Product Hunt meetup event in full on YouTube.
Thanks to The Working Capitol for hosting, and Pie for organising!