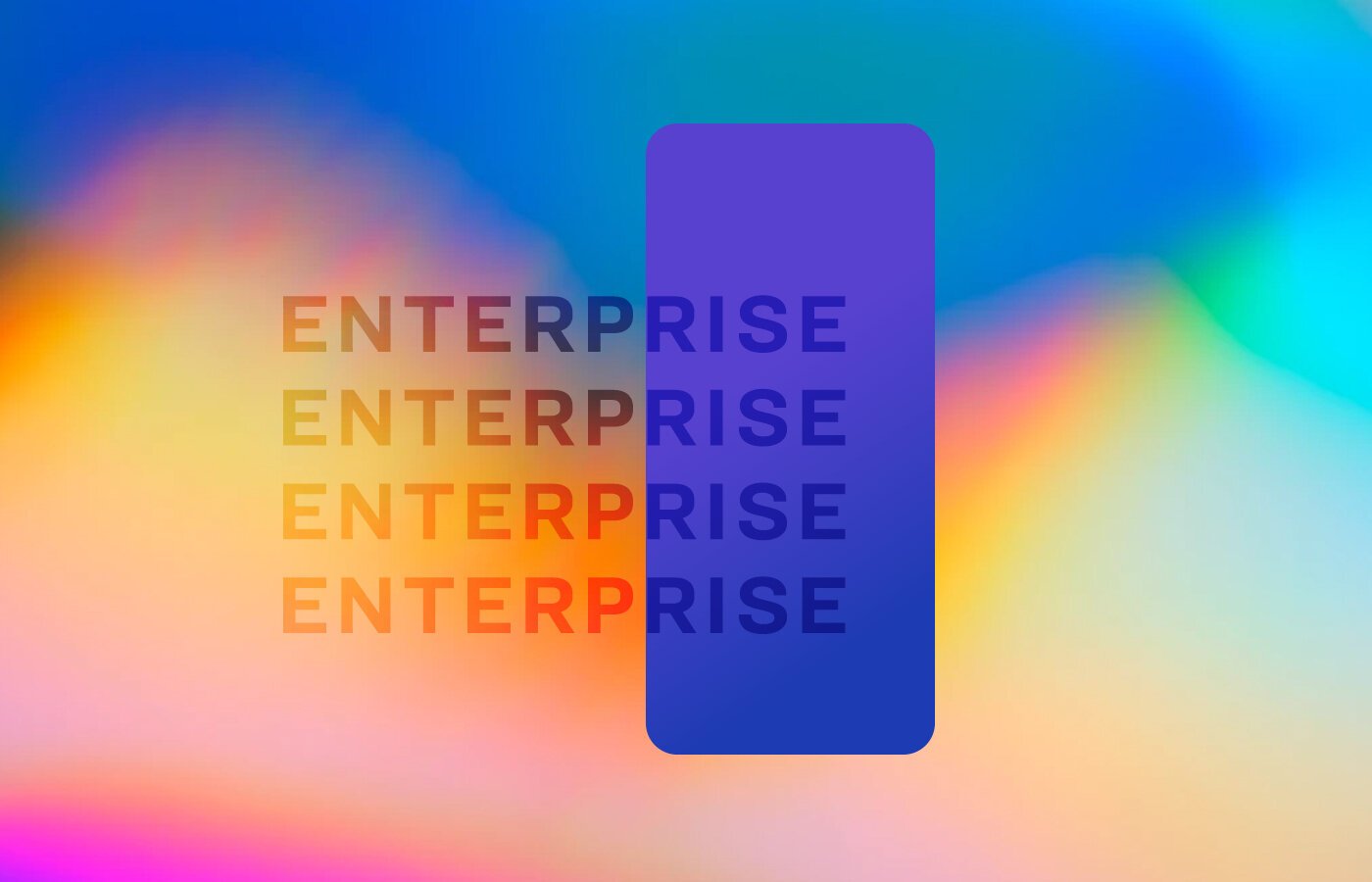 In order to survive in this highly competitive landscape, where challenges arise at every step and customer needs change in a fraction of time, it's crucial for businesses that they understand what the modern connected consumer mentality means for enterprises and as well as for their employees. It's their only way out since most of the CIOs and IT leaders of the leading companies across the globe, think that the future of mobile in these workplaces depends highly on how you address the needs of your customers.
75%, a majority, of the workforce believes that their personal technology has changed their expectations for workplace technology. Now, the market is full of more connected technology than ever before, making consumers have a mentality where they expect more personalized and connected experiences. Not only this, but this mentality is also taking over their work lives.
Here's the breakdown of that mentality and what it means for enterprises and their employees, as per the CIOs and IT leaders of prestigious companies all over the world, which will help you understand what would be the future of mobile in the workplace in 2025.
1. Productivity Apps will be a High-Priority
There is no doubt that mobile technology and mobile apps are key factors in business productivity since they are taking over every sector one can think of. 74% of CIOs and IT leaders agreed that if there is a lack of mobile access to your business applications, data, and content, it can slow down your business productivity in 2025 since digital disruption will be on its verge by then.
Also, on average, 68% of workers shift between more than ten apps per hour at work, followed by 69% of them wasting up to an hour of productivity each day (i.e., 32 days per year) navigating their workplace communication apps. It makes it even more difficult to build smarter and more focused applications that actually boost productivity. What's the ideal way to do it?
Melanie Zilles, Salesforce Lightning champion and Admin, shed some light on the same and helped us get there by explaining the key things that you should keep in mind while strategizing new apps. She believes that it's essential that you involve your users in the process, ask for their suggestions, such as what's important for them while they are on the road. Ask for anything specific they do that they would never do while sitting at their desktop. Find out all the relevant things and make sure to accommodate them.
2. User-Feedback will Become Critical to App Development
By getting your users involved in the app development process, you not only ensure that the app meets their needs properly, but you will also be able to take a look at processes that might be slow or overly complicated.
For instance, while building your internal apps, you can ask your employees about how much time they spent during their first month of employment filing tickets in order to get access to the things they needed. The answers will surprise you since most of the employees spend hours filing tickets when they could have been learning the ropes of their new roles, making the best of the available time which now seems to be wasted.
Keeping the employees aside, the high number of tickets filed also affects your IT and provisioning teams as they will have to struggle with keeping up, needing a more efficient way to organize their workflows. Internal apps can be created that will boost your business productivity throughout the day.
Such apps can offer them information on things they need from their desktop or mobile device, allowing them to log tickets that can be automatically routed to the appropriate teams.
3. Mobile App Developers Won't be Hard to Come By
More than half of the CIOs and IT professionals i.e., 57%, didn't agree with the idea that it would be harder to find mobile developers in 2025 than it is today.
Though 48% of IT organizations were found to have a significant mobile developer skills gap, alternatives like low-code development platforms in combination with strong citizen development programs can act as saviours by helping organizations get around this since they can alleviate IT departments that are being bogged down with many low-priority tasks, while supporting the needs of admins without having to deploy additional employees for the same.
Also, you can provide proper training and education for non-IT teams through citizen development that will enable them to build the apps they need using low-code. By enabling your admins and other non-IT teams and making them capable of building apps using low-code, you will be able to develop a mobile strategy that perfectly aligns with your needs, irrespective of the size of your business i.e., small or big. It will be even easier to close the loop by getting your admins involved in app-building.
Endnote
What the future holds, be it for enterprise mobile apps or anything else, is quite uncertain; but predictions can always be made based on the current market trends. These are the three major changes that you'll notice in enterprise mobile app development in the coming few years. As of now, you must follow an instrumental approach while building apps for your organization followed by testing to ensure that the apps work the way they're supposed to.