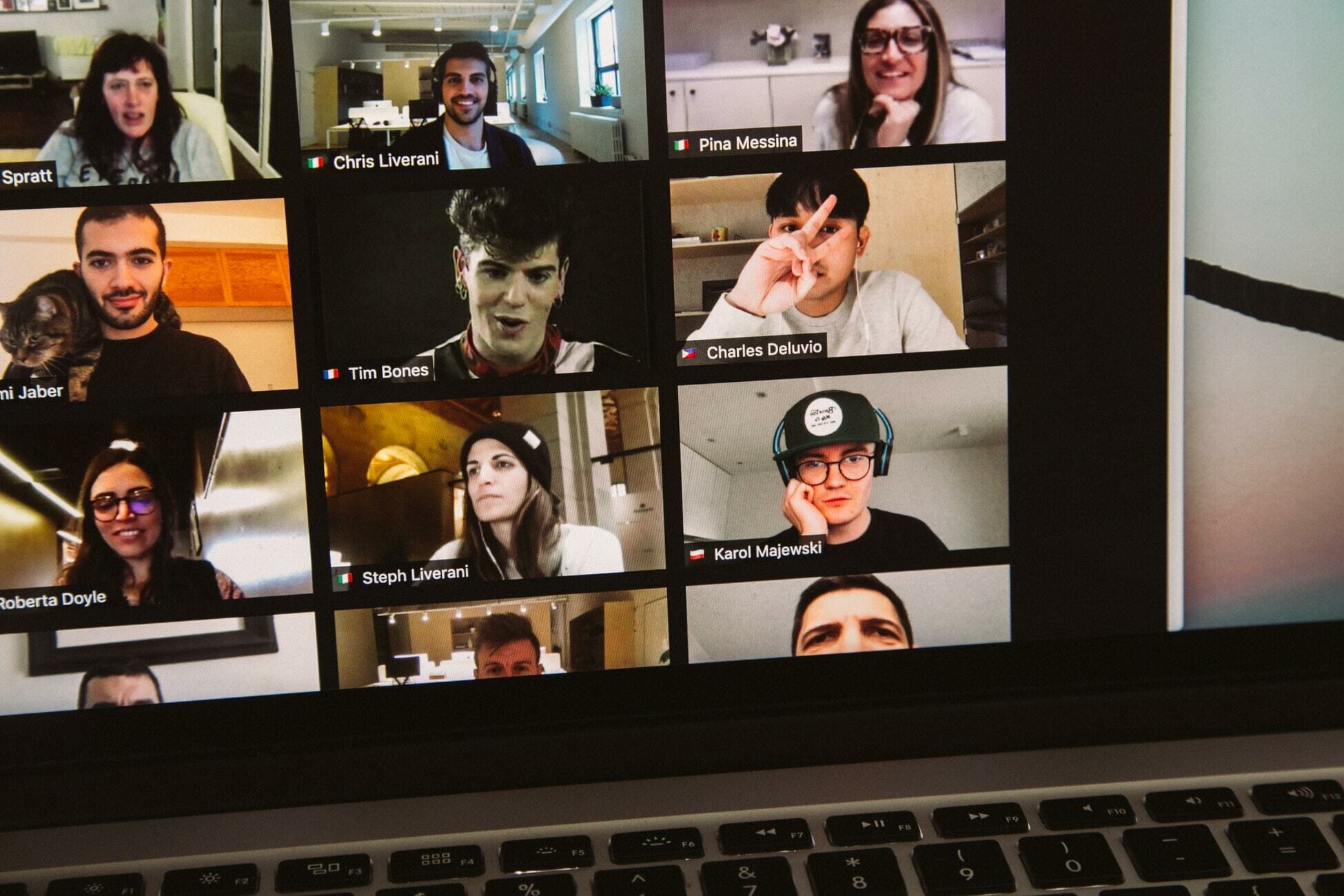 The COVID-19 crisis dramatically altered the landscape for hiring and everyday business operations, along with a change in the way of work. Enterprises faced the pressing need to identify innovative ways to support their at-home workforce. As a resolve, businesses have come up with a new job title - Head of Remote Work.
Nearly 80% of the organizations admitted to not having a prior remote working plan and being forced to adapt to the 'new normal' setting due to the pandemic. Now, they are eyeing long-term remote working solutions, even when the pandemic will no longer remain a threat. In other words, the remote work setting is in for the long run!
Technology-based or tech companies have been the first to respond to "the great remote migration," and other businesses are also expected to follow their suit. For instance, Facebook - the social networking giant - has pledged to engage nearly half of its workforce in remote working within a decade or less.
And many in big tech are following suit like Coinbase has become a "remote-first" company, allowing most staff who want to work remotely to do so indefinitely. Dropbox will let all employees work from home permanently. The existing office space will become Dropbox Studios, where people can choose to go into work. Microsoft employees can work from home for approximately 50% of their workweek. Managers have the option to approve full-time remote work for the staff. Employees at Twitter will be able to work from home indefinitely, going into the office if and when they choose.
An executive position for remote working is responsible for re-architecting how professional work is perceived and delivered, among other responsibilities. Here's how this particular post is becoming indispensable as we usher in a post-COVID world. Blind, which regularly conducts anonymous surveys of technologists, found that a majority of those working at some of the biggest names in tech actually favour remote work over the office: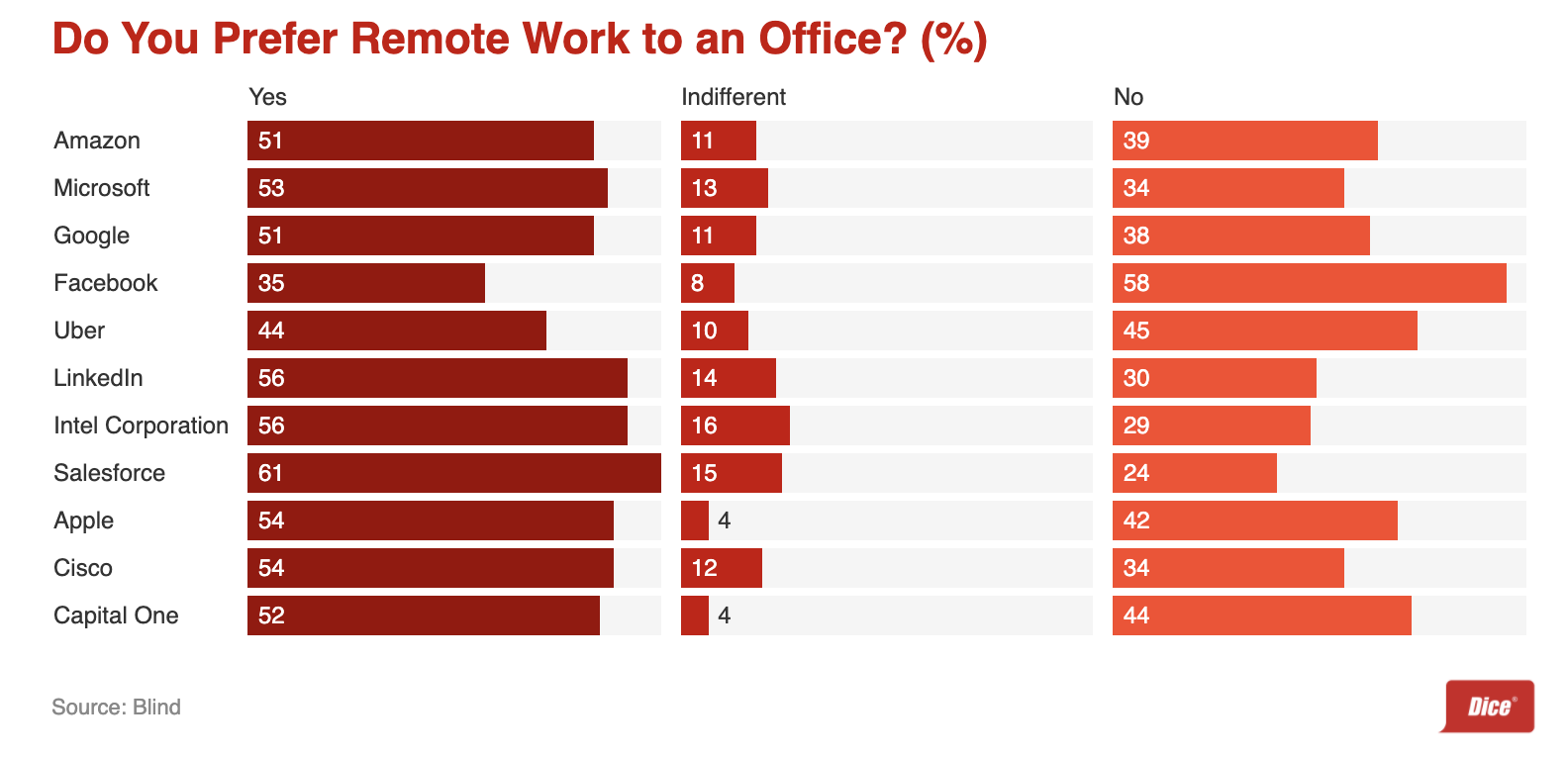 What are businesses expecting from their Head of Remote Work?
Since the beginning of the pandemic, businesses have not shied away from recruiting executives for making the remote working climate a prolonged reality. Several tech companies, including Facebook, Quora, and Okta, have laid the groundwork for an equivalent position.
As unconventional as the "Head of Remote Work" title may seem, the tech industry has a reputation for scoping out executive profiles of its likes. Secondly, the pandemic accelerated the adoption of remote working, and now, almost 30% of employees want to work remotely, full-time even when businesses return to normal operations.
But what exactly do businesses expect of their "Head of Remote Work"? The professionals that enterprises are looking for need to work at the intersection of operations, culture, people, marketing, communication, and talent branding. For instance, he/she will be responsible for ensuring that the workers acclimate well to the remote setting.
In a time when over one-third of employees claim to have experienced reduced collaborative abilities and engagement quotients, the top executives must devise initiatives and strategies for consolidating the workforce. They need to continuously upgrade resources for executing a seamless transition to their respective remote infrastructures.
To put it simply, the Head of Remote Work has the duty of developing a holistic workplace landscape that is led through top-notch virtual work experience.
What does the job posting look like for this role?
Let's get into this with the help of the example of Facebook - a name in the tech industry that needs no introduction. This American tech giant is looking for a "Director of Remote Work."
What is the description of the posting like? It calls for a professional who can fuel the execution of a long-term strategy for shifting towards remote work while acting as an advisor for the transition. Also, they asked for applications from someone who can lead cross-departmental teams with efficiency to build outstanding relationships. The idea is to simply find an executive who can guide change within the organization, along with guiding the organization towards greater business outcomes.
Its Director for Remote Work has to be a professional who has the ability and passion for building a connected experience for remote and onsite workers. In other words, just like Facebook, firms are eyeing individuals with superior personal and communication skills, along with a knack for change management, strategic thinking, and experience design to realize true business potential.
How will the "Head of Remote Work" become an asset for non-tech domains?
Non-tech companies are among the organizations that have long viewed remote working as binary. So, as tech enterprises adapt to the conditions, companies outside of technology will also follow their example. Non-tech industries will benefit from the new business processes and workflows that a remote work executive will introduce.
Nevertheless, experts believe that the transition to a thriving remote working environment calls for a full-scale L&D or learning and development effort that can swiftly allow the workers to acquire speed. It is just one of the capabilities that a remote work executive must supervise. Besides, as roughly 65% of workers prefer remote work options over onsite ones due to the superior flexibility of remote working, companies are compelled to introduce a similar or equivalent designation.
Till now, technology has played a vital role in helping the executives keep their team members connected during remote working. It has allowed businesses to yield tangible business value while simultaneously boosting collaborative efforts. But non-tech industries need a better strategy to acquire maximum profit and ROIs when maintaining a remote infrastructure. This is where the Head of Remote Work will come into the picture.
In a nutshell
Even as the world now holds the vaccine to COVID-19, uncertainty still prevails. It favours businesses to slowly and gradually consume and react to the situations as they unfold.
Given the statistics, it is evident that the global workforce has taken a liking for the remote work environment. Not just that, So, as per our anticipation, the Head of Remote Work can contribute significant value to businesses across different industries by discerning the challenges posed by remote working, among other capabilities.
An executive at such a position can turn into a business asset in no time by strengthening employee relationships and reframing work experiences for the entire organization. Therefore, it's just a matter of time before numerous organizations across industries turn to their Head of Remote Work for building a future-ready and resilient workforce.