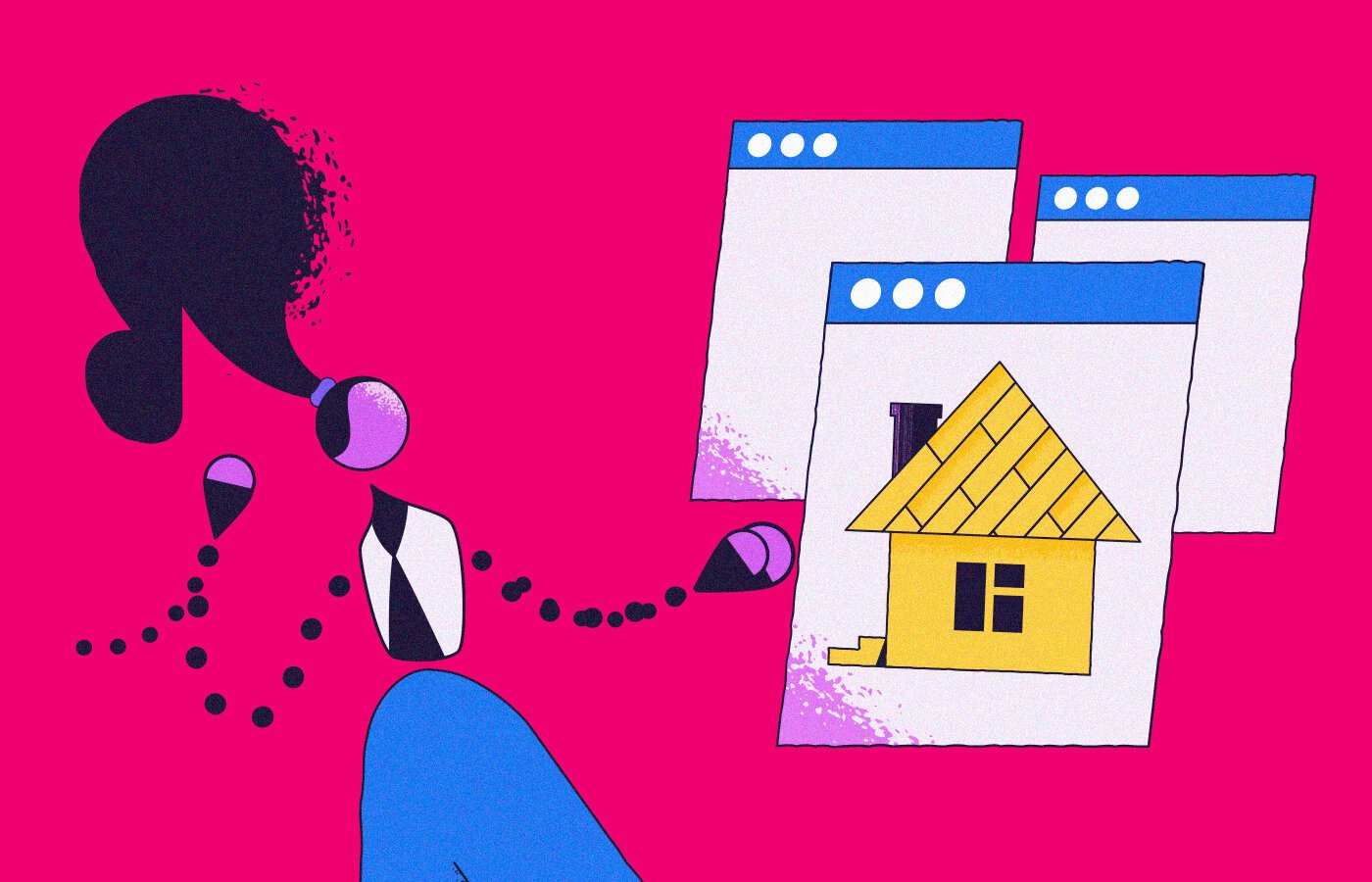 With around 4.6 billion active internet users globally, people are conditioned to have information at their fingertips. And in a competitive niche like real estate where people are filled with questions and concerns, enhancing customer experience is crucial. Thus, CX is now largely impacted by technology and digital transformation is leading the way.
To dig into numbers, surveys by PwC have concluded that 43% of all consumers would pay more (up to 16%) for greater customer experience. This is giving the real estate industry an influx of customer facing mobile apps that guide the customer every step of the way.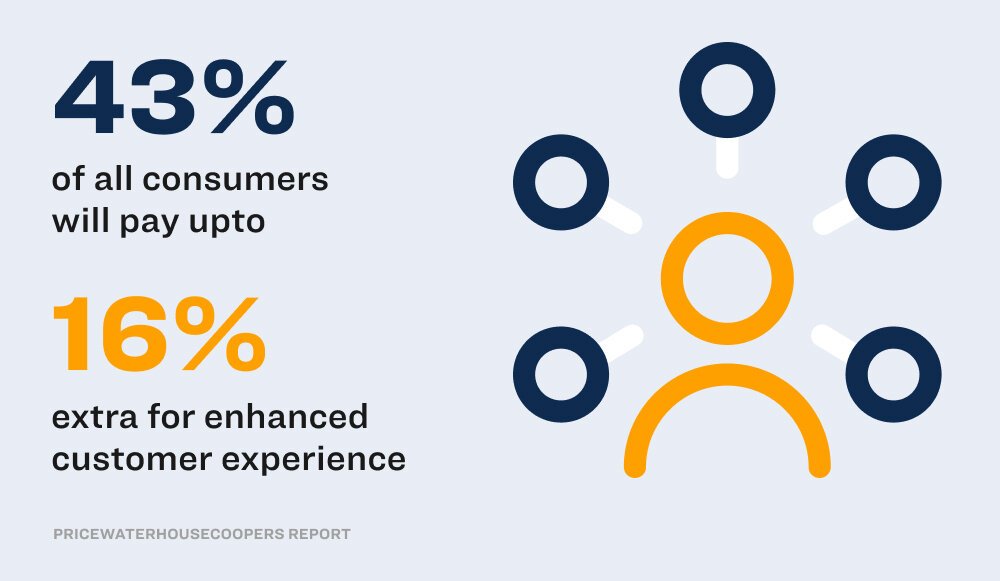 Consequently, conventional business models are being replaced with online systems and processes in real estate as well. Here's how it's done to boost CX for real estate industries.

1. Putting Artificial Intelligence In Use
According to McKinsey's survey, only 13% of the CX leaders expressed complete confidence that their CX measurement system provided a representative view of their customer base. The leaders, during the survey, even shared how the survey samples only offer a limited idea of what customers experience and value.
With Artificial Intelligence in use, collecting and analyzing vast amounts of consumer data has become more accessible. While this data was being wasted or ignored in the past, it is being used to improve CX now. For example, Real Estate Companies and Property agents utilise AI to manage their listings and market their properties.
Buildings are also being transformed for user experience and efficiency. Example - Security, smart CRM (customer relationship management), traffic monitoring, etc. Thus, AI has and will continue to optimize end-to-end customer journeys, starting from investments to daily operations.

2. Automating Customer Support
"75% of online customers expect help within 5 minutes," quoted a McKinsey report. It is clear that transforming the customer experience requires a level of speed and precision that traditional approaches can't meet. Thus, AI-enabled chatbots handle the basic questions, giving the highly-trained staff to tackle more personalized concerns. This drastically saves time and effort, all the while enhancing the customer experience. If not this, automated replies can be added in emails, website contact forms, and on social media to let potential customers know that their enquiry is being worked on. This drastically improves customer experience and makes them feel heard.
Example - Chatbots like Aisa Holmes and Chatfuel can be programmed to trigger messages based on certain actions or keywords to provide assistance and qualify leads at all hours of the day. Also, guests at Alibaba's futuristic FlyZoo hotel in Hangzhou, China, can use a digital assistant called Ask Genie to have a more personalized and secure experience, from reservations to in-room services.

3.Personalizing Experiences Through AR/VR

The use of VR in home-hunting and promoting interior designs is quite popular in Real Estate. Virtual tours through VR is also gaining momentum at a massive speed.
Example - PropertyGuru, a Singapore-based property search platform, offers VR goggles to view condos and flats. Vieweet in the UK and Realync & Zillow in the US are other famous examples that use VR to enhance customer experience.
Furthermore, touch-based customer interaction screens, 3D floor plans and seamless purchase processes are not only advancing the Real Estate operations but are also enhancing the customer experience.

4.Smart Contracting Through Blockchain
Traditional methods in real estate required exhaustive paperwork to close a deal/transaction. Blockchain has brought efficiency to real estate transactions by automating and accelerating the entire contracting process. Because contracts are made and signed digitally now, the middleman has been successfully eliminated. This has made the process more secure, easy, and time-saving, leading to an amplified customer experience.

5.Improving Tenant Experience
As per Deloitte's report on augmenting tenant experience, it is going to be difficult to attract and retain tenants because of the waning attention spans. Thus, IoT technology and mobile apps are important technologies that will have to be implemented to help improve front-end experiences for tenants and end users. Environmental and security technology investments to improve tenant experiences are also important.
While a lot is being done in this direction, a lot more is yet to be done. Example - App-based entry, notifications, virtual events to enable community building among occupants, tenant handbooks, tenant newsletters, and contact information for property management and maintenance services. If all this is done digitally, it is bound to save time and efforts.

Summing It Up
There has been a dramatic shift towards improving customer experience as it's now becoming the success differentiator. In real estate where good customer service is the foundation of making sales, it becomes all the more essential. The organisations that take the first few steps towards technological innovations that elevate customer experience make an indelible impression on its audience. This is done by blending the traditional with the modern i.e. physical with digital.