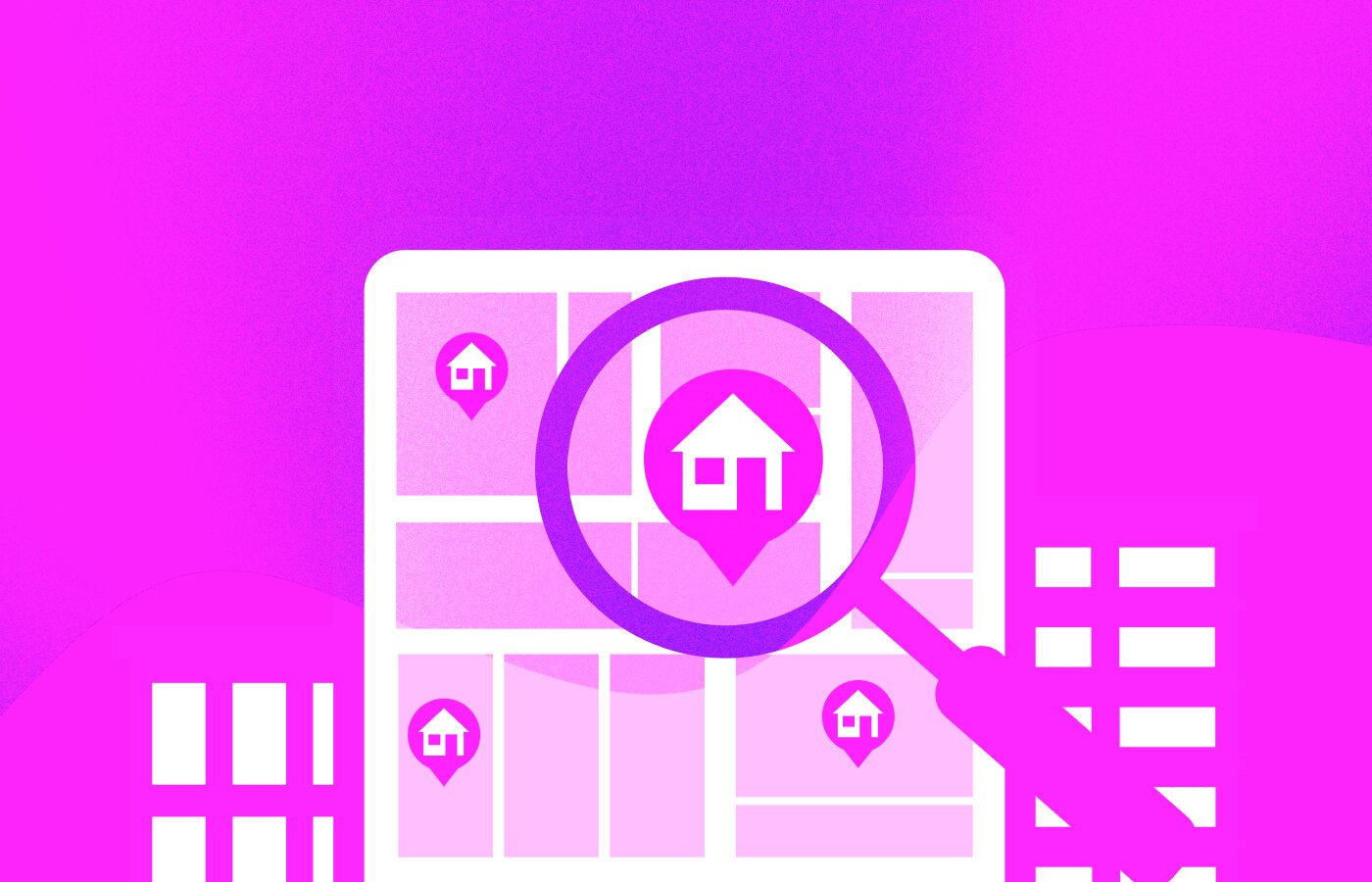 It's essential for real estate agents to stay organized and productive when on the go in order to increase production and deliver top-notch client care. Mobile Customer Relationship Management (CRM) apps can be useful in this situation. These apps empower digitalization in real estate.
A mobile CRM app can give the flexibility and convenience of managing their contacts, properties, and deals directly from their smartphones or tablets by utilizing the power of mobile technology. An easy to use CRM can increase sales by 300%.
Prioritize functions like smooth contact management, property and listing management, deal and transaction tracking, communication tools, and integration capabilities when looking for a mobile app for real estate.

Advanced Features and Integrations to Have in Your CRM app for Real Estate
The significance of implementing cutting-edge technologies like AI, machine learning, and predictive analytics into CRM systems specifically created for the real estate industry should be realized by the brokers. These capabilities give them the ability to boost client engagement, streamline lead management, and make data-driven decisions for better results.
1. AI-integrated Lead Management
CRM systems can revolutionize real estate processes with AI integration. The app uses machine learning algorithms to evaluate lead data, spot trends, and offer insightful information. Based on predetermined parameters like geography or property preferences, it can automatically assign leads to the best agents. Agents can concentrate their efforts on high-potential prospects by concentrating on leads that AI can help prioritize by assessing their chance to convert.
Automated Email Campaigns: A CRM program can provide flexibility for automated email campaigns, allowing agents to customize templates, plan sequences, and monitor success. Machine learning algorithms can refine email content to improve conversion rates.
Predictive Analytics for Market Insights: Predictive analytics can help real estate agents forecast future results by examining past data, market trends, and property performance. This can help agents estimate property values, spot investment opportunities, gauge market demand, and predict sales and revenue.
Virtual Reality (VR) Property Tours: Virtual reality technology has revolutionized the way properties are marketed to potential buyers, allowing agents to produce realistic virtual property tours that save time and effort. These tours promote consumer engagement, increase the chance of a successful transaction, and improve customer experience.
Integration with Social Media Platforms: Real estate agents use social media as a key medium for marketing, managing their accounts, planning posts, monitoring engagement, and replying to queries from a CRM system that integrates social media. This helps businesses establish a strong online presence and create leads.

2. Secure and Fast Document Management System
Effective document management is essential for agents to manage contracts, agreements, disclosures, and other significant documentation. Document management has been transformed by cloud integration, giving real estate professionals convenient, safe access to their information wherever they are.
Centralized Storage and Accessibility: Cloud-based document management enables real estate agents to store all their documents in one convenient online location, reducing physical storage requirements and making it easy for users of various devices to access data.
Collaborative Workflows: Cloud-based document management facilitates seamless collaboration between stakeholders in real estate transactions, allowing agents to collect signatures and approve transactions faster by inviting customers or team members to access or contribute to individual files.
Version Control and Document Tracking: Real estate brokers and agents can keep track of changes, see document history, and access earlier versions with cloud document management. Agents can also track document activity with document tracking tools, such as who has downloaded, accessed, or updated a specific file.
Enhanced Security and Data Protection: Cloud-based document management offers security features such as encryption, user access controls, and data backups. Physical loss or damage to files is prevented, and access rights can be defined to limit who can read and edit files. These elements offer assurance and compliance with data protection laws.
Integration with E-Signature Solutions: Agents can submit contracts or agreements to clients for digital signature using cloud-based document management, resulting in fewer delays and a more efficient transaction process.
3. Team communication Tools
Success in this industry depends on effective communication between team members and agents. Different team communication solutions are now available thanks to technological improvements, which make it easier to collaborate, share information, and work more effectively.

Instant Messaging and Chat Apps: Instant messaging and chat apps enable real-time communication and information exchange, allowing agents to set up channels or groups for projects, properties, or departments. These technologies make it possible to communicate effectively, share files, and recover previous conversations, ensuring crucial debates and updates are available.
Video Conferencing Solutions: Video conferencing and virtual meetings have become essential in the real estate sector, allowing agents to conduct face-to-face meetings, property presentations, and team discussions from any location. They also enable efficient communication across distances and screen sharing for presentations.
Project Management Platforms: Project management platforms like Asana, Trello, and Basecamp can improve team structure and cooperation by assigning responsibilities, setting deadlines, and monitoring progress. Real estate agents can designate tasks, track progress, and build projects for properties or deals.
Document Collaboration Tools: Agents can collaborate on documents in a secure and centralized environment with tools like Google Drive, Dropbox, or Microsoft OneDrive. This allows team members to access and modify documents at the same time, tracking changes, providing comments, and keeping a complete document history.
CRM with Internal Communication Features: CRM systems for the real estate industry include internal communication features, allowing agents to collaborate with team members by sending messages, sharing documents, and using integrated communication features. This ensures that conversations and updates are linked to specific contacts, properties, or business deals.

4. Notifications and Alerts
Timely information can also significantly impact closing deals and delivering top-notch customer service. The importance of real-time notifications and alerts for informing agents about new listings, price changes, and customer inquiries cannot be overstated. In this section, we'll examine the significance of alerts and notifications and talk about practical ways to keep agents informed and responsive.
New Listing Notifications: Agents should receive immediate alerts whenever a new property matching their criteria becomes available through a reliable CRM system or real estate platform. These alerts may provide information about the property's specifications, location, cost, and other pertinent factors. Agents are better able to serve clients by being responsive and staying up-to-date on new listings.
Price Change Alerts: Price changes can create new opportunities for agents and their clients, so price change alerts enable agents to quickly analyze the impact on their customers' interests and take appropriate action. Informing customers of price changes in a timely manner can show attention to detail and help secure advantageous bargains.
Client Inquiry Notifications: Agents should be notified immediately when a client submits a request via a website form, email, or messaging medium, including their contact information, subject, and any special requests. Agents can show they are responsive by answering questions right away and giving them individualized attention.
Personalized Alerts and Saved Searches: Agents can create specific search criteria and sign up for automatic notifications of new listings or pertinent revisions, saving time and effort by not having to manually search for properties that meet their clients' needs.
Mobile App Notifications: Agents can receive push notifications for significant updates on their cell phones or tablets, allowing them to quickly review new listings, price adjustments, and client inquiries, enabling swift action and responsiveness.
5. GPS and Mapping Integration
A real estate agent's ability to navigate quickly to houses and give clients precise directions is crucial. The way real estate salespeople navigate and guarantee customers get at their preferred places without difficulty has been changed by GPS and mapping integration.
Property Location Identification: Agents can use GPS and mapping to accurately locate properties, allowing them to plan their route and schedule showings. This allows them to accurately plan their route and schedule showings.
Real-Time Traffic Updates: Agents can use GPS and mapping services to stay aware of traffic conditions and make adjustments to their routes to prevent delays and ensure punctuality for property viewings or client meetings.
Turn-by-Turn Directions: Turn-by-turn directions provide step-by-step assistance and ensure agents take the fastest, most direct routes possible, saving time and reducing the likelihood of getting lost.
Property Information Overlay: Agents can improve their ability to provide in-depth information about properties by integrating property information with GPS and mapping technologies, allowing them to add property-specific characteristics to the map and give clients directions.
Mobile Integration for On-the-Go Navigation: Mobile integration of GPS and mapping applications increases agent flexibility and responsiveness, allowing them to access property details, travel information, and traffic updates on the go. This increases their flexibility and responsiveness.

6. Reporting and analytics
Real estate is a dynamic world, and it requires making well-informed judgments. Real estate agents can get insightful, data-driven information from reporting and analytics solutions to help them make decisions.
Performance Metrics Tracking: Agents can use reporting and analytics solutions to track performance metrics such as properties listed, sold, average sales price, length of time on market, and client satisfaction scores. This can help agents improve their performance, spot areas for development, and create goals for the future.
Market Trends and Analysis: Real estate agents have access to market trends and analyses to adjust their plans, spot new opportunities, and decide on pricing, marketing methods, and property recommendations.
Comparative Market Analysis (CMA): CMAs are used by real estate professionals to accurately estimate property values, and can be used to explain pricing tactics, aid in negotiations, and support suggestions. Reporting and analytics tools make it easier to generate CMAs.
Lead Generation and Conversion Analysis: Real estate agents can use reporting and analytics solutions to monitor the origins of leads, evaluate conversion rates, and gauge the success of marketing initiatives. This data can be used to improve marketing channels, distribute resources, and focus on techniques that bring in the most money.
Predictive Analytics and Forecasting: Reporting and analytics solutions use forecasting and predictive analytics to help real estate brokers make strategic decisions. This data can be used to forecast market changes, direct investment choices, and maintain an edge over the competition.

Conclusion
A mobile CRM system can increase productivity, optimize workflows, and improve customer interactions for real estate agents. It offers AI-integrated lead management, document management, team communication tools, notifications and alerts, GPS and mapping integration, and reporting and analytics capabilities. This app gives agents the tools they need to effectively manage leads, access and collaborate on documents from anywhere, communicate with team members, stay informed of new listings and price changes, give clients precise directions, and make more informed decisions based on data-driven insights.
Agents must adapt as the real estate market changes and use technology to their advantage to be competitive. In order to increase productivity, efficiency, and client pleasure, real estate agents should consider investing in mobile CRM software with the appropriate capabilities. Real estate agents may improve their performance, offer better service, and accomplish their objectives by harnessing the power of a mobile CRM software.