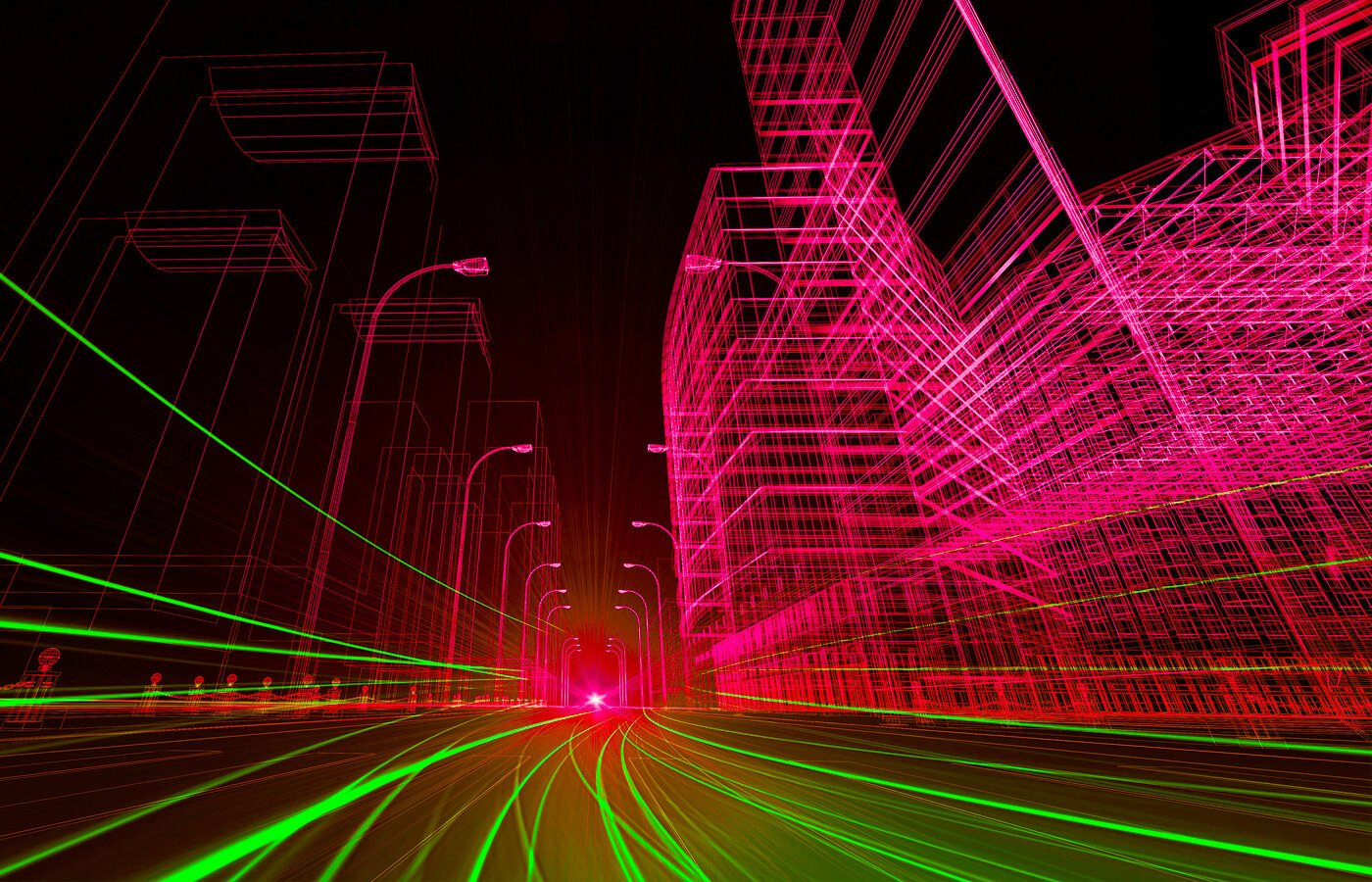 Real estate companies across the globe are investing heavily into embracing digital transformation and adopting artificial intelligence (AI), machine learning (ML), automation (RPA), Internet of things (IoT) and other immersive technologies for extracting, analysing and interpreting Big Data. As per the MMR Report, the global expenditure on AI in the real estate industry is expected to grow to US$733bn by 2027 at a cumulative growth percentage of 35% for the period 2020-2027. This massive strategic funding is expected to support the real estate industry in analytics-based decision making, offer customised solutions for end-users and to revive the sector from the repercussions of the COVID-19 pandemic.
As of date, much of the mundane and rudimentary tasks across the purchase/sale/operational process have been automated and re-strategised with AI across the real estate sector. For example, the use of chatbots, digital assistance, virtual reality, etc. has delivered digital efficiency, risk management, real-time communication and instant customer gratifications. Another important factor is competitive advantage. According to an Altus Group survey, industry consolidation of technology is imminent with 49% of survey respondents already implementing AI or processing the investment, to remain market sustainable.
The Potential of AI in Real Estate

According to the CRE Report 2020, 49% of commercial real estate executives believe artificial intelligence offers great potential for operational efficiency and cost savings. The reasons are simple. AI-empowered property tech eliminated huge volumes of manual/labour-intensive work and automated them.
This led to the relocation of resources to more productive areas of business. It has also helped in:

Increased process effectiveness

Adding new dimensions to existing services and products

Insightful analysis of unstructured data

Gaining competitive edge

Post sale customer service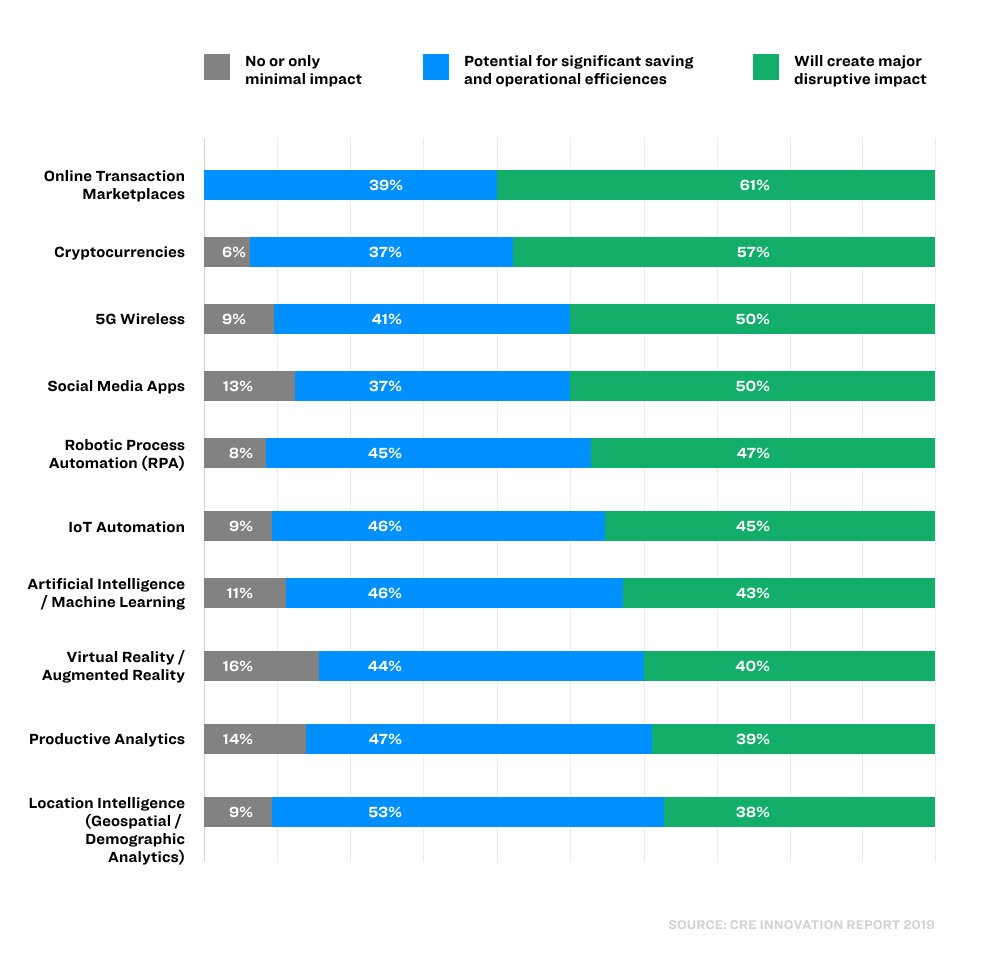 9 Ways AI Is Changing Real Estate

AI-powered solutions have paved the way in most real estate operations. They have delivered value in lead generation, improved closing rates, trend analysis, property value tracking, and insights into the overall sales performance.
Let's have a deeper look.
1. Improved and Personalised Home Searches and Choices Offerings:

AI is iterative and learns behaviour over time. With its use, real-estate companies/brokers can exhibit the most apt properties for their clients in the listing photos, which saves time for both parties and makes the interaction worthwhile. This is made possible through AI-backed systems that can read and interpret human patterns and help sort out properties based on the client's preferences, lifestyle expenses, and search history. Specific property tech applications can record customer preferences related to colour choices, texture, material quality, area, floor designs, etc., and exhibit the most accurate keyword searches.
2. Identifying Leads for Agents:
AI helps real estate companies identify ideal clients and leads with immediate or actual property requirements. These systems use natural language processing (NLP) to isolate high or low touchpoints to realise customer engagement rates with agents. Also, the ability of conversational AI helps to initiate, record and analyse data for smarter lead generation strategies. This search helps narrow down serious customers and allocate them speciality agents; this strategy brings in a higher probability of deal closures.
3. Enables Virtual Property Tours:
Virtual tours/virtual reality tours help customers follow a 3D view of the property online and give a well-defined property layout and look. This experience is quite personal and offers zoom-in, panorama, spoken notes, etc., for more effective interaction. It is also expected that post the introduction of 5G, the use of AR and VR platforms for property and construction viewing will increase rapidly.
4. Real-time and Improved Customer Handling Through Chatbots:
Artificial intelligence-backed consumer applications (conversational AI) and chatbots are used for initial-level customer interactions with multiple prospects. These chatbots interact seamlessly with the CRM systems and legacy back-end platforms to maintain an updated and secured customer correspondence database. They also helped in extracting the lead's contact data.

5. Simplified Due Diligence for Immediate Processing:
A mortgage is essential to the real estate sector and needs strict due diligence. According to Gartner, a human mistake in the financial sector results in 25,000 hours of unnecessary rework per year, costing $878,000! The use of AI in real estate can assist in the scrutiny of bank statements, credit history, payment proofs, etc., of any applicant/applicant in a short period.
6. Ensures Budget Management:
AI-backed software helps real-estate managers to reduce/omit any budget overruns during property development or construction. They track and notify any installation errors and track and automatically estimate the profit value of the installations. Survey reports have declared that AI will bring the biggest impact on the real estate fund management industry in the next five years.
7. Assists in Anticipating Future Value/Market Value:
Artificial intelligence can analyse a vast quantum of data to predict trends, shifts, and even the market value of properties. Real estate owners/companies use AI logarithms to predict future rentals, property prices, etc., and help offer more data-backed confidence to potential buyers. These predictions are backed by geographical information like recent developments, crime rates, weather quality, greenery, social benchmarks, etc.
8. Delivers Property Management Solutions:
AI in real estate can offer streamlined management of properties, prediction and prevention of electrical outages, gas leaks and clogs. Other services include assistance in maintaining property listing, tenant application repository, maintenance notifications, payment history, document workflow and enabling collaborative communication between tenants, landlords, property managers, and other stakeholders.
9. Risk Management:
Immersive technologies backed by AI are leveraged to identify, analyse and notify any risk or faults associated with the construction or its safety. It also helps in viewing construction cycles minutely and identifying anomalies in the early stages. Several AI-backed software available in the market can flag risky construction sites and offer periodic safety performance reports to facilitate any pre-emptive requirements.
Outlook for Real Estate Industry
With the penetration of AI in real estate, the industry is expected to host an increasing adoption of software and AI-backed applications in its daily operational processes. These logically and data-driven insights drawn within minutes and seconds through AI-backed property tech enable real estate experts to respond to requests up to 60 times faster. It also brings promising efficiency for real estate agents and ultimately empowers the customer's buying and selling processes.
Digital transformation in real estate is expected to bring more lucrative and human-friendly project/property descriptions, 4D property views with real-time demonstrations, ease of transactions, construction management, etc.