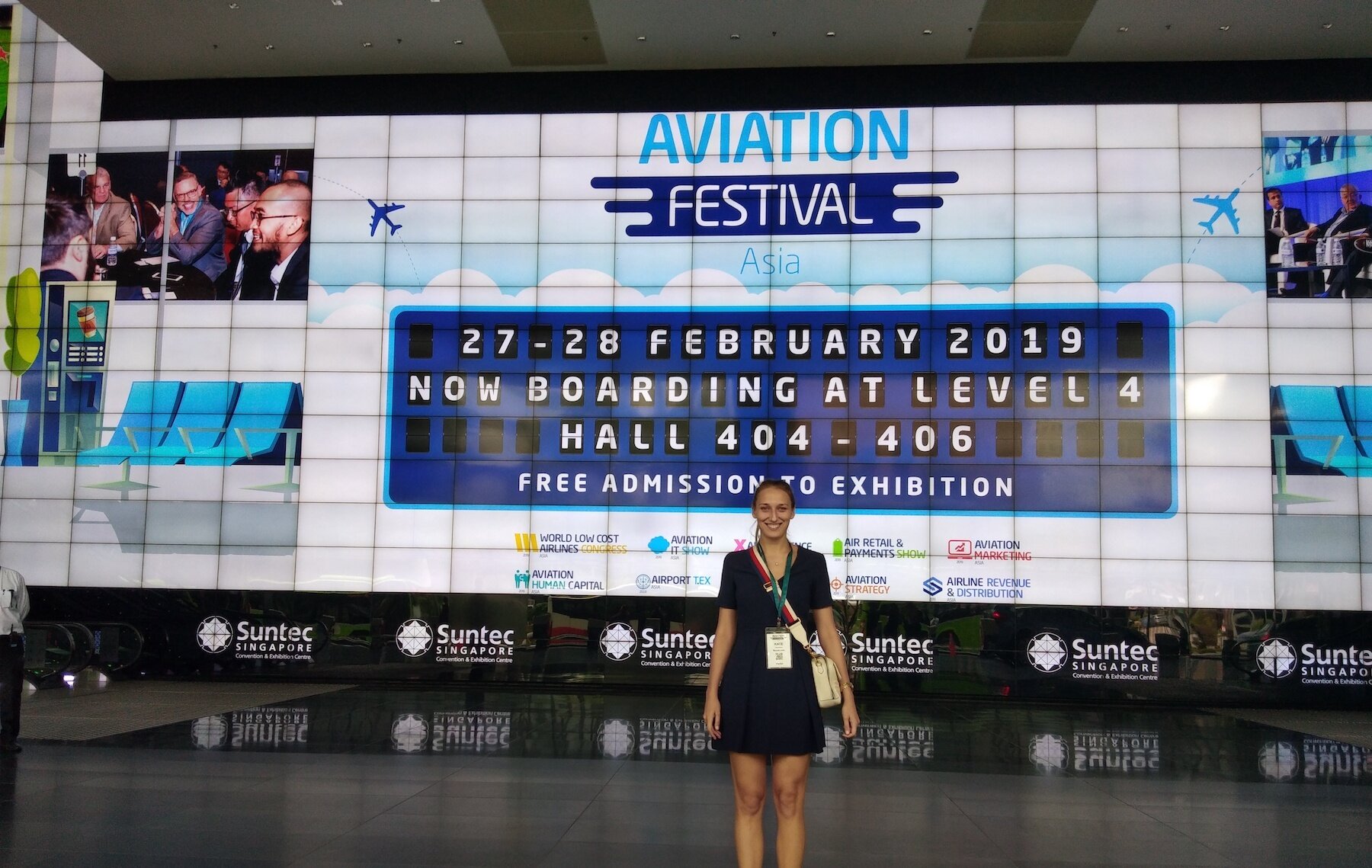 Last month I happen to be at Aviation Festival Asia which gathered more than 2,500 attendees and 1,000 airline representatives under the same roof. Ground logistics, airports, low-coasters, full-service airlines, luxury charters, helicopters etc. All talking about the future of their industries, all echoing "Digital" in the air.
Competition in the airline industry ultimately depends on the customer experience – minimisation of their efforts on booking, queuing, worrying, spending. Digital Transformation is the answer. Senior executives from some of the world's leading airlines say this is their top business challenge, according to a recent Accenture study that examines digital readiness at airlines around the world.
Aviation Festival gathered vendors from all over the world ready to jump in with solutions as soon as you identify your current digitalisation challenges, and those come in all sizes and shapes:
While some of the business challenges heavily depend on the whole Aerospace and Airlines ecosystem, a lot of the mentioned processes can be optimised with the right use of digital solutions.
Oh, almighty smartphone!
Not only for customers, but also for airlines and aerospace employees mobile innovation gives essential value in everyday work. Ground staff – Handling, Fuel, Caterers, Transport companies, FBOs, Cleaners, Engineers, Dispatchers, Controllers, Coordinators, Supervisors and Management etc. All of them, if not fully merged with their mobile devices at work, then are confidently moving in this direction.
Every airline is implementing digital transformation to a certain extent. The question is – are they implementing enough to survive the digital revolution?
Online check-ins, facial recognition, pre-booked meals and entertainment are "must have" offerings for every airline in 2019. However, it is important to look at the bigger picture. There are two major assets that airlines of the future have to possess:
Flexibility to rapidly adapt to any new trends, any new customer requirements and new technology
Customer Data
These two require "Digital" to not only be a part of yearly optimisation plans but to be planted in the core of airline business strategy and understanding the importance of it is vital for any airline leaders"

Airline Representative
Enabling the Airport Eco-System for Excellence
Cost saving through automation of traditionally manned tasks
Increased efficiency & productivity
Smarter data analytics for superior decision making
"We have a long-term digital strategy for our airline. We chose one digital partner that supports the entire system for us and we stick to them. It saves us time and trouble to optimise and implement new digital products. The technology evolves very fast and it is crucial to have a digital partner to take care of everything"-Airline Representative
Check out the Airline Digital Index by Lufthansa Innovation Hub to see how your airline performs against competitors in Digital Transformation:
Competition and constant Digital Transformation for airlines and aerospace is more intensive than ever. Optimisation, cost savings and customer orientation now fall on the shoulders of software developers and become the responsibility of advanced and cost-efficient technology and innovation.
Optimised communication
Advanced customer experience
Minimization of human errors
Check-in, baggage and boarding process accelerated
Superior in-flight experience due to hyper-personalisation
And more and more and more
Digital transformation agencies are becoming more common not only in Airlines and Aerospace, but in automotive, education, retail and other industries. They challenge SaaS providers with flexibility, long-term strategic perspective and a broad spectrum of capabilities unique for each enterprise. Invest time in choosing a Digital Transformation partner wisely for your long term strategy benefits.