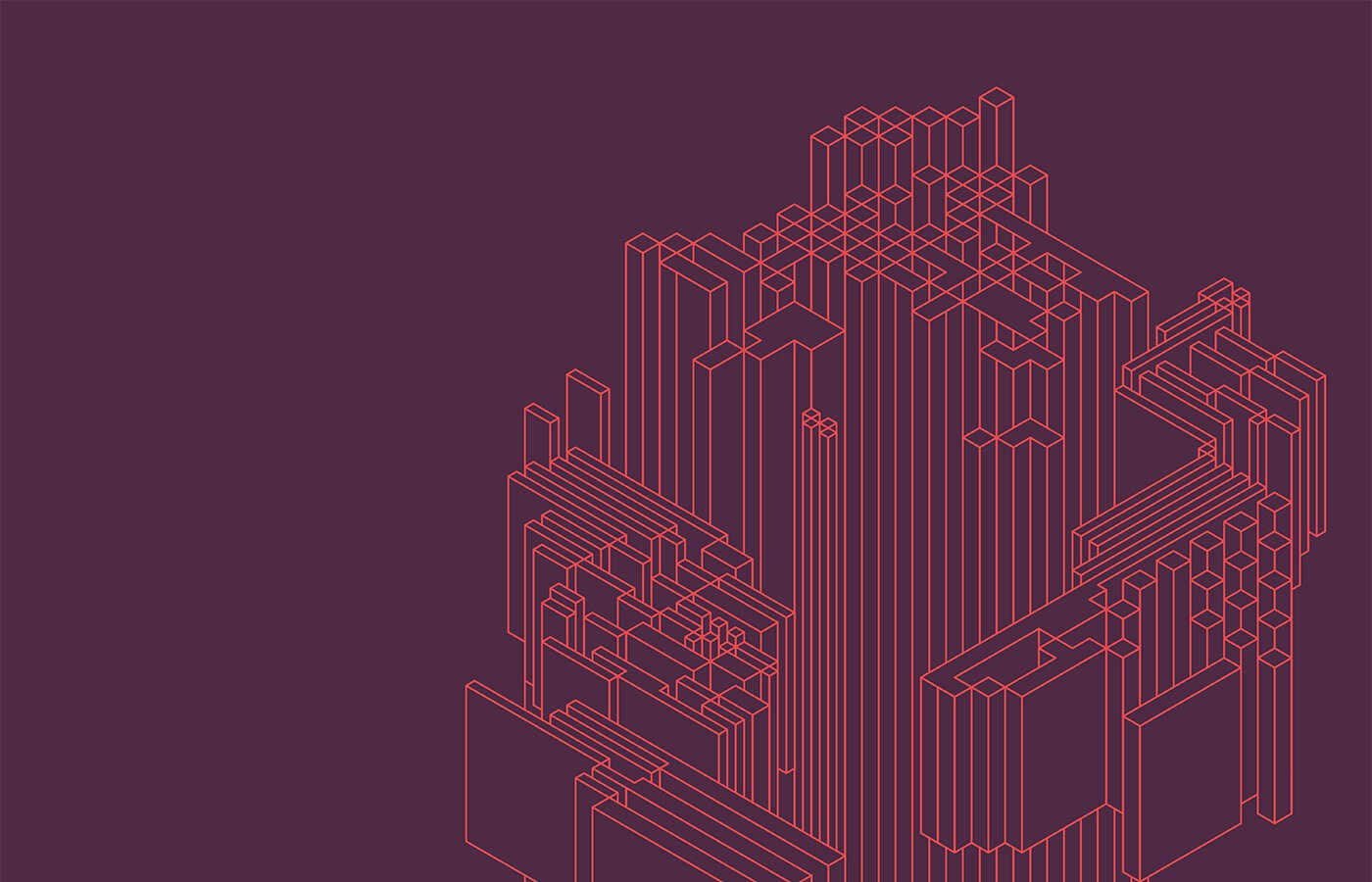 Infrastructure operations remain invisible to most employees (and clients). What determines the prime value of IT infrastructure and the trends moulding its future? What are the open questions for the CIO of today while designing infrastructure for enterprise utility? This article reviews the key trends of IT infrastructure, focusing attention on recent examples disrupting the widespread adoption of modern IT infrastructure protocols.

The internet barely existed over 30 years ago; data transmission within physical spaces existed on low-speed LAN networks, and online was an even slower movement of data-packets through dial-up. Safe to say, technology has come a long way, and IT infrastructure has been fundamental in this seismic shift of data, and information.
While the trends seem familiar to the past decade, we notice significant acceleration in their adoption, and expect a greater scale of impact in the future.
Here are some of the more compelling trends shaping IT infrastructure of tomorrow:
Infrastructure 'as-a-service' (IaaS) is the future
The pay as you go basis of the present IaaS model has moved the earlier, heavier, Capital expense to a more budget-friendly Operational cost. A Mckinsey study conducted between 2014-2016 concluded that an average CIO's time to activate new servers was 2-3x faster, and 2x cheaper whilst adopting similar models.
In 2014, Unilever team faced a challenge; Standardise on-site data centers to support a faster time-to-market. By the end of a successful pilot with AWS, Unilever, it setup over 1700 web properties on AWS, allowing marketing managers to replicate successful campaigns and deploy within minutes, what otherwise would have taken days through physical infrastructure, and differing software specifications.
For more power users, seeking greater control over the performance, larger analytical models and autonomy of hardware specs, Bare-metal-as-a-Service (BMaaS) is the way forward. It is proven to reduce risk, free up capital and increase flexibility over time. The effectiveness of the model has accelerated migration to the cloud for most enterprises.
Movement to Cloud
While the movement to cloud is not news, the rate of cloud-adoption has become rampant and ubiquitous. With the decline of on-premise data centres, C-suite leaders are seeing definite value in migrating or even setting the entire solution on cloud.
- A 2021 study by Gartner showed worldwide infrastructure as a service (IaaS) market grew 40.7% in 2020 to total $64.3 billion, up from $45.7 billion in 2019.. Amazon retained the No. 1 position in the IaaS (Infrastructure 'as-a-service') market in 2020, followed by Microsoft, Alibaba, Google and Huawei.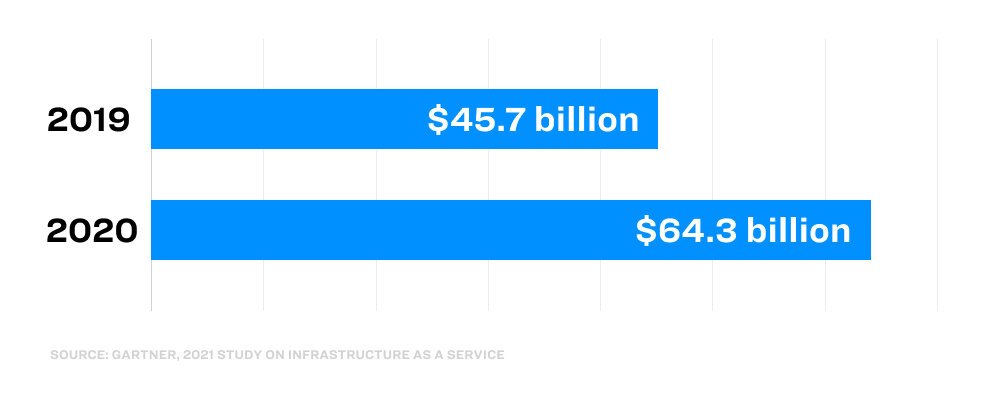 - AWS was one of the first to introduce dynamic pricing, where a user could lease cloud space through a transparent bidding process. This earmarked a dramatic change in cloud adoption and movement in the past decade.
- Nasdaq shared its multi-year partnership to migrate its markets to AWS with the goal of becoming the world's first fully enabled, cloud-based exchange. This has been the decade of cloud, period.

Open-source is growing
The biggest names in technology are converging towards Cloud processing platforms; Kubernetes and OpenShift (open-source systems for automating deployment, scaling, and management of containerized applications) experienced consistent growth during the past decade. Open source libraries have supported enormous computational improvements across industries and are now considered a staple across the CTO-community.
- Google's tensorflow (Seminal open source library for AI and ML) improved Airbnb's customer experience (through object detection).
- GE Healthcare trained AI, used the tensorflow library to detect brain MRIs.
- IBM meanwhile has been working patiently on introducing quantum computing infrastructure for the future; Qiskit runtime, an open-source framework for developing and running quantum (& classical) computations.
Businesswire (Berkshire Hathaway company) has forecasted the Open Source - Services Market to grow at a CAGR of ~21.75% with an expected value of $66.84 billion by 2026. This paints a promising future for the open-source movement.
Rapidly evolving stacks for AI & ML
AI was coined by Marvin Minsky and John Mcarthy in the 1950s. It has been an uphill climb, developing science and accumulating investments in the field since. Perhaps the great explosion of data and Terabytes worth of information streaming across the network have uniquely encouraged the adoption of ML, a precursor to AI. For the CXO today, large providers are also offering AI and machine-learning capabilities to enterprises through the cloud. The outcomes are clearly defining the present, and will compound in future.
- In 2017, McKinsey Global Institute forecasted automation would save as high as $15 trillion for the global economy in wages.
- GPT-3 (OpenAI's autoregressive, deep-learning language model) generated over 4.5 billion words per day in March, 2021.
A booming Blockchain market
Blockchain infrastructure platform-as-a-service (PaaS) are providing access to critical infrastructure that powers blockchains, such as dev-tools and nodes, along with the underlying protocols needed to operate systems, such as cloud storage and security.
Web3 has allowed users to read, write and own parts of the project. This is a sign of IT infrastructural changes across sectors today, and its arrival is inevitable for the leaders tomorrow.
- In 2021 Tanla, and Microsoft released Wisely, a blockchain based omni-channel communication platform. Built on Azure, it offers a single API for enterprises to collaborate with suppliers.
Today, the crypto market is valued over 1.75$ trillion dollars, and its future depends on successful, sustainable adoption of Blockchain infrastructure.
The opportunities in this sphere are still fresh, leadership pivoting their services to Blockchain can prosper with the right infrastructural backbone.
Cybersecurity is a challenge
The only challenge seems to remain cybersecurity. McKinsey estimates over 80% of tech executives believe companies do-not have a solid defence in place. Since talent in the industry is in short supply, most enterprises have to rely on managed security services. Cloud-based security offerings are still primed to occupy a larger market share in the coming years. 2021 was a defining year for investment in this sector; The problem has definitely been recognised by the VC and entrepreneurial sphere, with Cx teams budgeting for safety and robustness.
- Transmit Security, a password-less authentication service, raised $541 million dollars.
- Investors poured in a whopping $11.5 billion VC led investments into cybersecurity startups in the first half of 2021, up from $4.7 billion during the same period, a year earlier.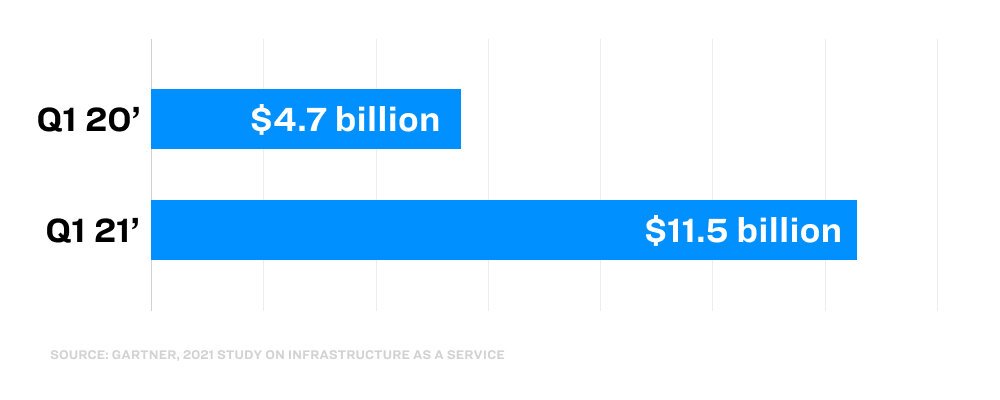 Concluding Note:

The last decade served a great reminder to all CIOs, to move forward with time. There is no denying the cost-effectiveness, speed and agility that modern infrastructure can bring.
Business leaders must recognise the opportunity in front; To build fundamental IT infrastructure capabilities, transform existing processes and reap the rewards of happy enterprise software customers forevermore.