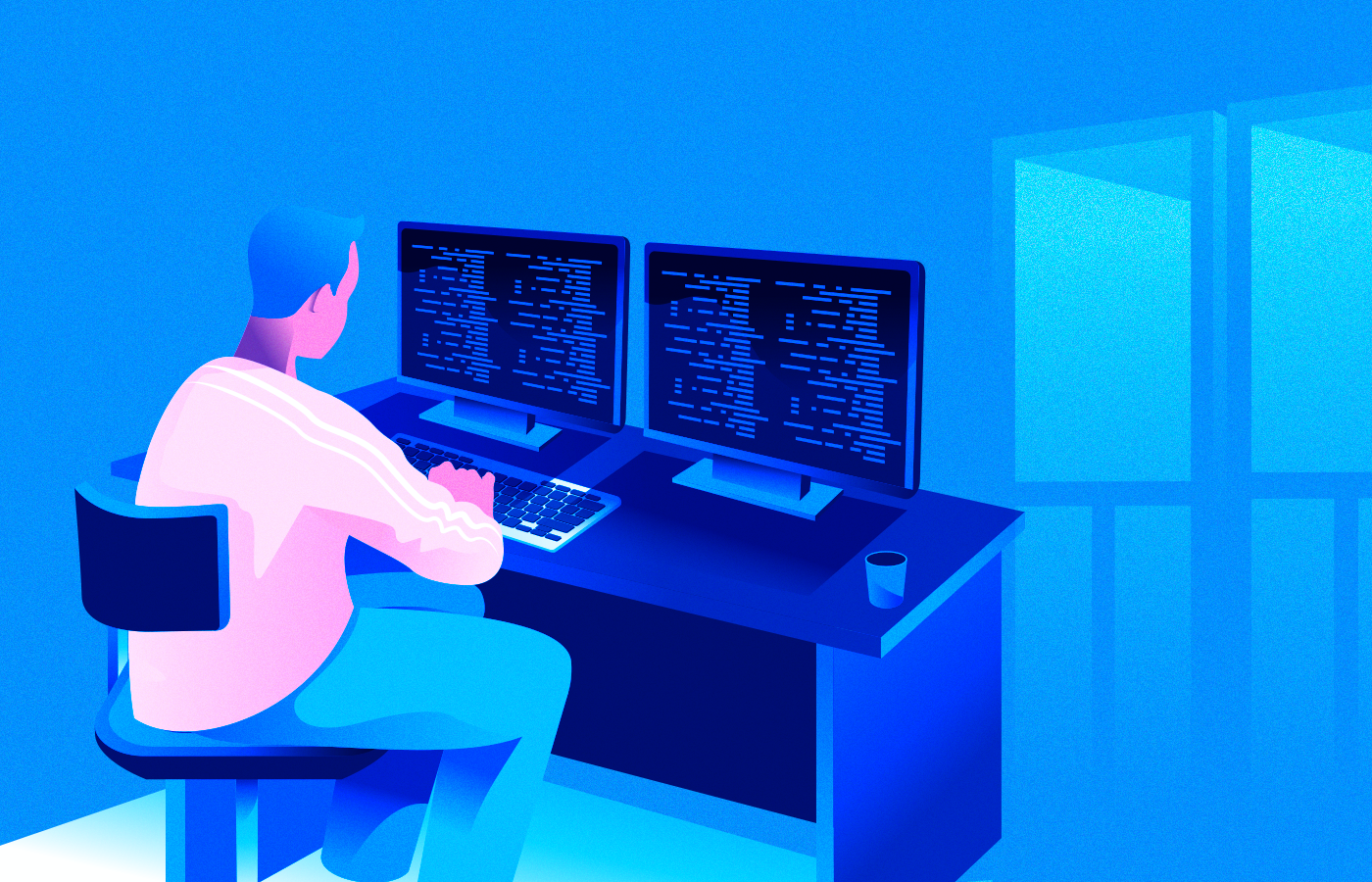 In the dynamic realm of enterprise software development, innovation is not confined to physical infrastructure but extends to the very core of digital evolution. From redefining coding paradigms to revolutionizing deployment strategies, the landscape is witnessing a surge of trends reshaping the future of software development within enterprises. Adapting to the latest technology trends becomes necessary to keep your business running.
Singapore is known for its strong emphasis on innovation, digital transformation, and is home to some the top enterprise app development companies. Thanks to more and more enterprises opting for software solutions to automate their core business operations, the global software market size had increased to $968.25 billion in 2021, with a CAGR of 4%. Furthermore, it is predicted to reach $1493.07 billion in 2025 at an 11% CAGR.

Key Enterprise Software Trends
Before you dive into the latest technology and trends in the enterprise software, take a look at the different types of enterprise apps and software for businesses.
Here we list ten enterprise software development trends that will revolutionise custom software development and fuel this growth.
1. AI & ML
Leveraging AI in your company's software development methodologies can significantly enhance customer experience and help you achieve exceptional outcomes and decision-making capabilities.
AI and ML efficiently optimise application performance and improve the efficiency of enterprise business procedures. They offer business solutions for better analytics and strategies. They are integrated with blockchain, cloud services, cyber-security tools, network components, and custom software development. The mobile app development industry can take advantage of these technologies.
In addition, there are new guidelines and protocols used for implementing AI for added security so that no one can collect user data without their consent. Whether small or large, Enterprises can take advantage of this enterprise software industry trend.
2. Blockchain
Blockchain technology has many implications for enterprise mobility systems. Blockchain networks offer smart and transparent contracts imbibing trust. One of the instances of blockchain is NEFT tokens that propel blockchain-based payments and will become most common in Software Development Outsourcing (SDO). The NEFF blockchain powers NEFT tokens to allow secure and fast business and contractor payments and offers unique advantages.
3. Cloud Computing
For understanding the cloud infrastructure benefits, enterprises move their on-premise services to virtual systems. Thus, cloud services have increased since the 2020s, as more enterprises want to establish their brand digitally.
The cloud paradigm is configurable and independent of infrastructure, unlike cloud-managed services. Cloud-native offers a container-based system, where the cloud services are deployed as a part of micro-services and run in containers. It can ultimately enhance speed and efficiency so that the companies can react to the market changes. This architecture runs inside distributed public, private, and hybrid clouds, benefiting mobile app development.
4. Cybersecurity
Cybercriminal activities are expected to increase rapidly in the coming years. The software companies offering custom enterprise solutions cannot rely on conventional cyber protection tactics. With the rising demand for software, malicious activities have also been recorded. Organisations are putting forth new code guidelines for potential cyber-threats. The advancement in ISO/IEC 25010 and 27001 will reduce the confidential information compromise with third-party actors.
Thus, it is becoming mandatory for enterprise solutions for processing bank account details users' personal information, improving efficiency, quality, performance, and satisfaction.

5. Digital Transformation
Currently, organisations are forced to digitise everything from processes to consumer interactions. The digital business transformation transforms manual activities into their digital equivalents. As a result, digital transformation can increase exciting innovations. For enabling digital transformation, enterprises invest in resources promoting faster innovation cycles and enabling higher agility to keep up with the market speed.
Businesses are also investing to accelerate the development of mobile apps to learn about innovations and approaches.
6. Internet of Things (IoT)
The Internet of Things (IoT) dramatically affects the world and not just businesses. IoT is a network of sensor-based objects such as appliances, devices, gadgets, and vehicles. These network devices use application programming interfaces (APIs) for data exchange over the Internet. The IoT sensors collect and communicate information to the network, distributed among multiple devices.
The third-party applications control and configure IoT devices from a single dashboard. This gives rise to IoT requirements, software development, and network professionals.
7. Low-code or No-code Development
Using low code, companies can develop applications with minimal coding and simplified drag and drop, a flowchart, and a visual interface to integrate business logic. Covid-19 has forced the organisations for low-code application development. It saves money and requires less human effort for building applications with a language with a large user base. With low code, enterprises can create a feature-rich solution to fulfil their business requirements with fewer resources easily and quickly.
No-code development is among the best enterprise application development trends and will continue to grow in other software development fields.
8. Microservices
Micro-services are popular for structuring applications. It allows breaking the application into smaller parts that are manageable. Using micro-services, the efficiency of the software development outsourcing can be increased when their products are developed and deployed. One more benefit of micro-services is the improved communication between different parts of the application. This feature is very much useful for mobile app development.
9. Progressive Web Applications (PWAs)
The native apps deliver the best user experience and performance for mobile app development. However, developing native apps can incur a high cost as Android and iOS are developed and maintained with two different codebases.
Progressive Web Apps (PWAs) are web apps that deliver an exceptional user experience to native mobile apps. They are responsive and secure. They have modern browser capabilities and don't need to download an app while making a native mobile app experience. In addition, PWAs are linkable and always up to date. Flipboard is a famous example of a PWA.
10. 5G Network
The 5G network has been introduced in the market for a while, and communications experts predict it to be one of the leading enterprise software trends. It will improve the connection ability, and users will receive online offers worldwide. It will also enhance the speed of mobile connections for implementing complex innovations such as machine learning or augmented reality for mobile app development.
5G will also offer new avenues for mobile gaming and make communications faster and more accessible. Also, the developers will experiment with new applications and incorporate the best technologies into their enterprise solutions.
Conclusion
Staying updated with the latest in enterprise software development ensures that organizations adopt innovative solutions, enhancing efficiency, security, and user experience. Keeping abreast of trends also facilitates strategic planning, enabling businesses to align their enterprise development with best practices and emerging technologies.