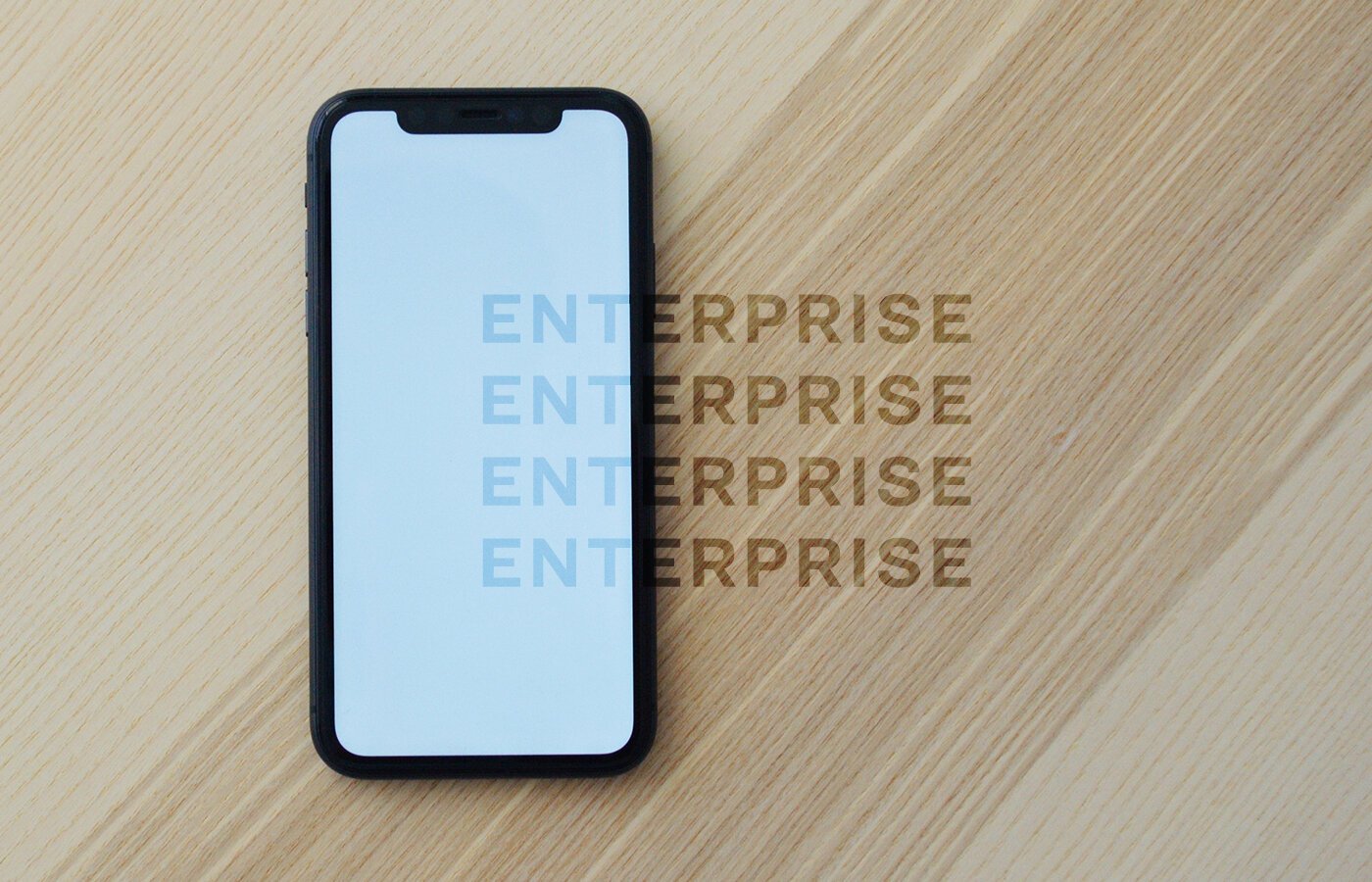 One of the brightest and wisest ideas is investing in enterprise mobile application development since it helps you in long run but you must keep several parameters and practices in mind while doing so. We live in an app-dominated world where we make instant decisions i.e., most people decide their fate or success with just a few clicks.
Ever wondered how many mobile applications do app stores stock on various platforms currently? Well, a lot. There are more than 3 million apps available on Google Play Store which is far more than Apple's App Store i.e., 2.2 million mobile applications. But the real question is how many of them are actually successful.
Just like our decisions, the fate of an app development company is also decided within just a few milliseconds once the app is downloaded. Mobile apps are an ideal way for enterprises to ensure better connectivity among their employees, which eventually brings transparency and improves efficiency.
What is Enterprise App Development?
Enterprise mobile app development includes a wide number of activities or functions of a business. It could be tracking sales, managing inventory, data analysis, etc. Building an enterprise mobile application development strategy requires deep knowledge of the development methods along with some crucial approaches.
Here are some of the best enterprise mobile app development practices that would help the developers to make the best out of the possible options.
1. Using the Right App Development Methodology
Companies need to carefully make a choice between the traditional waterfall and the low-code methodology when they initiate the mobile app development process. The waterfall method can't accommodate changes within a program after it has been deployed because you have to code from scratch for all the apps. While the low-code method is quite flexible and you can re-purpose the codes as it features reusable codes and modules.
2. Realizing Business Strategy
If you want to strengthen your company's online presence, you need to do a lot more than just building a mobile strategy. Entrepreneurs must ensure that their mobile application aligns perfectly with the organization's goals, be it short or long-term, vision, and mission. Not only this, but the company also has to consider its current market position, competitor's strengths along with the funding recruitment capacities.
This is why developers need to be well aware of these significant aspects of their company or client and should focus more on coming up with a mobile app that can help the enterprise to realise its pre-set long-term goals.
3. Audience Portfolio
If you are developing an app just for the sake of it, don't do it; stop right there. It takes a lot of time and effort to build an app and you must have a deep understanding of your users and the target audience.
Your app must offer some value to the users so that it ensures its space in their phones and does not get uninstalled in a day or two. Your apps will act as a bridge between you and your users, connecting the two of you with each other. Hence, it is crucial that you understand the mindset of the target audience which will act as a guiding map for developing enterprise mobile application.

4. Objectives of the App and Security Features
You must have clarity on why are you developing an app, what benefits will it offer to the users, and most importantly, what purpose would it serve. Not only this, you need to focus on how will it engage the target audience.
About security, cyber-attacks are increasing at an alarming rate and your enterprise mobile apps getting hacked would be the last thing your business would want. If the developers overlook the whole security aspect, it can lead to disasters. Hence, the developers should primarily focus on decoding the authentication mechanisms, network components, communications mechanisms, etc.
5. Outsourcing to Experts and Stringent Testing Methods
Each organization has different needs and objectives that are driven by their respective financial resources. For instance, some companies prefer building their own developing team while others prefer to outsource the responsibility to a mobile application development company. Understand your needs first.
Also, keep in mind that traditional app development platforms need to test their apps at various levels while a low-code platform-created technology solution requires zero testing.
6. Effective Data Management
Enterprise app development requires proper utilization of the available data in the best possible way and only experienced developers are capable of infusing data in the app with appropriate management capabilities. The only way businesses can gear-up to enhance business efficiency is superior data analysis.
7. Ease-of-Use Functionality
Ease of use is the most critical factor behind the success of enterprise mobile app development which is why you should get to know and use the functionalities of an app in order to accomplish official tasks. Ensure that along with easy navigation and clear content, your app should also be compatible with various platforms, devices, and screen sizes.
Endnote
App development for an enterprise might sound intimidating initially but it is all about implementing things in the right way. If you know your target audience well, have an understanding of your resources, then it all comes down to doing your job with perfection, and these steps will help you get there.