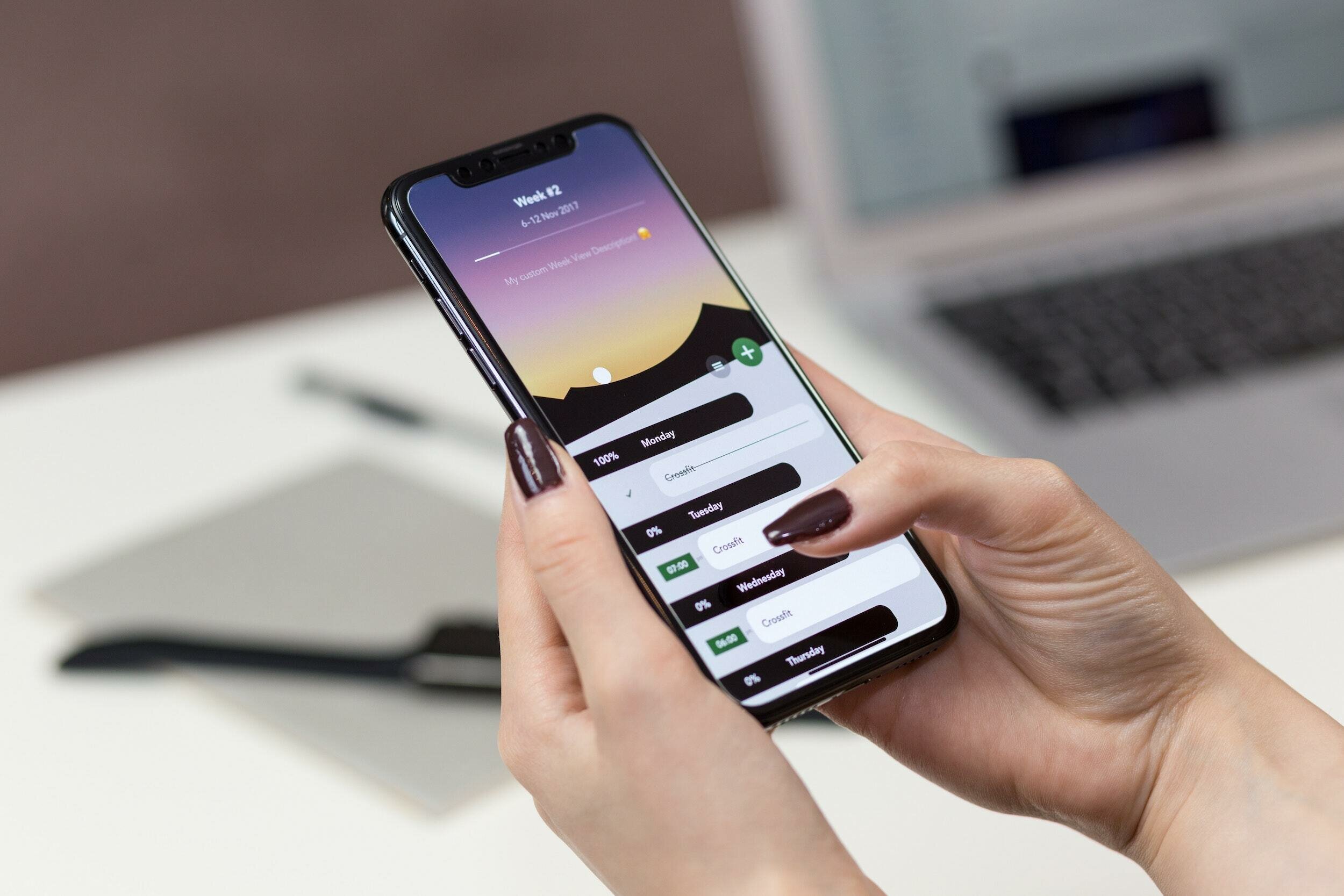 As a scaling ecommerce business, there are lots of things you need to get right to ensure sustained growth. Regular sales, engaging marketing, a loyal customer base, and more all go towards nurturing business growth.
But another thing that belongs on this list (and, indeed, ties many of them together) is a mobile app. These deliver a wealth of benefits for growing ecommerce businesses — read on to discover how you can benefit from a mobile app in 2019.
Mobile apps are just one part of the digital transformation that is taking businesses by storm. Find out how else it will change the future of business here.
It gives the customer what they want
First and foremost among the reasons why your scaling ecommerce business is simply that your customers want it. 85% of consumers state that they prefer mobile apps over a browser-based online store, highlighting the undeniable role of customer facing apps.
The reasons for this are numerous, but foremost among them is convenience. They are easier to use, quicker to load, and provide a seamless experience that is geared entirely towards the user.
Load speed, in particular, is an important factor for consumers. Indeed, 29% of smartphone users will bounce from a site or app if it doesn't meet their needs — that is, if your app too slow, they'll leave.
A mobile app simply does what every good ecommerce business does (and what every scaling one does better): giving customers what they want.
It provides customer loyalty for days
Customer loyalty is crucial to a scaling business's growth. A solid base of happy shoppers that love your brand ensures repeat sales, creates brand advocates, and provides social proof that attracts more customers as a result.
A mobile app is a physical commitment of loyalty to your brand. Customers who download your app show a clear investment for your business, revealing their love for your brand and an intent to buy from you further down the line.
For instance, rather than visiting your web store once, an app provides a one-click opportunity for customers to shop with your business again and again. It also serves as a visible reminder to your customers that your store is an option for when they're considering their next purchase.
This loyalty is further increased by creating a personalized experience tailored to the user. Recommended products based on past purchases, special offers, birthday messages, and other features make for a mobile app that customers will return to time and again.
In short: mobile apps facilitate customer loyalty by giving them a personalized experience that makes them feel a part of the brand they love.
It takes you to where your customers are
The way customers buy has changed a lot over the years. Where before they would have been confined to brick-and-mortar stores, in recent years the online world has become the primary point of sale for many consumers. But even that is rapidly changing.
Today, consumers expect a multichannel experience from the brands they love. They want to be able to buy and interact with a brand on social, on marketplaces, in messaging apps, even offline.
Mobile apps are just another addition to the multichannel experience, providing a supporting strut that fosters business growth. How? Simply by selling where your customers are, right there on their smartphone.
Mobile apps provide customers with another prong to your existing multichannel strategy. They combine convenience, a seamless user experience, and a personalized sales channel in a single app — this makes for a stellar multichannel experience that customers will return to time and again.
It fosters growth through technological innovation
Mobile apps do more than offer a function to your customers — they also place your brand at the forefront of what you do by using innovative technology.
Take augmented and virtual reality, for example. Ecommerce has more than its fair share of great brands taking advantage of AR/VR to improve their customers' experiences. For instance, the cosmetics brand L'Oréal is experimenting with AR-makeup application so customers can virtually 'try before they buy'. Such a strategy buoys their growth even further as an industry MVP.
A number of established online e-tail creators have (or are beginning to) incorporate augmented reality tech into their scalable ecommerce solutions as a means of nurturing business growth. Shopify Plus stands out in this instance due to its wholly immersive and intuitive augmented reality tool. It lets merchants create cutting-edge mobile apps that engage the user on a deeper level than your standard ecommerce app.
Scaling your business to an enterprise level is about more than just
It delivers a stellar user experience
A positive user experience (UX) is pivotal for business success. You could have the best products at the best prices, but if your website is cumbersome or difficult to use, they won't be worth a thing.
And even if your online store is optimized for mobile, it may still lack many of the features that your desktop web browser store offers. Many elements that make for a positive user experience on a desktop often fail to translate to a mobile device.
Mobile apps circumvent this by giving brands the freedom to create and customize their online experience. You can get rid of superfluous pages, buttons, and other elements and craft a streamlined experience that the user loves (and will return to again).
This positive user experience also benefits your business too. You can create an app that is entirely geared towards desired outcomes for your brand, such as encouraging your customer to purchase, find new products, sign up to a newsletter, and so on.
It drives conversions like crazy
Of course, the essential ingredient in successful business growth is sales. Those vital conversions are the wind in your ecommerce brand's sales. Anything that increases or fosters them is a must-have, and a mobile app is one of them.
Mobile apps return conversion rates 1.5 times higher than that of desktop-displayed online stores, and twice as many as those viewed on a mobile device.
There is a myriad of reasons for this, from positive UX and easier navigation to personalized marketing and higher engagement. But foremost amongst these reasons is the issue of cart abandonment.
One of the main reasons for customers abandoning their carts before purchasing is that the checkout process is too complex or time-consuming. Excessive numbers of fields to complete, confusing processes, or multiple checkout pages frustrate customers, preventing them from checking out.
Mobile apps retain customer information and provide a seamless checkout experience that negates much of this complexity. Consequently, customers are more likely to follow through with purchases, increasing your store's conversion as a result.
Mobile apps aren't a must-have for ecommerce businesses. You can still enjoy growth for your brand without one. But apps deliver a host of benefits for businesses, and it's an addition well worth considering. Armed with the knowledge above, you're ready to make the first step in your mobile app strategy.