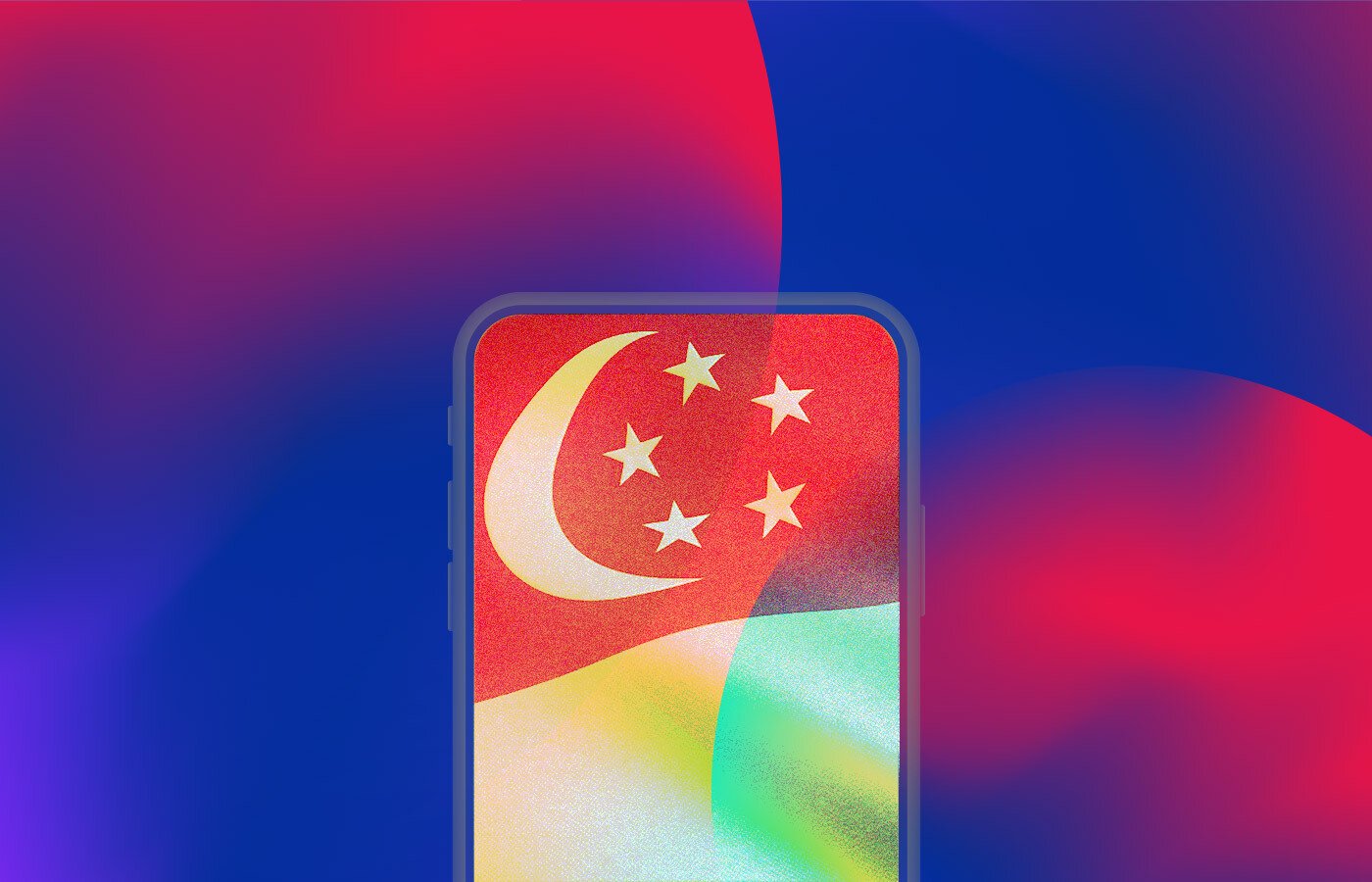 Smartphones and mobile devices have virtually taken over the world. Back in 2016, we recorded 2.5 billion smartphone users worldwide, and now, cut to 2020, there are a total of 3.5 billion global smartphone users.
In consideration of access to internet services, smartphones' proliferation is reducing digital disparity. As a consequence, the mobile application market is also thriving. How?
So, these statistics and figures present the public sector's opportunity to boost its productivity and work processes' efficiency by going mobile.
Today, over 80% of all Singaporeans own a smartphone. Even traditionally hard-to-reach populations such as low-income households and older adults can benefit from public services' availability through apps. So, government mobile apps necessarily provide better experiences to their citizens while unlocking the merits of data-driven decision-making via anonymized behavioral analytics of mobile users.
Enterprise-Focused Apps vs. Citizen-Oriented Apps
When we speak of government apps, we can classify them, based on their use, as:
As the name suggests, an enterprise-focused app is primarily designed for the public sector agency/organization's internal use. Such an application allows the organization's employees to potentially reinvent its work processes. This is a unique opportunity to capitalize on technology, especially by field workers.
For instance, emergency responders or human services caseworkers can operate as mobile workers and stay productive and efficient on the go. This can be done by means of reducing paperwork or field-based administrative duties.
On the other hand, citizen-oriented apps are meant for external use or for anyone who wishes to use public services. Such a government application aims to boost citizen engagement while making citizen-government collaborations and interactions easier.
Additionally, these apps enable the government to respond to emerging citizen needs and social challenges. These apps are a way to shift from a one-way service delivery approach to a more co-created and co-designed model.
For instance, Singapore has a smartphone penetration rate of roughly 150%. This has enabled the government to successfully implement and execute multiple national public service applications such as SingPass Mobile, Parking.sg, or the Police@SG mobile app. These citizen-focused applications bring the public services at the tips of the public and can be anything from a crowdsourcing app to a land transit-related app.
Besides, for a smart city like Singapore, government mobile apps have become an integral part of the smart city initiatives, enabling public services through ICT and sophisticated GPS-enabled sensors.
Mobile App Design Considerations
What goes into designing a mobile app? The key guiding factor is the type of device the app is designed for. For instance, a wearable like your smartwatch offers greater portability but provides restricted screen space for displaying information. Consequently, the app design is limited to personalized user needs.
Would you like to read how mobile apps are changing the public sector?

Similarly, tablets can be well-suited for the various field-based activities, while smartphone applications can be anything from a social networking app to a location-based service. From a software perspective, we have three kinds of app designs:
A native app uses the mobile device's hardware features, such as the camera, etc.

A web app is essentially a website designed using responsive web features for optimizing and accessing it from different devices.

Hybrid apps are a combination of both native and web apps. These apps have cross-mobile device features but need to be installed to access via app gateways.
To sum it up, public agencies and the government need to strategically assess their online offerings and keep the citizens in confidence while considering mobile app designs for various mobile devices.
Recommendations for Government Mobile Apps
As mobile app proliferation reaches a record high, governments worldwide must carve out a "mobile-first" strategy to proactively work towards their goal of a smart nation. We'd like to conclude this discussion with three obvious yet important recommendations for transforming mobile apps' present state in government.
Optimization of Mobile Services
Every mobile device has its own set of advantages and drawbacks. Strategic analysis of online services for mobile devices will yield the government agencies an added benefit of connecting with the conventionally underserved populations.
Assessing the Feasibility of Standard Data Structures
Public sector agencies can benefit big-time from the standardization of data structures. It assists in establishing a clearly defined governance structure, and then the apps can use it with little-to-no customization to enhance collaboration across and within agencies.
The public sector agencies possess an endless volume of public domain data. By following open data policies, these agencies can make this data usable in machine-readable formats based on unified standards. The pragmatic strategy facilitates creating a variety of socially valuable mobile apps.
Conclusion
From streamlining workflow to enhanced service delivery, governments across the globe can reap tremendous gains from their investments in mobile technology. Different public agencies may have different objectives and motivations, but the potential for transformation remains alike. Mobile tech presents a nearly unparalleled capacity to communicate, comprehend, and collaborate with the citizens — a chance that mustn't be dissipated.