Digital Design & Innovation Partner
Leading enterprises and startups partner with us to create high quality and engaging customer experiences. We work with partners to provide custom digital design and innovation solutions which helps develop digital experiences.
Technology Partners

We are recognised by and work closely with technology leaders to be the first to experiment and lead with emerging technology.

Discovery & Ideation
Defining opportunities
We use a design led approach to look at the world in a fresh way, notice things through new perspective and gather insights. The difference between a good product and a great product is in the small details, and this is what we specialise in. We work closely with clients as a trusted partner to develop a clear product vision and conduct design thinking workshops to create an aligned product strategy and appropriate budgeting. In order to discover which ideas are best, the creative process is iterative

User & stakeholder research
Competitive landscape analysis
Product discovery workshops

Design sprints
Usability testing
Interactive prototyping
Design & Development
Well designed & scalable products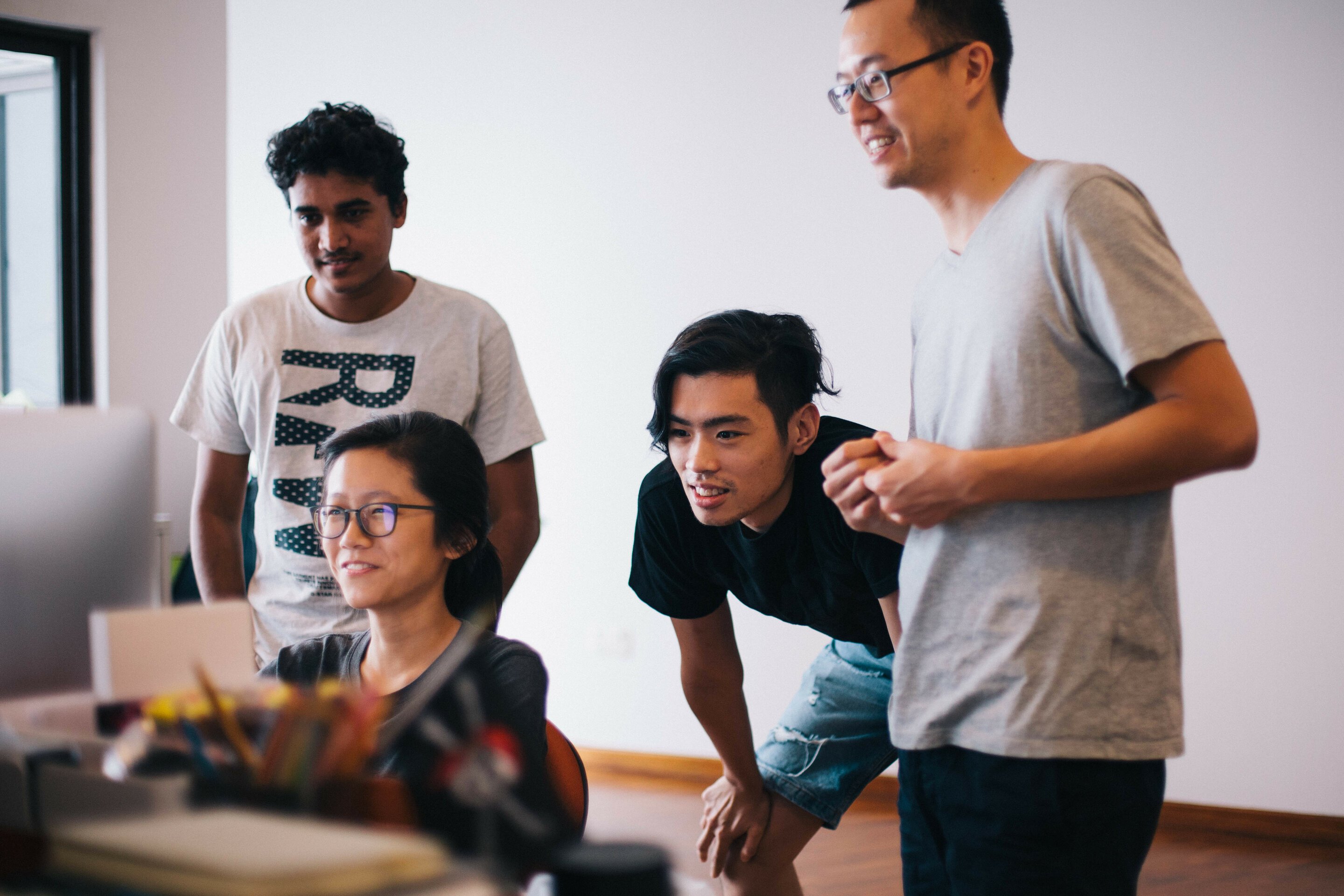 Our team of designers and veteran technologists tackle complex challenges through human-centered design. We explore and use the right technology combinations to drive your digital transformation strategy and open up new opportunities for your business.
Interface Design

App UI design
UX exploration
MVP prototyping
Usability research & reporting
Design system development

Development

CMS & business intelligence dashboards
Enterprise Deployment
Long Term Partnerships
Iterative improvements & maintenance
Digital products are evolving products and not a one time ship. We partner with clients to serve them long term and be part of the success story. Maintenance is a key piece of long term design along with transparency, and evolvability
24x7 monitoring
Regular reviews

Aspiration roadmaps
Year-on-year product updates
Beyond maintenance, we work with our partners to continuously evolve the products that we build.
Partner Workshops

Post Launch Reviews

Data driven iterations



We have been working with Buuuk since 2011. They are part of the reasons why many of Singapore Press Holdings marketing's digital executions are top-notch and unrivalled.

When our developer couldn't deliver UX to our satisfaction, we looked out for another partner to support our project. Luckily we found Buuuk. They understood our demands and provided our app with amazing UX and UI, which have received fantastic feedback from the users across APAC.