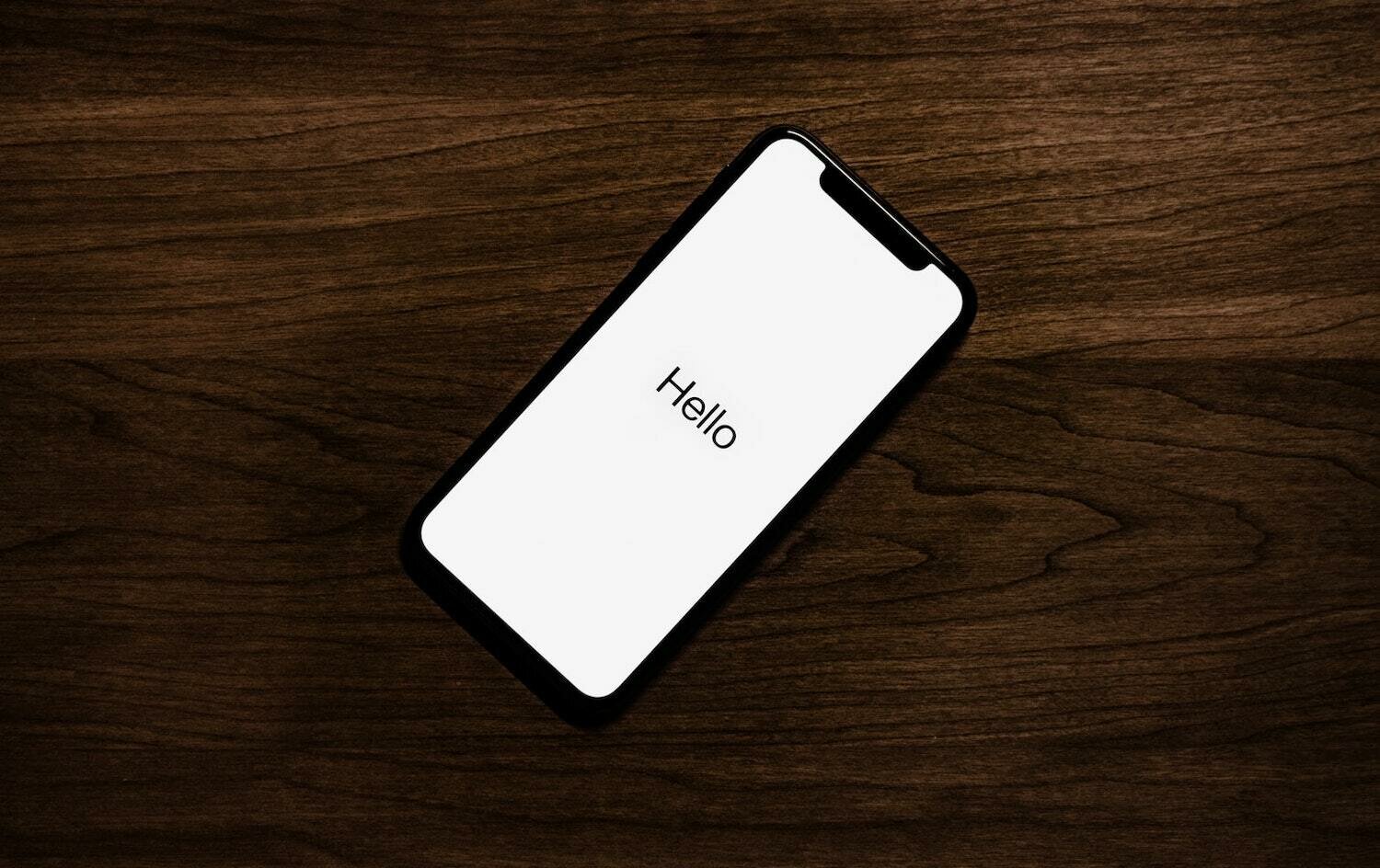 Outline: COVID-19 has disrupted the global economy and business continuity. Businesses need to manage cash and take actions for a turnaround to sustain themselves. Apple Financial Services provides Apple products and services on lease so that the TCO is reduced and technology obsolescence is managed. The Enterprise Development Grant program initiated by the government provides financial support to companies for projects that focus on core capabilities, innovation, and increasing market reach. The Fortitude Budget unveiled by the government provides financial assistance to startups with innovation capabilities and companies on the path of digital transformation.
The COVID-19 outbreak has disrupted the global economy. Lockdowns and movement restrictions have led to uncertainties in demand, supply, and growth. Companies need to proactively assess their operational and financial risks. According to Deloitte, if risks and vulnerabilities are not identified and managed, businesses can face liquidity pressures, issues in business continuity and impact of third party default.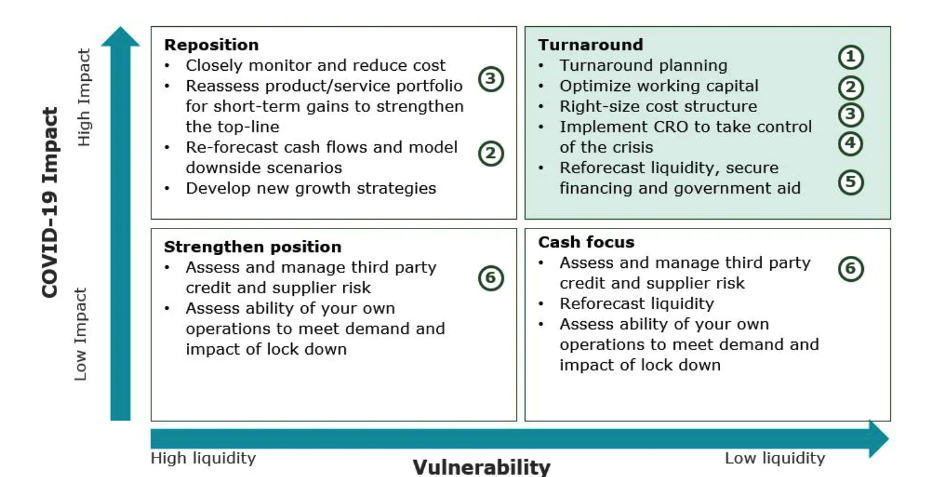 Source: https://www2.deloitte.com/
Companies must focus on business turnaround and strengthening their cash position. Here are some ways to manage business continuity and finance during COVID-19:
1. Apple Financial Services
Description
Apple Financial Services (AFS) provides options to lease Apple products. The lease can extend from 2-4 years. IT solution providers can suggest this model to their clients as it will be more cost-effective. They can opt for a 'device as a service' model and pay a monthly fee rather than incur capital expenditure. For example, a Macbook Air(2018 model) costs around S$1,599. A 3-year lease will cost around S$1351.44. This translates into a saving of 15.48%.
Benefits
It provides reduction in Total Cost of Ownership (TCO). There is upfront cost-saving on various Apple devices, software, services like Apple care, and Apple accessories. The contract can be amended to include non-Apple products.
Financing is flexible and can be done either by the company or the IT solution provider.
Apple provides a buyback/trade-in program so that customers can manage technology obsolescence and technology lifecycles.
Upgrades can be included in the contract if required.
Beneficiaries
Businesses in Singapore and Australia. More countries will be included over time.
2. Enterprise Development Grants
The Enterprise Development Grant (EDG) supports growth and transformation of businesses in Singapore. It provides financial assistance for projects that fall under the following categories:
Core Capabilities – Projects that focus on business strategy, financial management, human capital development, service delivery, or brand management & marketing.
Innovation and Productivity – Projects focusing on automation, process redesign, and innovative technology and products.

Automation – Social distancing has led to a surge in demand for automation solutions. Buuuk provides custom digital solutions that automate business functions. We have developed automated solutions for sales processes, secure money transfer, etc.

Process redesign – Innovative solutions that streamline workflows, remove redundant tasks, and measure performance are considered here. Our SMEs and technology professionals will collaborate with your team to reengineer business workflows to provide real-time data updates, better business insights, and improved process efficiency.

Product Development – Projects related to innovative technology and products that can generate revenue. Buuuk partners with clients to provide innovative solutions to reach a wider market and service customers in the "new normal." For example, we created a custom app for an online loyalty program for a retail brand so that their customers can do away with traditional paper-based vouchers.
Market Access – Projects related to M&As and expansion to new geographical and product markets.
Projects that qualify for the grant get funds for third party consultancy, software, hardware and manpower cost.
Benefits
Companies facing a liquidity crunch can restructure cash flows, optimize working capital, and manage suppliers and lenders.
Innovative automation solutions that redefine company processes and customer offerings lead to efficient workflows, improved productivity, and better customer service now and post the crisis as well.
Discovery of new markets for more revenue and wider presence.
Beneficiaries
A company that –

Is Registered and is operating in Singapore

Has at least 30% local shareholding

Is financially viable to complete the project for which EDG is applied for
3. Fortitude Budget For Digital Transformation
Companies are challenged due to reduced consumer spending and disrupted supply chains. Startups are unable to raise capital as banks and venture capitalists are reassessing portfolios to manage risk. The government of Singapore has therefore set aside S$333 million to help the economy. S$285 million is dedicated as investment in promising startups to match private investments of the same amount. Apart from this, financial aid will be provided to build digital capabilities in education, real estate, F&B sector, etc. Buuuk can provide apps for telecommuting, virtual events, e-payments, online learning solutions, and online food order and delivery.
Benefits
Businesses can ride the wave of digital transformation and implement technology solutions with long-term benefits.
Start-ups will resolve problems of cashflow and capital.
Businesses in various sectors such as real estate, F&B, and education will ensure continuity.
Beneficiaries
Startups that fulfill certain criteria, have strategic capabilities and competitive advantages and are approved by EDBI and SEEDS Capital.
Enterprises using PayNow Corporate, e-invoicing, or other e-commerce solutions.
Enterprises incorporating solutions to shift from offline to online business models.
Enterprises implementing advanced digital technology solutions by using the services of IT solution providers. Buuuk can partner with you to build solutions that will support digital transformation in your business.
Businesses that move quickly and take advantage of these opportunities will remain competitive and be ahead of the curve when we put this crisis behind us.