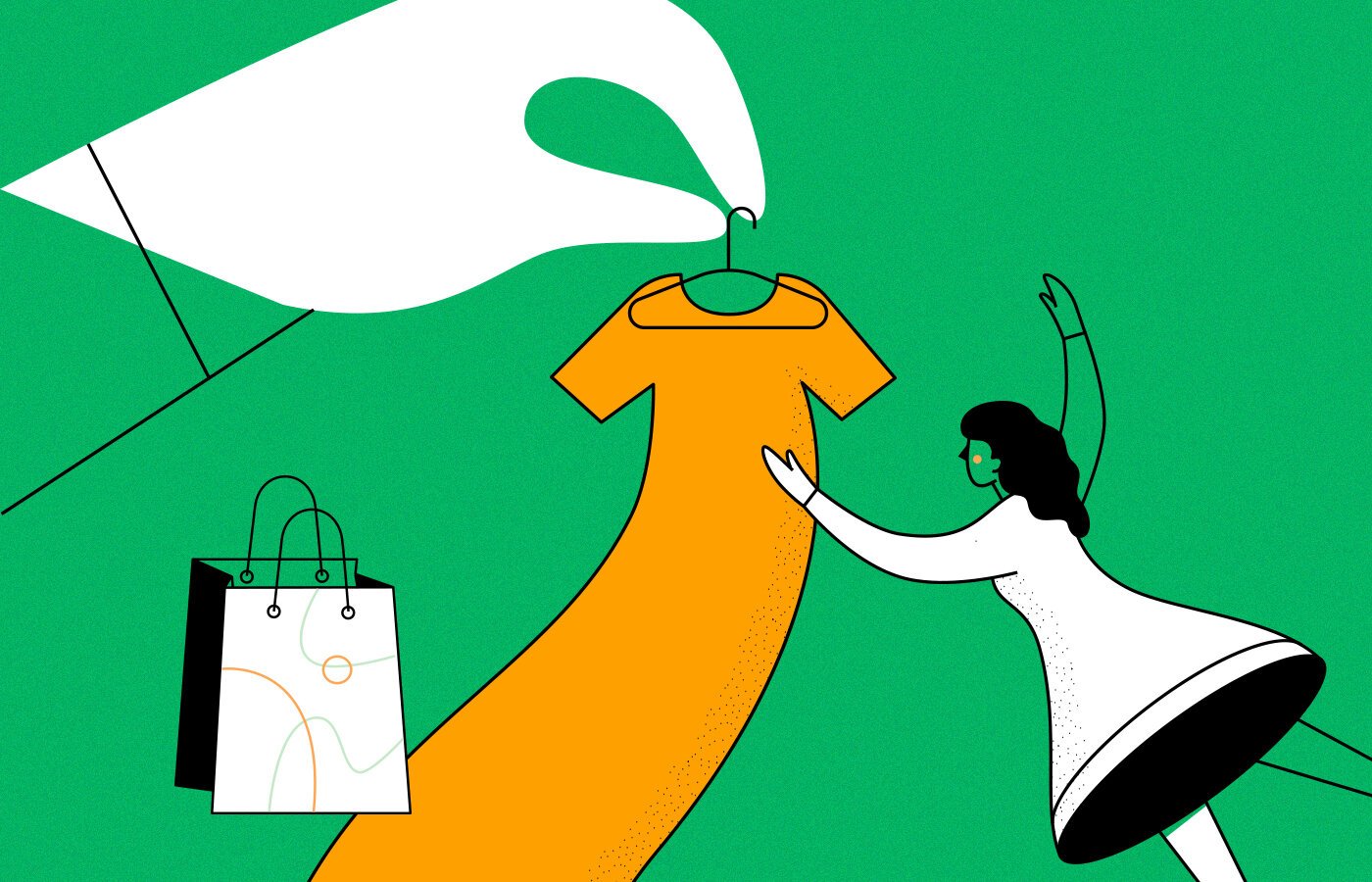 Customer experience has always been of critical importance in retail. In the last decade, brands have been working on expanding the digital channels of customer engagement and experience by employing sales enablement apps and more. And the pandemic accelerated that process to the point where several major brands launched new apps and services in 2020-21, ones that had been in the pipeline for quite a few years.
That said, here's some data to consider, from the Forrester Analytics Consumer Technographics® COVID-19 Survey:
33% of consumers don't plan to resume normal shopping habits immediately
55% of customers say they plan to slowly return to shopping in stores.
The above stats showcase that evolving customer expectations post the pandemic demands an intelligent mix of digital and physical retail experience. And this blog takes a look at six key digital solutions that can help brands achieve that balance, and deliver on the concept of experiential retail.
Before we dive into the details, here's a quick look at experiential retail solutions for 2022.

Online Shopping in Offline Spaces
A seamless omnichannel shopping experience where customers can:
#1 Buy online, pick up in-store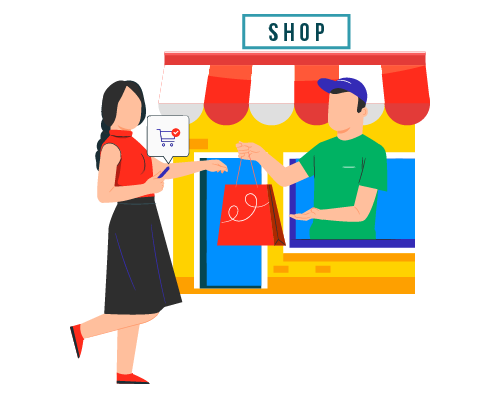 We have seen digital-native brands launch physical stores in 2019-20 with the biggest entrant being the Amazon Fresh Grocery Store. These stores allow customers to place orders and make payments on an e-commerce app, and visit the store to simply pick up their order.
In the post-Covid era, this combines the ease of online shopping with the convenience of an in-store pick-up that one can do at a time of their choosing. Additionally, it also gives customers the choice to spend as little time as possible in a crowded shopping setup and complete their purchase with minimal human interaction.
#2 Digital kiosks to experience products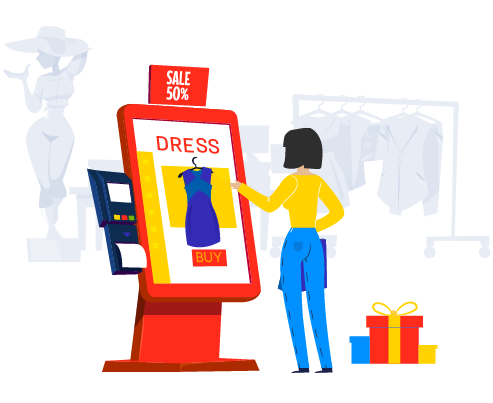 On the flip side, several retail stores are opting for in-store digital displays alongside their products that allow customers to engage at their own convenience, without interacting with a retail assistant. Customers can explore the physical products displayed, and also find out more information about them - ingredients, nutritional info, ongoing offers, etc., online via:
Digital screens or kiosks near the products
Scanning product QR codes to get the relevant information on your phone
Augmented reality for enhanced customer experience
#3 AR-enabled virtual try-on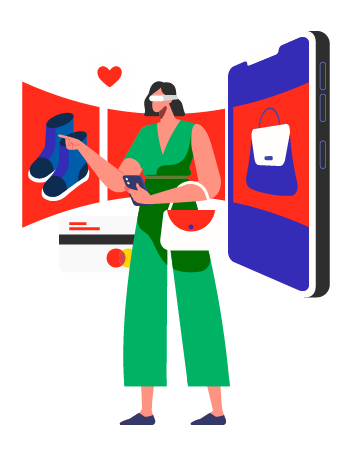 Products that sell on visual appeal - clothes, furniture, makeup, etc - are focused on offering seamless online trials to drive purchases. By 2019-2020, big names like L'oreal and Sephora, IKEA, and Lacoste were using AR-enabled apps to let customers quickly try out and buy the products they like. Post the pandemic, other brands are also ready to deliver similar augmented reality experiences. And it is driving greater sales, as with Shopify AR that is helping brands achieve 94% higher conversions with AR content.
While small independent brands can leverage in-built AR solutions on Shopify, for large brands, the best bet is to integrate AR capabilities into their retail e-commerce apps. Customers can discover, virtually try-on, and pay for their purchase all in one seamless experience.
However, AR solutions can also enhance the in-store experience with virtual try-on kiosks and smart mirrors. These allow customers to try out a whole range of merchandise, without the store actually having to procure and manage that much physical inventory. That makes it a win-win both from a customer experience and operations standpoint.
Sales apps for persuasive closing conversations
#4 Digital sales apps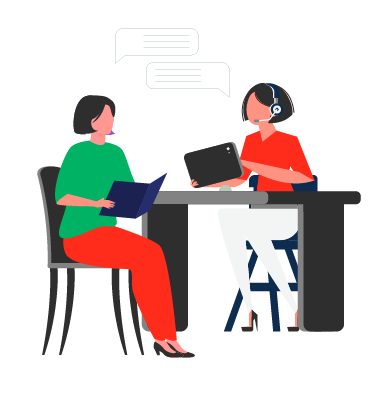 As customers get used to the quick selection and check-out processes on retail apps, they expect a similar experience even with in-store purchases. For brands that rely on sales reps to bring home the final conversion, sales apps are the way to deliver a smooth and efficient in-store customer experience.
In Singapore, Mercedez Benz armed its sales reps with a digital sales app that makes a variety of product and related data available at their fingertips, so they can easily address customer queries and facilitate a purchase.
Retail segments like mass-market and luxury automobiles, high-value lifestyle and electronic items, and more can all offer better customer experiences with intelligent sales apps. From the documentation to customisation options, to deals and financing options, sales reps can offer all this information to their customers in real-time, without ever leaving their side.
Highly integrated retail apps
Going beyond simply purchasing products, new-age retail apps can deliver:
#5 Voice and visual search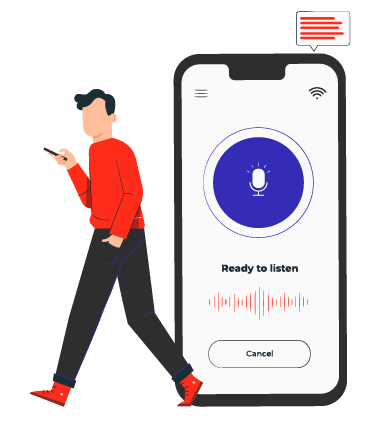 With Gen-Z and millennials managing their entire lives online, consumption patterns are driven largely by the products they see on their feed. And their first instinct is to open their go-to brand's app to see if they offer the same or similar product.
So visual search, where customers can simply take a screenshot of what they like and upload it onto the app to check if they find a match, is a key functionality to be integrated into retail apps. Taking things a step further, voice search i.e. simply speaking into the app to find relevant products, is also a capability that retails apps should integrate into their functioning.
While a major chunk of voice-based search currently happens on Alexa or Google Home, retail apps can make significant in-roads into this space. When done right, the ability to voice-search, virtually try-on, and then make the purchase on a single app can make retail apps the more preferred channel for voice-based shopping.
#6 Proximity-based personalisation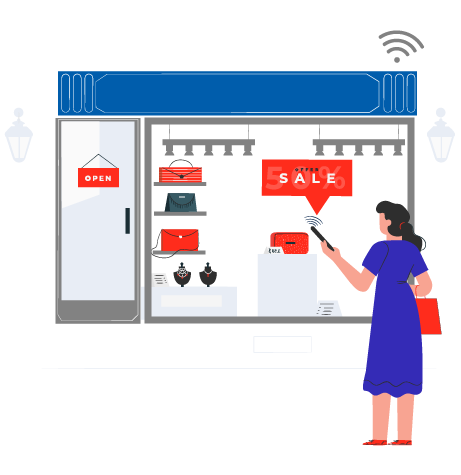 Brands can trigger highly personalised notifications on customers' apps when they detect their smartphones in close proximity to one of their retail stores. The fact that they are in proximity is detected by IoT solutions or RFID chips.
While these solutions have been talked about and implemented by a few brands over the last couple of years, the post-pandemic context makes them especially lucrative. Since the pandemic has caused a general reduction in the number of times people get out of the house, getting attractive offers for products while they are already outside will increase the likelihood of additional purchases.
In Conclusion
With a near-permanent consumer shift to apps and other digital channels, the retail landscape is dotted with opportunities for innovation. The key next step for retail businesses is to understand their market and consumer habits and zero in on the exact digital solutions that will have the biggest impact on customer experience and their bottom line. The other significant decision would be to partner with the right digital transformation team that has the experience and insight to deliver the solutions identified.
At Buuuk, we work with our clients to build future-ready digital solutions designed to engage users and drive conversions. Have a digital experience project in the works? Tell us about your project, and let's explore how Buuuk can help.