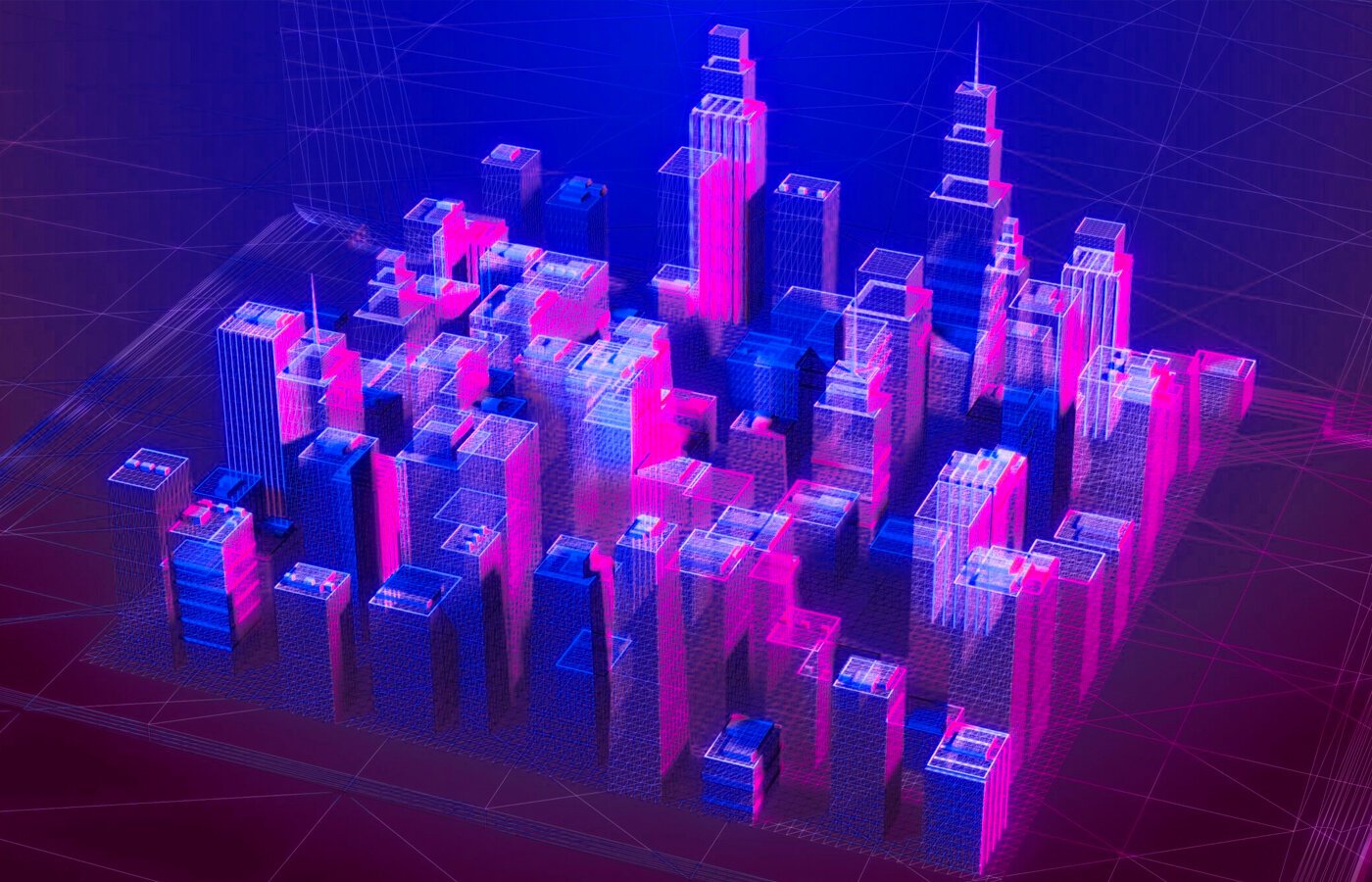 Real Estate has been the slowest in adopting digital transformation trends, but it's catching up fast. In 2021, real estate in Singapore registered sales of USD 2 billion, which was a 57% increase from 2020. The Singapore real estate market is expected to grow at a compound annual growth rate of 3.2% through 2018-2027.
This growth resulted from embracing certain technologies during COVID, which slowly became a trend. And now that we are in the third year of the pandemic, the real estate sector is realizing the rewards that come with adapting digital transformation.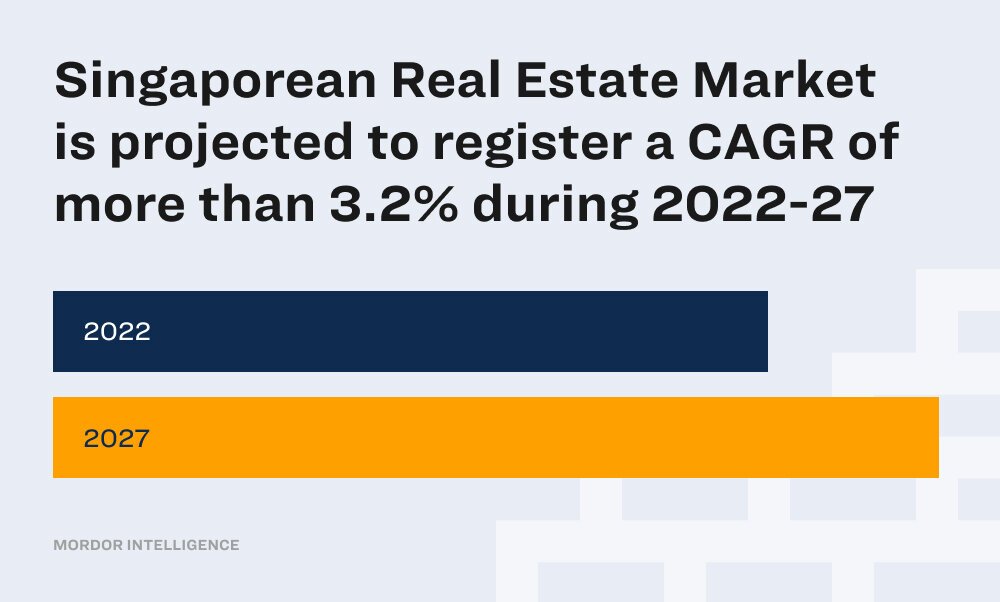 The top 5 digital trends in Property tech are:

1. BlockChain
Closing a real estate transaction requires exhaustive paperwork, leading to potential fraud and errors. The application of blockchain is envisioned to bring security, transparency, and efficiency to real estate transactions by automating and accelerating the process. Properties can be bought and sold via smart contracting, i.e. contracts made and signed digitally. This eliminates the middleman, thereby making the process more secure. Depending on the blockchain platform, transactions can also occur within seconds.
Example: While Bitcoin and Ethereum can handle 10 transactions per second (TPS), Solana can handle 50,000.
Time reduction in transferring land titles and effort reduction by eliminating paper-based records help stakeholders lower the transaction costs. Accenture predicted that blockchain implementation could reduce the costs of real estate transactions by more than 50%.
While the US has started accepting real estate payments in cryptocurrency, the day when this will become a trend is not far. The largest crypto sale ever witnessed in realty has been worth $22.5 million for a Miami Penthouse. It has hit the market again for a whopping $28 million, specifying that offers can only be made in Bitcoin. This signals crypto being accepted as the mainstream currency.
The Metaverse - When combined with virtual reality, blockchain is making it possible to buy virtual land. Republic Realm (a New York-based company) has bought digital land for $43 million in The Sandbox.
2. Augmented Reality/Virtual Reality & Drones
AR has and will continue to make properties accessible through virtual tours for including properties for sale, built or properties still in the design phase.
Real estate businesses can offer these tours through smart screens remotely or guided with high-end AR glasses in sales offices.
Example - PropertyGuru (a Singapore-based property search platform) offers VR goggles to view condos and flats. This was done after they launched their firm mobile showroom to increase customer engagement.
Zillow is another famous example that has been using VR for years now. Due to its 3D tours, it has reported an increase of 35% in its income.
According to Financial Times, 20% of homes were digitally sold between 2012-2015 with an expected increase of 30% by 2023.
Drones have also made it possible for construction companies to sell more apartments even before the building is operational. This is because the technology is being increasingly used to take pictures from the top and to market it well. 360-degree videos are also created so potential customers can know the property they are buying inside out.

3. Accelerated M&A Deals
M&A is booming and will continue to. Barrons reported that more than $5.6 trillion deals across all industries had taken place in the last year, breaking the record of $4.55 trillion in 2007. According to a report shared by GCA, 40 M&A deals by Q3 2021 were made in the proptech sector alone. This number gained momentum as it was only 18 for the year prior.
SPAC Insider reports that 613 SPAC deals were initiated last year, many of which involved real estate technology companies. In the coming years, SPACs will continue to gain momentum and will be in trend for proptech companies to go public.

Venture Capital (VC) firms also allocated a record amount to proptech companies. The 2021 Real Estate Tech Venture Funding Report made some huge revelations. It reported an increase of 28% in funding and an increase of 3.23% from the previous funding record of $31.6 billion. The bulk of this investment went into residential real estate, stated the CRETI report, capturing 49% of investment dollars.

These figures clearly indicate that M&A deals will continue to grow in 2022. And it won't be wrong to assume that the majority of these deals will be between VC firms and real estate technology companies or traditional real estate companies looking to expose themselves to technology.
4. Artificial Intelligence
Artificial intelligence processes vast amounts of historical and real-time data. Not just this, it also offers valuable insights derived from it. Through that, it enables risk management, understands buyer needs, and identifies property trends.
For investors, it helps analyze how ripe a property is for investment. It also helps them build predictive graphs so they can make more informed decisions.
Insight - Many put the efficiency of AI in real estate under question after the collapse of Zillow Offer in 2021. The strategy the company had put in use failed, leading to significant losses and mass liquidation of real estate portfolios. However, the failure was not because of AI predictions but because of Zillow Offer's over-aggressive expansion goals.
In fact, companies like iBuyers, OpenDoor, and Offerpad have expanded their operations after using algorithms and AI to buy/sell realty. Introducing chatbots is another way of automating communication with clients.
Thus, AI, when appropriately managed, can boost profits manifold. With the right set of examples in vision, AI in real estate will witness a glorious expansion.

5. Construction Management
Construction management is a tedious task. And when it comes to big projects like constructing shopping malls, the management becomes even more challenging. But with the Internet of Things (IoT), AI, and Machine Learning, the construction industry will see a transformation in 2022 and beyond.

It will save construction managers time and money by eliminating manual inspections as they'd be able to track progress in real-time digitally. This will not only ensure timely project completion but will also lower the losses in case of delays.

Adapting To These Digital Trends
It's surprising how even after the pandemic had put a halt on our lives like never before, the need for real estate technology continues to grow. While trends in the real estate industry keep changing, these are the top 5 digital transformations in property tech for now.
And history is proof that companies that adopt new trends early in stage make a name for themselves. The ones who don't just follow suit. Therefore, make sure you keep up with the trends by implementing them soon.