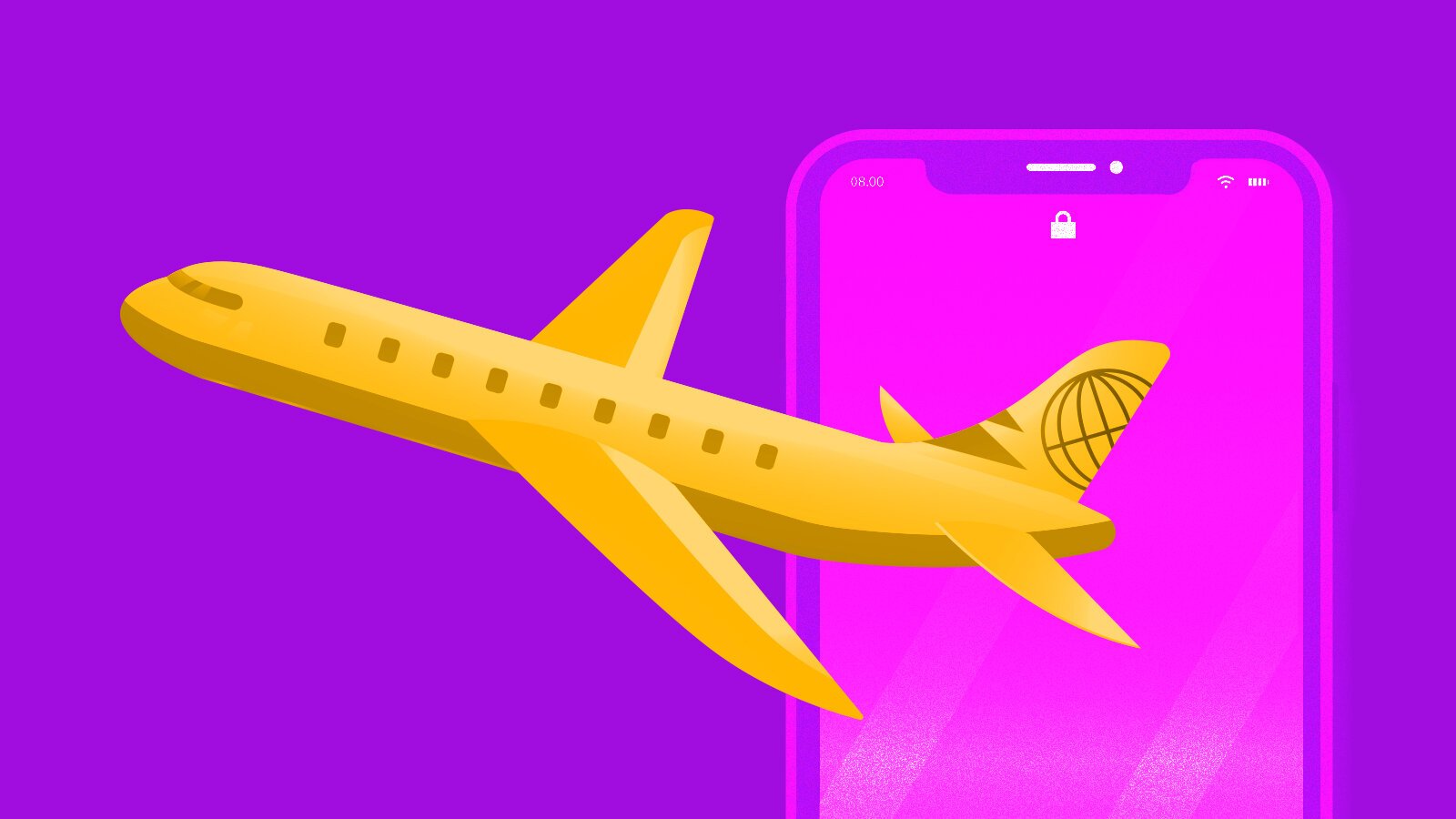 Digital disruptions are swaying the world and knocking off the legacy benchmarks every single second. And the airline industry has no second thoughts on this. According to a McKinsey report, ~80% of the top 20 airlines (by traffic) have mentioned digitisation in their investor communications! With digitisation as the core of every transaction, strategy, and operation, the entire aviation business ecosystem is galloping to achieve the maximum.
Why is Digital Transformation in the Airlines Industry So Important Today?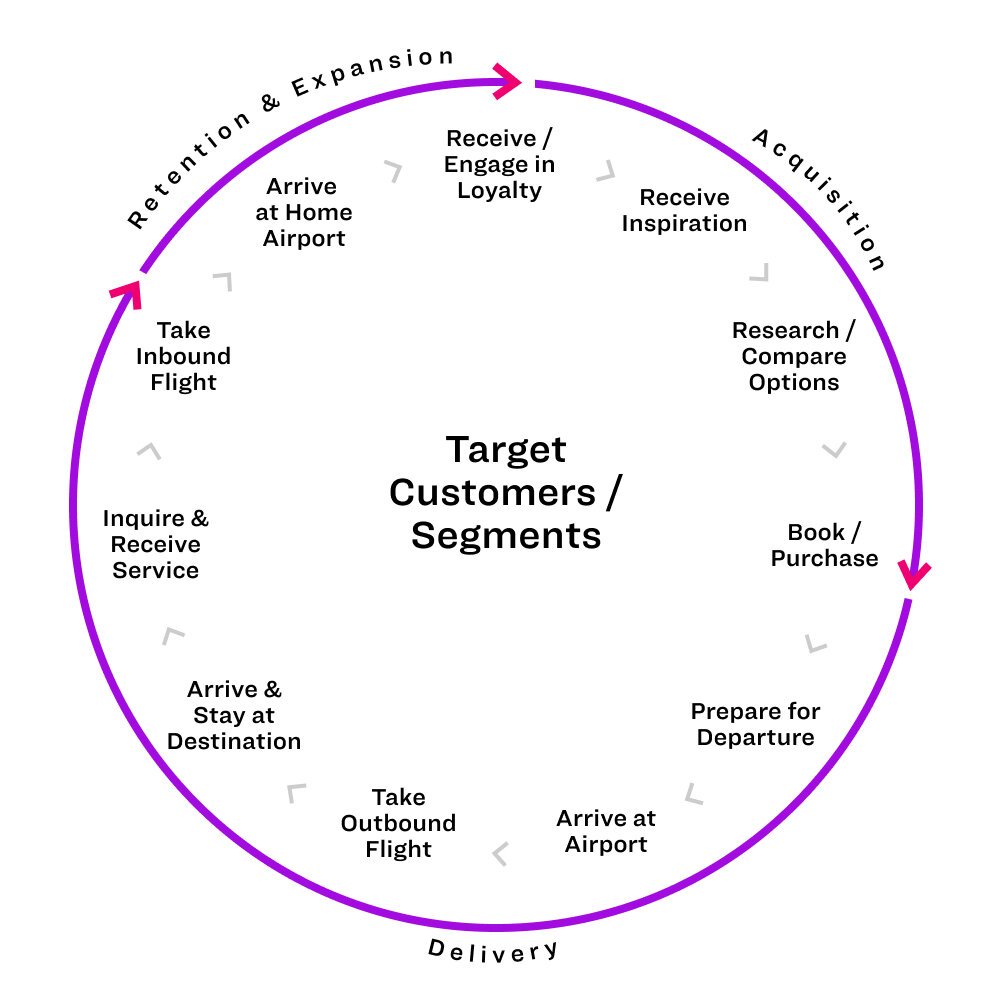 (Source: Deloitte)

Digital transformation can be advocated at multiple levels, but the most important is the decline in unit revenue by an average of 2% p.a. over the past two years. The reason is perpetual pressure for reduced prices even with increasing fuel prices, taxes, and labour costs. The profit margins have declined while the operational costs are skyrocketing. A major blow was faced in the past couple of years due to the COVID-19 pandemic. With such constraints, the need for cost-effective automated and digitised processes can significantly fuel the airlines. It is high time that the aviation industry drives customer satisfaction and creates sustainable business models through strategic technological implementations like artificial intelligence, machine learning, robotic process automation, the internet of things, digital call centres, and passenger data capture, among others.
Steps to Digital Transformation in the Airline Industry:
Assess. Evaluate. Plan. Strategise
Start with a top-to-bottom assessment of your business to set realistic goals.

Set benchmarks that are granular and intelligently applied across the entire business.

Evaluate your business critically.

Make assumptions and exemptions based on the latest trends and customer preferences.

Align them with business missions and analyse the compatibility.

Understand every aspect of the strategy – financial, economic, operational, etc.

Consider your investors and partners and get a clear perspective.
How does Digital Transformation in Airlines Help the Industry?
Digitisation brings smooth process flow
Consumers need everything at the tip of their fingers, be it searching for a flight, booking tickets, making secured payments, getting boarding passes, and so much more. The airlines industry has huge digital opportunities to deliver a better customer experience with multi-device adaptability and connectivity. According to McKinsey's survey report, the airlines only meet 2/3rd expectations of all passengers; the core expectations include – flight changes/rescheduling, ease with bookings with partner airlines and status updates.
Being a consumer-centric industry, the airline industry through aviation digital transformation can offer a smooth out-process flow. This can be embedded with hassle-free interactions and guided transactions to its customers.
Efficient Communication Through Digital Call Centres
The airline industry can benefit enormously through the inclusion of chatbots for guided interactions on their websites and applications. With the introduction of these AI-infused chatbots, multi-lingual, multi-level and mass communication can be made possible. Additionally, it helps in freeing up several human hours and relocating them to other production processes. In terms of functionality, these chatbots serve as the initial level of communication for your customers/potential customers with standard queries, which can later be transferred to customer support staff if not resolved.
Cost Efficient, Streamlined and Automated Process
The airlines industry can save on cost through automation of simple yet massively used processes like self-service, check-ins, etc., with simpler interface applications, integration with multi-device capability, machine learning and bots. Digitisation helps in streamlining and automating several manual processes and delivers over 8-10% cost efficiency! In addition to a better user interface, digital opportunities in airlines also help in classifying deeper consumer insights with the collated data. These insights can form the building blocks for more interactive and personalised upselling and cross-selling, leading to growth in revenue by ~5-10%.
Real-time Benefits with Introduced Agility
Digital connectivity offers agility to work seamlessly on a real-time basis. It also helps the airlines industry keep its websites and applications up to date with real-time schedule changes, notifications, updates, and much more. More importantly, agility can also help customers book tickets with partner airlines, reschedule, etc. It also helps in introducing new features of the applications to maintain a competitive edge and reduce the delivery cycle at large.

Overcoming Organisational Silos
Digitisation can help airlines in creating an interconnected portal for all its stakeholders, departments and service providers. This unified and centralised model/platform can omit several miscommunications and promote a more real-time update and communication efficiency across the business. It also helps in supervising the entire supply chain, tracking deviations and immediately attending to concerns and queries.
Best Utilisation of Consumer Data
The aviation industry collects a humongous amount of consumer data which mostly lies unattended and unstructured. With the introduction of RPA and AI, these unstructured data about customer intent and history can be processed into insightful reports. These reports prove immensely helpful in measuring product decision impacts, understanding customer preferences and changing trends, reducing user friction and curating a more personalised service feel. These data can also help airlines in understanding the customer's real pain points and analysing their actual digital expectations.
What NOT TO DO During Your Aviation Digital Transformation
Prioritising Business Need Over Customer Preference
Digitisation is a boon but, if not measured and implemented properly, can also prove to be a bane. Digital solutions of airlines should be strategised and well-consulted upon based on the immediate needs of consumers, the focus area of the airline company and the ultimate result expected. Several times, the airlines misjudge the immediate needs of its customers, like priority check-ins, flight rescheduling, payment preferences, etc., on the mobile application for business clients/frequent travellers.
Not Following the Technical Shift
Another common area of neglect is the non-mobile compliant airline website. Today, 90% of the transactional work is done on smartphones by Gen Y, Gen Z, millennials, and even Gen X! The airline industry needs to make its content mobile-friendly with an easy-to-navigate user experience.
Resistant Management Behaviour
Change is inevitable and should be imbibed to remain sustainable. Any digital opportunity in the airlines needs to be well accepted even within the management. There should be a collaboration of ideas and a holistic effort to learn the digital changes. Only when every hierarchy understands, supports and effectively runs the digitised approach can the benefits be reaped.
What Can Be Expected as the Result of Introducing Digital Opportunities in Airlines?
Digital investments in airlines can bring a multitude of benefits for the company and the industry at large. It will drive data-driven corporate strategies, insightful customer communications, and innovative operational models to suit changing customer needs, offer customised services, operate on multi-channels and deliver augmented and virtual reality experiences and e-commerce features.