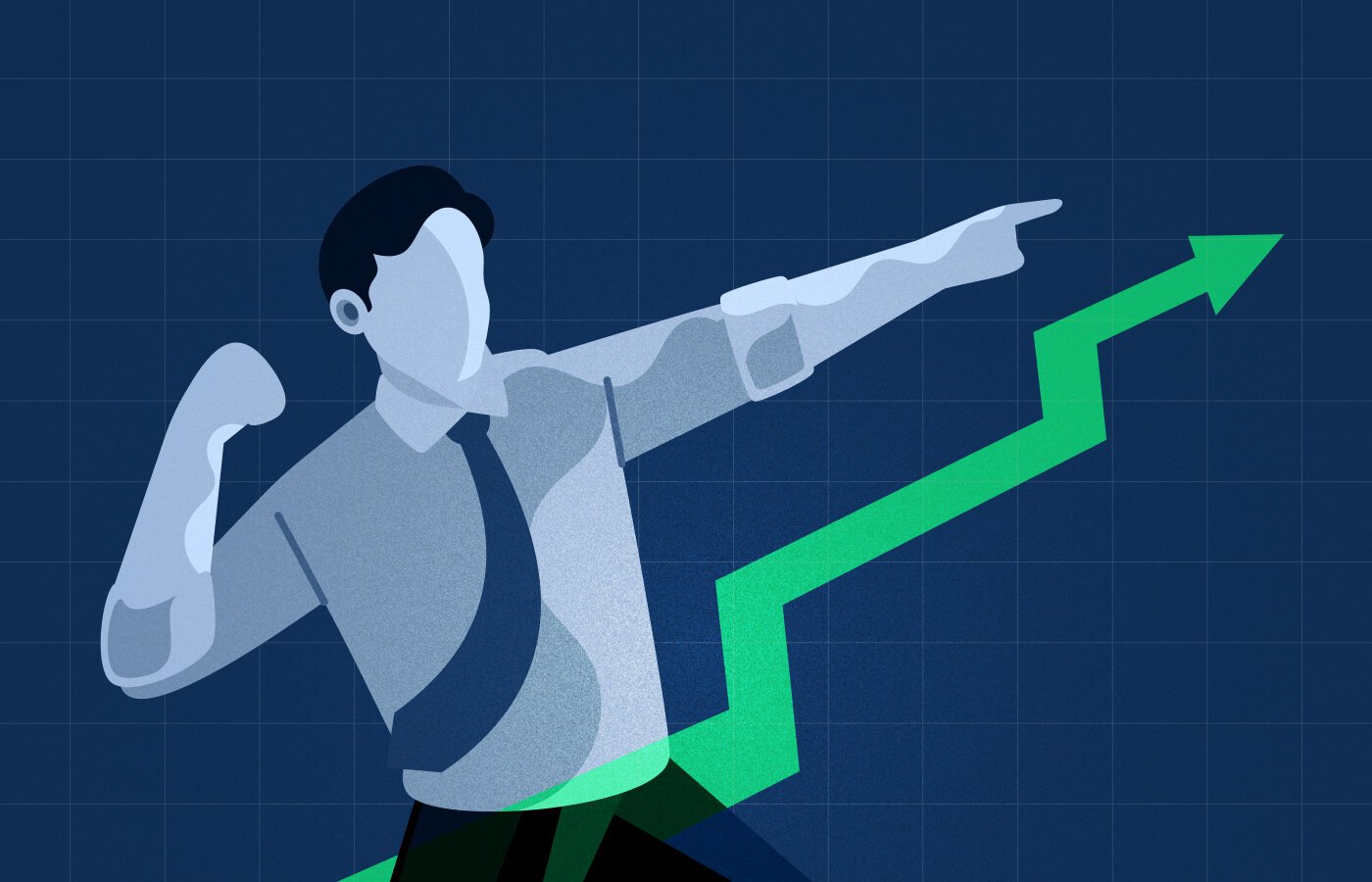 The right enterprise mobile apps or software can have a big impact on a company's productivity and success in today's fast-paced business environment. Having specialized applications that address particular business needs is essential given the growing reliance on mobile devices.

These apps offer a variety of advantages, such as streamlining procedures, increasing productivity, and boosting customer engagement. We'll look at why selecting the best enterprise mobile apps is crucial for companies looking to maintain their competitiveness in the digital age in this article.

Top Enterprise App Examples
When it comes to enterprise mobile apps, different businesses and organizations have different needs. Here are some instances of well-known applications from various categories, each with its own special features and remedies:

1. Microsoft Teams (App Type: Collaboration)
Features: Real-time chat, video conferencing, file sharing, project management tools.

Solutions: Facilitates seamless communication and collaboration at workplace, improves remote work efficiency.
2. Salesforce Sales Cloud Professional (App Type: CRM)
Features: Lead and opportunity management, sales forecasting, contact management.

Solutions: Enhances sales processes, improves customer relationship management, and increases revenue.
3. BambooHR (App Type: HR Management)
Features: Employee self-service, recruitment, onboarding, performance management.

Solutions: Streamlines HR processes, automates administrative tasks, promotes employee engagement.
4. SAP Concur (App Type: Expense Management)
Features: Expense reporting, travel booking, invoice management.

Solutions: Simplifies expense management, improves accuracy and compliance, increases cost control.
5. HubSpot (App Type: Marketing Automation)
Features: Email marketing, lead generation, social media management, analytics.

Solutions: Drives marketing campaigns, automated workflows, nurtures leads, and measures campaign success.
6. Cisco Meraki (App Type: Network Management)
Features: Network monitoring, security, device management.

Solutions: Centralized network management, enhances security, simplifies IT infrastructure.
7. Confluence (App Type: Knowledge Management)
Features: Document collaboration, content creation, team knowledge sharing.

Solutions: Improves team collaboration, centralizes information, fosters knowledge sharing and documentation.
8. Zendesk (App Type: Customer Support)
Features: Ticket management, knowledge base, live chat, customer satisfaction surveys.

Solutions: Enhances customer support processes, improves ticket resolution, increases customer satisfaction.
9. Logility, Inc. (App Type: Supply Chain Management)
Features: Demand planning, inventory management, order fulfillment.

Solutions: Optimizes supply chain operations, improves inventory accuracy, enhances order fulfillment.
These well-known app examples show the wide range of enterprise mobile apps that can be used to meet particular business needs and raise overall effectiveness and productivity.

Common Enterprise App Types And Their Role in the Enterprise System
Enterprise apps and enterprise software are created to meet the specific needs and functions of businesses across various industries. Here are some details on the various business mobile app categories and their corresponding purposes:

1. Management Information System (MIS)
Apps for management information systems (MIS) are made to gather, process, and present data in a way that aids in organizational decision-making and strategic planning. Managers and executives can access timely and pertinent information thanks to these apps' framework for collecting and analyzing data from various sources.
Examples: Oracle E-Business Suite, SAP Business One, Microsoft Dynamics 365.

2. Enterprise Resource Planning (ERP)
Apps for enterprise resource planning (ERP) integrate and streamline key business processes across various departments and functions of an organization. These applications offer a centralized platform for controlling and automating crucial processes, ensuring effective resource management and smooth information flow.
Examples: SAP S/4HANA, Oracle ERP Cloud, NetSuite.

3. Customer Relationship Management (CRM)

Applications for customer relationship management (CRM) are made to track leads, manage and optimize customer interactions, and improve customer service and sales procedures. With the help of these apps, businesses can create and manage solid relationships with their customers by having a centralized system to store and manage customer data.
Examples: Salesforce, Microsoft Dynamics 365 CRM, HubSpot CRM.

4. Decision Support System (DSS)
Apps for decision support systems (DSS) are created specifically to aid decision-making processes at various organizational levels. To assist in making well-informed decisions, these apps offer analytical tools, data visualization capabilities, and access to pertinent information.
Examples: Tableau, Power BI, QlikView.

5. Knowledge Management Systems (KMS)
Apps for knowledge management systems (KMS) are created to gather, arrange, and distribute knowledge within an organization, promoting teamwork and facilitating effective knowledge sharing. These apps offer a centralized and organized platform for storing and managing important data, best practices, and knowledge.
Examples: Confluence, SharePoint, Bloomfire.

6. Content Management System (CMS)
Apps for content management systems (CMS) were created specifically to make it easier to create, organize, manage, and publish digital content. These applications offer a centralized platform that enables companies to effectively manage the content of their websites, blogs, and documents.
Examples: WordPress, Drupal, Joomla.

7. Executive Support System (ESS)
The needs of senior executives within an organization are catered for by Executive Support System (ESS) apps. Executives can access crucial information and conduct strategic analysis using these apps' streamlined and user-friendly platform, which supports their decision-making processes.
Examples: Cognos, Executive Dashboard, Board.

8. Business Intelligence System (BIS)
Apps for business intelligence systems (BIS) are made to collect, examine, and display massive amounts of data from various sources within an organization. These apps give companies the tools they need to gather insightful data, spot trends, and make defensible decisions.
MicroStrategy, SAS Business Intelligence, Looker.

9. Supply Chain Management (SCM)
Apps for supply chain management (SCM) are essential for streamlining and controlling the entire flow of products, services, and information throughout a company's supply chain network. These apps deal with a wide range of tasks, from acquiring raw materials or components to delivering finished goods to customers.
Examples: SAP Supply Chain Management, Oracle SCM Cloud, JDA Software.
These enterprise app types cater to specific business functions and enable organizations to streamline operations, enhance productivity, and make informed decisions. Choosing the right app type depends on the unique requirements of each business.

Conclusion
Businesses have to decide on the best enterprise apps if they want to succeed in the current digital era. These apps are tailored to particular business requirements and tasks, and they offer a number of advantages like increased productivity, simplified procedures, improved customer engagement, and well-informed decision-making.
Enterprise apps are available in a variety of forms to meet different needs, from collaboration and customer relationship management to supply chain optimization and knowledge sharing.
Businesses can maintain their competitiveness, boost productivity, and promote growth in their respective industries by utilizing the power of enterprise apps. Adopting the appropriate app type is a strategic move that can have a significant impact on a company's success and help it move closer to achieving its objectives in the contemporary business environment.