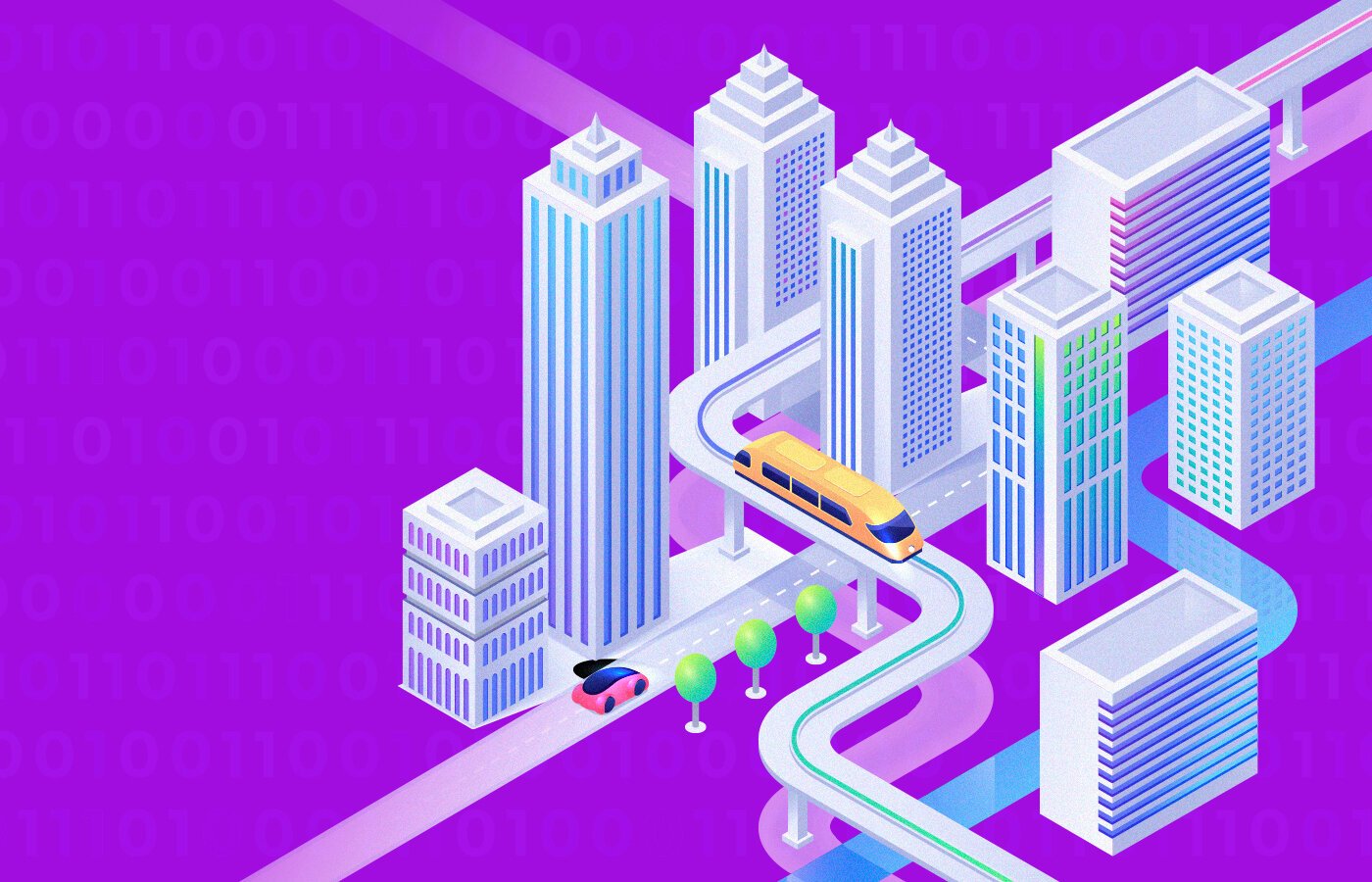 The benefits of big data innovations are leveraged across many industries that generate huge data sets in their transactions. This is especially true for real estate businesses, where a large corpus of data can potentially give out valuable and actionable insights.
Big data innovations in real estate lead to data-informed decision-making at scale, which helps businesses and customers have optimised deals. Most real estate players suffer from a lack of dynamically updated property valuation, and fair and precise risk assessment for property loans and insurance payouts. They use data to manage property development costs. Apart from this, they also struggle to make sure they don't overspend on marketing efforts and reach the right audience with the right messaging. It helps to maximise the returns of their marketing spending.

Big data innovations can address these shortcomings in real estate in a cost-efficient manner and plays a key role in property tech.
Big Data Innovations in Real Estate
Big data in real estate comes with cutting-edge innovations which simplify information. It makes advanced data analytics reusable, highly scalable, and near real-time when you want to move quickly and in the right direction. Decision-making becomes easy as many non-technical teams can use Real Estate Data Analytics to build data-informed narratives that ultimately lead to improved sales. You get to adapt to the ever-evolving queries and needs of a media-savvy customer. This helps you build relationships and pivot to different products as and when needed, without any errors or delays.
Here are some fascinating ways Big Data in Real Estate is driving innovation:

1. Dynamic evaluation of properties using AI models:
By using prediction algorithms, agents can feed relevant data to AI models, which determine the value of properties and keep them updated. Relevant data such as volume of sales, property features and their categories, ever-changing cost of construction, and property supply and demand trends can be used in these models to come up with updated appraisals of properties. This makes the market value of the property precise and fair. Agents can then obtain the value from these models in near real-time, and it won't cost the businesses too much to run these models. It's easy to maintain and upgrade these models and the infrastructure that is needed for these Real Estate Data Analytics models to function.

2. An improved risk assessment by using forecasting methods:
By looking at data across various markets and segments, autoregression and error correction models can be used to assess risk associated with real estate investments. These big data models take into account seasonal variability, macroeconomic inputs (inflation, per-capita income), as well as financial indicators, to fairly assess risk and provide ranges of error rates that can help insurance companies and actuaries give out the right insurance for buyers and owners. By leveraging historical data, regression models can tweak forecasts and improve their prediction capabilities while keeping error rates to a minimum.

3. Property marketing using cluster analysis:
Cluster analysis is another innovation that fundamentally works on similarity associations of data sets. Simply put, they help businesses understand data patterns to identify the similarity of performances in the property groups. Such analysis also helps in identifying periods when performance will be similar and when they will be divergent, and this data can be used for various use cases around how the properties are marketed, to whom, and when. For such Big Data Analytics For Real Estate, there are data sets available that can help users create buyers' personas by looking into their buying preferences, budgets, and inclination toward purchasing a property (or rejecting it). Keeping optimisation of marketing costs in the centre, cluster analysis can help marketers reach the right audience at the right time without spending too much money on ads and promotional activities.
4. Cutting property development costs using geo-modelling:
Geo-modeling can give useful insights which can help identify a given location's uniqueness and how that can be used to cut down property development costs and increase profit margins. Geo-modeling can help precisely identify high-value investments by looking into government records around significant infrastructural changes. Builders and promoters can then develop residential areas to align with available new and upcoming amenities, public properties, natural features, etc., and attach the correct price tags to attract investors and buyers. Thus, Big Data In Property Management can lead to profitable outcome

5. Personalised recommendations:
In real estate marketplaces such as digital listing websites, personalisation models can be employed to make recommendations better for buyers. Recommendations will vary for first-time buyers, seasoned investors, prospective leads, and so on. Personalisation models ensure that such marketplaces become a one-stop-shop for all kinds of consumers. For buyers, house-hunting can anyway be a time-consuming, tiring process, which follows a lot of paperwork once a deal is closed. As such, with personalisation, the search gets better as accurate and relevant information is highlighted first to the buyer. Showing advanced search filters can help the buyer plan their visits and prepare their next steps better. It can also help them grasp and retain data-heavy information that will be critical for their purchase decision.
While statistical concepts are widely employed in the above methods, multiple players in the industry are creating Real Estate Data Analytics products that can simplify these complicated models, systems, and processes for businesses. While the industry strives to alleviate price concerns and moves at a rapid pace, Big Data innovations become the tools of choice to enable investors, sellers, and buyers to understand the customised requirements and offerings of properties better. Global events like the COVID-19 pandemic have shown us how data-informed decisions can go beyond the scope of human imagination to come up with insights that can overcome technical process bottlenecks and socio-economic problems to help humanity.

Conclusion
Big Data innovations keep the fundamentals of Real Estate investing the same. They nurture the path to profitability, facilitate better relationships with consumers, and help create and extend opportunities the right way.
With newer digital transformation gaining a foothold in every industry, it's high time for businesses to scale their adoption of Big Data innovations and contribute to a better approach to how we think about data, information retrieval, analytics, and insights in the context of Real Estate.