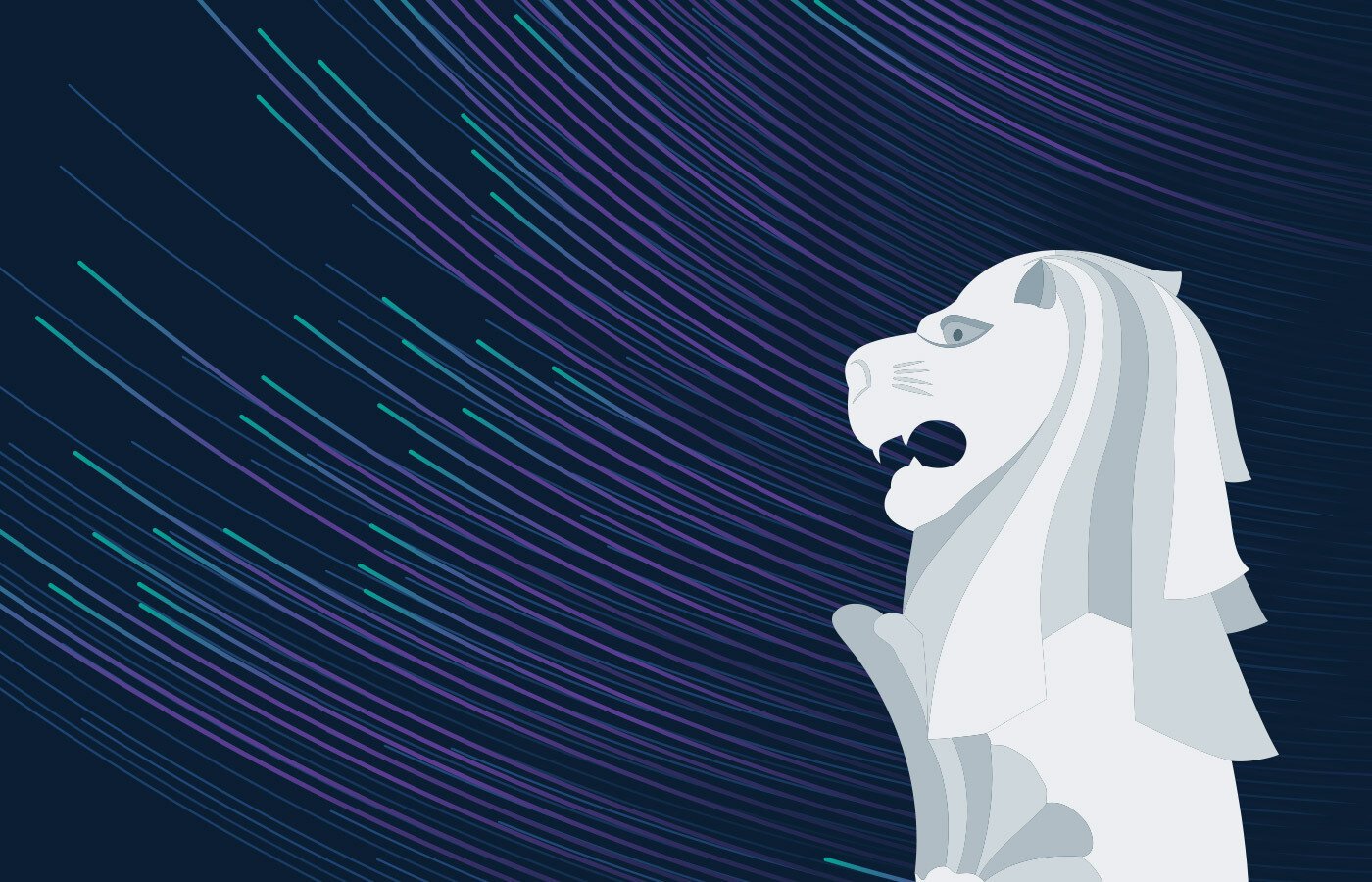 From developed countries to developing third-world countries, governments around the globe are working their way through the adoption of mobile technology. The idea is to enhance the technological capacities of the institution by enabling technology transformation within the public sector.
A mobile government or mGovernment holds the potential to unfetter location-based constraints in delivering public services. Nearly 6.95 billion mobile users walked the earth in 2020, and this number is expected to rise to 7.41 billion by 2024, as forecasted by Statista. Singapore alone has over 4.7 million smartphone users (as of 2019).
Simply put, mobile unlocks the scope of delivering public services anywhere, anytime, and to anyone. And unlike traditional e-government services such as voice calling and SMS text messaging, the scope for mGovernment extends to mobile networks and software by means of mobile applications and network services.
Drivers of Mobile Governments
The changing needs and demands of citizens act as a driving force for government agencies. Present-day citizens need public services on the go, which has placed tremendous pressure on governments to respond. Furthermore, by leveraging mobile apps and services, governments can enhance service delivery and governance.
For instance, Singapore NEA's myENV app offers push-notifications for heavy rains in certain locations, among other weather-related information. Similar sector-specific examples include New Zealand's organizations' reporting app called Snap Send Solve. It allows its users to make on-the-spot complaints to the respective agencies, making processes efficient and simpler. Some of the obvious benefits of mobile tech in public services are:
Strengthened public services' transparency

Greater accountability by the public sector

Greater citizen engagement and participation
Given this, the degree of the implementation of mobile tools is scarce compared to its benefits. Why? Agencies face the challenge of responding to greater demand for good governance and services and enabling tech transformation. Moreover, several agencies are bound by budget constraints or talent shortage in app development. On such occasions, public sector agencies can partner with third-party developers to acquire innovative products.
What Are The Best Practices to Go Mobile?
To tackle the inherent challenges of going mobile and harnessing its benefits, global governments can follow a set of emerging best practices. Allowing sustainable technological transformation and reinforcing organizational capacity to respond are the two basic requirements for promoting a mobile government.
1. Reinforcing Organizational Capacity to Respond
For exercising successful service delivery, governments need to outsource the share of responsibility to private-sector agencies, civil society stakeholders, etc. By restructuring the share of responsibilities, governments get to create valuable partnerships and collaborations with other sectors of the society.

Governments need to re-engineer existing processes and workflows to encourage the transition from traditional government tools to advanced tech-enabled mobile government tools.

Another critical aspect that governments must emphasize is the degree of security and privacy. Public sector agencies must establish trust within the consumer-class by combining technical and legal actions. The factors under consideration are the anonymity of users and personal information security.

Mobilizing and training government officials to develop and enhance ICT literacy levels concerning mGovernment tools.

2. Facilitating Sustainable Technological Transformation
Identifying gaps in the technological and app development ecosystem of the institution. By creating a holistic development strategy, agencies can coordinate with other sectors and acquire alignment with broader national development programs.

Public sector agencies need to encourage collaboration with non-government agencies to enable innovation. It allows the government to make up for the institutions' talent deficit by designing and piloting mobile apps via third-party developers and partners.

Make affordable mobile tech accessible to all stakeholders, including the conventionally underserved populations. For instance, with a high smartphone penetration rate of over 80%, Singaporean public agencies have a higher potential to deliver mobile services to a larger number of citizens as compared to other regions.

By allowing payments via mobile devices, governments can ease out the process of paying public agencies or receiving money from them. It further strengthens the scope for adopting mobile-based services by the citizens.

To drive tremendous success and adoption, local relevance, user capability, and cultural content of the technology are necessary. The idea is to build user-centric and demand-driven apps and services.

Governments can standardize data and technologies to enable the creation of mobile government services. For instance, Singapore's Land Transport Authority publishes datasets related to land transport for the use of enterprises, non-government agencies, researchers, etc. It enables these institutions to leverage the available data for generating innovative public service solutions. Necessarily, this is a way to promote public-private sector collaborations.

Attract citizens to the services and mobile apps by offering evidence of better service delivery and institution's responsiveness through the platform. Then, agencies can proceed by training users via community-level intermediaries to promote apps' adoption.
Parting Thoughts
The potential for the use of mobile apps and services in governments is immense; thus, mobile government poses as a potent tool to complement public sector services.
Certain developing governments cannot directly invest in mGovernment apps and services, but public-private collaborations encourage governments to take up mobile transformation programs and strategies.
Public sector agencies can benefit from boosted citizen engagement and elevated institutional capacity to address citizens' dynamic needs and demands. Consequently, governments are looking at improved government-citizen relationships with mobile government technology adoption and implementation.