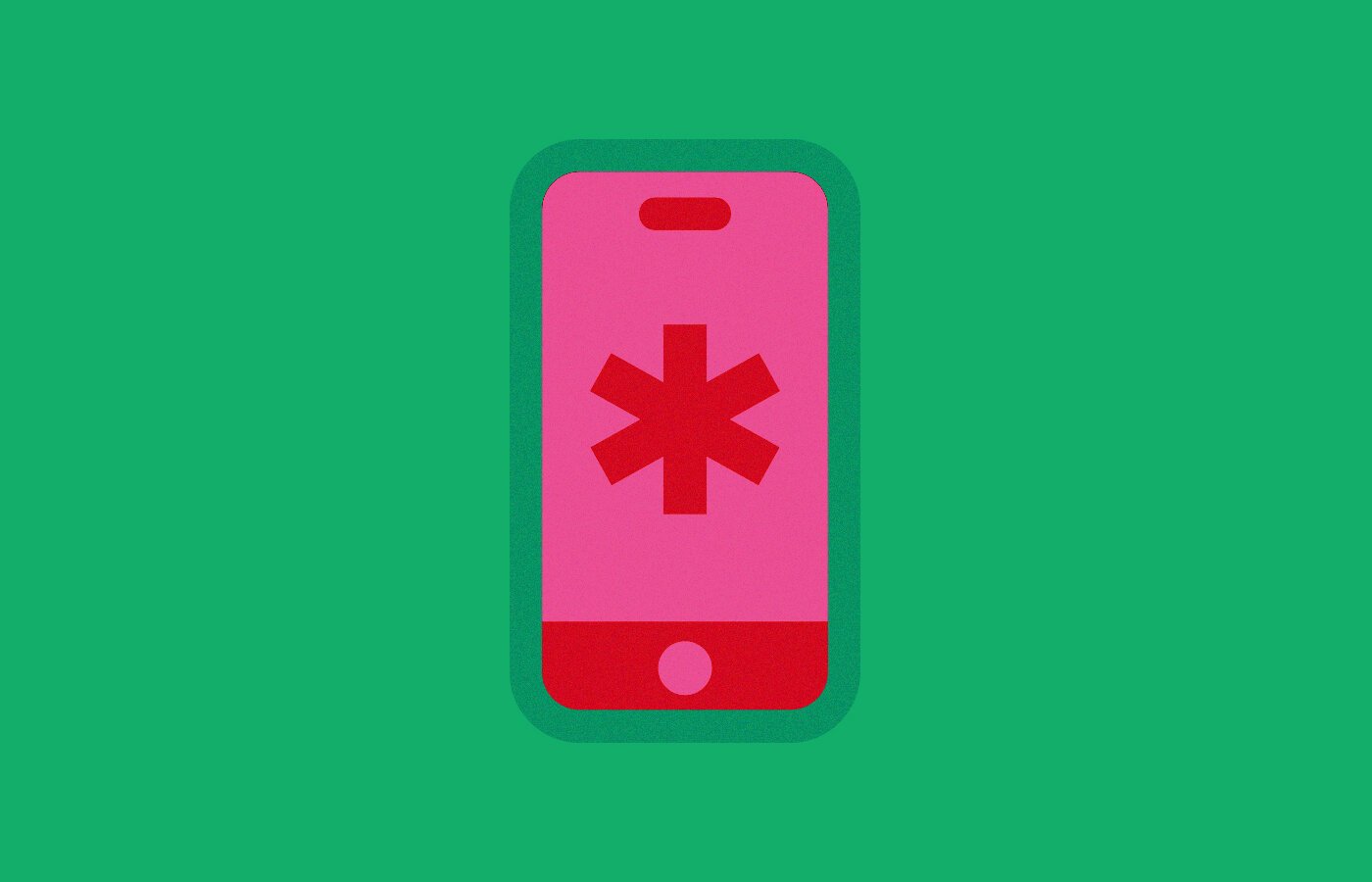 Frontline employees interact directly with customers and provide essential services to ensure the smooth operation of the business. Frontline workers are often the face of the business, and their interactions with customers can have a significant impact on the business's reputation. Sales enablement apps are one such example of brilliant use of mobile devices to empower the frontline sales teams.
Frontline employees must have access to sufficient supplies, tools, training, and mental health care in order to carry out their jobs successfully, prevent burnout, and advance their general wellbeing. Also, thanking them and acknowledging their efforts strengthens their loyalty towards employers and can increase employee retention rates. Mobile apps fill in this gap perfectly.
Would you like to read?: 5 Reasons To Invest in An Enterprise App for Employees
According to a 2020 survey, an impressive 96% of frontline workers expressed their desire for improved communication technology. Another strategy to consider can be to minimize redundant work.
Here are some more insights on how we can use technology to empower the frontline workforce?

Mobile devices customized to empower teams
Mobile devices serve as a crucial corporate tool that allows teams to work remotely, collaborate effectively, and access vital information whenever and wherever they need it. The following are some advantages of having highly-customized mobile devices your frontline teams:
Streamlined workflows: Workflows can be streamlined and jobs made easier by adding programs, tools, and capabilities to mobile devices that are specific to the requirements of frontline workers and mobile teams. They can use tailored apps, doing away with the need for several devices and manual procedures.
Improved communication: For the teams to maintain connectivity and information sharing, effective communication is essential. Workers may work in real-time and reach decisions quickly with the use of customized mobile devices that can feature communication tools like messaging apps, video conferencing, and push notifications.
Enhanced security: Security is a significant concern for mobile teams because they frequently handle sensitive personal data and information. Advanced security features on customized mobile devices, including biometric authentication, data encryption, and remote wipe capabilities, can lower the risk of data breaches and guarantee industry compliance.
Increased productivity: By giving mobile workers the appropriate equipment and resources, customized mobile devices can increase productivity. Front-line workers may work more efficiently, collaborate better, and produce better results if they have access to tailored applications and capabilities.
Controlled user experience: By making it simpler for mobile teams to use, browse, and engage with their devices, customizing mobile devices can help improve the experience for your employees, giving them quick access to everything they need.

Mobile Device Technologies to Empower Your Frontline Workers
Mobile devices can work as the critical touchpoint to access important information in real-time, communicate with team members, and streamline workflows.
Here are some ways how businesses can leverage mobile device technologies to enhance the capabilities and productivity of their frontline workers

1. Communication and collaboration tools
Frontline employees must be able to effectively communicate and collaborate because they frequently work in hectic and dynamic circumstances. Real-time updates, easy information sharing, and effective teamwork are made possible by mobile devices that have been tailored with communication and collaboration features. Here's why having these tools is now essential rather than a luxury:
Streamlined coordination: Frontline employees may interact, share files, and plan activities in real-time using collaboration technologies, regardless of where they are. This increases operational efficiency by streamlining operations, cutting down on delays, and making sure everyone is on the same page.
Enhanced situational awareness: Frontline staff members are able to provide timely updates, report incidents, and request assistance as necessary thanks to real-time communication and collaboration capabilities.
Documentation and knowledge sharing: Frontline employees have a central location to save and access key policies, procedures, and documents thanks to collaboration technologies. This encourages knowledge sharing, lessens the need for paper-based methods, and makes sure that all team members have easy access to vital information.
Examples of collaboration tools for mobile devices:
Frontline workers can easily stay connected, communicate successfully, and obtain vital information by incorporating these collaboration technologies into tailored mobile devices, which improves their fieldwork efficiency, coordination, and performance as a whole.
Google Workspace: Email, Google Drive, Google Documents, Google Sheets, and Google Meet are just a few of the productivity and collaboration applications that are available with Google Workspace. Regardless of their location, frontline employees can collaborate in real-time, share documents, and communicate effectively thanks to these tools.
Meta's Workplace: For teams and companies, Meta's Workplace (formerly known as Facebook Workplace) is a platform for collaboration. It offers tools for efficient communication and teamwork among front-line staff, including instant messaging, group chats, video conferencing, and file sharing.

2. Custom mobile applications
Organizations should provide frontline staff with effective solutions that boost their capabilities, expedite procedures, promote collaboration, and facilitate easier access to information and resources by utilizing tailored mobile applications. With the provision of solutions that are specifically catered to their requirements and concerns, custom mobile applications are a potent technology that may considerably empower frontline employees. Here are several major advantages to back them up:
Streamlined workflows and processes: Bespoke mobile applications can digitize operations, optimize workflows, and automate manual chores to save time and money. For instance, mobile applications can be created to let front-line healthcare staff electronically enter and update patient data, doing away with the requirement for paper-based records and lightening the administrative workload.
Enhanced data collection and analysis: Frontline employees can collect and analyze data in real-time using personalized mobile applications, which enables real-time data collection and analysis. Fast decision-making and data-driven insights are made possible by this, resulting in actions and responses that are more successful.
Improved communication and collaboration: Frontline employees may communicate and collaborate more easily thanks to custom mobile applications that enable real-time information exchange, task delegation, and updates. This encourages collaboration, cooperation, and quick thinking in dynamic and hectic settings.
Access to critical information and resources: Even in remote or difficult locations, frontline workers may instantly access critical information, protocols, guidelines, and resources with the help of customized mobile applications. This enables them to give prompt and accurate service and make informed judgements.

3. Integration with IoT
Frontline employees can use real-time data, automation, and predictive analytics to improve safety, efficiency, decision-making, and customer service by integrating IoT with mobile devices. By this integration, employees gain access to insightful information that helps them execute their jobs more efficiently and produce better results overall. When used in conjunction with mobile devices, Internet of Things (IoT) integration offers frontline employees various advantages. For frontline workers, combining IoT with mobile devices has the following advantages:
Real-time monitoring and data collection: IoT devices are able to collect and send real-time data from a variety of sources, including sensors, wearables, and machinery. For instance, IoT-enabled environmental sensors can deliver real-time data on air quality to mobile devices used by frontline health professionals, assisting them in identifying potential health hazards in a particular location.
Enhanced safety and risk management: Wearable IoT devices can track vital indicators and spot potential dangers like excessive levels of hazardous gasses or risky working circumstances. Workers are able to take necessary action to reduce hazards and maintain their wellbeing thanks to the ability of mobile devices to receive alerts and warnings.
Efficient resource management: By delivering real-time data on equipment performance, energy usage, and resource utilization, IoT integration enables efficient resource management. For instance, frontline workers in manufacturing can schedule preventative maintenance and check the health of their equipment using mobile devices coupled with IoT sensors, reducing downtime and increasing employee productivity.
Predictive analytics and decision support: Frontline employees can find patterns, trends, and anomalies that aid them in making decisions by examining historical and current data. For instance, utility personnel might foresee equipment breakdowns, schedule repair in advance, and save expensive downtime by employing predictive maintenance analytics based on IoT data.
Improved customer service: Employees can offer individualized and effective service by gaining access to consumer data and preferences via mobile devices. For example, in the hotel sector, IoT-connected devices can allow frontline workers to receive real-time guest requests and preferences, delivering a seamless and customized experience.

4. Analytics & Reporting tools
Frontline employees can harness the power of data, make wise decisions, and improve their performance, efficiency, and effectiveness by using analytics and reporting tools on their mobile devices. These technologies support a data-driven method of issue solving, encourage accountability and openness, and support overall operational excellence. When coupled with mobile devices, analytics and reporting solutions give frontline workers useful insights and data-driven decision-making capabilities. The following are some major advantages of using analytics and reporting tools:
Performance monitoring and optimization: Workers can evaluate their performance, set goals, and make data-driven changes to improve it by utilizing real-time data and visualizations through mobile devices.
Data-driven decision-making: Frontline employees have mobile access to valuable data and useful insights thanks to analytics technologies. As a result, they are better equipped to decide based on current facts, trends, and patterns.
Enhanced productivity and efficiency: Using mobile devices to analyze data and performance metrics, employees may streamline processes, cut waste, and boost overall productivity.
Real-time monitoring and alerts: Mobile analytics systems can offer real-time monitoring and alerts for important events, abnormalities, or performance thresholds. For instance, alerts on patient vital signs can be sent to front-line healthcare staff, enabling them to react quickly to any sudden changes or emergencies.
Evidence-based reporting and documentation: Frontline employees may produce precise, standardized reports and documentation in real-time thanks to reporting tools coupled with mobile devices. As a result, administrative activities are streamlined and vital data is effectively gathered.
5. Knowledge Management Systems (KMS)
Frontline employees gain a lot from having a Knowledge Management System (KMS) incorporated onto their mobile devices since it makes it easy for them to access, share, and contribute to organizational knowledge. The advantages of integrating a KMS with mobile devices are listed below, along with the obstacles it can aid in removing:
Advantages of mobile device integration of a KMS include:
Access to critical information: A KMS gives frontline staff members immediate access to a consolidated knowledge base that contains papers, manuals, steps, best practices, and training materials. Workers may access information while on the go by integrating it into mobile devices, ensuring they have the necessary information at their fingertips when they need it most.
Improved decision-making: Frontline employees may make decisions based on current, reliable information thanks to mobile access to a KMS. They can address problems, discover solutions, and provide clients with high-quality services or support because they can easily find pertinent resources, guidelines, and expert insights.
Collaboration and knowledge sharing: Collaboration and knowledge sharing among frontline employees are encouraged by integrating a KMS into mobile devices. With discussion forums, wikis, and shared documents, they can share their knowledge, cooperate with colleagues in other regions, and share lessons learned. This encourages a culture of ongoing learning and makes it possible for teams to use their combined knowledge to address challenges.
Training and onboarding support: For new hires or frontline employees who need ongoing training, a mobile-integrated KMS can offer on-demand tools and training materials. Users may quickly complete the onboarding process and keep their skills current by instantly accessing training modules, videos, and tutorials from their mobile devices.
Standardization and consistency: Consistency in procedures, operations, and service delivery is ensured through a KMS incorporated into mobile devices. Having access to standardized templates, instructions, and checklists helps workers produce work that is more consistent and accurate.
A KMS that is embedded into mobile devices can help with the following bottlenecks:
Information silos: By combining knowledge from diverse sources onto a single platform, a KMS eliminates information silos. It supports frontline staff in overcoming the difficulty of fragmented knowledge and guarantees that important data is available throughout the company, regardless of geographical or departmental boundaries.
Time constraints: Frontline staff may swiftly retrieve information with mobile access to a KMS, cutting down on time spent looking for solutions or waiting for responses. By doing so, the time barrier is removed, allowing employees to effectively manage urgent circumstances or offer consumers prompt, correct solutions.
Limited connectivity: Limited connectivity can be solved by mobile devices with an offline mode capability. In order to ensure access to vital information even in locations with weak or no network service, frontline employees can download necessary knowledge materials in advance.
Rapid updates and knowledge dissemination: Organizations can directly transmit real-time updates, announcements, or policy changes to the devices of frontline workers by using a mobile-integrated KMS. By doing this, the communication bottleneck is reduced and staff are kept up to date on organizational changes and new information.
In conclusion, incorporating a knowledge management system into mobile devices provides frontline workers with immediate access to crucial information, improves decision-making, fosters collaboration and knowledge sharing, supports standardization and training, and aids in overcoming information silos, time restraints, poor connectivity, and delays in knowledge dissemination. Frontline employees are given the knowledge they need to succeed in their positions, provide top-notch services, and contribute to organizational success.