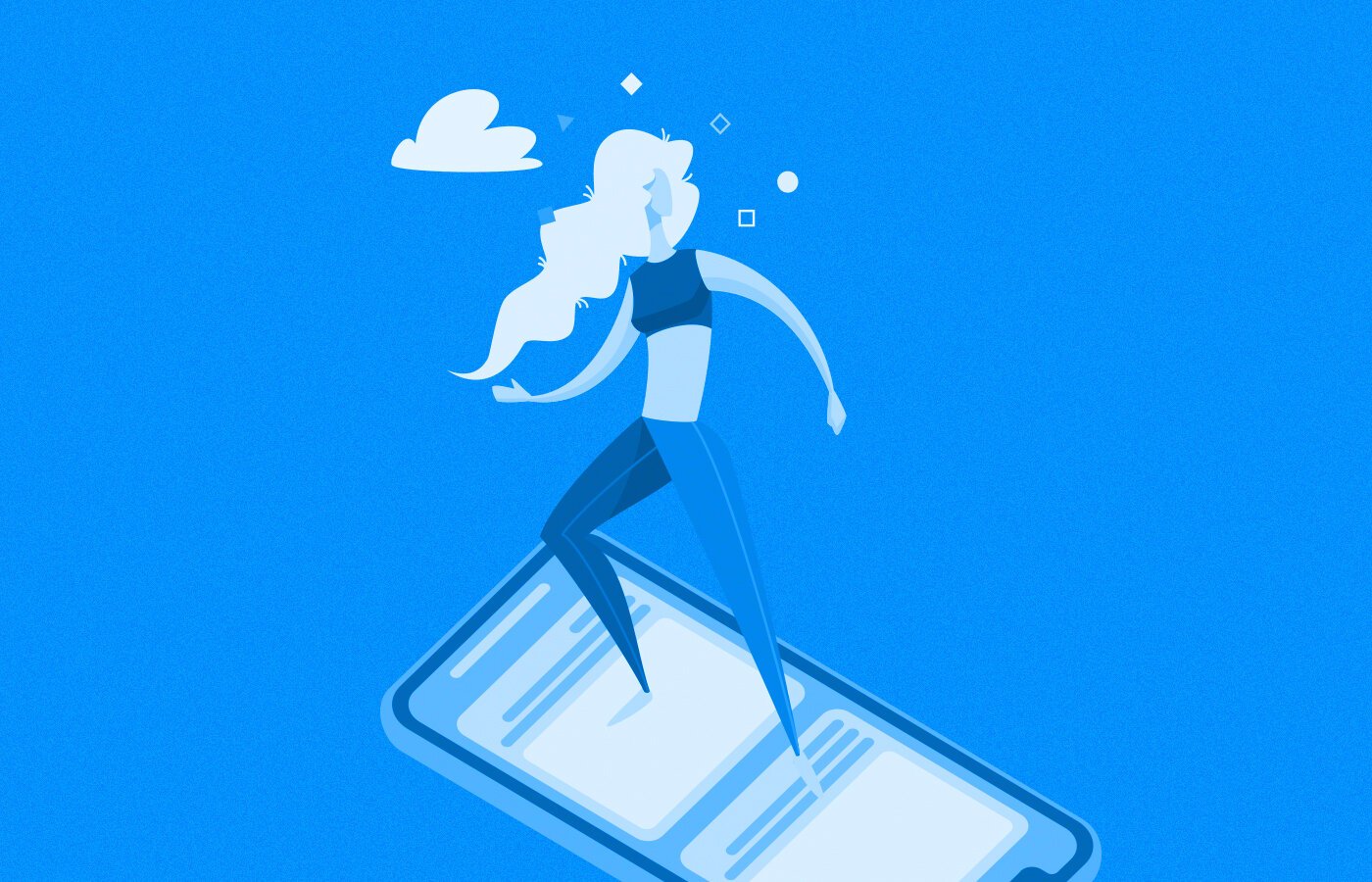 Digital transformation has become a necessity for businesses all around the world. The key decision-makers of a business, right from top management to middle management, are needed to identify and create the necessary excitement for a successful digital transformation.
Moreover, the need for digital transformation took a fast road with the emergence of the covid pandemic. Now more than ever, businesses need to align themselves with the current digital transformation trends for the success of their digital product strategy.
According to a report for BCG, over 80% of managers say that digital transformation has helped their business counteract the slowdown due to the ongoing pandemic. So, organisations need to have first-hand experience with the current digital changes, but before that, organisations need to identify the top digital transformations that are going to help their business grow at a rapid pace this year.
Top Digital Transformation Trends
1. Connectivity: 5G
5G stands for the 5th generation wireless network. It is the successor to 4G and has a higher speed and lower latency than the 4G LTE network.
5G is the perfect way of paving the road for a fully digitalised and connected world. 5G can tap into multiple markets and have high values in industries that are in need of 3D robotic control, remote medical control, and virtual reality.
According to a report from the GSA, over 58 countries will have 5G networks by June 2021. It is estimated that 5G will reach 1 billion users in 3.5 years. When compared with 4G, which took approximately 4 years, and 3G took 12 years. With time, the technology is reaching new speed both in the technical quality and adoption speed.
South Korea was the first country to deploy the first 5G network. The country will be at the forefront of the adoption of the 5G network.
Hardware compatibility for 5G
The 4G network had custom hardware and proprietary software. But the 5G network in its drive for a lower cost uses interchangeable COTS Arm or x86 servers that run on open-source software stacks. This brings the price of the 5G network significantly lower.
Potential benefits of the 5G network
Implementing faster & network efficient digital connections through 5G in "mobility, healthcare, manufacturing, and retail could increase global GDP by $1.2 trillion to $2 trillion by 2030," McKinsey believes.
The 5G networks provide :
Greater speed in transmissions
Lower latency
Greater number of connected devices
Network slicing- prioritising connections in case of emergency
How can 5G ease digital transformation efforts for companies?
Revolutionise the gaming industry with ultra-low latency and help us understand what community really means
Streamline operations and solve issues retailers face during the holiday season
Supports Augmented Reality and has better live streaming and remote collaboration
Enabling the usage of IoT devices on a massive scale
2. Semiconductors
Semiconductors are the basis of all the technology that we see around us every day. Semiconductor devices are mounted inside many electronic appliances that support our every life.
The Pandemic fueled a tech explosion driving growth in any technology that enabled commerce, communication & productivity, resulting in an astronomical demand for semiconductor chips for years to come.
Chip Giants like NVIDIA and Intel have announced a 10-year plan to boost chip manufacturing, but this will not make any difference anytime soon, and the chip shortage will persist until 2023.
During the ongoing covid pandemic, semiconductors supply was deemed as are essential in digital transformations. AI is at the intersection of every industry and semiconductors are essential for any digital transformation to take place.

3. Remote Working
The year 2020, with the emergence of the covid pandemic, saw everyone turning to to work from their homes remotely. Remote working has multiple benefits.
Prodoscore, a productivity intelligence software, reports a productivity jump of 47% from 2019 to 2020. Work-From-Home is here to stay and organisations are constantly developing technologies that seamlessly enable collaboration regardless of location.
All this has been helpful in re-imaging remote working, and with that, after the ease of the COVID pandemic, companies are looking towards a hybrid working model. This will evidently increase employees' productivity and make teams more compact while lowering costs and increasing flexibility.
As of writing this article, companies have aligned themselves with the technology and the expertise to go full-fledged into remote working and are hiring back talents. Remote job search site Flex job released its list featuring top remote jobs. The study shows highly professional jobs like accounting, information technology, accounting and even finance are in the top list of remote jobs.
Companies are leveraging technologies to enable digital collaboration in remote working and the future of the work. Some of those technologies that are used and that are going to be used in future remote working are :
AI-driven tools that provide real-time backup to keep data secure
Leveraging AI with Microsoft's Voice Recognition Technology
Redesigning physical spaces like intelligent speakers and 360-degree cameras.
Relying on video conferencing tools like Zoom calls and Google Meet
Post the pandemic, both online and offline collaboration is the way to increase productivity, employee engagement, and employee retention.

4. Artificial Intelligence
At present, many industries are heavily influenced by Machine Learning and Artificial Intelligence for implementation and advancement.
"By 2025, more than 50 billion devices will be connected to the Industrial Internet of Things (IIoT)," McKinsey predicts. This data will only be as good as the AI, which manages & regulates it for insights.
Waymo, the self-driving car division of Google, uses artificial intelligence to power its self-driving car fleets.
Another AI innovation is Google Duplex, which uses natural AI processing for scheduling calls and appointments.
Apple Music and Spotify are using AI o recommend songs and create playlists based on our listening history.
Facebook's deep face technology automatically identifies our face when it is posted across social media platforms.
Artificial also has many use cases in mobile applications.
Apple ID uses Automatic face detection and Google Translate upgraded translation apps.
Netflix tracks users' data and recommends engaging content.
Google Chrome's automatic smart fill completes monotonous tasks rapidly.
91.5% of the top businesses report having an ongoing investment in AI. Some of the surveyed companies are Google, General Motors, Pfizer, and CVS Health. All of this is because top companies are recognising the benefits of AI in increasing efficiency.
This makes AI an essential part of digital transformations with its
Analysing data and reporting speed
Round the clock service
Automation
Better customer support
Increased Security
When AI is implemented properly, it can save a lot of costs while increasing the efficiency of a business by many folds.

5. Metaverse
Metaverse uses AR, VR, and blockchain technology to create an immersive and more connected virtual space for people to interact and mimic real-world environments.
An example of an early concept of the metaverse is Fortnite.
2021 will be remembered for introducing the word 'Metaverse' into our subconscious. Tech giants such as Microsoft & Amazon are priming to position themselves for a Meta-Future that will play out over the next decade.
With its change in name to Meta, Facebook establishes its focus more on metaverse. Its main competitors are Microsoft, Sony, Apple, Epic Games, and Google.
Metaverse opens up the doors for multiple applications, both long and short terms:
Synthetic training environment
Tactical Augmented Reality is similar to night vision googles
Virtual Reality Tours and Retail stores within the metaverse
Playing to earn games provides a good passive income
Decentralised finance fueled by cryptocurrency and NFTs
Improved sales and marketing with a more human
Metaverse might sound like the next big move for the internet. But it has many disadvantages, like policing when it comes to criminal activity, hate speech, and harassment. Then there is the issue of regulatory hurdles. It needs to solve all these issues to become the mainstream successor of mobile internet.

6. Big Tech Regulation & Privacy
With the revelation of Cambridge Analytica and Facebook targeting American users during the election, most of us became aware of how much data big tech companies have on us. When a certain product is free to use, users are the products. The companies are going to gather their data and sell them to other companies for monetary gains.
This has happened with Facebook, Microsoft, and even Amazon. They keep track of their bestseller products and introduce their own line to directly compete with them.
The summer of 2021 saw regulatory action against Big Tech in efforts to democratise the marketplace and break monopolies. The next big regulation will be centered on how these companies manage user data whilst protecting businesses & customers from misuse.
How Big Tech must manage user data - The privacy debate
Big tech must manage users' data and not let any third party access a user's personal information. Moreover, tech companies should not improve their existing and new product line by analysing users' data.

7. Transformation of Money
In 2021, El Salvador became the first country to adopt bitcoin as a legal tender. The 12-year-old cryptocurrency is a trillion-dollar asset, twice the market cap of JP Morgan Chase, the 5th largest bank in the world as per total assets.
Explaining Blockchain-based NFTs through an example
NFTs are going to be at the forefront of the blockchain revolution. Non Fungible Tokens are basically a piece of information or artwork or anything like Taylor Swift's song that has been placed on a folder and hosted on the blockchain. You may have a copy of the song, but you do not own the song. An NFT acts as a certificate of ownership in some cases.
The potential of cryptocurrencies to overtake traditional money
Cryptocurrencies are here to stay. They are not going to replace fiat money, but they are going to be a part of a parallel economy, with users having the option to use either one. Though at present, cryptocurrencies have the chance of destabilising the financial sector if a large amount of money is withdrawn from it.
To Conclude

It is essential to understand that these 7 digital transformation trends might not see a 100% adoption. But, life-changing technologies that make our life easy can bring the next big digital revolution.
Companies should align themselves with the trends, even if having limited teeth in these technologies. When the technologies start exploding, they might be at the forefront of those changes. Nobody wants to be like Blockbuster or even like Kodak, be like Sony and Netflix. Adopt new trends and pave the way for a successful future.