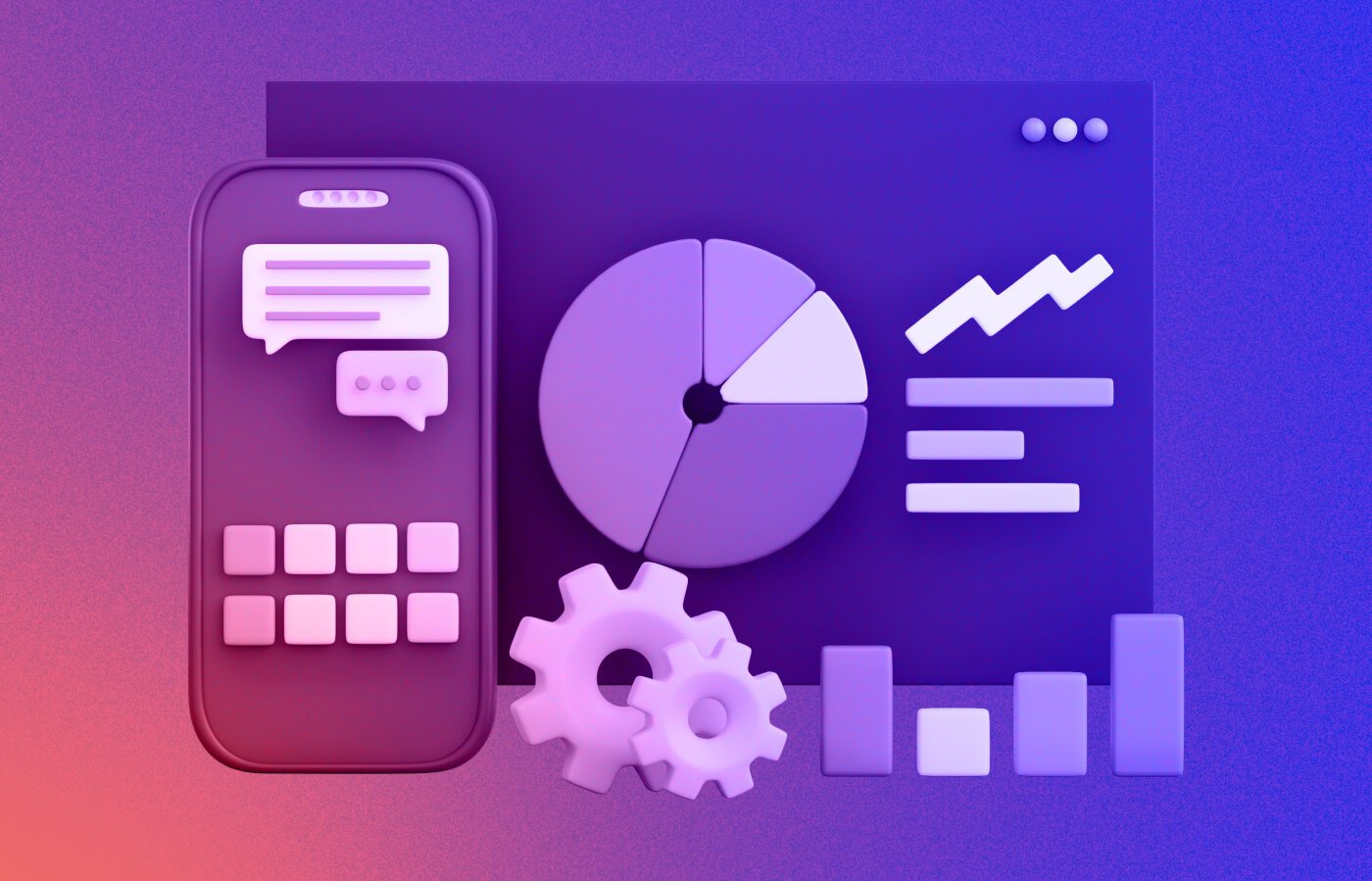 Customer Relationship Management (CRM) software is essential to modern sales techniques in the fast-paced, cutthroat business environment of today. An efficient CRM system becomes a crucial tool for managing relationships, sales pipelines, and data as businesses work to cultivate and retain customers. CRM software gives sales teams the ability to improve customer interactions, gain insightful data, and streamline processes, which boosts sales performance.
A properly implemented CRM solution gives sales teams a central location to track leads, manage contacts, and keep tabs on sales activities. Employees can prioritize opportunities effectively, identify potential leads, and make informed decisions by utilizing data analytics and automation. It is not possible to overstate how crucial a complete CRM system is to helping businesses grow their revenue, foster customer loyalty, and develop stronger customer relationships.
Let's now examine some of the top CRM applications on the market that address various aspects of sales management, such as lead management, sales tracking, and general CRM functionality.

Importance of Sales CRM Apps
Implementing a sales CRM app gives businesses a competitive edge in today's dynamic market by ensuring streamlined sales processes, increased productivity, and improved customer experience.

1. Lead Management
CRM software is excellent at effectively organizing and managing leads. They make it possible for sales teams to follow prospects as they move through the sales funnel, ensuring that no potential business opportunities are missed. Sales reps can effectively prioritize follow-ups and nurture leads if they have a clear understanding of the status of leads and their communication history.

2. Better Customer Service
By giving a complete picture of each customer's interactions and preferences, a CRM app improves customer service. This makes it possible for sales representatives to provide timely and individualized support, which boosts client satisfaction and loyalty.

3. Detailed Analytics
CRM applications use data analytics to provide useful insights. Sales managers have access to real-time reports and dashboards that aid in the analysis of sales performance, the discovery of trends, and the formulation of data-driven decisions for the improvement of sales strategies.

4. Sales Tracking Forecasting
Businesses can accurately predict sales using CRM apps based on historical data and current trends. Organizations are able to plan resources, set reasonable goals, and modify strategies as necessary thanks to this forecasting capability.

5. Automation of Repetitive Tasks
CRM software automates routine tasks like lead assignment, data entry, and follow-up reminders. The sales teams can concentrate on establishing connections and closing deals because this automation saves time and lowers the possibility of human error.

6. Customer Analytics
CRM applications provide in-depth customer analytics, helping companies better understand their target market. Sales teams can customize their approach, foresee needs, and provide individualized experiences that encourage long-term loyalty by tracking customer behavior, preferences, and purchase histories.

Top Sales CRM Apps on the Market
These CRM apps each have their own distinct set of features and advantages that are tailored to particular business requirements. Businesses can select the option that most closely fits their goals for sales management based on their specific requirements and budget.
1. Salesforce
One of the most well-known and popular CRM software programs is Salesforce. A wide range of features are available, such as lead management, opportunity tracking, email integration, and in-depth analytics. Salesforce's cloud-based platform is extremely flexible for remote work because it enables sales teams to access information at any time, from any location. The platform is appropriate for businesses of all sizes, from small startups to large enterprises, due to its scalability and customizability.

2. HubSpot CRM
Due to its simple interface and powerful features, HubSpot CRM is a preferred option for small and medium-sized businesses. A variety of tools for lead management, email tracking, and sales automation are available in the app. The HubSpot CRM seamlessly integrates with the company's other marketing and sales tools, allowing for a comprehensive approach to customer engagement. The app also offers useful insights through its reporting and analytics features.

3. Zoho CRM
For companies seeking a CRM solution that is affordable without sacrificing functionality, Zoho CRM is a great choice. Numerous features, such as lead management, sales tracking, email marketing, and social media integration, are available in the app. Zia, the AI-powered sales assistant from Zoho CRM, offers shrewd insights and automation to speed up sales processes. It is appropriate for companies of all sizes and in all sectors.

4. Pipedrive
The simplicity and usability of Pipedrive make it a favorite among sales teams and lone sales professionals. The app's main focus is sales pipeline management, assisting sales representatives in effectively visualizing and prioritizing deals. Pipedrive provides tools like contact management, email integration, and flexible workflows. Salespeople can continue to be productive while on the go thanks to its mobile app.

Selecting the Right CRM App for Your Business
The following steps can ensure that you can make an informed decision and select a CRM app that best fits your business needs, ultimately empowering your sales team to build stronger customer relationships and drive business success.
1. Identify Your Needs:
To choose the best CRM app, you must first clearly define your company's needs and objectives. Evaluate your team's collaboration requirements, customer management requirements, and sales processes. Think about things like how many users will access the CRM, how it will integrate with other tools, and whether you need an on-premises or cloud-based solution. You can focus on CRM apps that support your company's goals by focusing on the options that are most relevant to your unique needs.

2. Check CRM Features:
After determining your requirements, carefully review the features that each CRM app has to offer. Be on the lookout for essential features like reporting, lead management, contact tracking, and sales forecasting. Advanced features like automation capabilities, tool integration, and mobile app accessibility should also be taken into account. Your team will be more productive and efficient if you use a CRM app with a wide range of features that meet your needs.

3. Test the CRM:
Use free trials or demos to evaluate the usability and functionality of the software before purchasing a CRM app. To get feedback on the user experience and spot any potential problems, involve key members of your sales team in the testing process. As this will affect adoption and overall effectiveness, make sure the CRM is simple to use and intuitive. To prevent compatibility problems, consider how well the CRM integrates with your current workflows and tools.

Conclusion
In summary, customer relationship management (CRM) software has emerged as a vital tool for modern sales techniques. Its importance comes from its capacity to improve client relationships, nurture leads, and streamline sales processes.
While using industry-standard tools and CRMs can offer numerous benefits, there's a cost of standardization to consider. With using an industry standard CRM, organizations sacrifice customizability, competitive differentiation, and put a limit to innovation in their organization.
This is where custom CRM app and software that's built to cater to the business needs can help businesses preserve their unique model and stand out in the industry.